Mediatron: online
advertising management

platform

Mediation is a web service developed for  the leading digital agencies. It is a professional web service for digital marketers who want to increase online advertising effectiveness and automate daily routine of ppc campaigns management.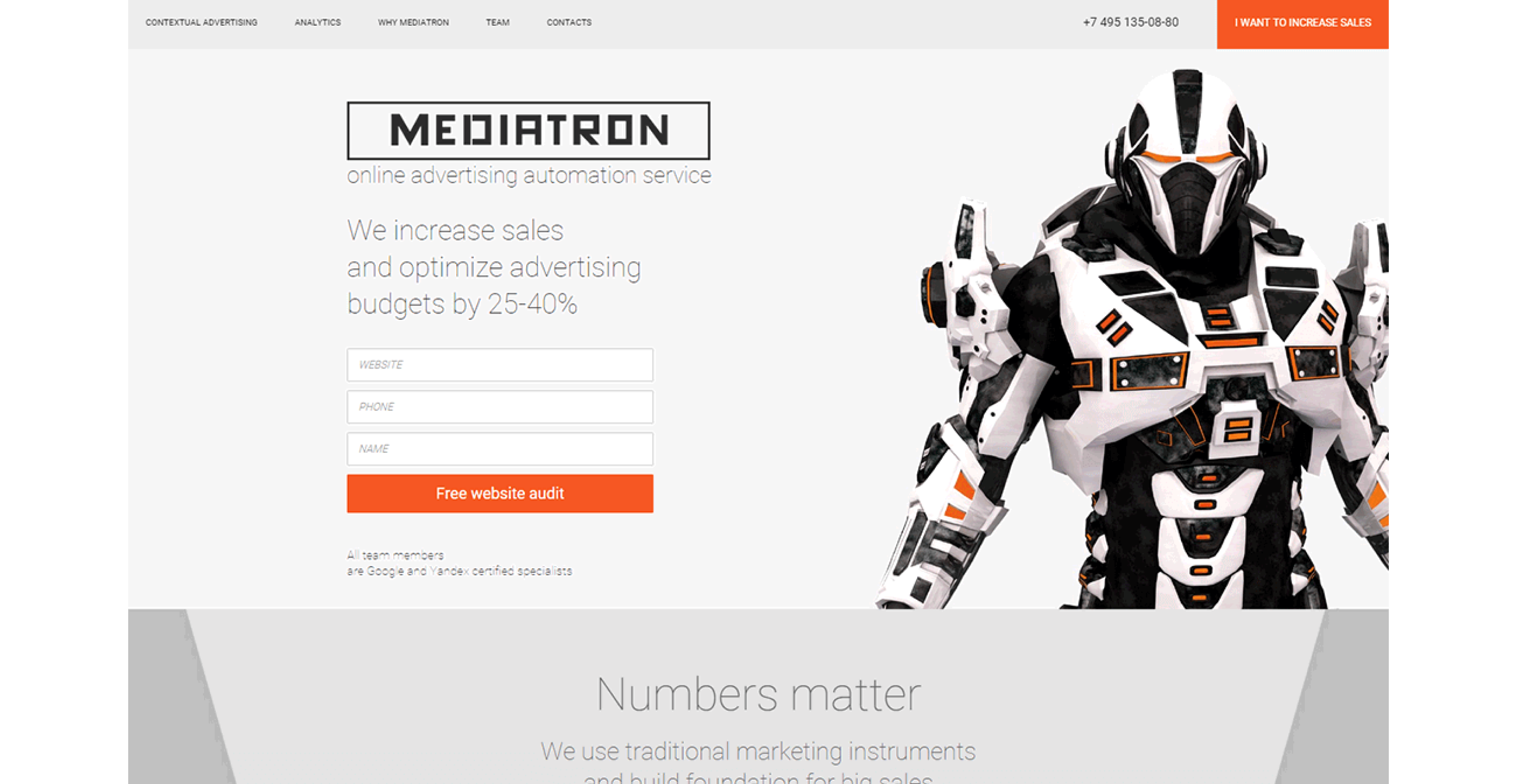 Business
сhallenge
Nectarine aimed to develop an online service allowing advertisers to get a full control of advertising campaigns launched in Google Adwords and Yandex Direct and to see analytic data from Google Analytics using a user-friendly interface. The system allows the ad campaigns management and optimization using the Mediatron's auto bidding strategies.
Our
solution
The data from advertising and analytics systems are gathered in one place, standardized and presented to users in a user-friendly interface. The key requirements to the system – the high speed of data parsing and easy Big Data management – successfully implemented.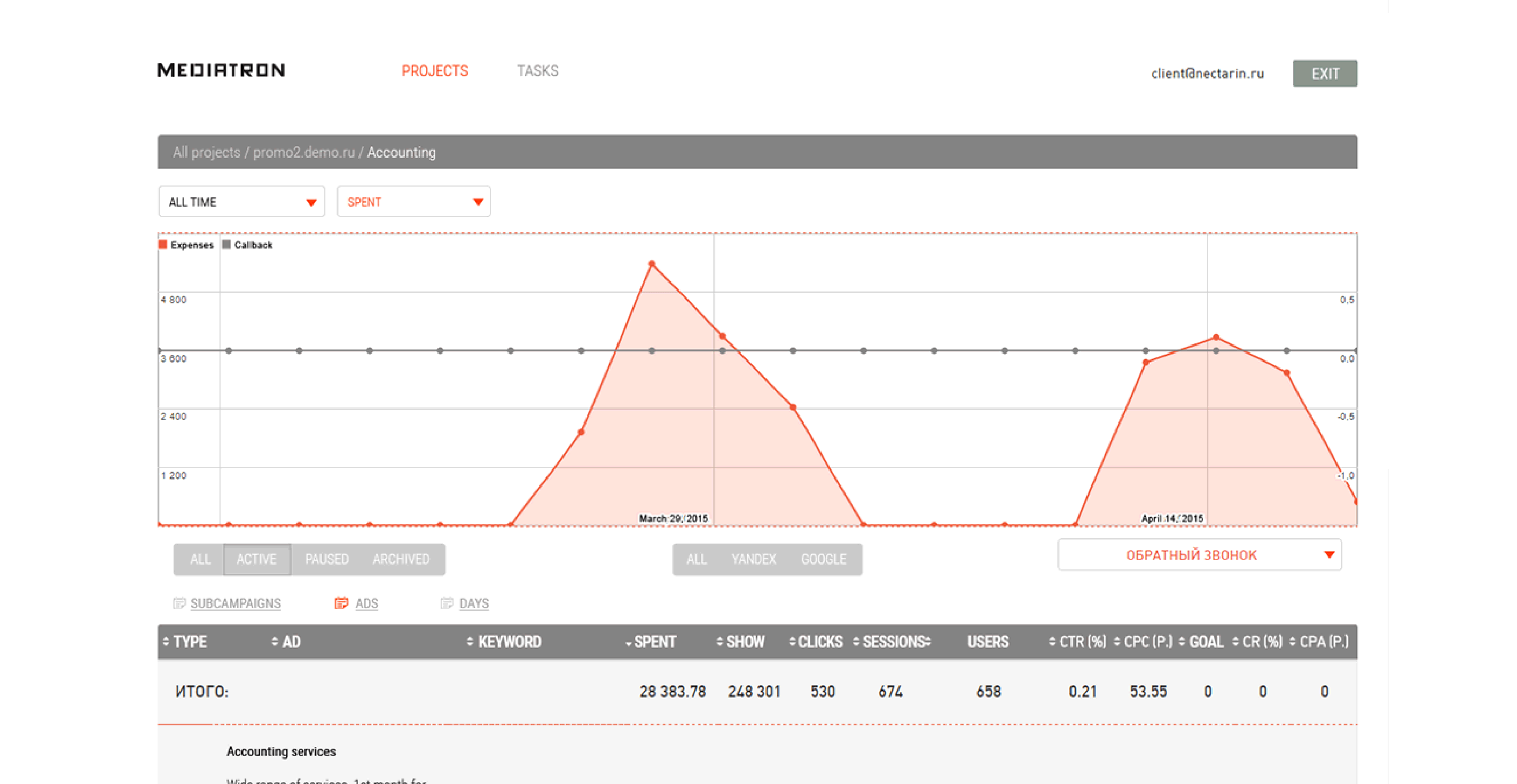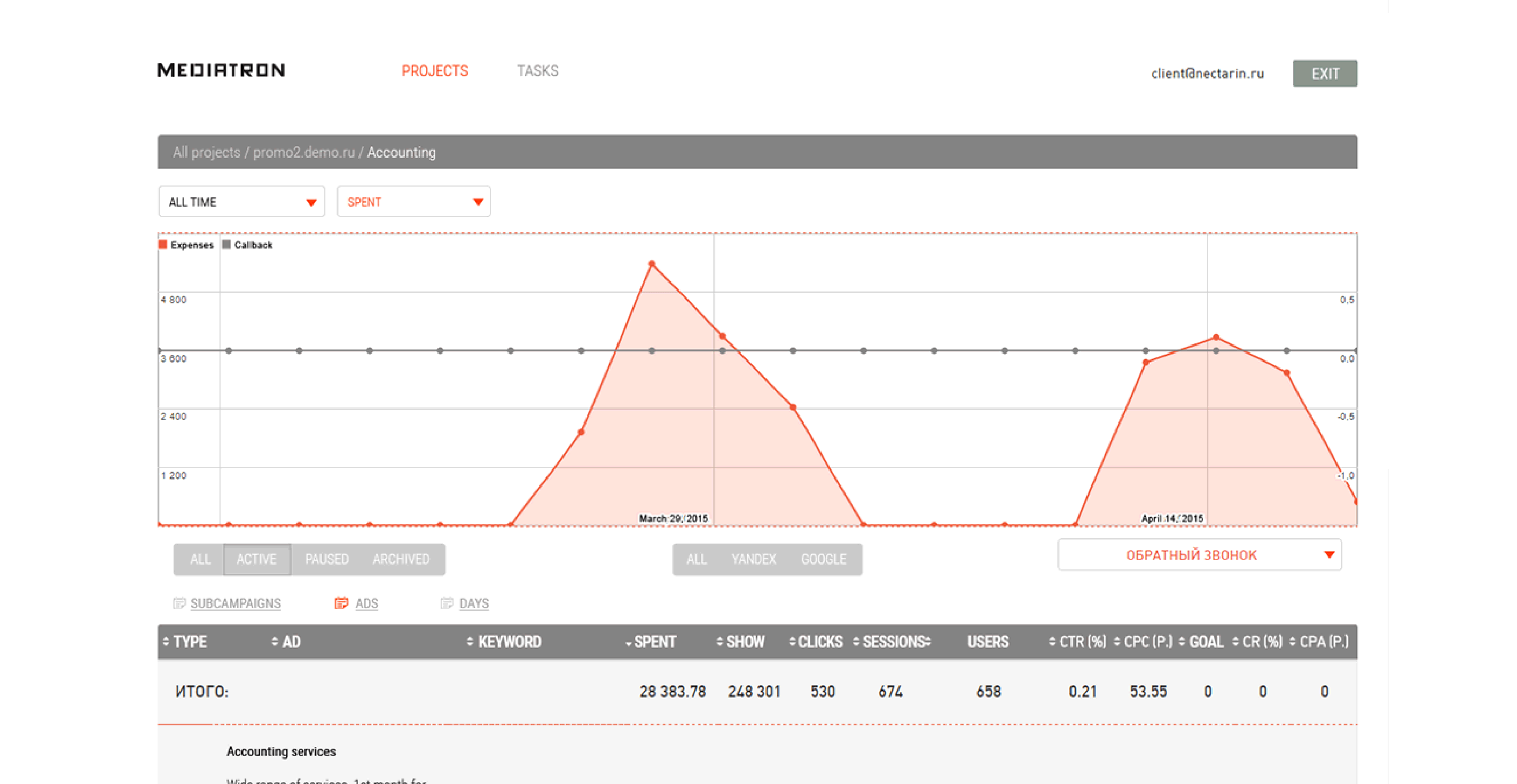 Application architecture
To meet the requirements we developed a web application architecture consisting of 2 modules:
A module for fast gathering and storing of big volume of raw statistics from Google Analytics, Google Adwords and Yandex Direct.
A module gathering all the data loaded and collating them in one unified form.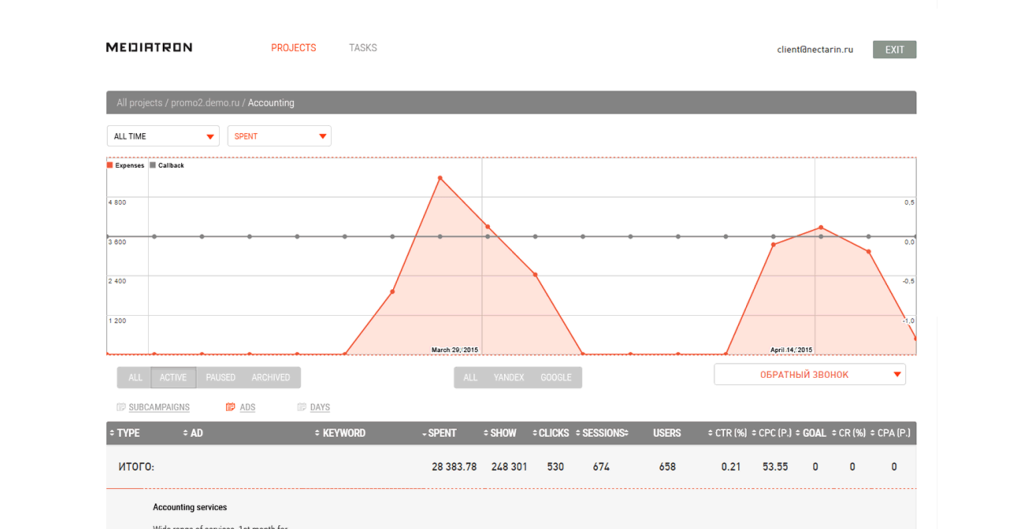 Application main features:
The system provides the most important business data — conversion rates, conversion cost at campaign and keyword levels.
All data are presented in form of tables and diagrams making work with the service more convenient and efficient.
Service users can send a task in real time to the account manager. When the task is done, the Client received an email notification.
All data can be exported in Excel format.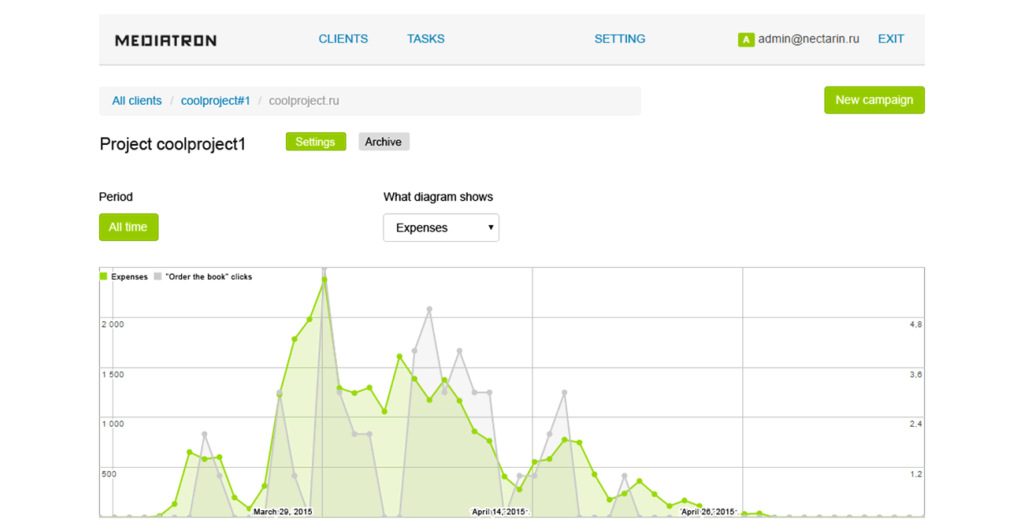 Have an app idea?
Let's start with a
free quote

!