Custom
enterprise

software development

With deep expertise in full-cycle enterprise software development services, SumatoSoft's team improves and automates businesses with unmatched enterprise applications characterized by 3 specific attributes.

Business goals orientation

Any enterprise software is to sustain continuous operation and to be utterly flexible for further scalability.

Complex solutions

Custom Enterprise software handle big data, extensive parallel processing, and network distributed resources.

Best practices

Corporate software should be based on and should apply the most effective ways of building business and software.
Custom enterprise
software

we develop

SumatoSoft specializes in custom enterprise software development services, strengthening companies with high-tech solutions for business process automation.
Enterprise information portals
Get a secure and unified access point to integrated data, users, and processes across organizational boundaries.
Customer relationship management
Build corporate systems for data, document, and knowledge management to organize, use, and store corporate content efficiently with our software development servies.
Document management systems
Build corporate systems for data, document, and knowledge management to organize, use, and store corporate content efficiently with our software development servies.
Human resource management
Automate recruiting processes and track employee resumes, abilities and skills, salary, and accomplishments with enterprise applications like a custom HRM software.
Workflow management systems
Automate business processes by drawing a complete picture of the internal and external workflow processes that are in place.
Financial & accounting management
Consolidate all financial data about costs, budgets, and payments in one place and make accounting processes more straightforward and effective with enterprise application development services.
Order tracking & processing systems
Automate the entire order process, from order entry to shipping and tracking sales commissioning with complete accuracy, visibility, and efficiency.
Manufacturing and supply chain management
Drive business efficiency and keep profitability up by tracking data in real time and streamlining supply and manufacturing processes.
Enterprise mobile app development
Stay connected with business, get up-to-date information from any location and device with enterprise mobile apps. Our team of mobile developers is ready to build native, cross-platform, or progressive applications for your top-managers, employees, customers, and partners. 
What Makes SumatoSoft a Reliable Company

60

specialists on board,

10

years on the market.

70% of our team

is senior-level developers. 

150

successful apps built in

27

countries for

11

business domains. 

We focus on

long-term cooperation

. 70% of our clients come back to us with another project. 

Our client's satisfaction rate with our services is

98%, thanks

to our firm commitment to deadlines and their needs.

We work

honestly and transparently.

We communicate weekly, run demos of the work done, explain potential risks and help to handle them, advise on the decisions, and help to avoid unnecessary costs. 

We only release the software if it meets the specified

percentage of acceptance criteria

. The percentage is agreed upon with you in the quality assurance strategy.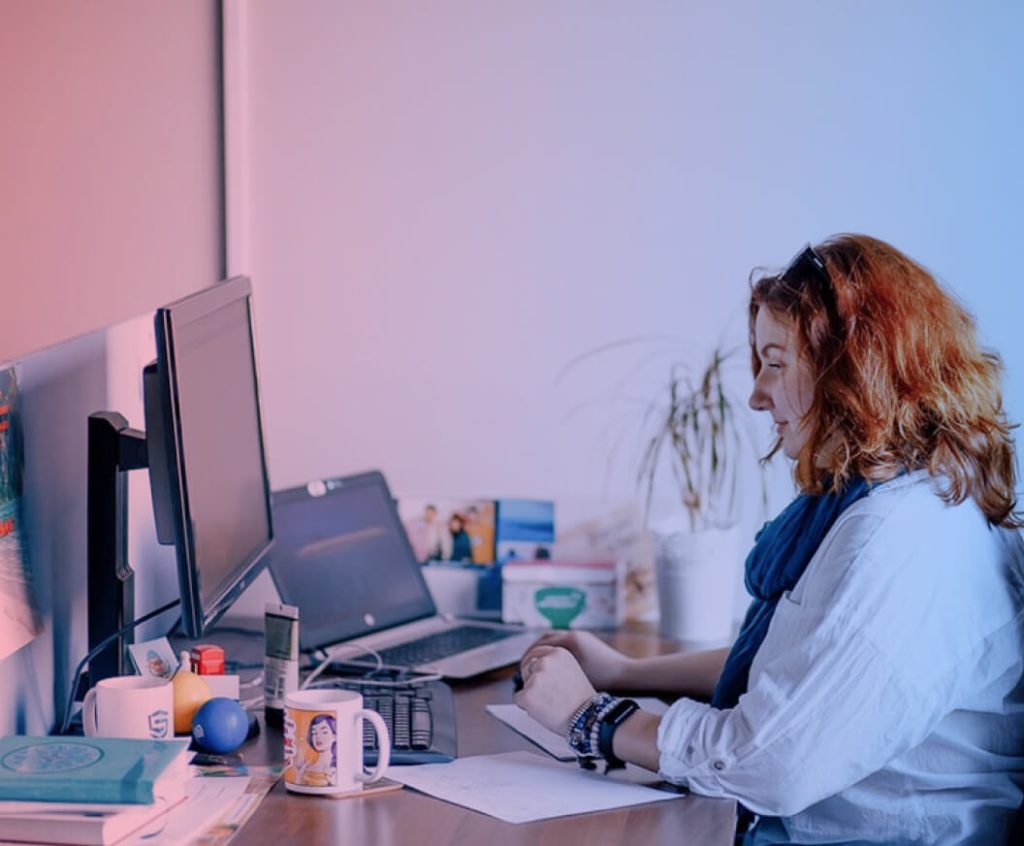 Our enterprise software development
process
Discovery
Our team of business analysts, system architects, and project managers during the Discovery phase understand, define, and take down the project vision, system architecture, main business processes, and project requirements.
– Project requirement elicitation
– System architecture description
– User Interface design at the highest level
– Prototyping and proof-of-concept work
– Documentation & estimation
Development
SumatoSoft's team works on the project implementation using the best technologies and approaches In design, development, and quality assurance.
Mature project management

Modern and convenient design

Agile methodology

Proven QA

Deployment and integration
Support
Our team implements long-term support and maintenance to ensure the stable work of software resulting in the enhancement of our clients' businesses.
1-4 level support services

24/7 support

100% compliance to SLAs
Benefits

custom enterprise software development bring

With the help of custom enterprise application development, we help our clients streamline business processes across manufacturing, procurement, services, sales, finance, and HR management by building complex, customizable, scalable, and secure ERP systems.
Forecasting and decision making
Top-level management support by providing real-time data for decision-making. Our team of experts can enhance your project with the help of artificial intelligence and machine learning. 
Business processes automation
Automation of the business operations including payment and manufacturing processes. Use the Internet of Things for your project to track and automate every aspect of your business. 
Data centralization & integration
Integration of the different departments and teams ensures better communication, productivity, and efficiency.
Improved data safety & security
Securing crucial enterprise data thanks to a common control system and security access.
Collaboration management
Bringing new opportunities for collaboration and interconnection of teams and individuals within the company. We build project management software, video conference tools, instant messaging and more. 
Improved data safety & security
Ensuring key enterprise data safety thanks to a common control system and security access.
The system has produced a significant competitive advantage in the industry thanks to SumatoSoft's well-thought opinions.
They shouldered the burden of constantly updating a project management tool with a high level of detail and were committed to producing the best possible solution.
Nectarin LLC aimed to develop a complex Ruby on Rails-based platform, which would be closely integrated with such systems as Google AdWords, Yandex Direct and Google Analytics.
I was impressed by SumatoSoft's prices, especially for the project I wanted to do and in comparison to the quotes I received from a lot of other companies.
Also, their communication skills were great; it never felt like a long-distance project. It felt like SumatoSoft was working next door because their project manager was always keeping me updated. Initially.
We tried another company that one of our partners had used but they didn't work out. I feel that SumatoSoft does a better investigation of what we're asking for. They tell us how they plan to do a task and ask if that works for us. We chose them because their method worked with us.
SumatoSoft is great in every regard including costs, professionalism, transparency, and willingness to guide. I think they were great advisors early on when we weren't ready with a fully fleshed idea that could go to market.
They know the business and startup scene as well globally.
SumatoSoft is the firm to work with if you want to keep up to high standards. The professional workflows they stick to result in exceptional quality.
Important, they help you think with the business logic of your application and they don't blindly follow what you are saying. Which is super important. Overall, great skills, good communication, and happy with the results so far.
Together with the team, we have turned the MVP version of the service into a modern full-featured platform for online marketers. We are very satisfied with the work the SumatoSoft team has performed, and we would like to highlight the high level of technical expertise, coherence and efficiency of communication and flexibility in work.
We can say with confidence that SumatoSoft has realized all our ideas into practice.
We are absolutely convinced that cooperation between companies is only successful when based on effective teamwork (and Captain Obvious is on our side!). But the teams may vary on the degree of their cohesion.
They are very sharp and have a high-quality team. I expect quality from people, and they have the kind of team I can work with. They were upfront about everything that needed to be done.
I appreciated that the cost of the project turned out to be smaller than what we expected because they made some very good suggestions. They are very pleasant to work with.
The Rivalfox had the pleasure to work with SumatoSoft in building out core portions of our product, and the results really couldn't have been better.
SumatoSoft provided us with engineering expertise, enthusiasm and great people that were focused on creating quality features quickly.
We'd like to thank SumatoSoft for the exceptional technical services provided for our business. It should be noted that we started our project's development with another team, but the communication and the development process in general were not transparent and on schedule. It resulted in a low-quality final product.
SumatoSoft succeeded in building a more manageable solution that is much easier to maintain.
When looking for a strategic IT-partner for the development of a corporate ERP solution, we chose SumatoSoft. The company proved itself a reliable provider of IT services.
Thanks to SumatoSoft can-do attitude, amazing work ethic and willingness to tackle client's problems as their own, they've become an integral part of our team. We've been truly impressed with their professionalism and performance and continue to work with a team on developing new applications.
We are completely satisfied with the results of our cooperation and will be happy to recommend SumatoSoft as a reliable and competent partner for development of web-based solutions
Tools

& Technologies we use

SumatoSoft tracks the emergence of new technologies and applies them in high-tech custom enterprise software development. The latest technologies bring numerous benefits, from advanced security with blockchain to reliable automation with AI and ML algorithms.
Artificial Intelligence;
Big Data and Data Science;
Machine Learning;
Internet of Things.

You are here
2 Discuss it with our expert
3 Get an estimation of a project
Sales Leads Researcher
Sales Development Representative
Business Analyst
Linkbuilding Specialist
Node.js Developer
Sales Executive Manager
React.js Developer
Ruby on Rails Developer
Full-Stack (Node.js+React.js) Developer
Thank you!
Your form was successfully submitted!
Frequently asked questions
What is enterprise software development?
Enterprise software development is the process of developing and implementing applications within an enterprise environment.
This type of software development usually has a more extensive scope than other types of software development and may require input from various departments, teams, specialists, and stakeholders within the enterprise.  Enterprise software is often used in large-scale projects, such as automating a hospital's patient care. The global ERP software market was estimated at USD 50.57 billion in 2021.
It may also require multiple levels of management involved in order to coordinate all the different requirements and areas of expertise, in addition to the usual need for input from the customer or end-user.
Enterprise application development provides many benefits to companies, including faster delivery time, increased security, the security of confidential data, and better quality control. 
SumatoSoft's enterprise software development services aim to provide business-relevant enterprise applications. Get in touch with our expert team to start your development! 
What are the benefits of enterprise software?
There are many benefits to enterprise software development. Many companies rely heavily on their enterprise software to run their everyday operations. The more efficiently the software is developed, the more smoothly business will flow. Enterprise software offers a high level of business integration and team collaboration. It speeds up business processes and provides a highly secured software with data consolidation. 
Also, enhanced efficiency and productivity can be achieved through enterprise software, as it can save time by integrating all necessary processes into one system. Increased profitability can be achieved through the use of enterprise software because of the fact that the software provides employees with the necessary functions for their operating activities and relevant information in the most convenient way. Finally, the security of confidential enterprise data can be achieved with complex encryption of enterprise apps.
How to choose between custom and off-the-shelf enterprise solutions?
The best way to decide is by examining the tradeoffs between referring to custom enterprise development services and buying an off-the-shelf enterprise solution. Custom solutions are suitable when: 
– The company has a high-skilled in-house team of specialists or has unique project needs that are not met by standardized solutions. 
– The company needs a solution flexible to future changes. 
– The company needs to keep the code proprietary. 
Challenges of dealing with customized enterprise solutions include the necessity of in-house IT experts to maintain the software and the difficulty in maintaining security and data privacy. 
Off-the-shelf enterprise apps are suitable when:
– The company wants to buy a solution that can be easily replaced if the business changes.
– The solution is a "true commodity," meaning it is a standardized product sold in high volumes.
– The solution has been thoroughly tested, and the marketplace is mature.
– The solution provides significant benefits and doesn't require customization to meet your needs.
How to choose off-the-shelf enterprise solutions?
The simplest way to choose the off-the-shelf software is to look at the software from the business needs perspective: 
Review your organization's requirements for the software that you are considering.
Evaluate the off-the-shelf package's vendor to see if they meet your project requirements. Check their track record and compare their features to those you are looking for.
If the off-the-shelf package does not meet your project requirements, you should consider a custom enterprise solution.
In the first step, consider the size of your organization and the scope of your project needs. For a large organization, you may require a more robust solution with many components. For example, if you need to track inventory in your warehouse, you might need inventory management software, a barcode scanner, and a printer. When considering a solution, you should review the vendor's website for information about their product. Doing this can help you get a better understanding of the product and determine if it will work well for your needs. You should also consider the costs associated with the solution, such as installation fees, monthly fees, or hardware purchases needed to operate the software. Software as a Service, or SaaS for short, is a popular software distribution model that provides cloud-based computing solutions with no installation and maintenance fees required. Examples os software as a service products include Google Apps, Microsoft Office 365, and Apple iCloud.
What is an Enterprise App Development Company?
Enterprise App development company is a team of software developers that provides services of creating and deploying scalable and trusted enterprise applications. These applications help large organizations interact with customers, partners, and employees.
They are used for tasks such as customer relationship management, enterprise resource planning, or supply chain management.
Company with specialization on enterprise development builds software applications and systems for corporate, governments, or other large organizations.