Quick
facts
Edu opportunities
Remote work
Flexible schedule
Company treats
International projects
Corporate activities
Attention Job Seekers: Beware of scams!
Official communication for job openings at SumatoSoft will ONLY be conducted through our corporate email: re[email protected]. Be cautious of alternative email addresses.
SumatoSoft will NEVER request payment for job applications, secure deposits, or visa processing.
Don't share personal or financial information.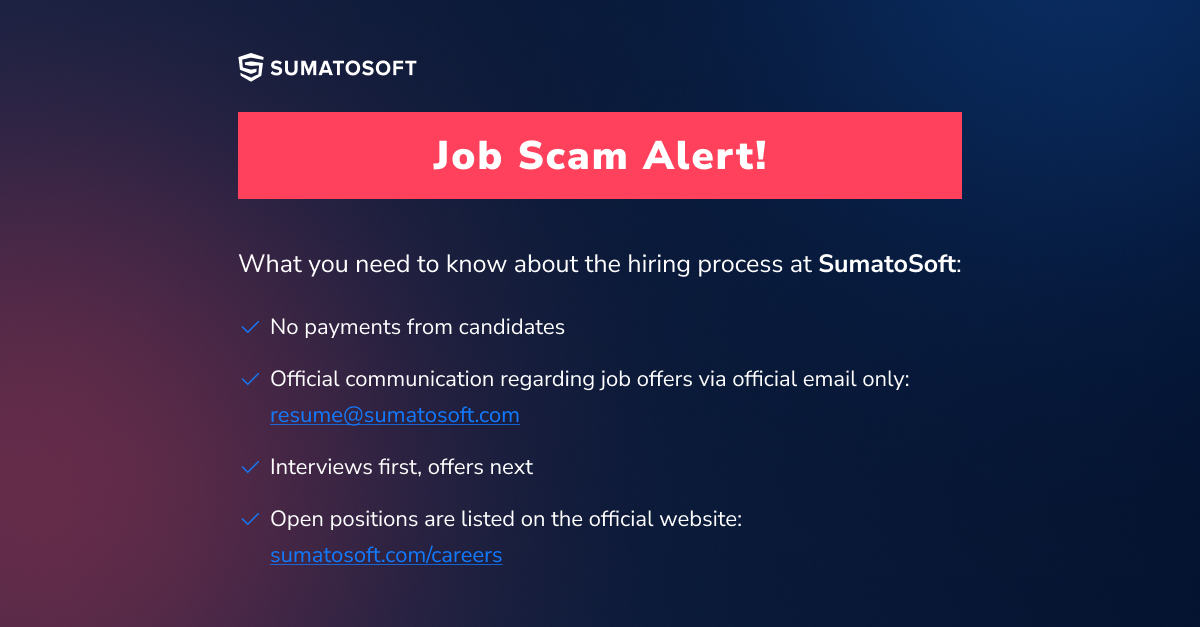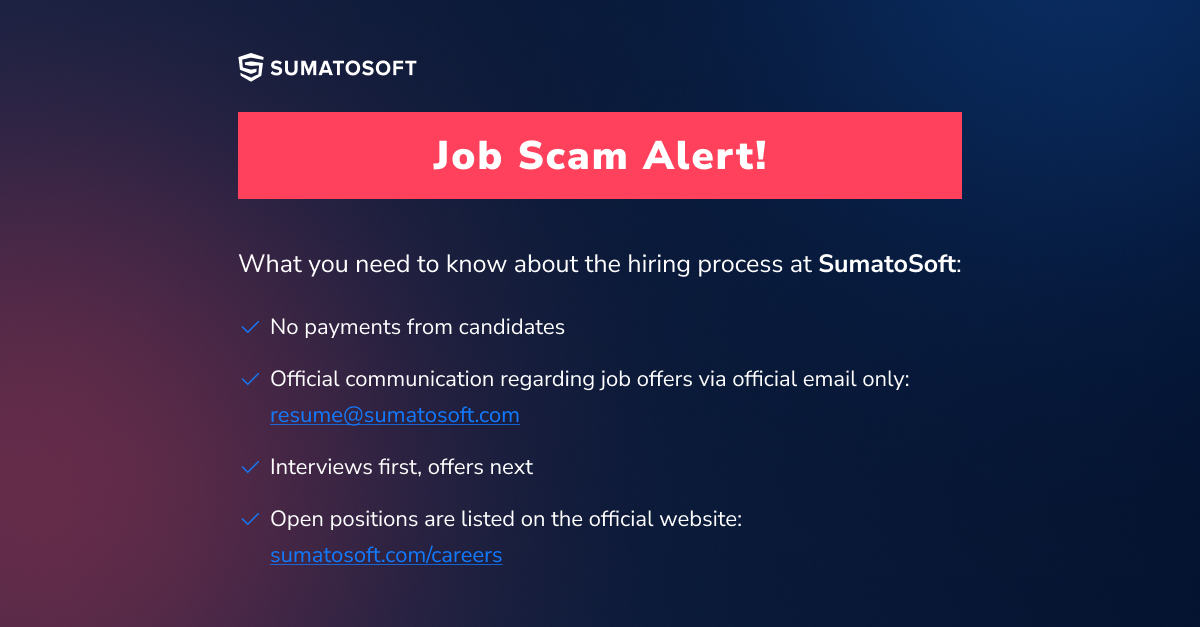 Send us your CV by filling in the form on the right or emailing us at [email protected].
We will get in touch with you if something comes up!
Sales Leads Researcher
Sales Development Representative
Business Analyst
Linkbuilding Specialist
Node.js Developer
Sales Executive Manager
React.js Developer
Ruby on Rails Developer
Full-Stack (Node.js+React.js) Developer
Thank you!
Your form was successfully submitted!