Bring innovations to the learning process with custom
educational

software

The world of eLearning software brings innovation to every aspect of the educational process allowing teachers around the world to make it flexible, engaging and efficient.

Our custom eLearning solutions let students achieve their goals and complete their training remotely, in a timely and effective manner.

online courses software;

learning management systems (LMS);

learning gamification solutions;

educational portals;

management and administration software;

assessment and evaluation software.
Services

SumatoSoft provides
R&D & Analysis
Reengineering
Expand functionality
Customization
R&D & Analysis
Custom eLearning software development from scratch
full cycle eLearning software development using an Agile methodology;
eLearning development for asynchronous / synchronous learning processes;
business needs analysis;
analysis of your content type to build the most relevant eLearning system;
storyboard development thinking through all points of interaction with learners;
prototypes development of a eLearning product;
coding and testing;
launch and post-release support.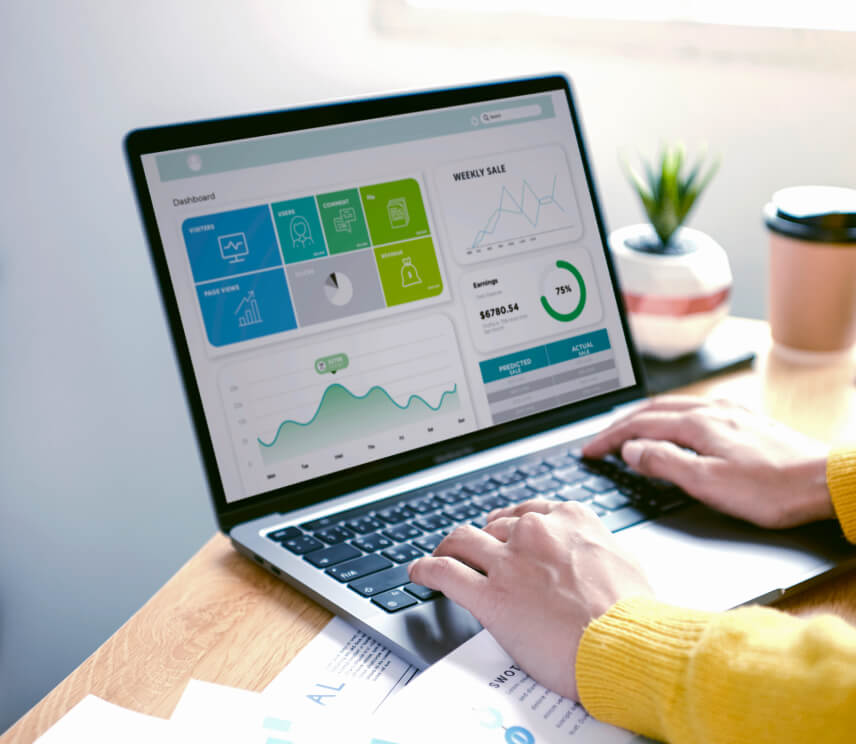 Reengineering of the existing eLearning solutions
eLearning process reengineering and optimization;
redesign and UX improvements of a eLearning solution;
refactoring legacy code;
cloud migration services;
quality audit and bug fix;
implementation of new eLearning functionality.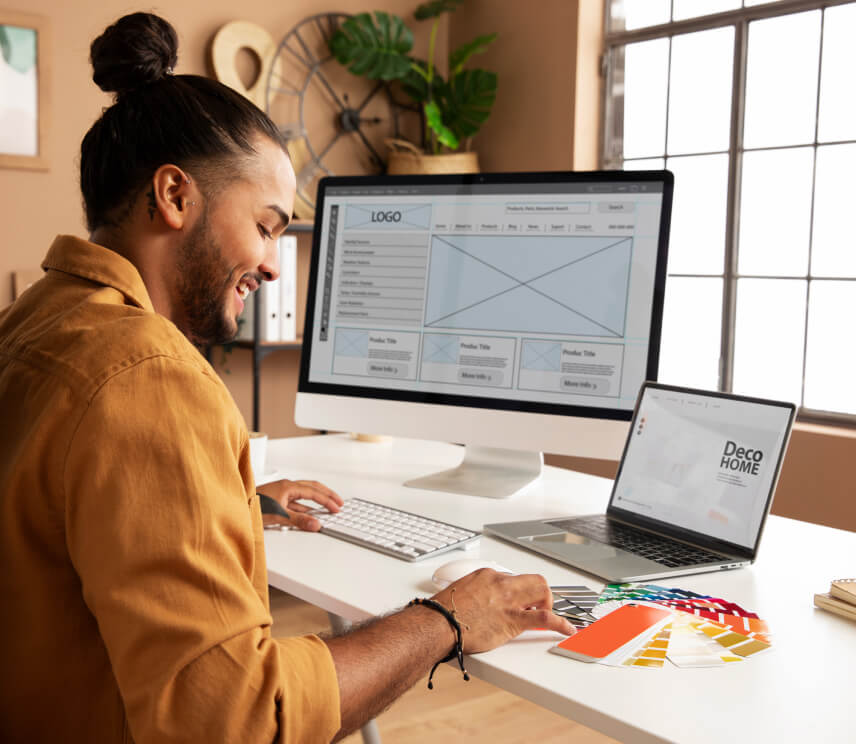 Expand the functionality of the current eLearning application
transform the learning process with the innovative technologies (AI, VR, AR, big data);
work with both asynchronous and synchronous eLearning solutions;
develop, test, and deploy new eLearning features without affecting the learning process of current learners;
train admins and content makers on how to work with new features;
build creative and visually appealing product trips to introduce new eLearning features to learners.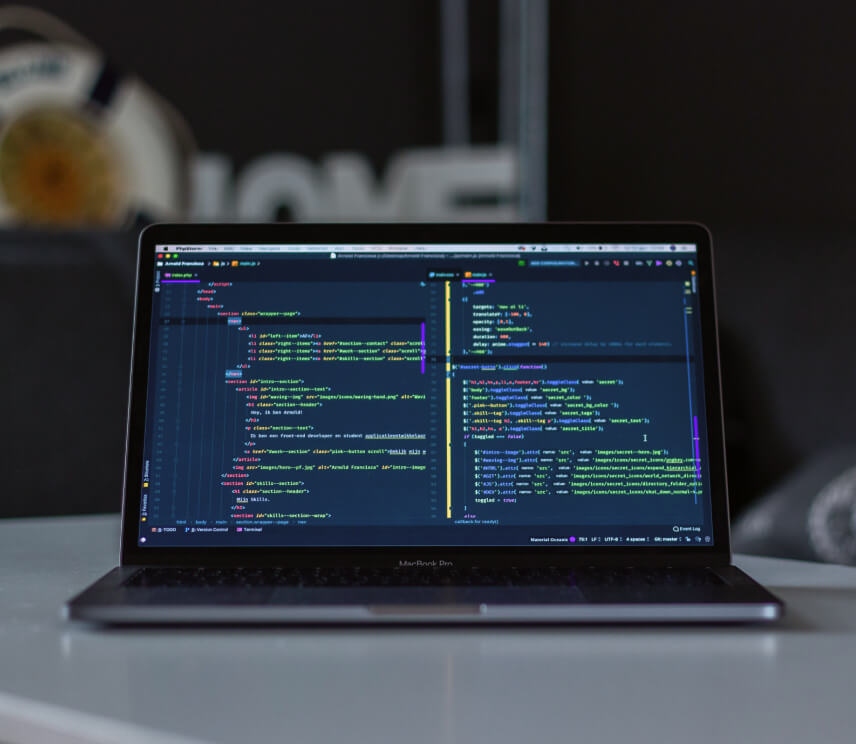 Customization of the Off-The-Shelf eLearning solutions
Elucidate the requirements for a eLearning solution;
help to find the optimal eLearning software template;
customize the educational templates to your learning user flow;
train admins and content makers on how to manage the eLearning software;
user onboarding;
launch and post-release support.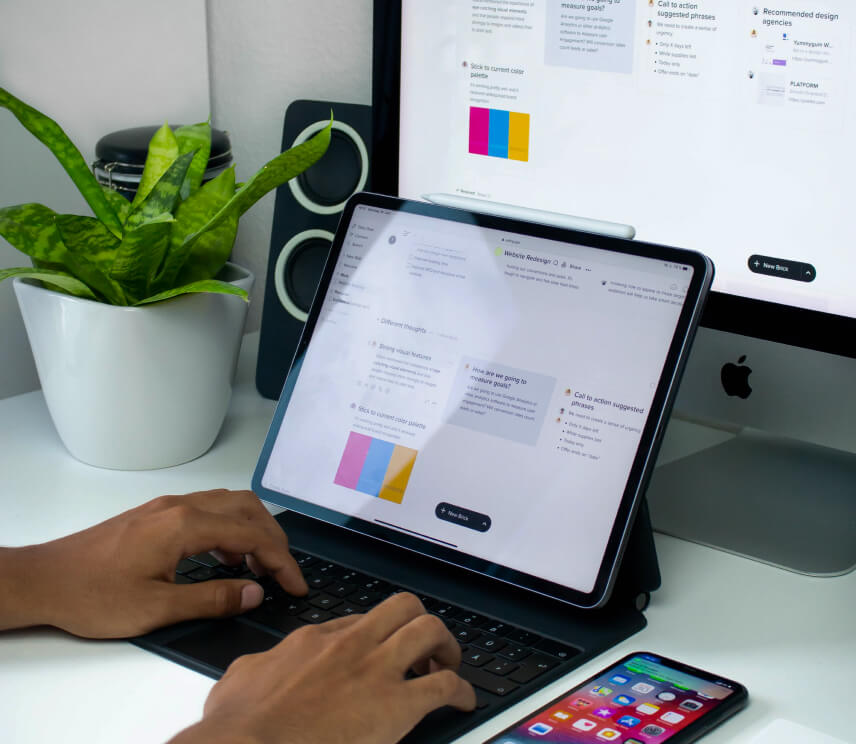 eLearning
software

we develop
Learning management systems
Digital publishing platforms
Social publishing and eLearning platform
Management and administration software
Assessment and evaluation software
Online communication software
Online Schooling
Asynchronous / Synchronous eLearning Platforms
Pools and Quizzes
Virtual Classrooms
Developing feature-rich eLearning
software
Reliability, scalability & flexibility
ready to scale to a growing number of learners;
fault-tolerant architecture designs;
extendable and adjustable course builders.
3rd parties integrations
other platforms integrations, including eLearning software;
secure data exchange;
PCI DSS-compliant payments.
Improved UX/UI
mobile-friendly design;
clear navigation;
streamlined interactions.
Regulations compliance
major eLearning standards, including SCORM, xAPI, and AICC;
data privacy regulations (GDPR);
accessibility guidelines and best practices (WCAG 2.1).
Custom eLearning software development
benefits
Whether you represent a private business, an educational or governmental institution, custom education software will significantly improve your organization's performance. We develop software to automate educational processes and manage, analyze, and visualize data for better student academic performance and educational process management.
Automation & Analytics
Teachers can track students' or the whole class's progress in real-time and build effective online communication thanks to analytics dashboards and a system of notifications.
Mobility & Remote
Let your students learn wherever they want. Your students have quick access to the educational materials they need. Using laptops, tablets or phones makes a comfortable classroom out of the whole world.
Time & Cost-efficiency
eLearning software saves valuable time, resources and funds on task management and scheduling by providing high-end multi-functional solutions for students and teachers.
EdTech software development
process
We not only develop Minimum Viable Products for startups, but we also make them Minimum Valuable Solutions.
Product planning & assessment
We analyze your eLearning process, business needs, learners' needs and define project vision and objectives. 
Software development
During this stage, we define the learning process flow and draw user interfaces and a user journey. This step helps to test the eLearning application concept and groom the backlog.
MVP delivery & maintenance
The design of final user interfaces. The design allows us to feel and touch the way the final eLearning app will look like. Here we define the look of the app. 
Agile Development
The application is developed in iterations so that the stakeholders' feedback is frequently collected and the team adapts to change.
QA & Testing
High eLearning app quality is achieved through multiple tests: functional, non-functional, integration, performance, regression, and more.
Support
Post-release assistance in fixing and solving all kinds of emerging issues.
The system has produced a significant competitive advantage in the industry thanks to SumatoSoft's well-thought opinions.
They shouldered the burden of constantly updating a project management tool with a high level of detail and were committed to producing the best possible solution.
Nectarin LLC aimed to develop a complex Ruby on Rails-based platform, which would be closely integrated with such systems as Google AdWords, Yandex Direct and Google Analytics.
I was impressed by SumatoSoft's prices, especially for the project I wanted to do and in comparison to the quotes I received from a lot of other companies.
Also, their communication skills were great; it never felt like a long-distance project. It felt like SumatoSoft was working next door because their project manager was always keeping me updated. Initially.
We tried another company that one of our partners had used but they didn't work out. I feel that SumatoSoft does a better investigation of what we're asking for. They tell us how they plan to do a task and ask if that works for us. We chose them because their method worked with us.
SumatoSoft is great in every regard including costs, professionalism, transparency, and willingness to guide. I think they were great advisors early on when we weren't ready with a fully fleshed idea that could go to market.
They know the business and startup scene as well globally.
SumatoSoft is the firm to work with if you want to keep up to high standards. The professional workflows they stick to result in exceptional quality.
Important, they help you think with the business logic of your application and they don't blindly follow what you are saying. Which is super important. Overall, great skills, good communication, and happy with the results so far.
Together with the team, we have turned the MVP version of the service into a modern full-featured platform for online marketers. We are very satisfied with the work the SumatoSoft team has performed, and we would like to highlight the high level of technical expertise, coherence and efficiency of communication and flexibility in work.
We can say with confidence that SumatoSoft has realized all our ideas into practice.
We are absolutely convinced that cooperation between companies is only successful when based on effective teamwork (and Captain Obvious is on our side!). But the teams may vary on the degree of their cohesion.
They are very sharp and have a high-quality team. I expect quality from people, and they have the kind of team I can work with. They were upfront about everything that needed to be done.
I appreciated that the cost of the project turned out to be smaller than what we expected because they made some very good suggestions. They are very pleasant to work with.
The Rivalfox had the pleasure to work with SumatoSoft in building out core portions of our product, and the results really couldn't have been better.
SumatoSoft provided us with engineering expertise, enthusiasm and great people that were focused on creating quality features quickly.
We'd like to thank SumatoSoft for the exceptional technical services provided for our business. It should be noted that we started our project's development with another team, but the communication and the development process in general were not transparent and on schedule. It resulted in a low-quality final product.
SumatoSoft succeeded in building a more manageable solution that is much easier to maintain.
When looking for a strategic IT-partner for the development of a corporate ERP solution, we chose SumatoSoft. The company proved itself a reliable provider of IT services.
Thanks to SumatoSoft can-do attitude, amazing work ethic and willingness to tackle client's problems as their own, they've become an integral part of our team. We've been truly impressed with their professionalism and performance and continue to work with a team on developing new applications.
We are completely satisfied with the results of our cooperation and will be happy to recommend SumatoSoft as a reliable and competent partner for development of web-based solutions
Rewards

& recognitions
You are here
2 Discuss it with our expert
3 Get an estimation of a project
Sales Leads Researcher
Sales Development Representative
Business Analyst
Linkbuilding Specialist
Node.js Developer
Sales Executive Manager
React.js Developer
Ruby on Rails Developer
Full-Stack (Node.js+React.js) Developer
Thank you!
Your form was successfully submitted!
Frequently asked questions
What is an eLearning software?
An eLearning software is a software solution that enables learners to access training and educational materials that could be in the form of video, text or interactive training modules.
There are many types of eLearning software solutions available.
Learning Management Systems (LMS);

Learning Content Management Systems (LCMS);

Educational Course Authoring Tools;

Educational Course Management Systems (CMS);

Knowledge management solutions;

Task management solution;

Content management software;

and more. 
Companies are looking to use eLearning software to cut down on the costs of training and learning their employees. It also provides an opportunity for companies to refresh their employees on safety procedures or other important information. An eLearning sphere also boosted the development of the learning process: the educational process became more interactive and engaging.
Other benefits eLearning solutions offer are: 
Flexibility in terms of the learning process. Learners can take self-paced educational courses or start a synchronous educational course with other students to walk through the learning steps together.

Cost-effectiveness thanks to the fact that all activities of the learning process moved online. 

Continuous availability since learning platforms are available at any time from any location

Quick scalability thanks to cloud-based structure. The learning process will continue regarding the number of users on the platform. 

Tailored to an individual's or organization's needs. The learning user flow can be easily customized to any needs. 

Make the learning process more effective.

The best way to develop a well-performed Learning software is to refer to eLearning software service provider.
What is LMS software development?
LMS means Learning management system. The learning management system development is the process of developing such an eLearning system. 
A Learning management system is software that manages, tracks, and reports on the progress of organizational training, education, and development of employees and other individuals. Learning Management Systems have been designed to help organizations manage the learning process and can include modules such as courseware, enrollment, grading, reporting and tracking. The eLearning development sphere boosted the development of the learning process. 
Learning management systems, perhaps, one of the most popular type of learning software that software development service providers build. The learning management system concept emerged direct from the eLearning concept. 
Learning management systems allow for analyzing data about training and skills gaps and creating reports to convey this information. Their development implies to identify these gaps in a learner's skill set. LMSs are focused on delivering online lessons but have a variety of features, including content and features like classroom management. LMSs like Blackboard Learn may offer a range of ways to communicate with students, whether through video conferencing or asynchronous reading assignments. Some development services providers can integrate LMS with intelligent algorithms and make automated course recommendations based on skill levels. They can also support metadata extraction to make the algorithm's suggestions even more accurate.
How much does it cost to build eLearning software?
The final cost of custom eLearning development services depends on 5 key factors: target platform and devices, feature scope, UX/UI, team size, and location. The average price range for education software development services will be between $100.000 and $300.000, while MVP eLearning development services (the alpha version of an eLearning application) will require $10.000 – $50.000. You can start your eLearning development with SumatoSoft if you contact us. 
Why SumatoSoft?
60

specialists on board,

10

years on the market of software development services. 

150

successful projects built in

27

countries.

We focus on

long-term cooperation

. 70% of our clients come back to us with another project. 

We

build transparent cooperation

: we communicate weekly, run demos of the work done, provide several contact points, send timesheet reports every month even if you don't request them, explain potential risks and help to handle them, advise on the decisions, and help to avoid unnecessary costs. 

70% of our team

is senior-level developers and QA engineers who ensure the eLearning app complies with domain best practices and our inner quality assurance guidelines. Better quality means happier users. 

We are evangelists of modern technologies like the Internet of Things, Big Data, AI/ML, AR/VR, blockchain, etc. 

Contact us to get a free quote regarding your eLearning development of a new custom solution or to optimize the existing learning application!