UI/ UX
design

services

SumatoSoft offers UI/UX design services that help brands create a human-centered design to attract new users, inspire them to buy your product, and build trust.

Want to build your product with a team that establishes a clear design process and produces valuable results on time?
websites and web applications
mobile applications
complex interfaces
Get in Touch
Why

SumatoSoft UI / UX design services

Our approach to UI/UX design services is quite simple: we focus our efforts on how people will use products instead of just drawing a nice-looking interface.
agile approach to UX/UI design services;
deep design expertise;
personal commitment;
regular reporting;
Client engagement;
cross-functional team.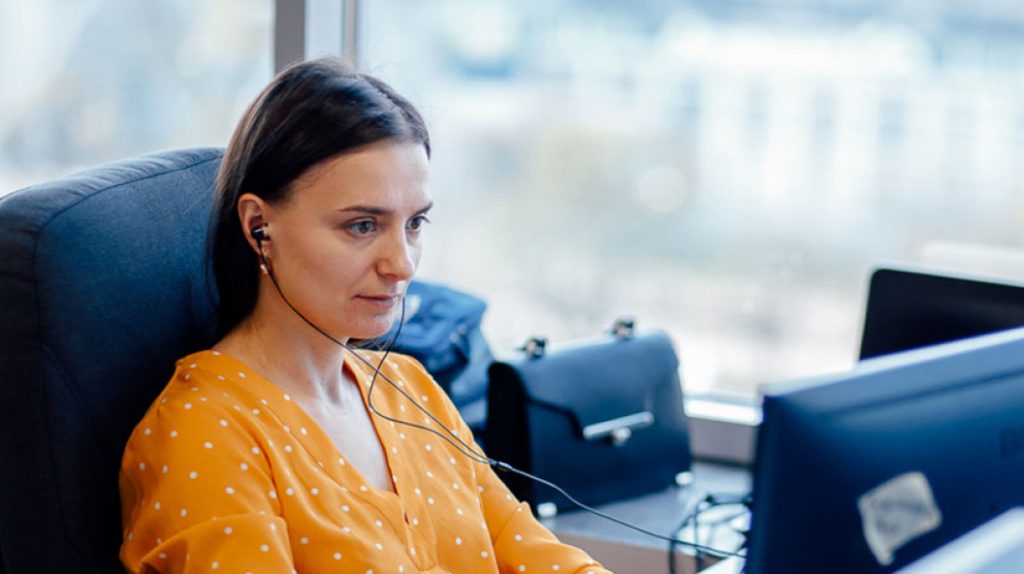 Our UI & UX design
services
Web UI/UX design
We follow proven best practices in usability, compatibility, and accessibility in web products development and build convenient, user-friendly, and intuitive UI.
Mobile UI/UX design
The main challenge in creating a good user experience in a mobile application is to strike a balance between following standard guidelines and adjusting them to make the application unique. Our designer team guided by an art director knows how to give a unique touch to an application.
Data visualization
Data visualization is the process of converting measurable information from text/graphics to graphical formats. Our designers will help you transform complex segmented information into simple and intuitive infographic.
Wireframing and prototyping
Prototypes (done in HTML or using InVision) and wireframes help to quickly visualize complex ideas and put them into practice. At SumatoSoft design studio, a part of UI and UX design services is prototyping. We start prototyping after conducting preliminary research and formulating requirements.
Download
company's profile
All information about the company in one PDF-document:
services;
how we work;
our projects.
Benefits

you get from working with us

At SumatoSoft, we apply a full range of services to formulate effective customer retention strategies. We help brands to define their image through UI and UX design services and have a lasting impact, driving and motivating users to buy your product or services by providing a great user experience. User experience design services include
2x less time spent on development-ready design
25% cut time on UI design
30% cut time on new design delivery
The system has produced a significant competitive advantage in the industry thanks to SumatoSoft's well-thought opinions.
They shouldered the burden of constantly updating a project management tool with a high level of detail and were committed to producing the best possible solution.
I was impressed by SumatoSoft's prices, especially for the project I wanted to do and in comparison to the quotes I received from a lot of other companies.
Also, their communication skills were great; it never felt like a long-distance project. It felt like SumatoSoft was working next door because their project manager was always keeping me updated. Initially.
We tried another company that one of our partners had used but they didn't work out. I feel that SumatoSoft does a better investigation of what we're asking for. They tell us how they plan to do a task and ask if that works for us. We chose them because their method worked with us.
SumatoSoft is great in every regard including costs, professionalism, transparency, and willingness to guide. I think they were great advisors early on when we weren't ready with a fully fleshed idea that could go to market.
They know the business and startup scene as well globally.
SumatoSoft is the firm to work with if you want to keep up to high standards. The professional workflows they stick to result in exceptional quality.
Important, they help you think with the business logic of your application and they don't blindly follow what you are saying. Which is super important. Overall, great skills, good communication, and happy with the results so far.
Together with the team, we have turned the MVP version of the service into a modern full-featured platform for online marketers. We are very satisfied with the work the SumatoSoft team has performed, and we would like to highlight the high level of technical expertise, coherence and efficiency of communication and flexibility in work.
We can say with confidence that SumatoSoft has realized all our ideas into practice.
They are very sharp and have a high-quality team. I expect quality from people, and they have the kind of team I can work with. They were upfront about everything that needed to be done.
I appreciated that the cost of the project turned out to be smaller than what we expected because they made some very good suggestions. They are very pleasant to work with.
The Rivalfox had the pleasure to work with SumatoSoft in building out core portions of our product, and the results really couldn't have been better.
SumatoSoft provided us with engineering expertise, enthusiasm and great people that were focused on creating quality features quickly.
SumatoSoft succeeded in building a more manageable solution that is much easier to maintain.
Thanks to SumatoSoft can-do attitude, amazing work ethic and willingness to tackle client's problems as their own, they've become an integral part of our team. We've been truly impressed with their professionalism and performance and continue to work with a team on developing new applications.
We are completely satisfied with the results of our cooperation and will be happy to recommend SumatoSoft as a reliable and competent partner for development of web-based solutions
UI/UX design
process

explained

At SumatoSoft, we apply a full range of UI/UX services to formulate effective customer retention strategies. We help brands to define their image through UI design services and have a lasting impact, driving and motivating users to buy your product or services by providing a great user experience. User experience design services include:

Research
interview stakeholders;
analyze apps of key competitors;
research users and marketing analysis.
Analysis
develop personas;
define application functionality;
make customer journey map;
create app user flowcharts;
define web and mobile functionality.
Design
develop information architecture (IA);
make application wireframes;
create clickable prototypes;
prepare visual design;
animate the interface.
Implementation
supervise the design;
create design systems.
Post-release support
analyze users experience;
design optimization.
Rewards

& Recognitions
You are here
2 Discuss it with our expert
3 Get an estimation of a project
Sales Leads Researcher
Sales Development Representative
Business Analyst
Linkbuilding Specialist
Node.js Developer
Sales Executive Manager
React.js Developer
Ruby on Rails Developer
Full-Stack (Node.js+React.js) Developer
Thank you!
Your form was successfully submitted!
Frequently asked questions
What are UI and UX design services?
UI and UX design services are activities of designers focused on designing user-friendly interfaces for software and applications. UX stands for "user experience", and UX design is responsible for the "friendliness" (read convenience) of the interface. UI stands for "user interface", and UI design is the process of designing user interfaces itself.
What does a UI/UX designer do?
The final result of the UI/UX designer's job is a user-friendly interface for software. 
They draw it using graphic design software such as Adobe Photoshop, CorelDraw, Sketch. To build a top-notch interface designers must know a lot of things about the project: business goals, app functionality, customer journey map, and more.
What services does UX design include?
UX design services typically include the following areas:
User research – gathering insights and data about users through various methods such as surveys, focus groups, and usability testing.
Information architecture – organizing and structuring the content and navigation of a website or app.
Interaction design – designing the behavior and interactions between a user and the product.
Visual design – creating a visual aesthetic for the product, including typography, color, and iconography.
Prototyping – creating a working model of the product to test and refine the design.
User testing – evaluating the design through user testing and incorporating feedback to improve the overall user experience.
These services work together to create a seamless and enjoyable experience for the user.
Why are UX design services important?
Great UX results in high user satisfaction.
UX design is important for businesses, because it improves SEO ranking and makes your website more convenient for users, thus, increasing their willingness to use your product.
Great UX is a must for every online business.
How UX design services can help your product?
With great UX design, your product will stand out from your multiple competitors. UX design engages users on an emotional level and builds their loyalty. Finally, UX design improves your SEO ranking in search results, so more users likely to see your product.