IT
staff

augmentation services

Ready-to-go and a custom-hired team of software developers, Scrum Masters, Designers, and QA talent just for your project

web developers;

mobile developers;

designers;

QA and testing engineers.
IT staff augmentation
services
Our deep talent pool to support virtually any tech stack means we can serve up that one key professional that will complete your development team, or our experts can become your software development team.
Team augmentation services cost
IT staff augmentation with Sumatosoft in
facts

and figures
We focus on long-term cooperation. 70% of our clients come back to us with another project.
Our clients' satisfaction rate is 98%, thanks to our firm commitment to deadlines and clients' needs.
10+ years on the market of software development and team augmentation services.
Your project data stay safe. We guarantee the security of all data which relates to your software project.
150 successful projects and counting.
No communication barrier since all specialists speak English well.
We work honestly and openly. We have a transparent hiring process and offer fair IT team augmentation rates.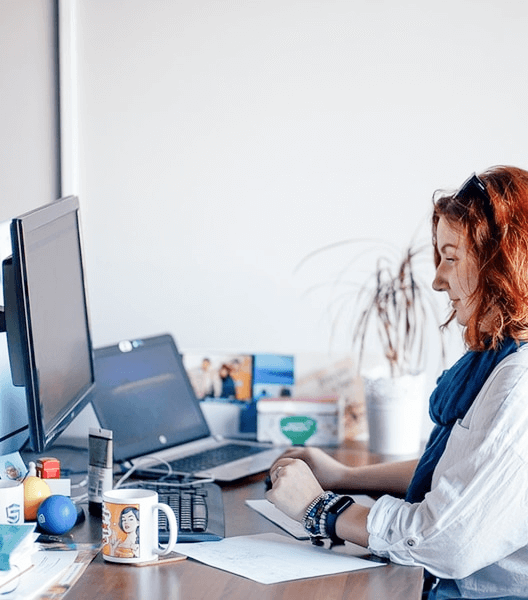 IT staff augmentation
terms
The software development length and budget are two criteria that affect the choice of the engagement model.
Short-term period (1 mth+)
Web developers for a limited scope of work that should be done urgently. Classic rapid team augmentation.
Long-term period
It implies long-lasting cooperation during the software development lifecycle of your project. We usually gather a dedicated team when working in the long-term period.
What

you will get
Expertise of the best professionals
You get access to a distinct set of skills that will be helpful to your software project. 70% of our experts are top-talent senior developers.
On-demand scaling
Our IT staff augmentation services scale up and down the number of developers during the cooperation on your demand.
Attention to details
Whether your project development is open-ended or has strict deadlines, we can build the perfect team for you depending on your needs.
It's like having an in-house team
Our talent experts are ready to establish software development processes for your development team or adhere to the existing ones.
Hiring

web developers is easier than ever!

Requirements gathering

Describe a set of skills you need for a project or a task to be done. Maybe you have a role description so we can pick the right developers. If you do not, we identify what experts you need.

Look through a list of suitable candidates

Taking into account your requirements, we provide a suitable candidate for your software project or a list of them in case you want to carry out the final interview by yourself. After settling the terms and conditions of IT team augmentation services and signing contracts and NDAs, the expert is ready to join your software development team when you accept our candidate.

Onboarding remote developers

Plunge developers into the working environment, introduce them to your development team, give access to project management tools you use, and let them become familiar with a project concept. Extended team members adjust to your internal schedule and fully integrate into your development team, even though they stay remote.

Get the software done!

Whether you need several developers with a specific technical skill set or want to hire a development team, now you've empowered your team with SumatoSoft's IT staff augmentation services and experts. You can be sure that your project will be developed on time and in the right way.
How to distinguish a 
reliable

IT staff augmentation company from an unprofessional firm
Relevant expertise to your industry
IT staff augmentation services are convenient thanks to providing access to expertise in any industry — it's the primary criterion for choice. However, if the staffing company states that it has expertise in every industry with ten in-house experts, they likely mislead you — it's better to find another company.
Well-established processes
You can distinguish them immediately: how well-organized the intro call is, how an account manager keeps to deadlines, and whether the process of signing a contract goes smoothly. These initial signs help to see if the company's processes are well-established and if the development team is well-organized.
NDA and data privacy
Signing NDA and ensuring your data privacy must be an integral part of any software development and IT staff augmentation services.
Wide talent pool
If the staffing company has an in-house team of developers or is specialized in hiring custom teams for projects — these are the two best options. Anyway, you need to understand the sources of the talent pool and its quality. We'd recommend finding another company if the information about the source of the development team and experts is vague and unclear.
Convenient working hours overlap
It's likely that the time zones will differ for you and the augmented team of developers. The team from an IT staff augmentation services vendor should provide the number of hours of overlap necessary for you.
High English proficiency
Sales managers and account managers usually demonstrate high English proficiency. The experts you hire (not sales) must also be proficient. Ask them to talk with experts, show you experts' certificates or name their activities aimed at improving the team's English level.
The system has produced a significant competitive advantage in the industry thanks to SumatoSoft's well-thought opinions.
They shouldered the burden of constantly updating a project management tool with a high level of detail and were committed to producing the best possible solution.
Nectarin LLC aimed to develop a complex Ruby on Rails-based platform, which would be closely integrated with such systems as Google AdWords, Yandex Direct and Google Analytics.
I was impressed by SumatoSoft's prices, especially for the project I wanted to do and in comparison to the quotes I received from a lot of other companies.
Also, their communication skills were great; it never felt like a long-distance project. It felt like SumatoSoft was working next door because their project manager was always keeping me updated. Initially.
We tried another company that one of our partners had used but they didn't work out. I feel that SumatoSoft does a better investigation of what we're asking for. They tell us how they plan to do a task and ask if that works for us. We chose them because their method worked with us.
SumatoSoft is great in every regard including costs, professionalism, transparency, and willingness to guide. I think they were great advisors early on when we weren't ready with a fully fleshed idea that could go to market.
They know the business and startup scene as well globally.
SumatoSoft is the firm to work with if you want to keep up to high standards. The professional workflows they stick to result in exceptional quality.
Important, they help you think with the business logic of your application and they don't blindly follow what you are saying. Which is super important. Overall, great skills, good communication, and happy with the results so far.
Together with the team, we have turned the MVP version of the service into a modern full-featured platform for online marketers. We are very satisfied with the work the SumatoSoft team has performed, and we would like to highlight the high level of technical expertise, coherence and efficiency of communication and flexibility in work.
We can say with confidence that SumatoSoft has realized all our ideas into practice.
We are absolutely convinced that cooperation between companies is only successful when based on effective teamwork (and Captain Obvious is on our side!). But the teams may vary on the degree of their cohesion.
They are very sharp and have a high-quality team. I expect quality from people, and they have the kind of team I can work with. They were upfront about everything that needed to be done.
I appreciated that the cost of the project turned out to be smaller than what we expected because they made some very good suggestions. They are very pleasant to work with.
The Rivalfox had the pleasure to work with SumatoSoft in building out core portions of our product, and the results really couldn't have been better.
SumatoSoft provided us with engineering expertise, enthusiasm and great people that were focused on creating quality features quickly.
We'd like to thank SumatoSoft for the exceptional technical services provided for our business. It should be noted that we started our project's development with another team, but the communication and the development process in general were not transparent and on schedule. It resulted in a low-quality final product.
SumatoSoft succeeded in building a more manageable solution that is much easier to maintain.
When looking for a strategic IT-partner for the development of a corporate ERP solution, we chose SumatoSoft. The company proved itself a reliable provider of IT services.
Thanks to SumatoSoft can-do attitude, amazing work ethic and willingness to tackle client's problems as their own, they've become an integral part of our team. We've been truly impressed with their professionalism and performance and continue to work with a team on developing new applications.
We are completely satisfied with the results of our cooperation and will be happy to recommend SumatoSoft as a reliable and competent partner for development of web-based solutions
You are here
2 Discuss it with our expert
3 Get an estimation of a project
Sales Leads Researcher
Sales Development Representative
Business Analyst
Linkbuilding Specialist
Node.js Developer
Sales Executive Manager
React.js Developer
Ruby on Rails Developer
Full-Stack (Node.js+React.js) Developer
Thank you!
Your form was successfully submitted!
Frequently asked questions
What is staff augmentation?
Staff augmentation or team augmentation is a popular term in the business world. It describes the idea of when an organization hires top-talent experts on a temporary basis. They perform work in which the customer company does not specialize.
A customer company might hire temporary developers for a specific project, a specific division, or other reasons. This is an alternative to hiring full-time employees.
Companies usually outsource tasks that aren't core services to a company. Another reason to refer to staff augmentation services is when a company lacks in-house skills and top-talent experts for the project.
For example, you have a jewelry shop, a website, and a development team that maintains the website. And you want to build a mobile app. You have three options: to hire full-time mobile developers, reach out to mobile development companies and ask them to build an app, or temporarily expand your development team with augmented mobile developers.
How does staff augmentation work?
Staff augmentation starts with drawing a profile of an ideal candidate and identifying the company's business needs for a project. To draw an ideal candidate, ask yourself four questions:
What expertise do you look for? Do you need a senior specialist to guide your team, or is a middle one enough?
The most obvious question is: what technologies do you need the candidate will be an expert at?
What is the location of a candidate? The location affects the hourly rate of the software developers. It happens because the cost of living in the USA, for example, is higher than in Poland. So, software development in the USA will be more expensive.
What proficiency in English do you expect?
Answer these questions and find a staffing company with developers and experts that suit your answers. Then the staffing company offers you a list of candidates based on your requirements. You can interview the candidate by yourself. Or you can just send a list of requirements for developers to the agency and get a top-talent candidate they find the most suitable. The second option is acceptable only if you trust the company that offers team augmentation.
Then the onboarding starts. It takes one-two days for the augmented developers to start working on your project. Finally, you are left only to see the work done!
Can staff augmentation be a long-term solution for companies?
Yes, but it needs to be done correctly. Companies need to focus on the "why" of their workforce instead of the "what." The "what" is necessary for jobs' skills – for example, web design expertise. The "why" is why those skills are needed – for example, to stay competitive in their industry or to handle a sudden spike in demand. The "why" question is crucial because staff augmentation services are supposed to handle some particular work in software development or other services. When the project is finished, and the work is done, the augmentation contract also finishes. There is no need to pay for an idle augmented developer.
However, there is a practice when cooperation with an augmented top-talent expert can last for several years. It happens when an augmented talent decides to stay at the customer company after the project is finished or during development. He leaves the staffing company and joins the client's development team. In that case, the developer becomes a usual full-time employee.
Why is staff augmentation important?
Staff augmentation is important because it has become an effective method for businesses to expand quickly. All top companies like Google, Facebook, and Amazon use staff augmentation services as a part of their outsourcing strategy. Other strategies they use are project outsourcing and hiring dedicated teams. Companies that refuse to use staff augmentation services won't expand as quickly as they can. As a result, their competitors that use staff augmentation services will take over the market.
We try to say that staff augmentation is a tool for businesses. And time has proved that it's an effective tool with numerous benefits:
It allows companies to increase the size of their workforce quickly.
Staff augmentation services also provide a cost-effective solution for companies needing temporary talents' help when business is booming.
It's a temporary or permanent solution to potential skill gaps in an organization.
It allows companies to focus on their core competencies while still having the other competencies needed to complete a software project.
To provide staffing and skill flexibility to organizations.
What is the difference between staff augmentation and outsourcing?
Staff augmentation is one of the outsourcing strategies. Outsourcing, in turn, includes 3 strategies: staff augmentation, project outsourcing, and hiring dedicated teams.
Staff augmentation typically refers to short-term cooperation with developers for several months, while outsourcing is often about long-term cooperation for more than half a year.
With staff augmentation services, the client hires talents from a staffing company to supplement the existing software development team. Outsourcing typically refers to hiring an outside company or individual to accomplish tasks outside the company instead of doing it in-house.
Staff augmentation services is cheaper than outsourcing. When the customer company uses staff augmentation services, it doesn't need to pay for management which is an integral part of outsourcing.