eCommerce

application development

Following the latest and cutting-edge digital market trends in eCommerce software development, we provide the best shopping experience to your Clients.

During custom eCommerce website development, we use brand-new ways to optimize customer service and order processes.

conversion-focused app design

mobile app development

fast loading speed solutions development

SEO-ready solutions

custom eCommerce solutions

multilingual & multi currency support

integrations with 3rd party services
eCommerce app development
services

for any business
Planning & launch
Planning to launch your first eCommerce application? New to the digital world? We will help and guide you through the whole process of planning, designing, developing, and launching the eCommerce website aligning it with your business goals.
business workflow mapping;
technology and design consulting;
competitors analysis;
UX/UI research;
eCommerce application design & development;
startups MVPs development.
Growth & optimization
Have an eCommerce store already? It's high time to work on customer experience and business process improvements, open new sales and marketing opportunities, and adapt to new market trends.
business processes digitalization;
customer journey mapping;
UX/UI audit and redesign;
loyalty programs implementation;
scaling and upgrading;
data analytics;
back-office automation;
dedicated team.
Migration
Your current eCommerce platform doesn't perform well? Doesn't meet your business requirements? We can find an appropriate eCommerce solution for your new business goals. We will research your goals, possible options and suggest several best-fitted software solutions for you.
current eCommerce solution audit;
technology & architecture consultations;
design customization;
data migration and analytics;
business processes automation.
eCommerce apps
functionality

we develop

Exceed shoppers' expectations by developing an attractive e-shop design and thus building customer loyalty. Outperform competitors by driving sales and engaging with your target audience.
catalog browsing with filters and search;

suggestions and reviews;

social media integration;

multilingual support;

multi-currency support;

static / dynamic banners support;

personalization services;

automated special display;

3rd party services integration; 

payment gateway integration;

mobile development;

plug-in & module development.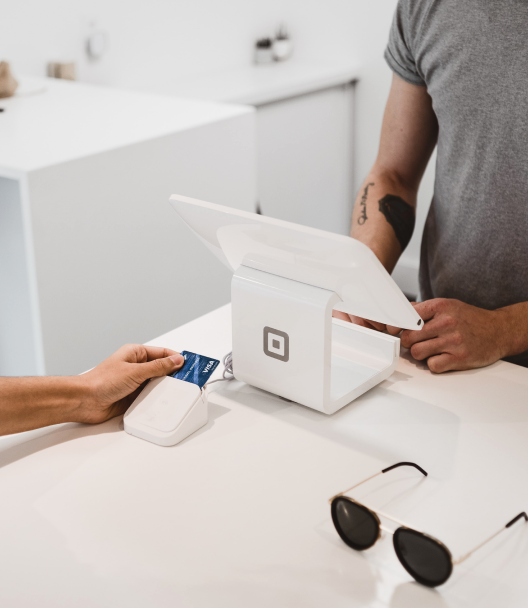 Choose an
effective

way to build an eCommerce platform

Custom eCommerce application development is not the ultimate one-stop solution. To ensure the best quality of software development services and accelerate the release of the eCommerce web app, we use the Spree Commerce or Shopify platforms.
Custom eCommerce applications
Custom eCommerce development fits businesses that have complicated business processes, require special integrations, or high-load support.
Full customization according to business processes
Detailed analytics & statistics
Complex integrations
Special technical requirements support
Dedicated development team
Spree eCommerce apps
Spree eCommerce platform is one of the best open-source eCommerce solutions available. It allows launching a customized online store quickly and inexpensively.
Free open-source solution
Modular design
Unlimited extensibility
Pro development community
Shopify solutions
Shopify platform is one of the most popular platforms for starting eCommerce websites from scratch with wide opportunities for functionality and design customization.
Fast eCommerce website launch
Out-of-box solution
Design and functionality customization
eCommerce applications development
benchmarks
Functionality, interactivity, scalability, and security are the four benchmarks defining the commercial viability of any eCommerce application.
Scalability
Adapt and scale the eСommerce app's capacity simultaneously with your business.
Security
Make sure that all the payments and data are sent and stored securely. 
Functionality
Accelerate your business by getting rid of functional limits.
Interactivity
Acquire loyal customers by engaging them with interactive web design.
Why

eCommerce app development with SumatoSoft
A software development company with strong experience in eCommerce applications development using various technologies and platforms.
Our team consists of highly skilled designers that have built a bunch of eCommerce platforms. They design good-selling UX/UI interfaces and clear user-friendly shopping cards for custom eCommerce solutions and mobile apps.
A comprehensive quality testing approach, including functional and load testing, makes sure your eCommerce application will manage lots of users.
Transparency of the entire software development life cycle.
With moderate ecommerce website development cost, our company creates top-notch products.
Our digital solutions bring real value to businesses and end-users.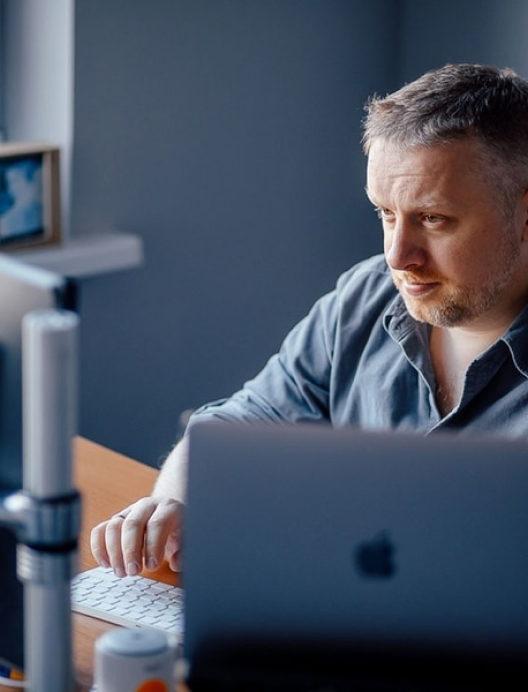 The system has produced a significant competitive advantage in the industry thanks to SumatoSoft's well-thought opinions.
They shouldered the burden of constantly updating a project management tool with a high level of detail and were committed to producing the best possible solution.
Nectarin LLC aimed to develop a complex Ruby on Rails-based platform, which would be closely integrated with such systems as Google AdWords, Yandex Direct and Google Analytics.
I was impressed by SumatoSoft's prices, especially for the project I wanted to do and in comparison to the quotes I received from a lot of other companies.
Also, their communication skills were great; it never felt like a long-distance project. It felt like SumatoSoft was working next door because their project manager was always keeping me updated. Initially.
We tried another company that one of our partners had used but they didn't work out. I feel that SumatoSoft does a better investigation of what we're asking for. They tell us how they plan to do a task and ask if that works for us. We chose them because their method worked with us.
SumatoSoft is great in every regard including costs, professionalism, transparency, and willingness to guide. I think they were great advisors early on when we weren't ready with a fully fleshed idea that could go to market.
They know the business and startup scene as well globally.
SumatoSoft is the firm to work with if you want to keep up to high standards. The professional workflows they stick to result in exceptional quality.
Important, they help you think with the business logic of your application and they don't blindly follow what you are saying. Which is super important. Overall, great skills, good communication, and happy with the results so far.
Together with the team, we have turned the MVP version of the service into a modern full-featured platform for online marketers. We are very satisfied with the work the SumatoSoft team has performed, and we would like to highlight the high level of technical expertise, coherence and efficiency of communication and flexibility in work.
We can say with confidence that SumatoSoft has realized all our ideas into practice.
We are absolutely convinced that cooperation between companies is only successful when based on effective teamwork (and Captain Obvious is on our side!). But the teams may vary on the degree of their cohesion.
They are very sharp and have a high-quality team. I expect quality from people, and they have the kind of team I can work with. They were upfront about everything that needed to be done.
I appreciated that the cost of the project turned out to be smaller than what we expected because they made some very good suggestions. They are very pleasant to work with.
The Rivalfox had the pleasure to work with SumatoSoft in building out core portions of our product, and the results really couldn't have been better.
SumatoSoft provided us with engineering expertise, enthusiasm and great people that were focused on creating quality features quickly.
We'd like to thank SumatoSoft for the exceptional technical services provided for our business. It should be noted that we started our project's development with another team, but the communication and the development process in general were not transparent and on schedule. It resulted in a low-quality final product.
SumatoSoft succeeded in building a more manageable solution that is much easier to maintain.
When looking for a strategic IT-partner for the development of a corporate ERP solution, we chose SumatoSoft. The company proved itself a reliable provider of IT services.
Thanks to SumatoSoft can-do attitude, amazing work ethic and willingness to tackle client's problems as their own, they've become an integral part of our team. We've been truly impressed with their professionalism and performance and continue to work with a team on developing new applications.
We are completely satisfied with the results of our cooperation and will be happy to recommend SumatoSoft as a reliable and competent partner for development of web-based solutions
Rewards

& recognitions
You are here
2 Discuss it with our expert
3 Get an estimation of a project
Graphic Designer
SEO Specialist
Project Manager
Ruby on Rails Developer
Full-Stack (Node.js+React.js) Developer
Project Manager
Ruby on Rails / Full Stack (RoR+React.js) Developer
Node.js / Full Stack (React+Node) Developer
React.js Developer
Thank you!
Your form was successfully submitted!
Frequently asked questions
How will you design and implement e-commerce applications?
We follow the latest software development and management methodologies when providing our Ecommerce web design and development services. Nowadays, they're Agile management methodologies like Scrum, Kanban, and Extreme Programming. The process and appropriate management methodology also depend on whether the software is custom or platform-based. In the following text, we describe the way of custom software Ecommerce development. 
So the way we design and implement custom Ecommerce software is: 
We start our services by thoroughly researching and understanding the needs of your target audience and business. This will help ensure that the features and functionality of your Ecommerce website are well-aligned with their expectations and requirements both for a business and customers.
We create a high-level Ecommerce website design before diving into the implementation phase. This will help you visualize the overall structure and flow of the Ecommerce website and identify any potential issues or challenges beforehand.
We set up a robust and scalable technical infrastructure to support your Ecommerce website as a part of our web design and development services. This might involve using a hosting platform such as AWS or Azure, and setting up a database to store customer and product data.
We pay careful attention to the user experience (UX) of your Ecommerce website. This includes not only the web design but also the navigation and overall flow of the Ecommerce website.
We decide on the most suitable Ecommerce website design and development framework and work according to it. Mostly they are Scrum and Kanban. 
We thoroughly test your Ecommerce website to ensure it is reliable and bug-free. Testing services involve setting up automated testing processes, as well as manual testing by a team of quality assurance testers. It depends on the structure of the Ecommerce design and development team and your business requirements. 
We set up monitoring and maintenance processes to ensure that your Ecommerce website remains stable and performs well over time. This might involve regularly applying security patches and updates and monitoring key performance indicators such as Ecommerce page load times and error rates.
We provide custom development from scratch and each phase as a separate service. For example, Ecommerce web design services or business analysis services. Use custom software development services if you need more than one off-the-shelf existing Ecommerce solution.
How long does it take to develop eCommerce app?
Some simple Ecommerce websites could be developed in weeks, while more complex Ecommerce websites could take half a year or more. Ecommerce websites like Amazon or eBay require years of design, development and improvements. 
The amount of time it takes to design and develop an Ecommerce website can vary significantly depending on the complexity and scope of the Ecommerce project. 
There are a few key factors that can impact the timeline for developing an Ecommerce website:
The scope of the Ecommerce project

: An Ecommerce website with a large number of features and a complex product catalog will take longer to design and develop than an Ecommerce website with a small number of products and minimal features.

The size of the development team

: A more extensive design and development team for Ecommerce software development will generally be able to design and develop the Ecommerce software more quickly than a smaller design team.

The quality and availability of the required resources

: If the necessary design assets, product data, and other resources are readily available, the design and development process will have fewer bottlenecks if all information necessary to design Ecommerce software is ready.

The design and development process

: The specific Ecommerce website design and development process and tools used can also impact the timeline. For example, using a pre-built Ecommerce platform like Shopify or WooCommerce may be faster than building a custom solution from scratch. The custom solution also fits poorly when your business needs standard Ecommerce software rather than a unique system. 
Overall, it is easier to provide a specific timeline for Ecommerce website design and development if you know more about the specific project.
What are the benefits of e-commerce application?
There are multiple benefits of Ecommerce websites, both for businesses and customers. Let's consider some reasons why to design and develop a Ecommece website from the business perspective.
Increased sales

: Ecommerce websites with appealing web design can make it easier for consumers to purchase products online, leading to increased business sales.

Reduced overhead costs

: Ecommerce applications can help businesses save money on overhead costs such as rent, utilities, and staffing, as they do not require a physical storefront. All Ecommerce activity happens online. 

Improved efficiency

: Ecommerce websites can streamline various business processes, such as order processing and inventory management, which can save time and resources for your business.

Increased reach

: Ecommerce web software allows businesses to reach a wider audience, as they are not limited to the local market. This can be especially useful for small businesses that want to expand their customer base.

Customer data

: online Ecommerce software can collect data on customer behavior and preferences, which can be used to personalize the shopping experience online and inform marketing and business strategy.
Flexibility: Ecommerce software can be easily updated and modified to meet changing business needs or consumer preferences. This allows businesses to be more agile and responsive to the market.