Logistics software

development services

Let's streamline and optimize logistics business processes, improve transportation load and route planning, eliminate shipment issues, and reduce costs with custom solutions for Logistics tailored to the way you move things around the world.

procurement & sourcing management

warehouse management

supplier relationship management

fleet management;

fuel consumption management;

transportation management

Inventory management

delivery planning & management

order processing

Issuance of documents

customer management
IT
services

we offer
Custom logistics software development
We build custom websites and mobile applications that help managing freight and shipping costs, meeting service agreements, automating job scheduling, and tracking and optimizing transit time and routes.
Software Reengineering
We analyze the website and app quality, fix bugs, do code refactoring, and change the process flow for existing logistics solutions.
Integration with third-party software
We create effective ecosystems for the supply chain. We build integration of logistics management systems with 3PL companies and existing logistics solutions on the market.
Automation and Optimization
We help to digitalize logistics businesses by implementing technologies to them. Our senior-level business analysts help to automate and optimize processes and increase the efficiency and effectiveness of the logistics business. 
Custom logistics
software

we make

Logistics & Transportation companies have many branches and subdivisions with their peculiar process and zones of responsibility. However, no matter if you are into a freight forwarding business, managing a warehouse, or looking for fleet management software, with the help of logistics software development, you can optimize the work and bring your business to a new level.
Freight management software
Transportation management software
Complex logistics management software
Fleet management software
Supply chain management and security
Transit time optimization and management
Product integrity and damage control
Product integrity and damage control
Fuel price volatility
Driver activity monitoring
Advance

your logistics software
Internet of Things
The use of IoT technology is growing rapidly in transportation and logistics software. The Internet of Things applications can be helpful in fleet management, vehicle tracking, route optimization, inventory management, and planning. We encourage you to use modern technologies and keep ahead of other logistics companies!
Artificial Intelligence
Use the power of artificial intelligence to create applications that predict demand, modify orders, and re-route in-transit goods to warehouses where needed. With AI-powered applications, warehousing, predictive analytics, smart reporting and intelligent forecasting will evolve to the next level.
Big Data & Machine Learning
Machine Learning technologies are becoming an integral part of logistics software development services. They provide a comprehensive overview of the supply chain and impact processes such as purchasing, delivery, inventory management, maintenance, scheduling optimization, and accident prediction.
The
way

we develop logistics software

Business analysis

One of the most important parts of the your logistics project development process. Our business and tech experts analyze your project requirements, plans, and current challenges, and come up with the vision of the future software solution.

Design

We design software (interfaces and applications) based on the end-user experience and with a view to its value for the Client's business.

Development

Our software development team creates logistics software solutions rigorously following the approved concept and your business requirements.

Testing and quality assurance

Our development team performs a complete test cycle to ensure that all processes go along with the quality standards defined for the logistics software.

Integrations

We coordinate the work of the new software with other company's systems to ensure that all tools work as a single cooperating organism.

Support and maintenance

Our dev team members tune out the software, upgrade it and support its work as long as you need our technical help or advice.
Transportation and logistics software
benefits

for business

Modern software has changed lots of businesses around the world, and the process keeps going. Don't miss a chance to bring your logistics company on the edge of technological progress and beat your competitors.
Complete orders efficiently, on time, and at the lowest cost with modern logistics software.

Increase profits and margins.

Take more orders and increase throughput with the same human resources.

Automate your processes and reduce paperwork

Make the business more predictable.

Evaluate the performance of people, processes, contractors.

Predict future demand using predictive analysis features.

Make timely decisions thanks to real-time data.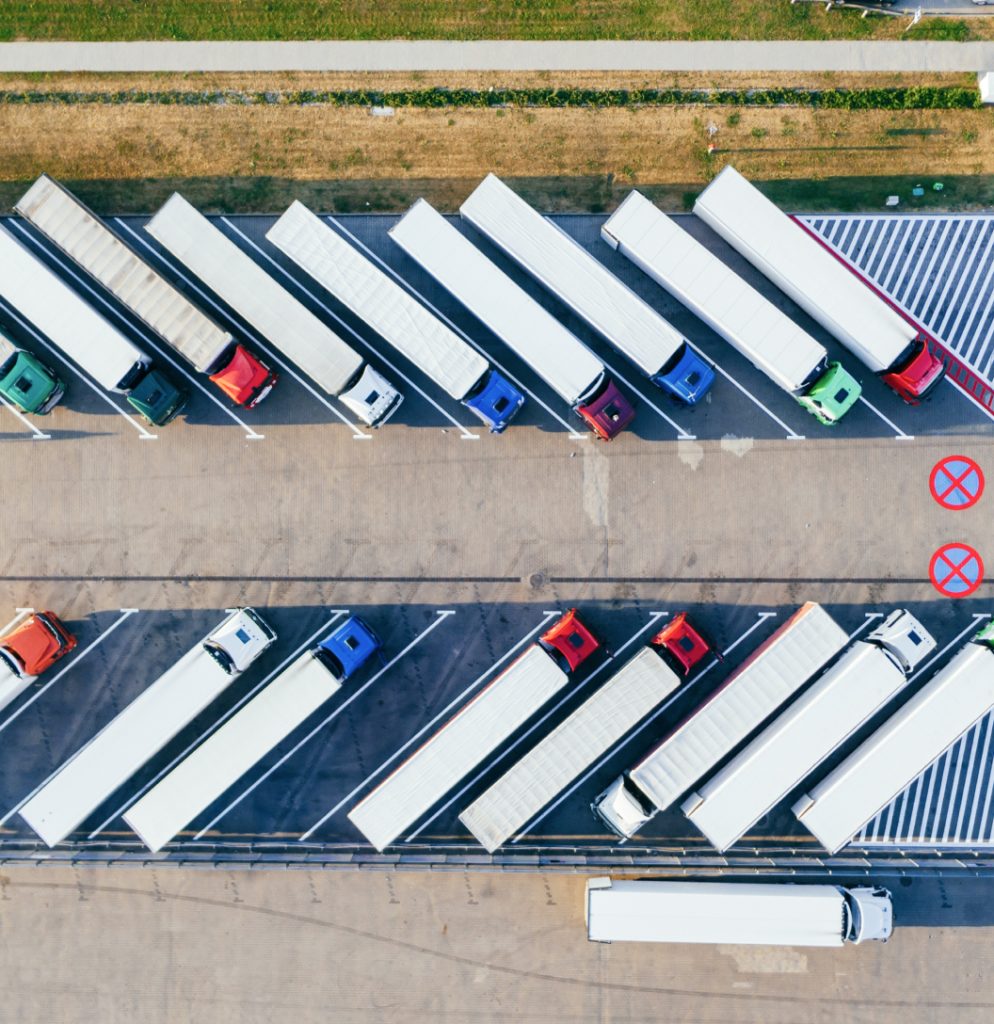 The system has produced a significant competitive advantage in the industry thanks to SumatoSoft's well-thought opinions.
They shouldered the burden of constantly updating a project management tool with a high level of detail and were committed to producing the best possible solution.
Nectarin LLC aimed to develop a complex Ruby on Rails-based platform, which would be closely integrated with such systems as Google AdWords, Yandex Direct and Google Analytics.
I was impressed by SumatoSoft's prices, especially for the project I wanted to do and in comparison to the quotes I received from a lot of other companies.
Also, their communication skills were great; it never felt like a long-distance project. It felt like SumatoSoft was working next door because their project manager was always keeping me updated. Initially.
We tried another company that one of our partners had used but they didn't work out. I feel that SumatoSoft does a better investigation of what we're asking for. They tell us how they plan to do a task and ask if that works for us. We chose them because their method worked with us.
SumatoSoft is great in every regard including costs, professionalism, transparency, and willingness to guide. I think they were great advisors early on when we weren't ready with a fully fleshed idea that could go to market.
They know the business and startup scene as well globally.
SumatoSoft is the firm to work with if you want to keep up to high standards. The professional workflows they stick to result in exceptional quality.
Important, they help you think with the business logic of your application and they don't blindly follow what you are saying. Which is super important. Overall, great skills, good communication, and happy with the results so far.
Together with the team, we have turned the MVP version of the service into a modern full-featured platform for online marketers. We are very satisfied with the work the SumatoSoft team has performed, and we would like to highlight the high level of technical expertise, coherence and efficiency of communication and flexibility in work.
We can say with confidence that SumatoSoft has realized all our ideas into practice.
We are absolutely convinced that cooperation between companies is only successful when based on effective teamwork (and Captain Obvious is on our side!). But the teams may vary on the degree of their cohesion.
They are very sharp and have a high-quality team. I expect quality from people, and they have the kind of team I can work with. They were upfront about everything that needed to be done.
I appreciated that the cost of the project turned out to be smaller than what we expected because they made some very good suggestions. They are very pleasant to work with.
The Rivalfox had the pleasure to work with SumatoSoft in building out core portions of our product, and the results really couldn't have been better.
SumatoSoft provided us with engineering expertise, enthusiasm and great people that were focused on creating quality features quickly.
We'd like to thank SumatoSoft for the exceptional technical services provided for our business. It should be noted that we started our project's development with another team, but the communication and the development process in general were not transparent and on schedule. It resulted in a low-quality final product.
SumatoSoft succeeded in building a more manageable solution that is much easier to maintain.
When looking for a strategic IT-partner for the development of a corporate ERP solution, we chose SumatoSoft. The company proved itself a reliable provider of IT services.
Thanks to SumatoSoft can-do attitude, amazing work ethic and willingness to tackle client's problems as their own, they've become an integral part of our team. We've been truly impressed with their professionalism and performance and continue to work with a team on developing new applications.
We are completely satisfied with the results of our cooperation and will be happy to recommend SumatoSoft as a reliable and competent partner for development of web-based solutions
Why

SumatoSoft logistics software development services
Experience
Using the best software development practices
Experienced after 36K+ hours of custom logistics software development
Open to sharing knowledge and experience
Speed
Agile (Scrum, Kanban) methodology
100% transparency of the process
Dedicated Technical
PO / PM / BA
Control
Clear and detailed time & cost estimates
Sprint / monthly reports,
custom reports
Regular communications: calls, emails, chats, personal meetings
Rewards

& Recognitions

SumatoSoft has been recognized by leading analytics agencies from all over the world. Our properly set and transparent processes allow us to provide IoT software development services that deliver value, not just software.
You are here
2 Discuss it with our expert
3 Get an estimation of a project
Sales Leads Researcher
Sales Development Representative
Business Analyst
Linkbuilding Specialist
Node.js Developer
Sales Executive Manager
React.js Developer
Ruby on Rails Developer
Full-Stack (Node.js+React.js) Developer
Thank you!
Your form was successfully submitted!
Frequently asked questions
When do you need custom transportation app software development?
The most simple wat to answer this question is to look at your business and ask yourself two questions: 
Do I see options on how to improve my business? 

Do I see bottlenecks that are impossible to solve purely with the processes changes?
If the answer at lest on one of this question is yes, your business definitely needs an app or website.
Do you work with existing transportation and logistics software or only develop solutions from scratch?
We work both with existing transportation and logistics software and develop new custom logistics software. 
Regarding the improvement of existing software, we can reengineer the solution, run performance, security, and usability tests to understand the quality of the app. We also can examine the code, develop new models, or integrate the existing solution with other software. 
What is your pricing model for logistics software development services?
We at SumatoSoft, work with 3 pricing models when building logistics projects: fixed price, time & material, and dedicated team. The choice of the model depends on your project budget, business goals, timelines, and other factors. You make the final choice of the model, we only advise on the most suitable model for the specific logistics project. From our experience, 90% of our customers prefer to cooperate using the price & material engagement model. Let's discuss them. 
Fixed price
When the project scope is defined, we use a fixed price cost estimation model. Payments are made on pre-defined milestones. 3 features characterize this pricing model: we work with a clearly defined and unchangeable specification, the client and we approve the budget of the logistics software development at the beginning of the project, and we agree upon deadlines. The fixed price model is extremely rigid regarding any project scope, budget, or timeline changes.
Time & Material
Time & Material engagement model means billing is based on actual time worked by each team member. This model is flexible to requirements change requests during the project development. 90% of our clients find this model the most suitable for their logistics software development projects. This model is tolerant to requirements, budget, and timeline changes. This model also guarantees that the final application or website will meet your business requirements. 
Dedicated team
Our software developers become a part of your team, which is being managed by your colleagues. Billing is based on the hourly rates of the developers included in the dedicated team on a monthly basis. This model is useful when you have well-established in-house management andthe project is planned to be a long-lasting one. 
What is the major technology stack and cost towards logistics app development?
The technology stack for logistics software development can include PHP, Python, JavaScript, SQL, Angular, Google Maps, Laravel, and here comes the list of almost all other technologies for website and mobile app development. Instead of describing all possible combinations of tech stack, we describe several aspects of logistics software development and technologies we use for them.
Start with the most evident part of any software development project: every application or a website needs front-end and back-end. We prefer Ruby on Rails as a full stack development framework both for front- and backend. Rails is cheap, fast, and quality framework – so we picked it as our core competence. 
Sometimes we refer to other frameworks like AngularJS, ReactJS, React, Bootstrap. We also use languages for native iOS and Android development, but it's no an often case. 
One more thing to mention here is mapping technologies. The evident market leader is Google Map. However, we also like a solution Maptitude. 
Regarding databases, we prefer PostgreSQL, Redis, MySQL. And speaking about web server software: we are experts at two most popular solutions, Apache and Nginx. Sometimes we also use Phusion Passenger that easily integrates with the mentioned solutions.
To continue, we use Amazon Web Servers as a main cloud solution to run logistics app. 
Finally, we can empower the website with artificial intelligence, machine learning, and big data technologies. 
This is the core tech stack. It allows to build almost any logistics solution that requires such things like: 
real-time location tracking using geotags; 

route visualization;

freights cost calculations;

processing and storing of large data sets;

interactive dashboards;

traffic and route optimization;

fuel tracking;

M2M communication; 

and more. 
The final cost of custom logistics software and app development services depends on 5 key factors: target platform and devices, feature scope, UX/UI, team size, and location. The average price range for a full-fledged application will be between $100.000 and $300.000, while MVP development (the initial version of a mobile app) will require $10.000 – $50.000.