Ruby on Rails

development company


We have been delivering top-notch custom Ruby on Rails web and mobile applications, tailored to business needs for more than 10 years.

70% of senior developers

3 years minimum experience

11 years on the market

150+ RoR solutions developed
Our
Ruby on Rails

development services
Solutions from scratch
Let's plan, design and develop a custom solution for your business automation or an MVP for your startup. We help our Clients apply the RoR stack to reach business goals and stay on top of technological trends.
RoR team transition
Changing a development team can be a very stressful and challenging task. We ensure the transition will go smoothly from your current development team thanks to our well-defined processes and procedures. 
Dedicated team
Have total control over the entire development process. Set your goals and we will assemble our Ruby on Rails developers team to your requirements to successfully accomplish all the tasks you set in a timely manner.
Code audit
We check your code for maintainability and scalability issues, and find the best way to fix them. To achieve your business goals in full measure, you need the software that works and scales.
Refactoring
We change the internal structure of a program that brings the code into proper form and doesn't affect its logic or behavior. It makes the code easy to read, reuse, and maintain, allowing the system to scale up and down seamlessly and quickly..
Consulting
Our technical experts, together with business analysts, are ready to discuss the details of your project, existing pain points and possible ways for achieving the business goals that you set.
Why SumatoSoft

is the right RoR company to work with
Strong tech expertise
In our company we hire and train only professionals with 3+ years in Ruby on Rails development, JS and mobile development. This credo serves as a guarantee of our high-quality services for clients.
RoR contributors
We know Ruby on Rails perfectly and want to make it even better. That is why we contribute to the Ruby on Rails framework development and RoR community participating in conferences and meetups regularly.
Partnership attitude
We are sure that only business relations based on partnership principles are productive and effective for a company. We build one team with our clients to reach the business goals.
Flawless communication
Our Ruby on Rails developers know how important communication is. That's why we pay special attention to regular improvements of the team's English level, leveraging a robust collaboration toolset, and building direct communication between all involved parties.
Download
company's profile
All information about the company in one PDF-document:
services;
how we work;
our projects.
Why you will
love

Ruby on Rails

We believe that Ruby on Rails beats other web development frameworks and technologies thanks to its 5 main competitive advantages:
Speed
Ruby on Rails app development takes less time (up to 40% faster) than development with other frameworks.
Cost
Thanks to a faster development speed, it is much cheaper to make a Ruby on Rails application.
Scalability
Ruby on Rails web applications are easily scalable because of the use of ready-made modules.
Security
Ruby on Rails architecture aims to make your data and application as safe and secure as possible.
Performance
RoR web solutions work faster than the ones based on other popular frameworks and technologies.
The system has produced a significant competitive advantage in the industry thanks to SumatoSoft's well-thought opinions.
They shouldered the burden of constantly updating a project management tool with a high level of detail and were committed to producing the best possible solution.
Nectarin LLC aimed to develop a complex Ruby on Rails-based platform, which would be closely integrated with such systems as Google AdWords, Yandex Direct and Google Analytics.
I was impressed by SumatoSoft's prices, especially for the project I wanted to do and in comparison to the quotes I received from a lot of other companies.
Also, their communication skills were great; it never felt like a long-distance project. It felt like SumatoSoft was working next door because their project manager was always keeping me updated. Initially.
We tried another company that one of our partners had used but they didn't work out. I feel that SumatoSoft does a better investigation of what we're asking for. They tell us how they plan to do a task and ask if that works for us. We chose them because their method worked with us.
SumatoSoft is great in every regard including costs, professionalism, transparency, and willingness to guide. I think they were great advisors early on when we weren't ready with a fully fleshed idea that could go to market.
They know the business and startup scene as well globally.
SumatoSoft is the firm to work with if you want to keep up to high standards. The professional workflows they stick to result in exceptional quality.
Important, they help you think with the business logic of your application and they don't blindly follow what you are saying. Which is super important. Overall, great skills, good communication, and happy with the results so far.
Together with the team, we have turned the MVP version of the service into a modern full-featured platform for online marketers. We are very satisfied with the work the SumatoSoft team has performed, and we would like to highlight the high level of technical expertise, coherence and efficiency of communication and flexibility in work.
We can say with confidence that SumatoSoft has realized all our ideas into practice.
We are absolutely convinced that cooperation between companies is only successful when based on effective teamwork (and Captain Obvious is on our side!). But the teams may vary on the degree of their cohesion.
They are very sharp and have a high-quality team. I expect quality from people, and they have the kind of team I can work with. They were upfront about everything that needed to be done.
I appreciated that the cost of the project turned out to be smaller than what we expected because they made some very good suggestions. They are very pleasant to work with.
The Rivalfox had the pleasure to work with SumatoSoft in building out core portions of our product, and the results really couldn't have been better.
SumatoSoft provided us with engineering expertise, enthusiasm and great people that were focused on creating quality features quickly.
We'd like to thank SumatoSoft for the exceptional technical services provided for our business. It should be noted that we started our project's development with another team, but the communication and the development process in general were not transparent and on schedule. It resulted in a low-quality final product.
SumatoSoft succeeded in building a more manageable solution that is much easier to maintain.
When looking for a strategic IT-partner for the development of a corporate ERP solution, we chose SumatoSoft. The company proved itself a reliable provider of IT services.
Thanks to SumatoSoft can-do attitude, amazing work ethic and willingness to tackle client's problems as their own, they've become an integral part of our team. We've been truly impressed with their professionalism and performance and continue to work with a team on developing new applications.
We are completely satisfied with the results of our cooperation and will be happy to recommend SumatoSoft as a reliable and competent partner for development of web-based solutions
Solutions

we build with Ruby on Rails
MVP for startups
API integration
Complex SaaS systems
Custom portals
E-commerce websites
Social networking
MVP development for startups
Limitless functionality, reduced development time, lower final costs make Ruby on Rails an ideal variant for MVP development for startups. In our experience, an MVP can be built for 6-8 weeks.
limitless functionality;
lower final costs;
reduced development time.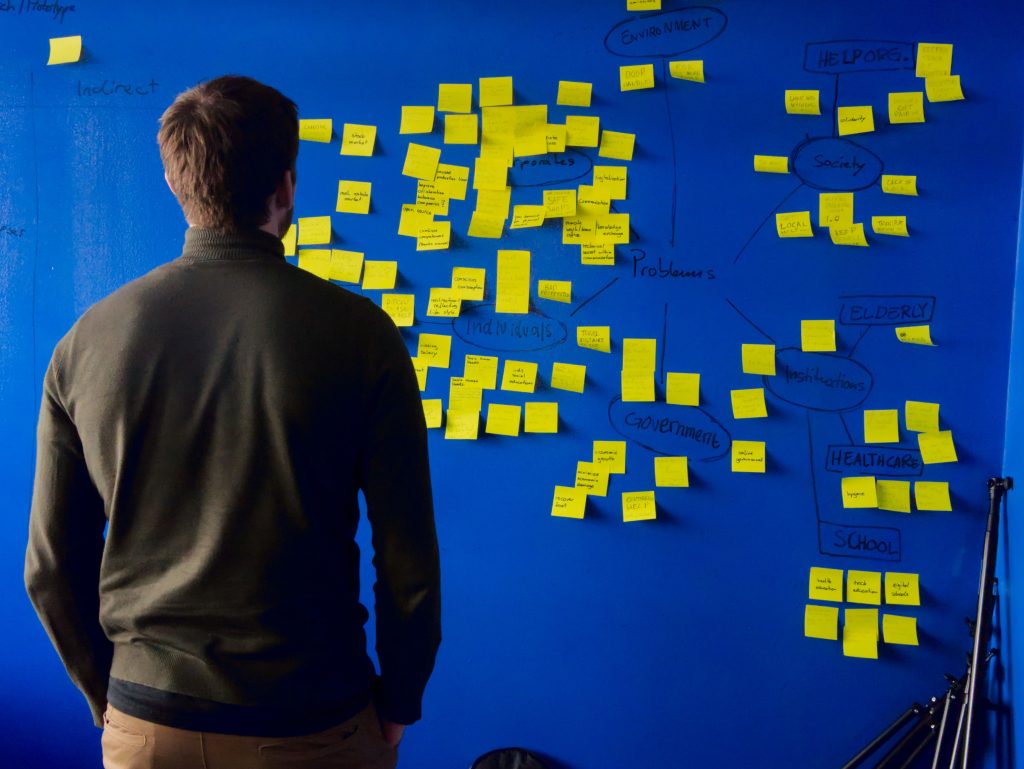 Web services with API integration
Ruby on Rails development is a great choice for various APIs integration and building high-load data systems.
APIs integration;
high-load data systems.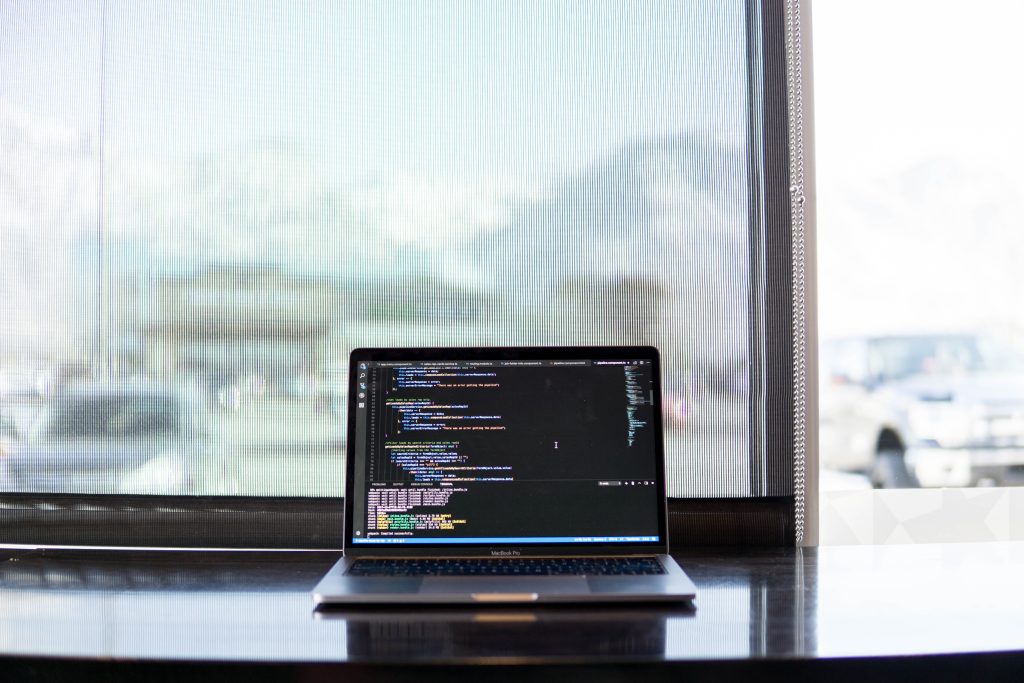 Complex SaaS systems
Ruby on Rails allows building of very complex applications and products like ERP, HRM, CRM, Accounting Software, Project Management Software, etc.
ERP;
HRM;
Project management software.
CRM;
Accounting software;
etc.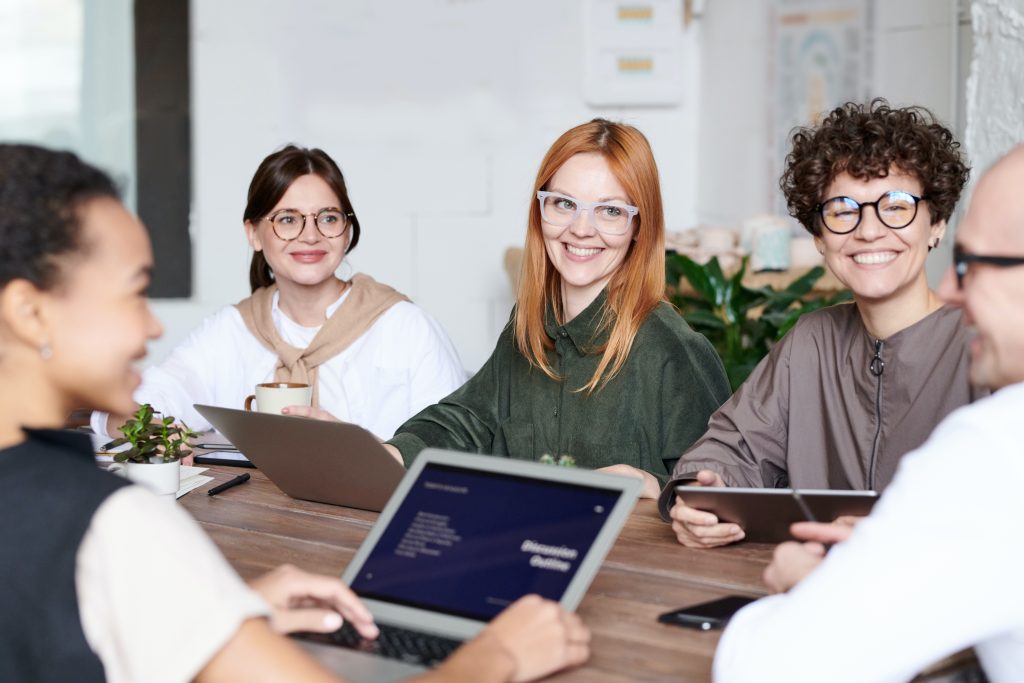 Custom portals
Ruby on Rails development fits very well for designing high load web portals with text/audio/video/ due to its high performance and security.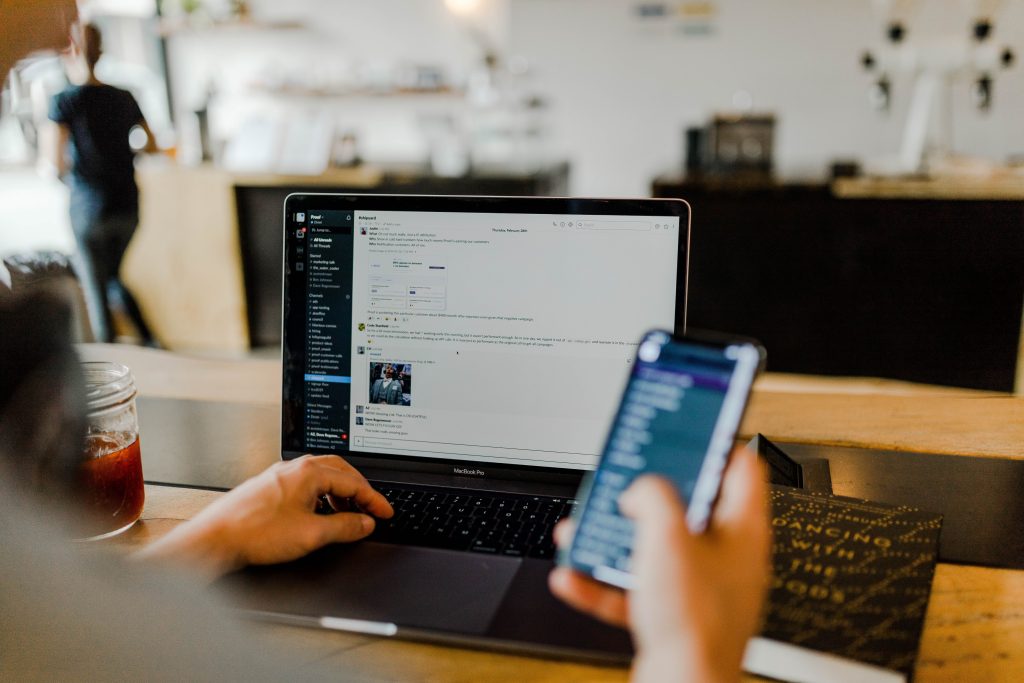 E-commerce websites development
Ruby on Rails fits best for custom ecommerce development thanks to its user-friendly features and modular approach to development.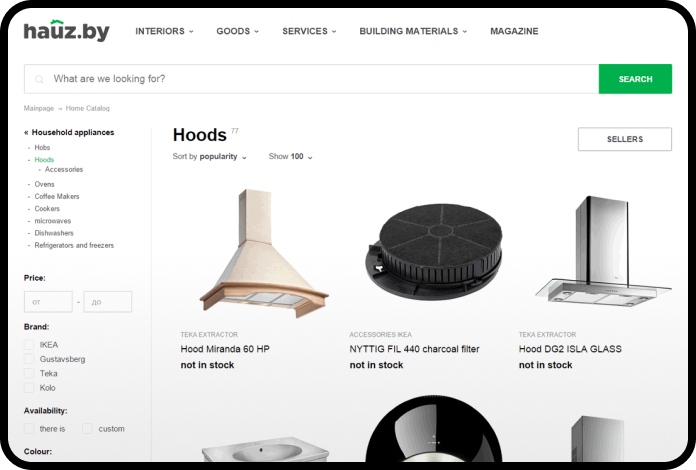 Social networking projects development
Ruby on Rails is a great choice for building a social network or a project requiring membership management.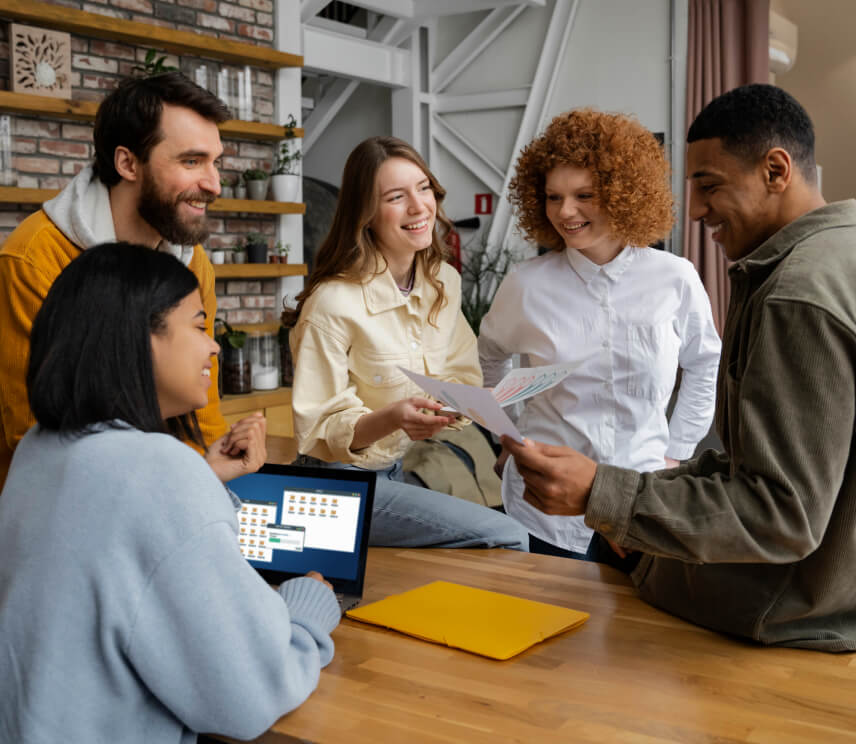 How to calculate
RoR development cost?
FIxed price
When the project scope is defined, we provide a fixed price cost estimation. Payments are made on pre-defined milestones. The project specifications are defined, the budget is fixed, and deadlines are set.
Time & Material
Time & Material engagement model means billing is based on actual time worked by each team member and actual cost of materials and equipment usage. This model is flexible to requirements change requests.
Dedicated Team
Our RoR developers specialists become a part of your team which is being managed by your colleagues. Billing is based on hourly rates of the developers included into the dedicated team on a monthly basis.
Our Ruby on Rails
Development Process
At SumatoSoft, we apply a full range of UI/UX services to formulate effective customer retention strategies. We help brands to define their image through UI design services and have a lasting impact, driving and motivating users to buy your product or services by providing a great user experience. User experience design services include:
Discovery phase
Our business analysts team analyses your business idea, helps to identify its value proposition, and defines the functional core for your application.
domain and competitors analysis;
detailed product vision;
requirements description & prioritisation;
defined tech stack with choice justification;
exact project estimation;
roadmap with a release timeline.
UI/UX design
Based on the research results, our team of UX designers creates interactive interfaces, helps to define a brand image, and builds a customer retention strategy.
user Research and Analysis;
information Architecture;
customer Journey Map;
user Personas (We recommend using a journey map);
app User Flowcharts;
animated User Interface.
Architecture design and programming
When designing product architecture, the SumatoSoft tech team pays great attention to easy maintainability and scalability of the system for the future.
the solution allows to modify the code and make changes in the system;
ability to modify the code and make changes to the system;
single-tenant and multi-tenant architectures;
cloud platforms (AWS, Azure, Google Cloud, etc) deployment;
performance optimisation;
data backups & migration;
service-oriented architecture (SOA) development;
API development and integration.
Implementation
During the RUby on Rails development we create a quality assurance strategy that targets specifically your project requirements. It may include:
code reviews;
unit tests;
performance testing;
load testing;
security testing;
HIPAA/HITECH & GDPR tests;
and more.
Maintenance and support
The Ruby on Rails development doesn't finish in the previous step. We strive to build long-term cooperation, so we stay in touch after the release, fixing bugs and discussing what can be added to the product in the future.
Rewards

& Recognitions
You are here
2 Discuss it with our expert
3 Get an estimation of a project
Business Analyst
SEO Copywriter
Node.js Developer
Sales Executive Manager
React.js Developer
Ruby on Rails Developer
Full-Stack (Node.js+React.js) Developer
Thank you!
Your form was successfully submitted!
Frequently asked questions
What is Ruby on Rails?
Ruby on Rails (also known as "RoR", "Rails") is a web development framework written in Ruby. It provides default structures for web applications to speed up the front-end and back-end development. Ruby on Rails development is based on a model-view-controller architectural pattern.
What is Ruby on Rails used for?
The Ruby on Rails framework is used for website and web application development for enterprises, startups, and middle-size companies. Developers like this framework because it provides structures for the code – they don't waste time on such basic tasks. 
Which companies use Ruby on Rails?
There are more than 30 well-known brands that use Ruby on Rails development. Some of them are GitHub, Shopify, Airbnb, Twitch, Twitter, Kickstarter, GoodReads, Fiverr, and Bloomberg. 
Why SumatoSoft?
Ruby on Rails development is our key expert area;
we work honestly and openly for fair rates;
no communication barrier, since all specialists speak English well;
10 years on the market of software development;
100+ custom software solutions;
27 countries we worked with.