Internet of
Things

software development

SumatoSoft builds Industrial IoT solutions, IoT solutions for Enterprises and Consumers around connected devices, which you can control and manage using high-quality web and mobile software.

data visualization

IoT data analytics

IoT consulting

all-around IoT applications

connectivity management

device management

Get in Touch
Industry-focused

IoT app development

Companies worldwide are just starting to understand the true potential behind the Internet of Things technologies and the value of collecting and analyzing data. The opportunities are unlimited, and each industry can find ways to benefit from IoT software development and boost its business.
Healthcare
remote patient monitoring (RPM);
medical imaging solutions;
modernized patient assistance;
and more.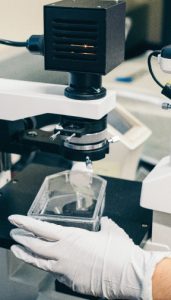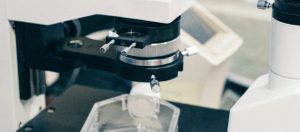 Retail
smart shelves;
delivery operations;
warehouse automation;
and more.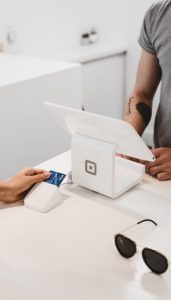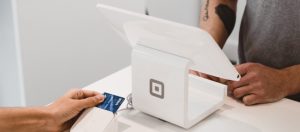 Manufacturing
robotics;
remote monitoring;
predictive maintenance;
and more.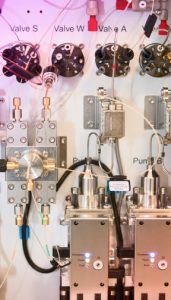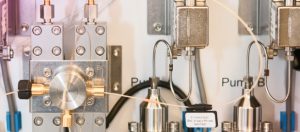 Smart homes & cities
smart traffic lights;
waste management system;
CCTV surveillance systems;
and more.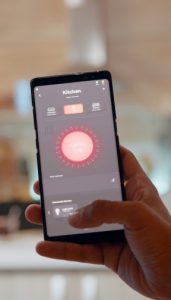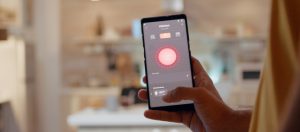 Automotive
fleet management & monitoring;
vehicle tracking;
driver safety support;
and more.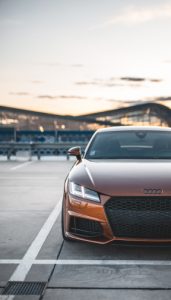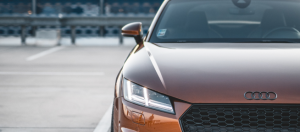 Your niche
Get in touch with us and find out how IoT apps can bring value to your business.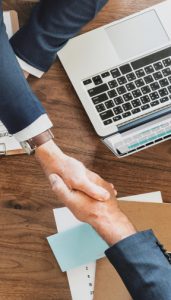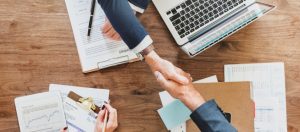 Our IoT software development
services
We develop secure IoT web and mobile applications to help you connect and manage devices and make data-driven decisions. All solutions comply with all the best industry standards and approaches. Let our tech experts step into your IoT development process today to bring business value tomorrow.
Data retrieval
One of the challenging points in IoT software development — is to design and build a solution that gathers data from any hardware source (sensor, wearable, embedded gadget, or industrial device).
Data processing
Data brings little value if it is not processed. It should be filtered, structured, and securely stored in the cloud or sent to the final receiver. We build IoT ecosystem architectures to ensure efficient H2M/M2M communication. We set up scalable cloud applications to aggregate IoT data and process it.
Data analysis
Best practices of Big Data analytics help to collect, process and analyze Internet of Things data. Our IoT software development services bring visually appealing IoT data visualization solutions. Consequently, you benefit from data-based business insights.
Hardware prototype development
We partner with an IoT hardware manufacturer with whom we can design, produce, and deploy custom IoT devices and sensors.
IoT development
strategy
As part of IoT software development, we help our Clients to manage requirements, make a detailed hardware-software integration roadmap, and implement the best IoT app development practices from the initial prototyping stage to the mass production phase.
Why

SumatoSoft is the right IoT company to work with

Since 2012, we have helped companies to gain competitive benefits by applying the best IT innovations, one of which is IoT. Over the years, we have accumulated rich experience in the Internet of Things software development and summarized some mandatory requirements for IoT development.
Guarantee provided
We provide a long-term guarantee on the IoT software we develop.
Security is priority
SumatoSoft considers security as an integral part of any IoT application development.
Focus on usability
We make the Internet of Things applications easy and convenient to work with.
Scalability
We make our IoT software scalable for future changes — new features, users, workload.
Quick
facts
Years of Сlients' engagement
The system has produced a significant competitive advantage in the industry thanks to SumatoSoft's well-thought opinions.
They shouldered the burden of constantly updating a project management tool with a high level of detail and were committed to producing the best possible solution.
Nectarin LLC aimed to develop a complex Ruby on Rails-based platform, which would be closely integrated with such systems as Google AdWords, Yandex Direct and Google Analytics.
I was impressed by SumatoSoft's prices, especially for the project I wanted to do and in comparison to the quotes I received from a lot of other companies.
Also, their communication skills were great; it never felt like a long-distance project. It felt like SumatoSoft was working next door because their project manager was always keeping me updated. Initially.
We tried another company that one of our partners had used but they didn't work out. I feel that SumatoSoft does a better investigation of what we're asking for. They tell us how they plan to do a task and ask if that works for us. We chose them because their method worked with us.
SumatoSoft is great in every regard including costs, professionalism, transparency, and willingness to guide. I think they were great advisors early on when we weren't ready with a fully fleshed idea that could go to market.
They know the business and startup scene as well globally.
SumatoSoft is the firm to work with if you want to keep up to high standards. The professional workflows they stick to result in exceptional quality.
Important, they help you think with the business logic of your application and they don't blindly follow what you are saying. Which is super important. Overall, great skills, good communication, and happy with the results so far.
Together with the team, we have turned the MVP version of the service into a modern full-featured platform for online marketers. We are very satisfied with the work the SumatoSoft team has performed, and we would like to highlight the high level of technical expertise, coherence and efficiency of communication and flexibility in work.
We can say with confidence that SumatoSoft has realized all our ideas into practice.
We are absolutely convinced that cooperation between companies is only successful when based on effective teamwork (and Captain Obvious is on our side!). But the teams may vary on the degree of their cohesion.
They are very sharp and have a high-quality team. I expect quality from people, and they have the kind of team I can work with. They were upfront about everything that needed to be done.
I appreciated that the cost of the project turned out to be smaller than what we expected because they made some very good suggestions. They are very pleasant to work with.
The Rivalfox had the pleasure to work with SumatoSoft in building out core portions of our product, and the results really couldn't have been better.
SumatoSoft provided us with engineering expertise, enthusiasm and great people that were focused on creating quality features quickly.
We'd like to thank SumatoSoft for the exceptional technical services provided for our business. It should be noted that we started our project's development with another team, but the communication and the development process in general were not transparent and on schedule. It resulted in a low-quality final product.
SumatoSoft succeeded in building a more manageable solution that is much easier to maintain.
When looking for a strategic IT-partner for the development of a corporate ERP solution, we chose SumatoSoft. The company proved itself a reliable provider of IT services.
Thanks to SumatoSoft can-do attitude, amazing work ethic and willingness to tackle client's problems as their own, they've become an integral part of our team. We've been truly impressed with their professionalism and performance and continue to work with a team on developing new applications.
We are completely satisfied with the results of our cooperation and will be happy to recommend SumatoSoft as a reliable and competent partner for development of web-based solutions
Rewards

& Recognitions

SumatoSoft has been recognized by the leading analytics agencies from all over the world. Our properly set and transparent processes allow us to provide IoT software development services that deliver value, not just software.
You are here
2 Discuss it with our expert
3 Get an estimation of a project
Graphic Designer
SEO Specialist
Project Manager
Ruby on Rails Developer
Full-Stack (Node.js+React.js) Developer
Project Manager
Ruby on Rails / Full Stack (RoR+React.js) Developer
Node.js / Full Stack (React+Node) Developer
React.js Developer
Thank you!
Your form was successfully submitted!
Frequently asked questions
What is IoT development?
The Internet of Things (IoT) is a network of physical objects, devices ("things") embedded with sensors, software, and other technologies. The purpose of IoT software development is to connect and exchange data with other devices and systems over the Internet.
What are the fundamental components of IoT?
Internet of Things (IoT) systems comprise four components: sensors/devices, connectivity, data processing, and user interface. Some Internet of Things software development projects may require other layers (e.g., security, edge and cloud analytics, etc.), but these four components represent the foundation of every IoT solution.
What protocols are used in IoT?
Six types of IoT protocols and network standards are used during the Internet of Things software development. Devices are usually connected to the Internet through an IP (Internet Protocol) network. However, the device can also be connected locally via Bluetooth or NFC (Near Field Communication). The difference between local types of connections and the Internet is the power, range, and memory used.
Bluetooth and BLE;

Cellular (3G, 4G, and 5G);

LPWANs;

Mesh protocols;

WiFi/WiFi HaLOW;

RFID.
Is the IoT secure?
Each connected IoT device collects data that could be very sensitive personal or business data (e.g. healthcare). Therefore, businesses using Internet of Things solutions and IoT software development companies should pay special attention to network protection. If you work with a professional Internet of Things software development provider, they will address the following IoT security risks: 
Lack of compliance on the part of IoT manufacturers;

Lack of user knowledge and awareness;

Device update management;

Industrial espionage and eavesdropping;

IoT device Hijacking;

Botnet attacks;

Lack of physical hardening.
How much does IoT development cost?
The cost of IoT solutions will consist of 2 main parts — device cost and the Internet of Things software development cost (connectivity, data processing, and user interface development). Device costs vary depending on whether it is a ready-made device, sensor, or an absolutely custom and innovative device. IoT software development costs highly depend on the application scope and usually start at $20K for an MVP.