Web development consulting:

drive growth with our web development consulting


We help to digitalize businesses, implement modern technologies, empower online presence, optimize user experience, and maximize conversions through our industry-leading web development consulting services.  Partner with us to accelerate your digital success!
Comprehensive web development
consulting services
Leverage our expertise to identify your organization's objectives, target audience, and technical requirements. We help you develop a robust website strategy that aligns with your business goals and ensures a strong online presence.
Feasibility analysis
Evaluate the viability and potential of your web development project with our in-depth feasibility analysis. We assess technical, operational, and financial aspects to ensure your web project is built on a solid foundation.
Proof of concept development
Mitigate risks and validate your web project ideas with our proof of concept development services. We help you create a functional prototype to test core website functionalities, demonstrate value, and secure stakeholder buy-in.
Full cycle software development
From consultation to execution, we can develop applications that meet your organization's needs, ensuring seamless integration with your existing systems and a smooth transition from concept to reality.
UX/UI design consultation
Receive professional guidance on creating intuitive and visually appealing user interfaces that cater to your audience. We ensure your website delivers a seamless user experience, driving user satisfaction and engagement.
Security & compliance
Protect your business from cyber threats and ensure compliance with industry regulations by leveraging our expertise in web security best practices and risk mitigation strategies.
Features and website functionality review
Optimize your website's performance and user experience by allowing us to review and provide recommendations on its features and functionalities, ensuring your site meets both current and future needs.
Project budget and timeline estimation
Get a clear understanding of your project's cost and development timeline with our expert estimations. We help you plan and allocate resources efficiently for a successful project outcome.
SEO and digital marketing strategy
Maximize your online visibility and drive targeted traffic with our tailored SEO and digital marketing strategies. We help you navigate the complexities of SEO, content marketing, and social media to achieve measurable results.
Technology selection and platform integration
Get expert advice on choosing the most suitable technology stack, platforms, and third-party integrations to meet your organization's unique needs. We ensure seamless implementation and compatibility with your existing infrastructure.
Maintenance and support consultation
Benefit from our guidance on best practices for website maintenance, security, and updates to ensure optimal performance and compliance. We help you establish a reliable support structure to address your organization's evolving needs.
The system has produced a significant competitive advantage in the industry thanks to SumatoSoft's well-thought opinions.
They shouldered the burden of constantly updating a project management tool with a high level of detail and were committed to producing the best possible solution.
Nectarin LLC aimed to develop a complex Ruby on Rails-based platform, which would be closely integrated with such systems as Google AdWords, Yandex Direct and Google Analytics.
I was impressed by SumatoSoft's prices, especially for the project I wanted to do and in comparison to the quotes I received from a lot of other companies.
Also, their communication skills were great; it never felt like a long-distance project. It felt like SumatoSoft was working next door because their project manager was always keeping me updated. Initially.
We tried another company that one of our partners had used but they didn't work out. I feel that SumatoSoft does a better investigation of what we're asking for. They tell us how they plan to do a task and ask if that works for us. We chose them because their method worked with us.
SumatoSoft is great in every regard including costs, professionalism, transparency, and willingness to guide. I think they were great advisors early on when we weren't ready with a fully fleshed idea that could go to market.
They know the business and startup scene as well globally.
SumatoSoft is the firm to work with if you want to keep up to high standards. The professional workflows they stick to result in exceptional quality.
Important, they help you think with the business logic of your application and they don't blindly follow what you are saying. Which is super important. Overall, great skills, good communication, and happy with the results so far.
Together with the team, we have turned the MVP version of the service into a modern full-featured platform for online marketers. We are very satisfied with the work the SumatoSoft team has performed, and we would like to highlight the high level of technical expertise, coherence and efficiency of communication and flexibility in work.
We can say with confidence that SumatoSoft has realized all our ideas into practice.
We are absolutely convinced that cooperation between companies is only successful when based on effective teamwork (and Captain Obvious is on our side!). But the teams may vary on the degree of their cohesion.
They are very sharp and have a high-quality team. I expect quality from people, and they have the kind of team I can work with. They were upfront about everything that needed to be done.
I appreciated that the cost of the project turned out to be smaller than what we expected because they made some very good suggestions. They are very pleasant to work with.
The Rivalfox had the pleasure to work with SumatoSoft in building out core portions of our product, and the results really couldn't have been better.
SumatoSoft provided us with engineering expertise, enthusiasm and great people that were focused on creating quality features quickly.
We'd like to thank SumatoSoft for the exceptional technical services provided for our business. It should be noted that we started our project's development with another team, but the communication and the development process in general were not transparent and on schedule. It resulted in a low-quality final product.
SumatoSoft succeeded in building a more manageable solution that is much easier to maintain.
When looking for a strategic IT-partner for the development of a corporate ERP solution, we chose SumatoSoft. The company proved itself a reliable provider of IT services.
Thanks to SumatoSoft can-do attitude, amazing work ethic and willingness to tackle client's problems as their own, they've become an integral part of our team. We've been truly impressed with their professionalism and performance and continue to work with a team on developing new applications.
We are completely satisfied with the results of our cooperation and will be happy to recommend SumatoSoft as a reliable and competent partner for development of web-based solutions
Why SumatoSoft's

web development consulting services
High client satisfaction

: We boast a 98% client satisfaction rate, demonstrating our commitment to meeting client needs and delivering high-quality services.

Senior-level team

: 70% of our team consists of senior-level developers and specialists, ensuring your project receives top-notch knowledge and skills.

Full transparency and tailored services

: We offer transparent processes and adapt our services to your desired level of involvement.

Fair pricing and lasting relationships

: We pride ourselves on fair pricing and building long-term relationships, with 70% of our clients returning for additional projects.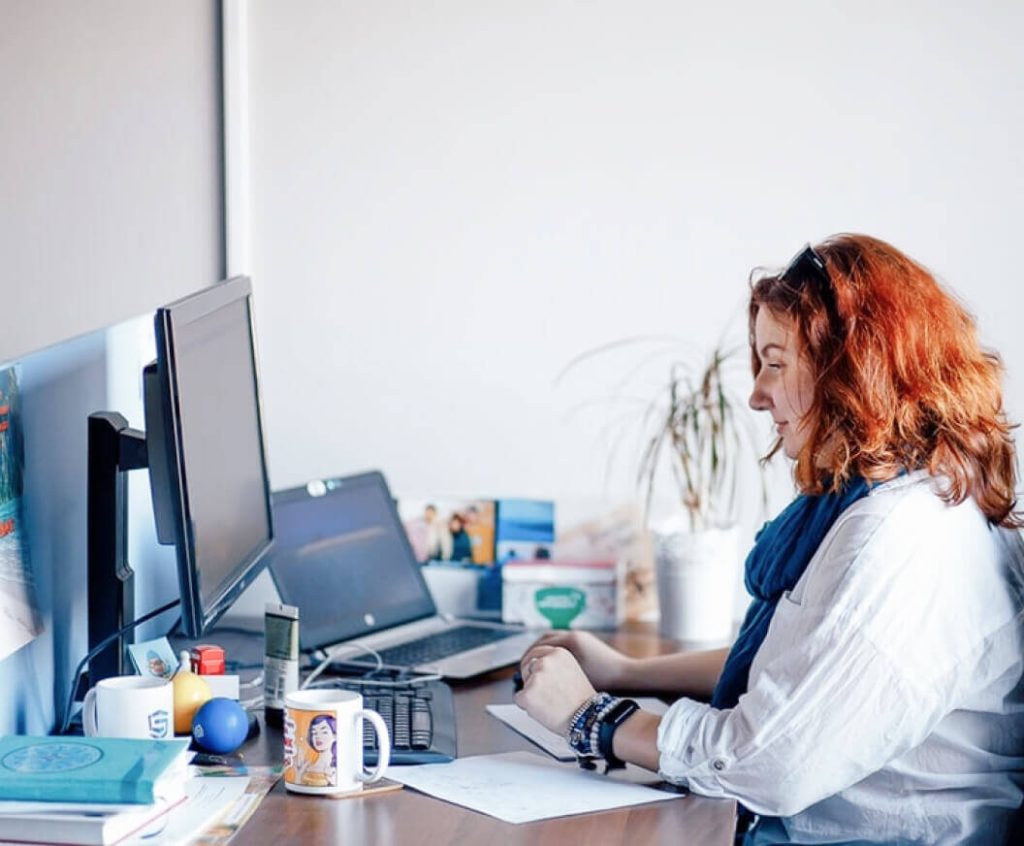 Rewards

& Recognitions
Front-end development services
process
Initial contact
You reach out to us with your project requirements, business objectives, and unique challenges you face. Our team reviews your inquiry and establishes a line of communication within 24 hours to better understand your needs.
Discovery call
We schedule a call to discuss your needs in-depth and gather essential information to tailor our consulting services accordingly. This conversation helps us grasp the specifics of your project and align our expertise with your goals.
draw wireframes with structure;
create clickable prototypes that give the perfect feeling of a final product.
Research & analysis
Our team conducts extensive research and analysis, evaluating your project's feasibility, market trends, and potential roadblocks. We delve into your industry, audience, and competition to provide relevant insights.
Strategy development
We work with you to create a comprehensive web development strategy, encompassing design, technology, marketing, and more. This step ensures a cohesive plan that aligns with your business objectives and sets your project up for success.
Project budget and timeline estimation
We offer accurate project cost and timeline estimates, ensuring transparency and informed decision-making. We take into consideration your budget and deadlines to provide a realistic assessment of the project's scope.
Consultation wrap-up
We conclude our consulting services, providing you with valuable insights and a clear path forward for your project's success. We remain available for any further clarifications or assistance you may need.
Custom software development
If you are fully satisfied with the results of our consultation, we can move on to the development stage. Our experienced team of developers will bring your vision to life, building a robust and scalable solution tailored to your needs.
What to expect when you
contact us
Download
company's profile
All information about the company in one PDF-document:
services;
how we work;
our projects.
You are here
2 Discuss it with our expert
3 Get an estimation of a project
Business Analyst
SEO Copywriter
Node.js Developer
Sales Executive Manager
React.js Developer
Ruby on Rails Developer
Full-Stack (Node.js+React.js) Developer
Thank you!
Your form was successfully submitted!
Frequently asked questions
What does a web development consultant do?
A web development consultant provides expert guidance and advice to businesses seeking to build, improve, or maintain websites or web applications. They analyze website project requirements, offer strategic recommendations, and help clients navigate the complexities of web development.
How much do website consulting services cost?
The cost of website consulting services varies depending on the scope, complexity, and duration of the web project. Our pricing is customized to suit your specific needs and objectives, ensuring you receive the best value for your investment. 
What is the difference between IT consultant and web developer?
An IT consultant offers strategic advice and guidance on various aspects of information technology, including web development. A web developer, on the other hand, is a technical expert responsible for designing, building, and maintaining websites or web applications.
What is a web design consultation?
A web design consultation is a process that aims to create a visually appealing, engaging, and functional online presence that aligns with your brand identity and caters to your target audience's needs and preferences. It involves analyzing the website's design, user experience, and user interface, providing actionable recommendations, and developing a design strategy to effectively address the project goals and audience needs. Our website development consultants work with you to implement the new design and review the website to ensure it meets the established goals and criteria. The consultation optimizes your website's visual and functional aspects and provides an engaging, user-friendly experience for your audience. Moreover, we ensure that your application hits target benchmarks in security and performance.
Are web development consulting services worth it?
Web development consulting services can be particularly valuable when you are looking to develop a web application. A good consultant can help you identify the most suitable technology stack for your application, taking into account factors such as scalability, performance, security, and user experience. They can also assist with the planning and execution of your application's development, ensuring that it meets your business requirements and is delivered on time and within budget.
Moreover, web development consulting services can also help you with the application's deployment and maintenance. A consultant can advise on the best hosting options, infrastructure setup, and ongoing maintenance and monitoring procedures to ensure that your application runs smoothly and performs optimally. By leveraging the expertise of a web development consultant, you can avoid common deployment pitfalls and minimize downtime or disruptions to your application.
In addition, web development consulting services can help you optimize your application for search engines and social media platforms. By implementing the latest SEO and social media best practices, a consultant can help increase the visibility of your application and drive more traffic and conversions. They can also provide ongoing analytics and reporting to track your application's performance and identify areas for improvement.
Overall, web development consulting services can be invaluable when building, deploying, and maintaining a web application. By leveraging the expertise of experienced consultants, you can ensure that your application meets your business needs, performs optimally, and drives growth and success.