15 Best Offshore Software Development Companies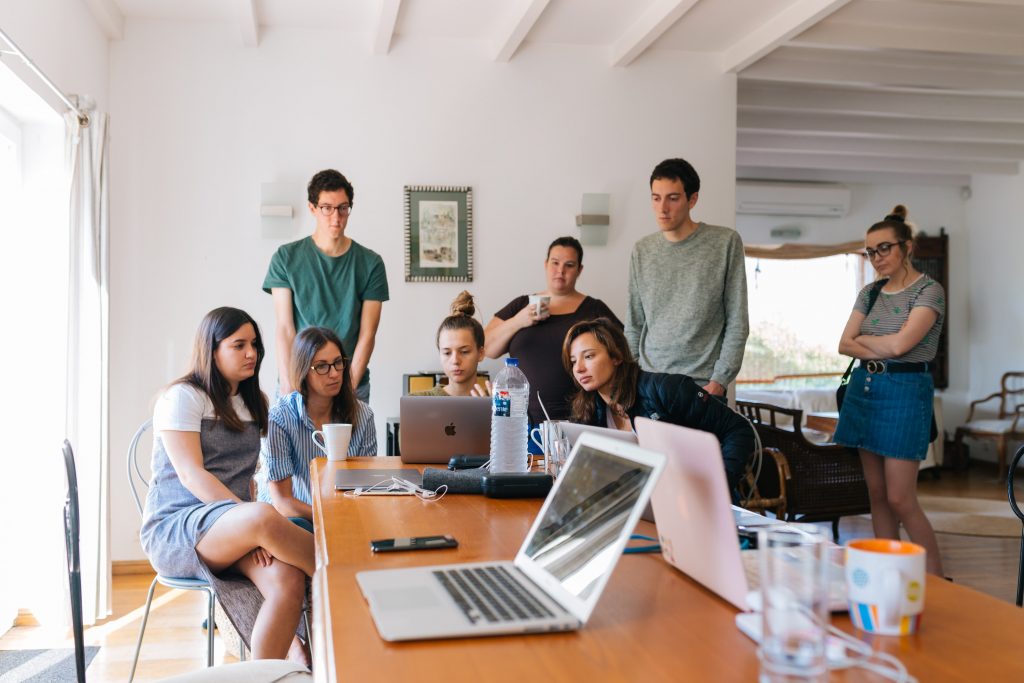 Nowadays, every single business is tied to the use of technology in one way or another. Some only need limited resources, like a website. Others need complete applications that are very difficult to create. Regardless of the case, most companies do not have the necessary talent pool to make the software they need. This is where the best offshore software development companies can help.
According to grand view research, a research and consulting company, it's expected that the global business software and service market will grow annually at an 11.7% rate starting from 2022. One of the factors that will lead to the growth is enterprises that build the software that automates business processes. This software development trend is true in most industries around the world. We can clearly see this growth by looking at how many custom software developers exist right now. In 2019, the number of software developers was 26.4 million. By the end of 2024, it is expected that this number will grow up to 28.7 million. The market is definitely extensive, with global revenue of 209.4 billion USD for the enterprise software section alone.
Fortunately, there are many software development companies you can work with, regardless of the applications you need delivered. Unfortunately, searching for the best offshore software development company can be a little difficult if you do not know what to look out for. This is why, before we talk about the best options available on the market, we should discuss some important facts so that you can better understand the topic. If you need to improve the efficiency of your business, software development is definitely the solution. Learn more about the best companies and the process itself below.
What Is An Offshore Software Development Company?
The search for the best offshore software development company starts with understanding of what it is. To put it as simple as possible, offshore software development means a company is hiring another company to create software for them. Basically, a company can get help from a dedicated development team that is hired by someone else.
As an example, McDonald's is a fast-food restaurant chain. Its employees focus on that. Since we live in modern times, McDonald's needs to offer an app for delivery that could be used by people who want to order online. Obviously, McDonald's does not have the experience or the talent pool to handle that. The company then hired the offshore software development company to create the app needed.
No matter what software or application a company needs, a third-party software development firm can create that. The term "offshore" means the company that does the work can be based in any country worldwide. We conducted research on the most popular project outsourcing regions and found out that the geographical regions with the biggest number of software developer providers are North America, India, Poland, and Ukraine. There are also several regions with lower competition like Italy or Bulgaria. They also have service providers starting from SEO companies and marketing agencies to full-cycle software development companies.
What Is Custom Software Development?
Custom software development refers to building, designing, scaling, integrating, and upgrading software to address the client's specific business needs. This process goes through various stages until the final version is ready. A good practice among best offshore software development companies is the client involvement at every point of the process.
It needs to be added that the custom software provider does not just create the software or the application the client needs. It can also offer several related extra services like application management, future upgrades, and education courses that help staff members to learn how to use the custom software created.
Why Use Custom Software Development?
This widespread question appears much more often than we might think. The truth is that every single business needs to use several applications and software to do their work and attract new customers. In fact, more and more customers every day want to see the companies they buy from invest in technology, apps, software, and more.
The only option available was hiring professionals to create apps and software for you in the past. Nowadays, this is no longer a necessity. Using custom software development companies offers some clear advantages, like:
Better Personalization
Custom software allows you to get all the features you need. This isn't easy to achieve with open-source and developing an in-house development team. The best offshore software development company always personalizes the end product to deliver everything the client needs.
For instance, when you use Microsoft Word in your business, you get everything the program has to offer. Most of the tools and features available will never actually be used.
On the contrary, there is custom software development that is focused on meeting the particular needs of your business. Here comes one more sign of how to distinguish the best offshore software development companies: you build the software that has only the features you need instead of providing a bunch of tools for any imaginable case.
On-Demand Updates
Working with offshore software development companies does not stop with the creation of the app or the software. Updates are always needed to help the developer by offering on-demand services at much lower prices than hiring tech specialists to deal with future needs.
Fast Management
As already mentioned, most companies do not have the tech knowledge needed to develop or even run software and apps. Custom offshore software development companies step in to help by focusing solely on the needs of the business. On-demand assistance is available whenever needed. If there is a problem, the development firm takes care of it. If new features are required, they can be created.
Which Country Is The Most Advanced In Software Technology?
China is the largest software development market in the world, with revenues of over $1.2 trillion generated in 2020. Every single year, the country sees a growth rate of around 16%, and custom software development companies in China employ over 7 million software engineers.
While China is the country with the most advanced software development market, It does not mean that software created in other countries would not be beneficial. There are special rating platforms like Clutch, GoodFirms, or TechReviewer that list the best offshore software development companies in practically every country. Choosing the best one depends on your unique needs.
How Much Does It Cost To Create Custom Software?
As expected, prices wildly vary from one project to the next. The project price depends on 3 major factors: software provider location, developers expertise, and length of the project. The second and third factors are hard to formalize in any table, but we can do it with the first factor. And we did it in our overview of software outsourcing rates! We sorted geographical regions according to rates of 10+ specialists involved in the development. By comparing the hourly rates it's possible to get an overall picture of software development prices across the world.
Development
Development services of unmatched quality and build reliable & transparent cooperation.
Project management
UI & UX design
Web & mobile development
Quality assurance
Thank you!
Your form was successfully submitted!
Staff Augmentation
Ready-to-go and a custom-hired team of software engineers, Scrum Masters, Designers, and QA specialists .
Web developers
Mobile developers
Designers
QA & Testing engineers
Thank you!
Your form was successfully submitted!
However, we suggest our clients to get in touch with us and get the initial analysis of the project and its estimation absolutely for free.
Generic Software Versus Tailor-Made Software
Generic software is basically a product created for many consumers. The goal of the development team is to create something that would meet general requirements. With tailor-made software, which is basically the same thing as custom software, the application or the software developed is built with just one client in mind. Their specific needs are considered.
For instance, Microsoft Word is generic software. A university student portal is tailor-made, custom software.
How Long Does It Take For Custom Software To Be Created?
Statistics show us that the average development period is 4.5 months. The most significant factor that impacts how long the project takes is the complexity of the software needed. However, several other things can dictate duration, like the company you hire, your budget, and how many software engineers work on the software.
According to research carried out by Goodfirms:
Most software development companies have an average developing period of four to six months – 61.60%
The number of custom software development companies that finish projects in two to four months on average is 38.50%.
Top 15 Best Offshore Software Development Companies
SumatoSoft instantly stands out among other companies because it manages to become a technological partner to its clients. The SumatoSoft developers have 10 years of experience in modern solutions like blockchain,Software-as-a-Service, or the internet of things development. The company provide the following services:
Just look at the impressive portfolio put together and get in touch for a complete custom solution to your IT problems. SumatoSoft has handled projects in eCommerce, eLearning, financial, marketing automation, entertainment, media, real estate, hospitality, travel, automation, and transport industries. This includes everything imaginable, from software development for Toyota to fitness tracking systems and custom shopping applications.
Foundation year: 2012
Location: US, Central and Eastern Europe, Asia
Price: $50 – $99 per hour
Pros:
10 years of experience in 10+ domains
Transparent communication that is to build long-term cooperation
Great software quality thanks to 70% of senior engineers
98% satisfaction rate of clients
Embrace the American ethos with proactive client advising.
Utilize various communication channels: calls, emails, Slack.
Regularly scheduled updates, typically twice a week.
Prioritize transparency, showcasing results via demos and updates on staging.
Clutch rating: 4.8
Ready to start: Within 1 week
2. Binmile

Binmile is an automation-led Digital Transformation & Software Development Company helping businesses solve complex problems and challenges while constantly driving innovation in solutions. The company assists clients in digitally transforming their businesses by providing professional software engineering and consulting services. The company has been a trusted technology partner to businesses, including start-ups, SMB's and Fortune 500 enterprises.
The company provides the following services:
Digital Product Development
Custom Software Development
Web Development
Mobile App Development
Application Modernization
SaaS Development
AI & ML Development
IoT Development
Test Automation/ Quality Assurance
ServiceNow Implementation
Microsoft Dynamic 365 CRM Development
Recognized as the top software development company offering a full range of IT services, we have extended our team to include 300+ technology experts, 200+ clients, and 500+ projects delivered. Binmile is an enterprise software development company with offices across the globe.
Location: USA, UK, Middle East, Asia
Price: $25 – $49 per hour
Pros:
Leading technology partner for over 200+ global brands
Enabling development with cutting-edge technologies to improve overall operations
Delivering high-quality digital products and services across the world
Assisting global brands in digital transformation, ramping-up sales, and reducing operational expenses
Over 90% customer retention rate; developing long lasting relationships with clients though customer centric strategies
Innovation-driven digital-first solutions to ensure transparency and error-free systems
Clutch Rating: 4.9
Ready to Start: Within 24 hours
Dev.Pro prides itself on helping innovative tech companies amplify all their growth ambitions. The company is on the list of the best offshore software development companies options thanks to it being able to manage any type of project, which led to accomplishments like:
Employing over 800 skilled specialists
A 90% referral and repeat business rate
10 years of being on the market
Over 160 projects delivered
Dev.Pro offers:
Team Extention
Staff Augmentation
Project Execution
Software Engineering
UI/UX Design
Quality Testing
Quality Assurance
Cloud Services
And More
Foundation year: 2011
Location: US, Central Europe,
Price: $50 – $99 per hour
Pros:
Working with several programming languages
A huge team of specialists
High business experience
Clutch rating: 4.9
Ready to start: Within 1 month
With an experience of 15 years in the industry, Admios is a highly reputable nearshore software development company giving you access to a highly skilled team of specialists ready to deal with any strategic software requirement. The developer has been working with large enterprise companies and startups alike and stands out because it is made out of a team of Latin American professionals.
Foundation year: 2005
Location: Latin America,
Price: $55+ per hour
Pros:
Huge experience on the market
Matching programmers with projects for perfect matches
Latin American professionals
Clutch rating: 4.8
Ready to start: No info available
Kanda Software has an industry experience of 27 years, during which it has been developing, designing, supporting, and deploying stellar software solutions. The company currently handles projects in:
Software Development
DevOps
QA
Cloud Engineering
Kanda Software services both large enterprises and startups. The company is listed as being the thirteenth fastest growing company in its field by the Inc. 500.
Foundation year: 1993
Location: US
Price: $50 – $99 per hour
Pros:
Huge experience on the market
Clear specialization in 4 project types
Worked with several Inc. 500 companies
Mainly focused on custom software development
Clutch rating: 4.9
Ready to start: No info available
Simform was founded in 2010 and worked with all types of companies needing offshore software development, from NGOs to Fortune 500 firms. Companies are helped through the work of on-demand software development teams. Simform prides itself on helping clients with the creation of a team that works with them to decide the correct processes and architecture needed to meet all business goals.
Foundation year: 2010
Location: US, Asia
Price: $25 – $49 per hour
Pros:
Over 10 years market experience
High experience with companies of all sizes
Worked with several large firms, including Sony, Red Bull, and PepsiCo
Clutch rating: 4.9
Ready to start: Within 2-3 weeks
Eleks deserved to be on the list of best offshore software development companies due to the work it managed to do in the past for its clients. ELEKS employs over 2000 skilled professionals and has staff in three continents.
ELEKS gives clients access to services like:
DevOps
Custom Software Development
Application Development
Blockchain Solutions
PoC Development
Smart Teams
Capacity Services
Cyber Security Services
ELEKS has been servicing companies since 1991 and has managed to deliver over 650 end-to-end projects.
Foundation year: 1991
Location: Eastern Europe, US, Canada
Price: $30 – $49 per hour
Pros:
Numerous complex projects handled
Employs over 2000 skilled professionals
Staff available in 3 continents
Clutch rating: 4.8
Ready to start: Within 2-3 weeks
Merixstudio employs over 250 experts capable of creating highly complex digital products. Clients worldwide are serviced, with the main focus of the business being performant cross-platform applications and web applications.
You can look for Merixstudio when you need services that employ:
JavaScript (Node.js, React, Angular)
Python (Flask, Django)
Cross-Platform Frameworks (Flutter, React Native)
Support is always offered for all serviced clients during the project's entire lifecycle. Some of the global companies serviced are Volkswagen, GS1, and Toshiba.
Foundation year: 1999
Location: Europe
Price: $50 – $99 per hour
Pros:
Worked with several large clients in the past
Worldwide services offered
Full service included in the package, with ongoing support available
Clutch rating: 4.8
Ready to start: Within 1 week
Itransition helps any client that needs offshore software development, including startups, medium-sized companies, and large enterprises. Every part of the project is handled, from modeling to process inquiry and systems engineering. Itransition offers:
EDM
ERP
ECM
CRM
Custom Apps
Scalable backends can be implemented with content personalization, social features, and user segmentation. Then, extras can be added, like customer engagement analytics.
Foundation year: 1998
Location: Eastern Europe, US
Price: $30 – $49 per hour
Pros:
Main headquarters in the US
Full project support, customization, and development
Experience in several service types
Clutch rating: 4.9
Ready to start: Within 1 week
Boldare has been around for 17 years and is specialized in agile-powered projects. Clients are helped during every single stage of development, ranging from brainstorming ideas for a prototype to testing the final product and scaling. Support is offered in German and English, and it should be highlighted that the philosophy of Boldare is to deliver only products capable of offering real value to users and companies.
Three teams will work on every single project at different stages of the building process.
Foundation year: 2015
Location: US, Europe
Price: $50 – $99 per hour
Pros:
Several employees
Over $10,000 in handled projects
Experience in several domains
Clutch rating: 4.7
Ready to start: Within 1 week
Cogniteq has been in talks as potentially one of the best offshore software development companies since its launch in 2005. The company employs over 90 software engineers and helped enterprises and small businesses in the US, Europe, Asia, and Canada. This includes services like:
Web development
Mobile development
UI/UX design
Enterprise software development
Dedicated development center
Quality assurance
Cogniteq has extensive experience in AR software, VR software, IoT product development, video broadcasting, eLearning apps, and more. Thanks to its work, it has been recognized by Goodfirms as the best Lithuania software development company and is seen as one of the top IoT development companies by The Manifest and Clutch.
Foundation year: 2005
Location: Eastern Europe, US
Price: $30 – $49 per hour
Pros:
High experience with much-needed AR and VR software
Affordable services for complexity
Experience of over 10 years
Clutch rating: 4.8
Ready to start: Within 1 week
A3logics is a software and mobile development company with a committed talent pool and activity in the global IT scene. It delivers several services like:
IoT Development
Blockchain Development
Quality Assurance
VR Development
AR Development
Android App Development
IOS App Development
A3logics has been creating software for clients in eCommerce, Healthcare, IT consulting, Big data, and more.
Foundation year: 2003
Location: US, Asia
Price: $20 – $29 per hour
Pros:
Main offices in US
Highly affordable prices
Hundreds of available software engineers
Experience in countless industries
Clutch rating: 4.9
Ready to start: Within 2-3 weeks
The software developer has an experience of over 15 years and expanded from a tiny team to more than 150 workers and over 400 projects delivered. Light IT serviced customers in 27 countries, covering expertise in PHP frameworks, Deep Learning, Blockchain, Cloud Solutions, Big Data, IoT, VR, and AR.
One of the company's main focuses in every project is to go over the technical challenges and create something that is truly efficient for the client. Different unique features were designed per the clients' requests, and the same approach was offered to all new customers.
Foundation year: 2006
Location: Eastern Europe, US
Price: $50 – $99 per hour
Pros:
Main offices in US
Fast project delivery
Serviced clients in numerous countries
Clutch rating: 5
Ready to start: Within 1 week
Huboxt offers quality custom software development through both mobile and web applications. Their approach is always personalized, the management team is strong, and deadlines are always respected. Huboxt offers several services, like:
UI/UX Design
Mobile Development
Web Development
Product Development
Custom Software Development
Engineering
Database Architecture
DevOps
Cloud Technology
The company delivers programs created in Node.js, PHP, .NET Core, React Native, React, Flutter, and Angular.
Foundation year: 2019
Location: Eastern Europe, US
Price: $30 – $49 per hour
Pros:
Highly experienced in several programming languages
Very experienced project management team
Over 50 years of experience for the team that works on your projec
Clutch rating: 4.9
Ready to start: Within 1 week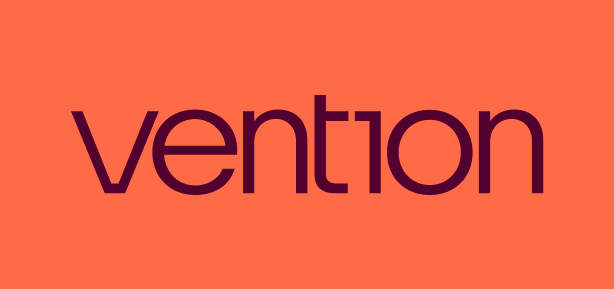 Vention appeared in 2002 and is now recognized as one of the world's best offshore software development companies. It helped over 500 startups, and 90% of them now use cutting-edge technology. The specialists employed have huge experience in mobile, cloud, web, DevOps, and even emerging technologies. There are over 3,000 developers who are ready to handle projects both small and large.
Vention is based in New York and has over twenty offices worldwide. It is actually associated with projects done for Microsoft, Google, AWS, and several other top worldwide companies.
Foundation year: 2002
Location: EU, US
Price: $50 – $99 per hour
Pros:
Based in the US
Over 1000 employees
Worked with several startups and small businesses
Fast project development
Clutch rating: 4.9
Ready to start: Within 1 week
Conclusions
Looking for the best offshore software development company can seem a daunting task. There are countless service providers you can get in touch with and, at the end of the day, the best one for one firm is not the same one for another.
Do you want to work with the best offshore software development services? We invite you to take a look at our portfolio and get in touch with us to get a free project estimation. We are confident we can deliver precisely what you need.
You are here
2 Discuss it with our expert
3 Get an estimation of a project
Thank you!
Your form was successfully submitted!