SumatoSoft Named Runner-Up in the Category IoT Contributor of the Year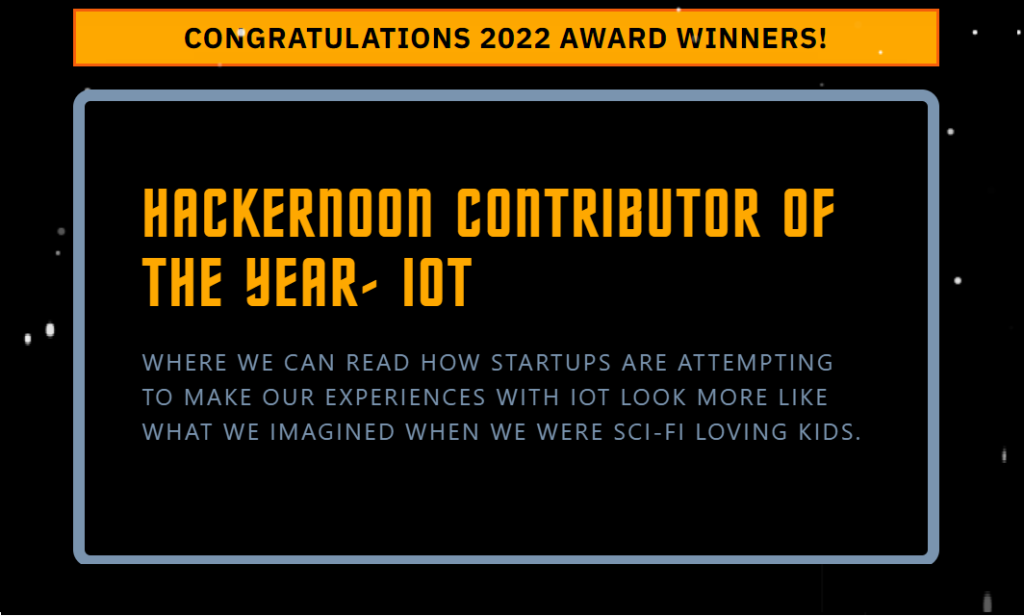 SumatoSoft, a leading software development company from Boston USA, has been named runner-up in the category "IoT Contributor of the Year" on hackernoon.com. The annual awards, voted on by users of the popular technology website, recognize the top companies and individuals in the industry.
SumatoSoft's IoT services include solutions for connected devices, smart home automation, and the industrial internet of things. The company also offers expertise in other cutting-edge technologies such as blockchain, machine learning, and AI.
SumatoSoft drilled down into this technology and published more than a dozen technical and marketing articles on IoT technologies.
SumatoSoft features several IoT-based projects in its portfolio that were undertaken in industrial and fitness industries:
"Being named runner-up in this category is a testament to the hard work and dedication of our team," said Yury Shamrei, CEO of SumatoSoft. "We are constantly pushing ourselves to deliver the most innovative solutions for our clients, and we will continue to do so in the future."
The hackernoon.com awards are widely recognized as a benchmark for excellence in the technology industry. SumatoSoft is honored to be included among the top companies and individuals in the IoT field.
About SumatoSoft
SumatoSoft has been building IoT solutions since 2012, delivering custom enterprise software and developing MVPs to startups gain a competitive advantage and improve their efficiency, effectiveness, and profit through business digitalization.
Every solution SumatoSoft builds comes with excellent security and scalability for future changes in terms of new features, fleet expansion, new users, and increased workload.
SumatoSoft IoT services include:
All-around IoT Applications
Connectivity Management
Device Management
Data Visualization
IoT Data Analytics
IoT Consulting
The SumatoSoft team has built 150 custom software solutions for 27 countries for 11 industries. After more than 10 years on the market, the company became a reliable technical partner to its clients, demonstrating a 98% client satisfaction rate with the quality of services they provide.
You are here
2 Discuss it with our expert
3 Get an estimation of a project
Thank you!
Your form was successfully submitted!