Sumatosoft is Recognized as a Top E-commerce Development Company in the USA by Selected Firms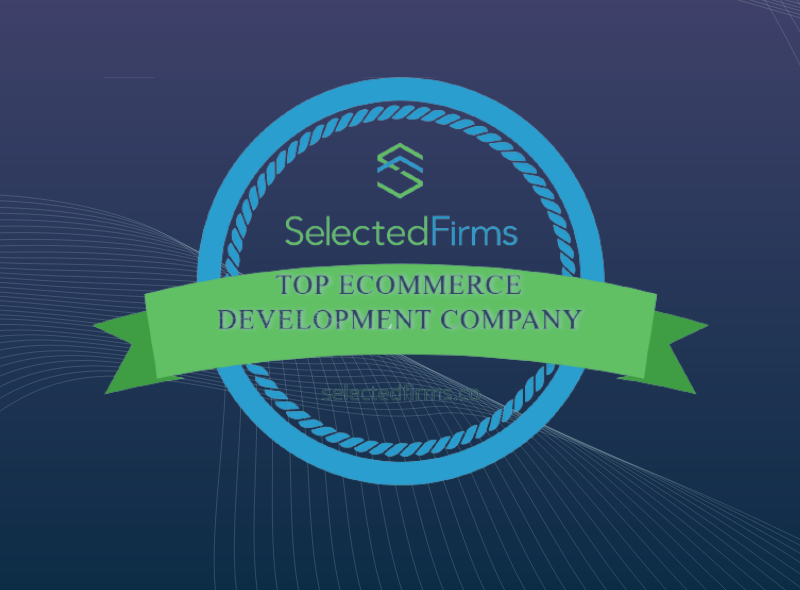 We are a product engineering company with a team of skilled eCommerce professionals – we are Sumatosoft. We are equipped with a holistic approach and deep expertise in IoT, MVP, and SaaS development. Responsibility with focus on quality is our core value.
We recently have been recognized by Selected Firms as one of the top USA-based eCommerce developers for consistently delivering scalable and reliable eCommerce solutions to our clients. Selected Firms is a reputed B2B research and ranking platform that helps businesses choose the right IT service providers by comparing and contrasting companies across a number of service sectors. We have been assessed on our quality of work, customer service, industry experience, client feedback, and project management.
Why Selected Firms chose Sumatosoft?
Since 2012, Sumatosoft has been serving with its supreme quality eCommerce development services at a competitive price and made its presence known in this vast field. Our team excels in delivering complex projects and ensures a fast and smooth integration of new solutions into the already existing or new ecosystem adhering to the quality standards. Our eCommerce developers have vast experience in Spree Commerce and Shopify frameworks. Besides eCommerce web development, our skilled professionals also have proven their proficiency in the field of Web development, Prototyping, MVP development, Business Analysis, UX/UI Design, Mobile App development, QA and Testing. We have developed and supported medium-sized to highly-loaded web & mobile app projects across varied industry verticals like Automotive, Advertising, Fintech, Logistics & transportation, Retail, Legal and others.
Getting noticed and featured among the best ones in the eCommerce development industry motivates us to go above and beyond our limitations. But we wouldn't have reached this far without help from our clients and team members. And we are very grateful for that.
You are here
2 Discuss it with our expert
3 Get an estimation of a project
Thank you!
Your form was successfully submitted!