Custom
mobile

app development

Our experienced in-house teams are dedicated to developing mobile apps which foster your business. All our work results from continuous research, unceasing creativity, and scrupulous execution.

elaborated mobile app development strategy

user-friendly approach

iOS and Android app development

quality guarantee
Mobile
applications

we develop

With a strong focus on transparent cooperation and collaboration, our mobile app developers deliver bug-free iOS, Android, or cross-platform applications.  
iOS applications
We reached high proficiency in custom mobile app development services with Swift language for all types of gadgets: iOS, iPad, macOS, tvOS, and watchOS. 
Android applications
We provide predictable delivery of high-end Android apps with the most reliable and stable technology for android applications – Kotlin.
Cross-platform applications
If you target both iOS and Android, we can share 10 years of expertise of delivering  cross-platform applications for both mobile platforms.
Our custom mobile app development
services
Thanks to deep involvement in your business goals and challenges, we can find the most optimal solution for your business from the time, cost, and quality perspective. 
Native mobile app development
Native mobile development implies superior user experience and the best performance. We offer high-quality native mobile app development for iOS and Android platform for a reasonable price.
Hybrid mobile app development
Thanks to the latest frameworks, we can develop hybrid applications that blend native and web apps and work well both on the web and mobile.
Progressive web app development
Make a step further than your competitor with our custom mobile app development services and get a competitive advantage by building a progressive web application, the most modern type of application on the market.
Wearable and embedded software development
We apply the best IT technologies to create applications for the smallest devices and platforms on the market, like smart things, watches, and embedded systems.
The system has produced a significant competitive advantage in the industry thanks to SumatoSoft's well-thought opinions.
They shouldered the burden of constantly updating a project management tool with a high level of detail and were committed to producing the best possible solution.
Nectarin LLC aimed to develop a complex Ruby on Rails-based platform, which would be closely integrated with such systems as Google AdWords, Yandex Direct and Google Analytics.
I was impressed by SumatoSoft's prices, especially for the project I wanted to do and in comparison to the quotes I received from a lot of other companies.
Also, their communication skills were great; it never felt like a long-distance project. It felt like SumatoSoft was working next door because their project manager was always keeping me updated. Initially.
We tried another company that one of our partners had used but they didn't work out. I feel that SumatoSoft does a better investigation of what we're asking for. They tell us how they plan to do a task and ask if that works for us. We chose them because their method worked with us.
SumatoSoft is great in every regard including costs, professionalism, transparency, and willingness to guide. I think they were great advisors early on when we weren't ready with a fully fleshed idea that could go to market.
They know the business and startup scene as well globally.
SumatoSoft is the firm to work with if you want to keep up to high standards. The professional workflows they stick to result in exceptional quality.
Important, they help you think with the business logic of your application and they don't blindly follow what you are saying. Which is super important. Overall, great skills, good communication, and happy with the results so far.
Together with the team, we have turned the MVP version of the service into a modern full-featured platform for online marketers. We are very satisfied with the work the SumatoSoft team has performed, and we would like to highlight the high level of technical expertise, coherence and efficiency of communication and flexibility in work.
We can say with confidence that SumatoSoft has realized all our ideas into practice.
We are absolutely convinced that cooperation between companies is only successful when based on effective teamwork (and Captain Obvious is on our side!). But the teams may vary on the degree of their cohesion.
They are very sharp and have a high-quality team. I expect quality from people, and they have the kind of team I can work with. They were upfront about everything that needed to be done.
I appreciated that the cost of the project turned out to be smaller than what we expected because they made some very good suggestions. They are very pleasant to work with.
The Rivalfox had the pleasure to work with SumatoSoft in building out core portions of our product, and the results really couldn't have been better.
SumatoSoft provided us with engineering expertise, enthusiasm and great people that were focused on creating quality features quickly.
We'd like to thank SumatoSoft for the exceptional technical services provided for our business. It should be noted that we started our project's development with another team, but the communication and the development process in general were not transparent and on schedule. It resulted in a low-quality final product.
SumatoSoft succeeded in building a more manageable solution that is much easier to maintain.
When looking for a strategic IT-partner for the development of a corporate ERP solution, we chose SumatoSoft. The company proved itself a reliable provider of IT services.
Thanks to SumatoSoft can-do attitude, amazing work ethic and willingness to tackle client's problems as their own, they've become an integral part of our team. We've been truly impressed with their professionalism and performance and continue to work with a team on developing new applications.
We are completely satisfied with the results of our cooperation and will be happy to recommend SumatoSoft as a reliable and competent partner for development of web-based solutions
Custom mobile app development services for
industries
We build only industry-relevant mobile app solutions that increase business effectiveness and efficiency.
FinTech
We build simple and complex banking apps, mobile front-ends, high-performance back-ends with payment system integration, accounting and reporting tools.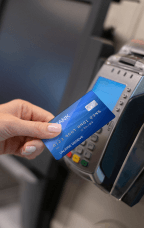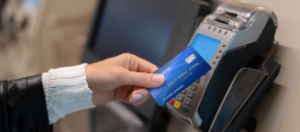 Healthcare
We provide next-generation medical software for healthcare organizations and robust embedded software for medical device manufacturers.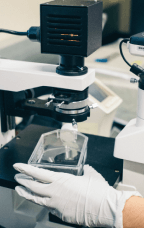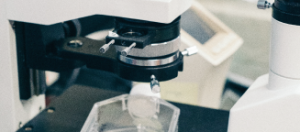 Our mobile app development
process
Full-cycle custom mobile app development services in alignment with your budget, timeline, business requirements, and desired quality.
Planning
Thorough analysis of mobile application requirements helps to understand project objectives and plan its implementation.
Prototyping
Development of early prototypes or a minimal viable product (MVP) helps to test the application concept and groom the backlog.
Design
At this stage, the app concept is elaborated, the application architecture is designed, and the requirements are specified in detail.
Development
The application is developed in iterations so that the stakeholders' feedback is frequently collected and the team adapts to change.
QA & Testing
Functional, non-functional, integration, and regression testing services are available to ensure the release of bug-free apps.
Support
Up-to-the-minute assistance in fixing and solving all kinds of emerging issues.
10 years

of successfully providing custom mobile app development services

150

developed projects for 11 industries
Well-established

processes across all departments
We deliver aesthetic mobile app design

with a team of professional designers
Bugfree software

at a reasonable cost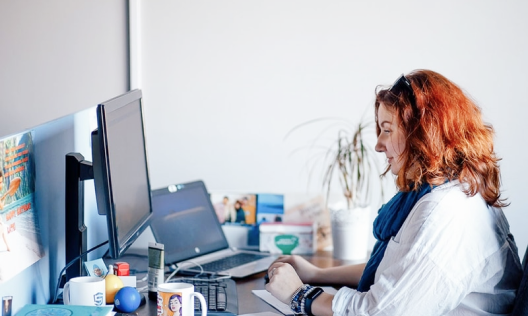 You are here
2 Discuss it with our expert
3 Get an estimation of a project
Sales Leads Researcher
Sales Development Representative
Business Analyst
Linkbuilding Specialist
Node.js Developer
Sales Executive Manager
React.js Developer
Ruby on Rails Developer
Full-Stack (Node.js+React.js) Developer
Thank you!
Your form was successfully submitted!
Frequently asked questions
What is mobile application development?
Custom mobile app development is a set of activities aiming to make and release software for smartphones and tablet computers. The result of Custom App Design & Mobile Application Development Services is a mobile application that can be launched on app stores (Google Play and App Store).
How much does mobile app development cost?
The final cost of custom mobile app development services depends on 5 key factors: target platform and devices, feature scope, UX/UI, team size, and location. The average price range for a full-fledged application will be between $100.000 and $300.000, while MVP development (the initial version of a mobile app) will require $10.000 – $50.000.
What is cross-platform mobile app development?
Cross-platform custom mobile apps development is the practice of creating an application that targets both iOS and Android platform. With native mobile development, in contrast, a business needs to develop a separate application for every mobile platform. Cross-platform app development services also sometimes include the third platform: the web.
How to choose a mobile app development platform?
It depends on several factors, where the key one is the most popular operating system among your target audience. You should focus on building the application for the platform that is most used by your users.
What is the difference between cross-platform app development and hybrid mobile app development?
The main difference is the platforms your application targets. A hybrid mobile application is a web application that adapts to a mobile display. In contrast, a cross-platform application is a mobile application that imitates native applications for iOS and Android but doesn't adapt to the web. To understand which choice is better, we would recommend referring to a custom mobile app development company.