Spree Commerce vs. Shopify: Pros and Cons Comparison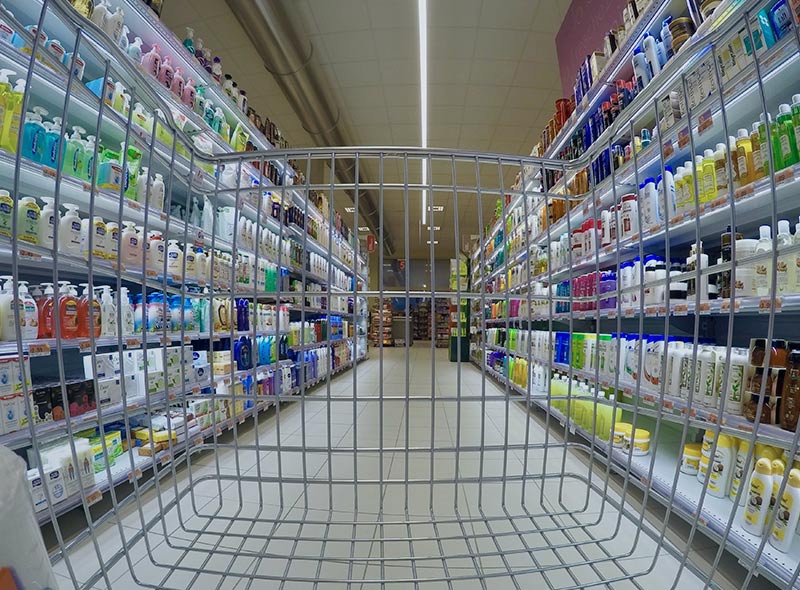 The main difference between those two is the core definition of their nature. Spree is an e-commerce platform, whereas Shopify is an eCommerce solution. In other words, your Shopify store is created, hosted, and managed by the solution itself. Instead, with Spree Commerce, you're the sole owner and manager of your eCommerce store. Do you feel the difference? Read on to find out more.
Spree is open-source and free. This means that the benefits of using such type of software are practically limitless. This modular platform allows you to add, configure or replace any functionality you need, so it's possible to build the store exactly the way you want. On the other hand, it's not a simple task – a certain technical knowledge is required to use Spree. For instance, the system must be installed and hosted manually. This way, most businesses using Spree either employ a dedicated IT team to handle the storefront or lookup for a company that specializes in Spree to implement and maintain it for them. However, this is the only serious obstacle as once your store is live, the backend (where you'll spend most of your time dealing with orders and inventory) is one of the most functional and properly designed on the market. And this advantage is huge, especially in the long term.
It's a completely different story for Shopify. If your business simply wants to start selling products online, Shopify may be a perfect match. That is why Shopify is more popular now – people want to have a quick start. The implementation of basic customizations requires any coding skills or knowledge of the platform itself. Simply put – you can launch your online store within an hour. The platform has a convenient dashboard area so you can customize the look of your store. Managing products is also clear, with fields for titles, descriptions, prices, and more. This way, if you are an absolute beginner in web design and you look for the fastest way to set up an online store, give Shopify a try. However, customizations beyond standard ones (like changing a theme) may give you some terrible headaches. For example, integrating with a shipping carrier that Shopify does not support may be a very tough thing to do. Moreover, some specific features (and crucial) to your business may simply not be possible to implement.
The statistics below represent the current position (February 2019) for both options:

Overview
SpreeCommerce
Created in 2007 by Sean Schofield (he's a programmer, yeah), the platform has been brought to perfection by a global community of coders, making it one of the most reliable of its kind. Spree Commerce was built for Ruby on Rails and is available via Github. It consists of several gems, which are maintained in a single repository. The gems are designed in a way to work together and provide a fully functional e-commerce platform. A number of major companies have used Spree to create their online shopping presence: Chipotle Mexican Grill, Bonobos, Fortnum and Mason among others.
Here's how Mike Faber (a well-known Spree evangelist) describes the platform: "There aren't just one or two flavors of Spree – it's a much more complex ecosystem. But one thing is sure – thousands of stores and developers rely on a lean, flexible, extendible Spree open-source project to go on."
Advantages:
Easily customizable construction allows users to create the ideal store for their business.
Light, fast, and flexible with a powerful backend admin module.
A comprehensive support package plus the Ruby on Rails community offers solid and reliable support.
Spree officially maintains many extensions to provide additional functionality that isn't available out of the box.
Fast and easy integrations with third-party solutions.
Drawbacks:
Coding skills or technical assistance are needed.
Currently, only a handful of themes are available.
In some cases, some "common" functionality may require custom development.
Support
This platform doesn't provide any support in a traditional sense, but still, you can find a forum and tons of useful documentation on the web. Plus, there's a Ruby on Rails community that maintains Spree, making it stable, multifunctional, and free.
Pricing
Again, Spree is free to download. However, users pay monthly fees for several features, hosting, security, and a merchant account among others.
Shopify
Founded in 2006 by Tobias Lütke (CEO of the Year in Canada), Scott Lake and Daniel Weinand, it was initially a piece of software based on earlier software written for their online snowboard store. Shopify employs its own programming language – Liquid (which is a Ruby-based template language used in conjunction with HTML and CSS). The company reports that it has more than 377,500 merchants using the platform, with a total gross merchandise volume exceeding $15 billion. Some of their most notable customers include General Electric, Amnesty International, Tesla Motors, and more.
"We interviewed a bunch of architects, looking for someone both open to our ideas and a close working relationship but committed to modern and green design that was warm and family-oriented," says Fiona McKean, Tobias Lütke's wife witnessing the company's beginnings and vision.
Advantages:
A nicely designed and professional storefront
A massive library of apps (over 1500 units) in their marketplace.
The simplest to use admin panel.
Drawbacks:
Shopify charges a transaction fee for every sale (which you can lower if you use Shopify Payment).
It is a paid product in general.
Less flexibility and power because you don't have access to the underlying code to make changes.
Shopify themes don't contain microdata (a feature that optimally structures data for search engines)
Support
Email, open chat, telephone, and help center are at your disposal. Alternatively, you can use Shopify Online – an online database covering most of the common questions.
Pricing
Lite: $9 / month
Basic: $29 / month
Standard: $79 / month
Advanced: $299 / month
Conclusion
One can't simply define a one-size-fits-all e-commerce system for any business. There are always tradeoffs between cost, flexibility, simplicity, and customization to consider. This way, in order to decide, which platform is better for you, you have to make a detailed list of pros and cons for each platform you may want to use. Secondly, keep in mind both your technical skills and capabilities. In a nutshell, if you intend to build an online store or a B2C or B2B marketplace, and you are prepared to invest some money and resources into customizations, Spree is the right choice – especially if you're in eCommerce for the long run. If costs are your primary concern and you don't want to penetrate into technical details, give Shopify a shot.
To sum up:
Choose Spree Commerce if:
You want to rapidly upgrade your online store (thanks to the Ruby on Rails framework).
You want to avoid paying additional fees.
You want to customize your store in various ways.
You like the fact it's easier to optimize your shop's performance (website loading speed for users and Google bots)
Choose Shopify if:
You want to sign up and have an eCommerce store launched in a quick manner.
You don't want to learn any technical details of your eCommerce platform.
You're in a dropshipping business with Amazon, Shipwire, or Rakuten. Shopify comes with dedicated solutions for these platforms.
P.S. Considering launching your eCommerce venture? Contact us and find out how we can help you to make this journey enjoyable and fun.
‍
You are here
2 Discuss it with our expert
3 Get an estimation of a project
Thank you!
Your form was successfully submitted!