Beroon: online
auto catalog design

and development

Beroon – search for used-car has never been so easy.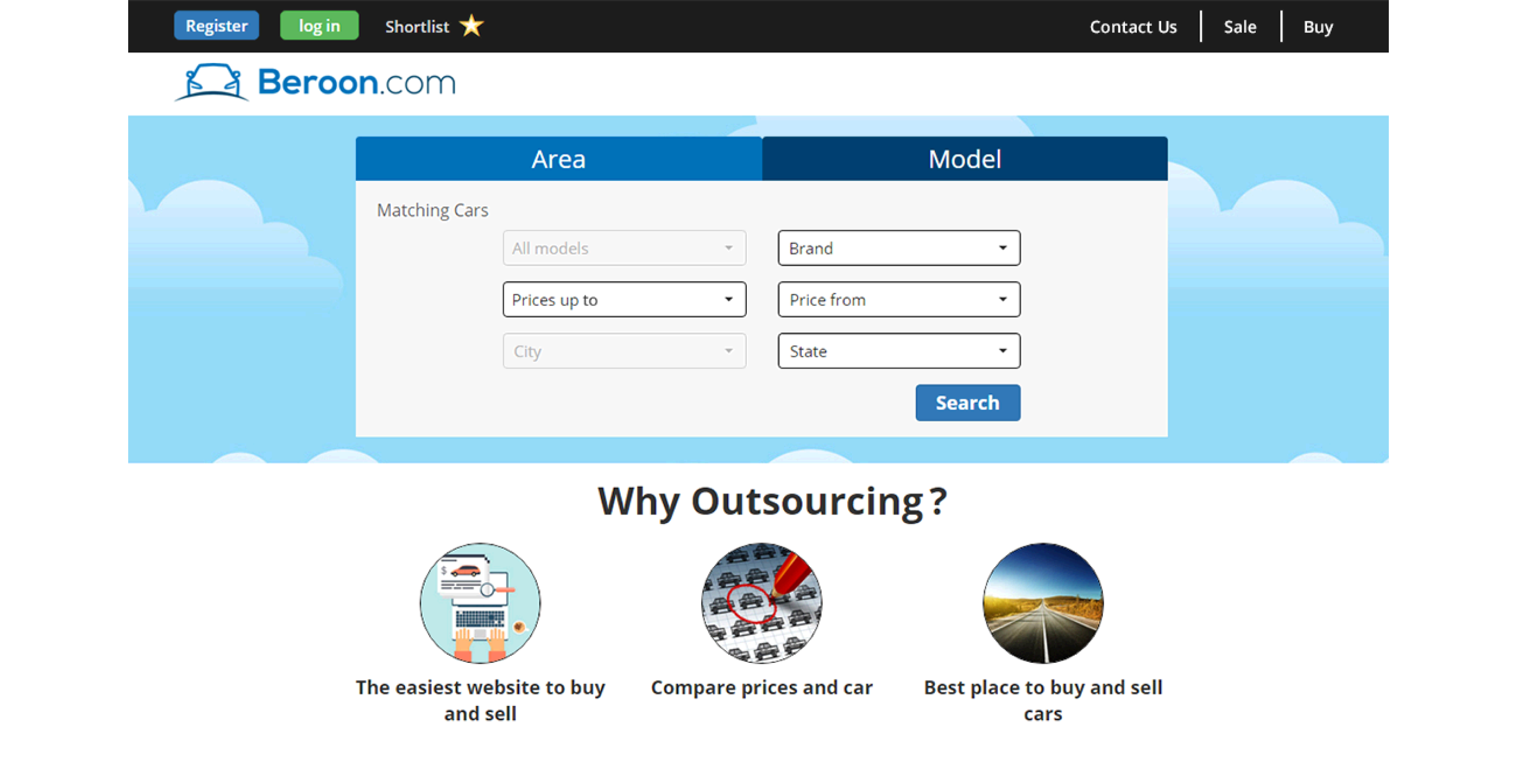 Business
сhallenge
The main aim was to plan, design and develop a web service to provide users with the up-to-date information about cars available for sale. The application should have simple, attractive and responsive design.
The main project challenges were: 
to ensure a very high speed of loading pages in a weak connection;
to follow right-to-left writing logic.
Our
solution
We built a web service, which divides all functionality among the following types of users: guests, registered users, and admin. We developed a Ruby on Rails-based service following the best practices for building lightweight pages. The application runs in the auto scale mode, which traces the load on the resource automatically.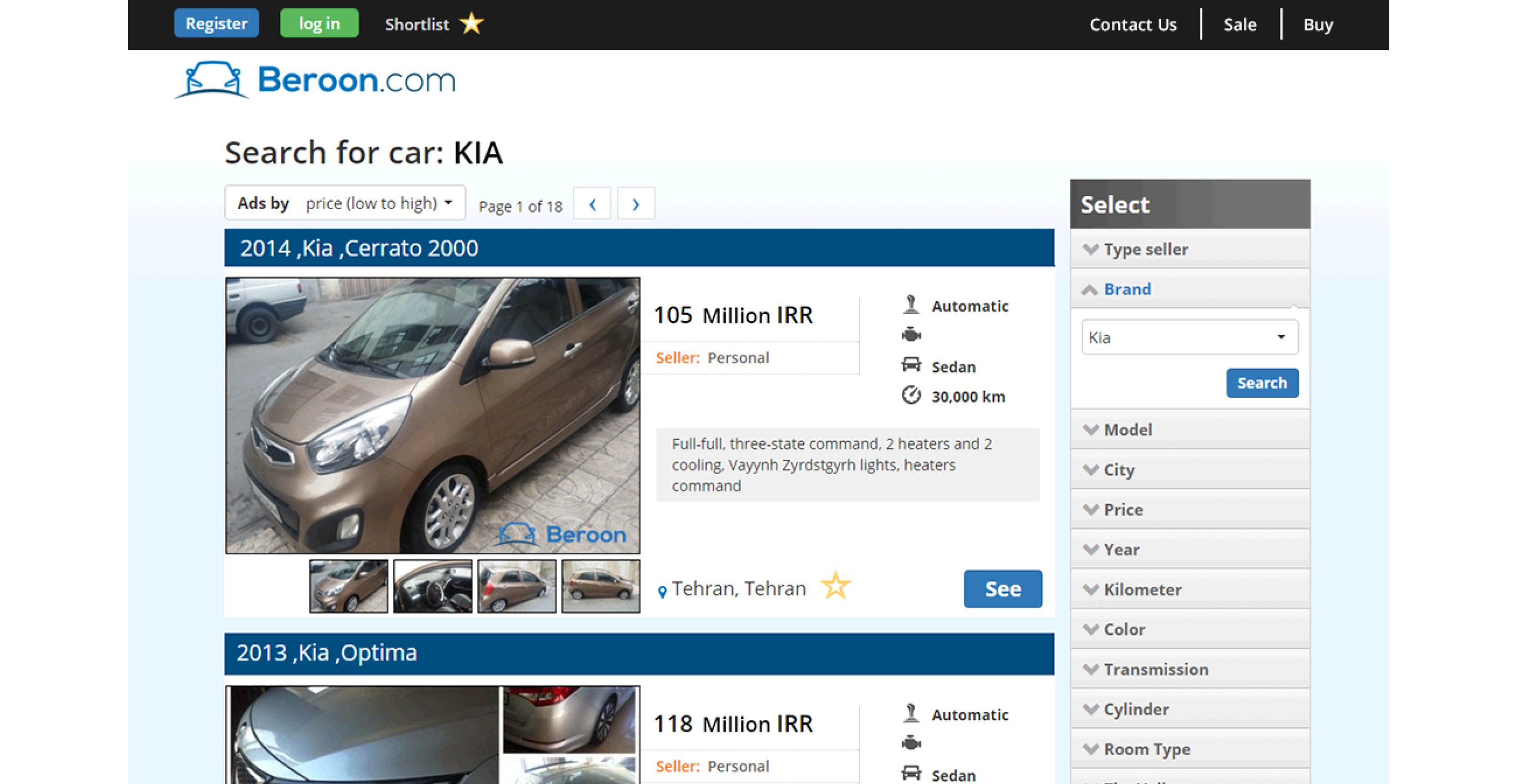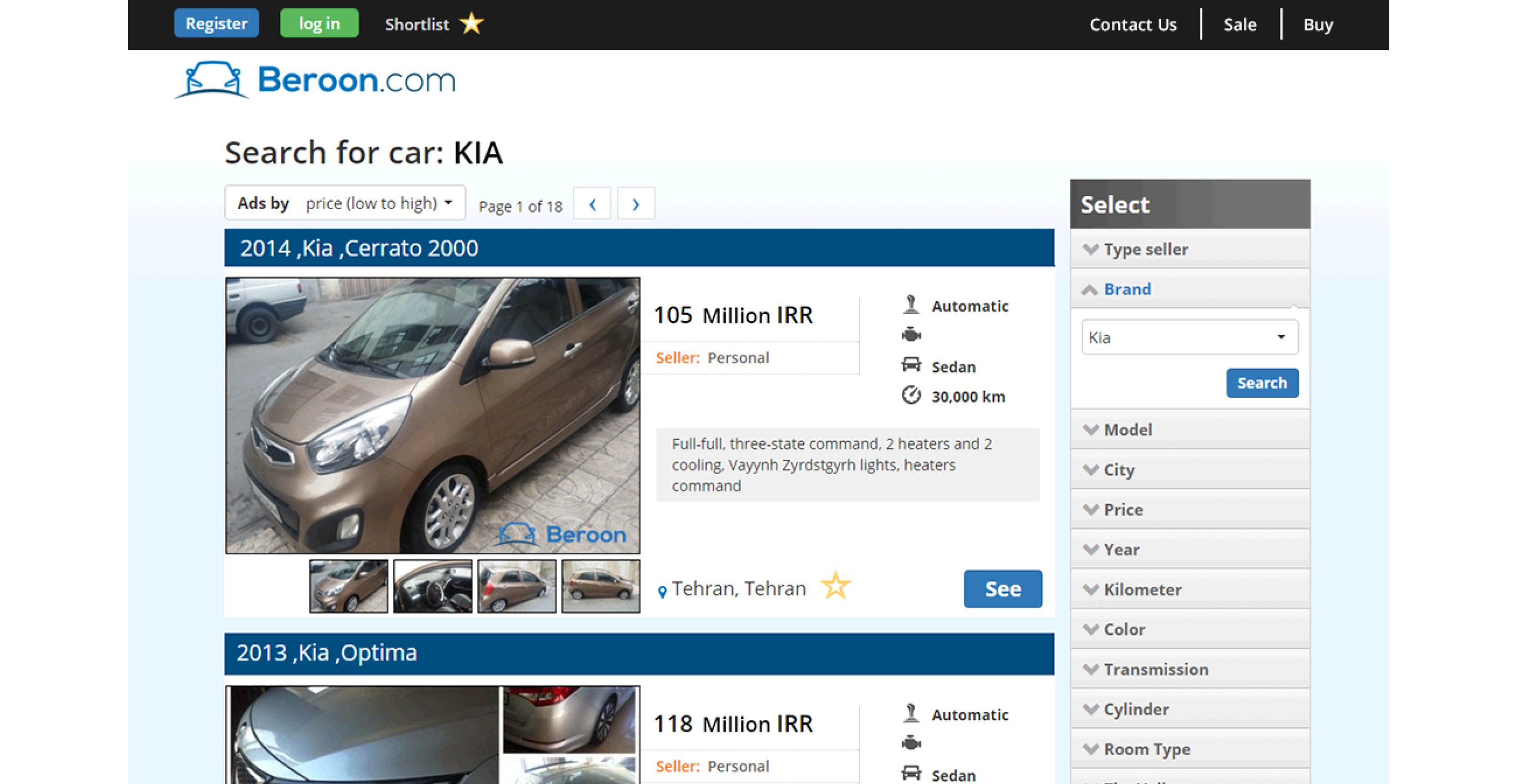 Results
Design is very simple and adapted to the low speed connection in the region. The Bootstrap framework is used for the implementation of adaptive and responsive layout, as well as of some libraries for easy viewing and paging pictures for mobile phones.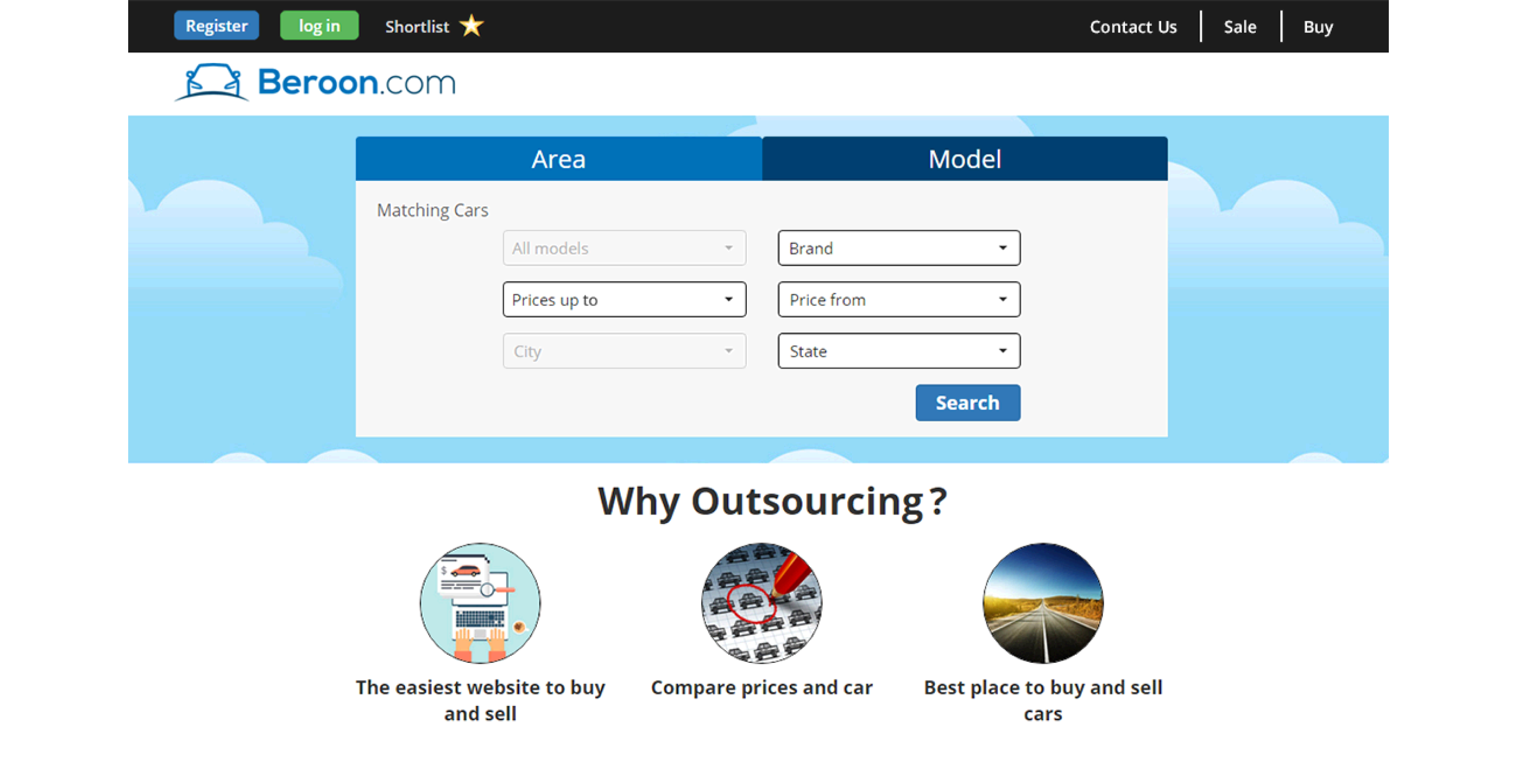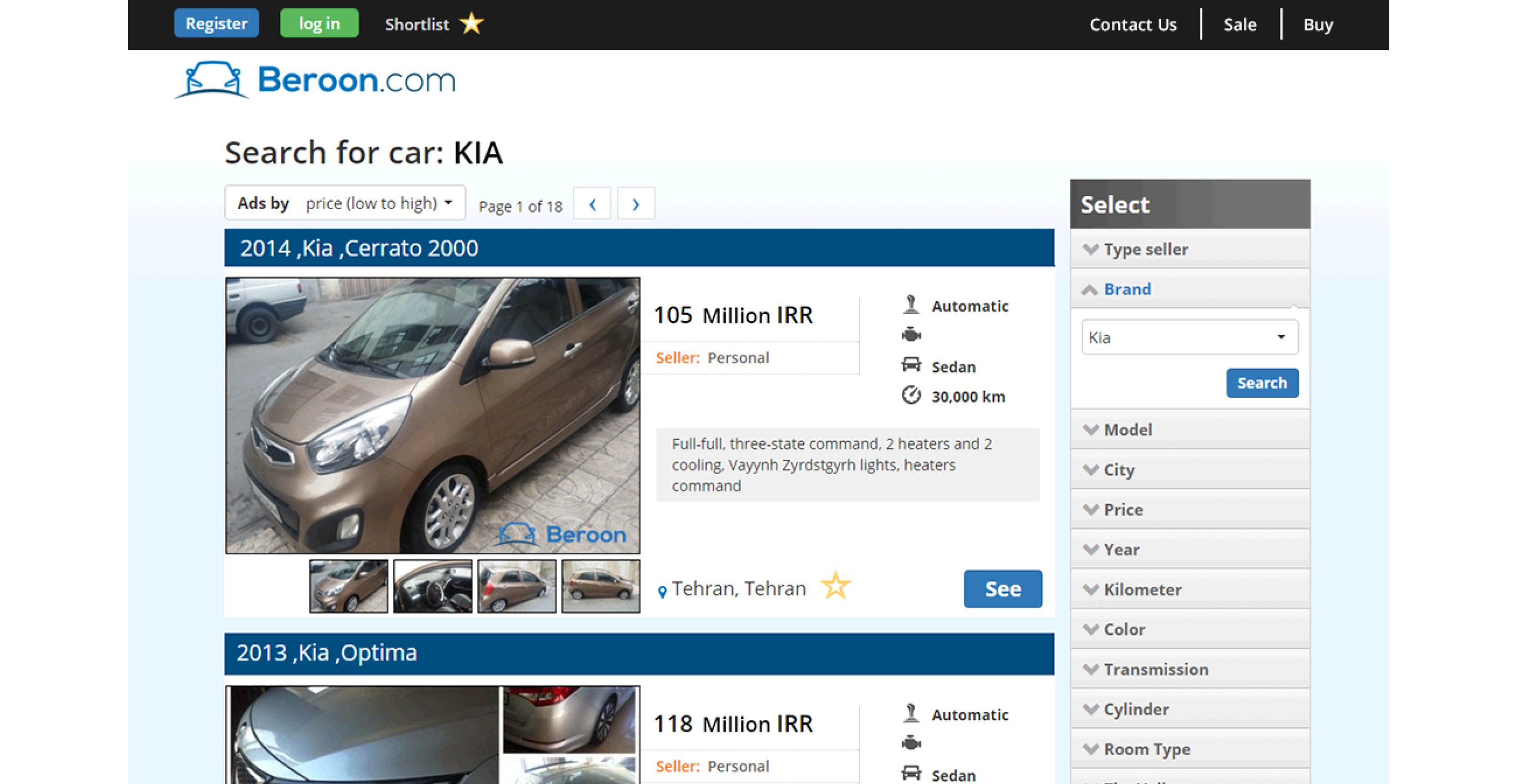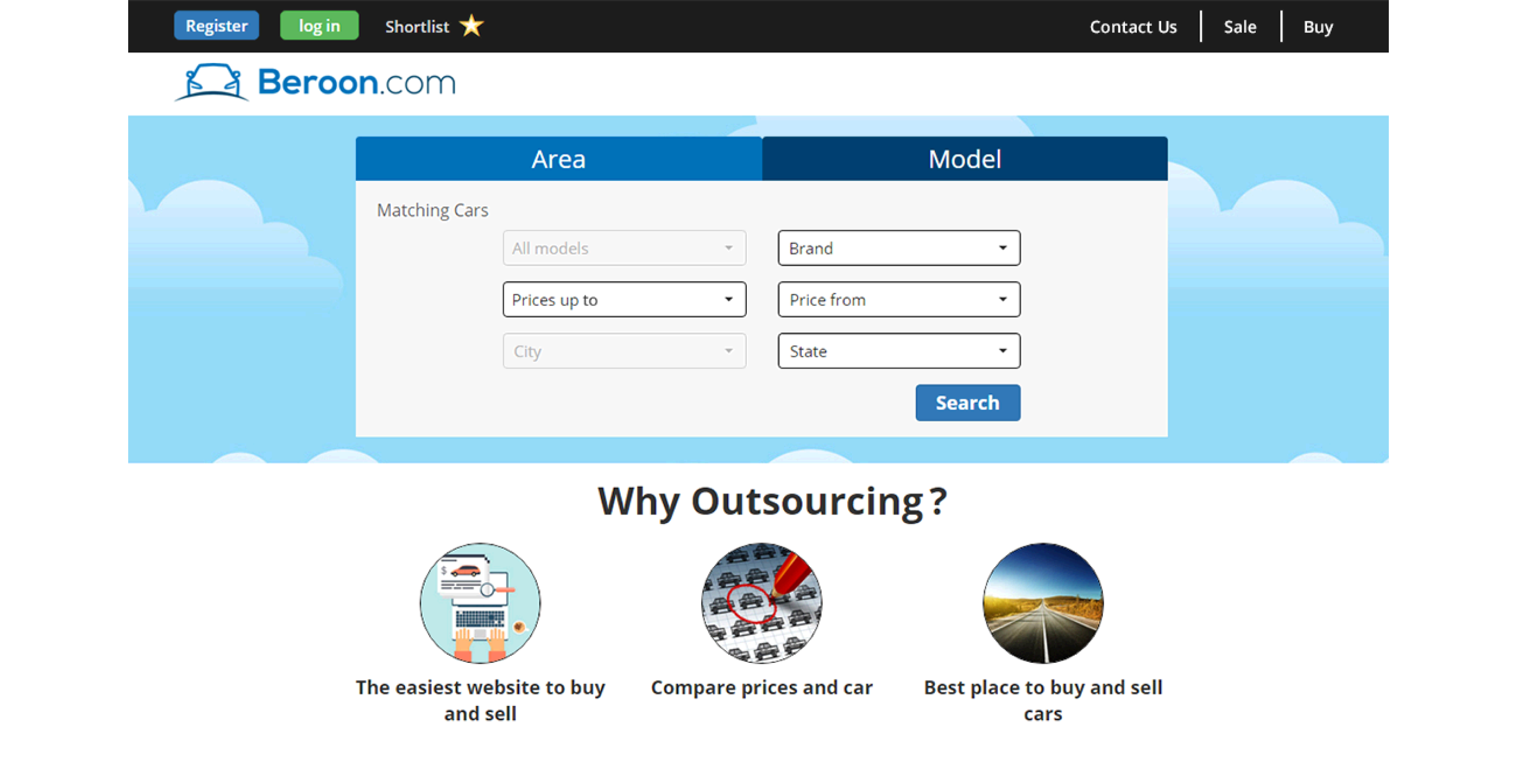 Have an app idea?
Let's start with a
free quote

!