Blog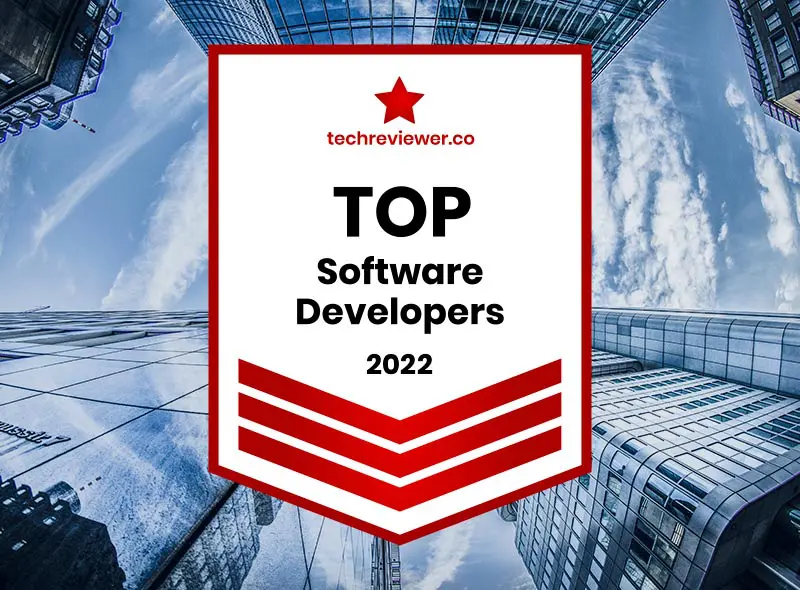 We are proud that our company has been recognized by Techreviewer.co as one of the top software development company in 2022 — it is an honor that fuels our fire and drives us to be more creative and innovative in all our projects. Continuous improvement is the mechanism that drives SumatoSoft top-notch work!
To make an assessment, TechReviewer collected information about our services and client reviews. Their research placed us in the list of Top Software Development Companies out of over 500 competitors.
The ranking of software firms was performance-based and intended to showcase the best web companies that proved their value in the market by creating custom software and delivering turn-key projects to small and medium-sized enterprises and startups.
We develop custom software products tailored to the specific business needs of our clients and support them throughout the whole way: from an idea to its implementation.
Our solid background, flexibility, and full transparency enabled us to become a trusted technological partner for our clients and receive such an honored mark. SumatoSoft is synonymous with top quality and high-end products & services.
About TechReviewer.co
TechReviewer is a trusted analytical hub that carries out studies and compiles lists of top development, design, and marketing companies. Specializing in B2B tech companies, Techreviewer's mission is to help businesses make informed decisions and find optimal vendors that meet the high requirements for providing quality services.
‍