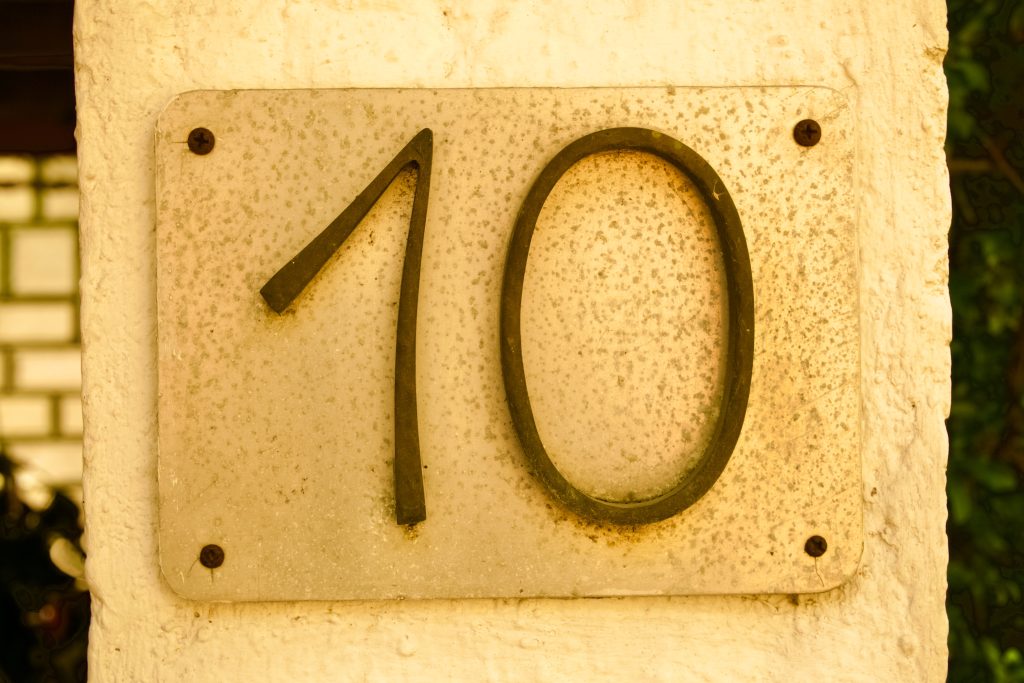 Many businesses have a lot of moving parts, especially companies that use SaaS solutions due to their cloud-based structure. Enterprise Resource Planning (ERP) solutions can help to organize the whole workflow and eliminate some challenges companies face. We see that businesses understand it; according to an international survey, almost 64% of companies use SaaS ERP solutions to run their businesses.
These SaaS ERP solutions often streamline important business functions such as HR, accounting, IT, orders, and customer record management. You do not need to invest in additional servers; SaaS ERP entirely runs on the cloud. If you have decided to invest in a SaaS ERP solution, it will provide you with a user-friendly interface and an option for customizable functions with automated upgrades. SAP, Oracle, and Microsoft are the most prominent SaaS ERP solutions for companies. For example, Scholarly Help is an academic writing services company that uses SaaS ERP solutions to run its business effectively.
Best SaaS ERP Solutions
If your company has planned to invest in a SaaS ERP solution, this article will provide the best ERP options with its core features.
SAP provides the best ERP solution; often, SAP is ignored by companies, but they provide the best services. They provide a solution in various departments of the companies. SAP has capabilities to manage project management, billing, integrated financial management, revenue recognition, Sales service, Human Resources, and Project management. SAP Business ByDesign provides a solution for small to medium businesses and can be managed through the cloud.
Pros
Use to track the flow of business
The best speed with real-time data and reporting
Integration of dashboard, module, and analytics are the best features
Use to prepare invoices and billing
Managing people
Managing Projects in detail
Cons
Consultants of ByDesign are in very high demand
Lack of productized integration into the SAP portfolio rather than other ERP services
Often it crashed
Customization can be better than atomization
SAP Business ByDesign provides the best speed for real-time data and reporting. It is a good ERP solution to manage people and workflow. Integration of dashboard and analytics are considered the best feature of this Business ByDesign. But it also has some drawbacks, such as the consultant of ByDesign demanded high prices, and sometimes it crashed while using some heavy files.
Oracle specifically targets SaaS providers and software companies. They also provide the best solution for marketing, human resources, IT, finance, and other professional services. Their services are not limited to small to medium firms but have a huge structure and provide ERP solutions to large corporations.
They provide one to seven-year contracts, and their prices are also tangible, according to the size of an organization. Further, they also provide a choice of features, including project management and procurement, besides reporting and analytics that may be helpful for the future planning of the business. It allows managing your business worldwide. During the current fiscal year, Oracle Corporation's research and development spending slightly increase and climbing to 7.2 billion dollars.
Pros
NetSuite established visibility for your business
Customized setting according to the requirement of the business
Flexible pricing according to the budget and needs of the business
Best way to centralize core business
Strong business intelligence
People and workflow management
Cons
Internal control is not tight enough, so universal reports can get disorganized
No free version
No free trial
Less accessibility for SMEs, better for large companies
Only 10 hours for online customer support
Oracle NetSuite has some strong advantages over other ERP solutions. It has strong business intelligence that manages the people and workflow within the company. Further, customized settings and flexible engagement models are also the best features of this ERP solution. But they have no free version or free trial, so it would be difficult for newly started companies to adopt this ERP solution.
SYSPRO was established in 1978; they have provided their services for four decades. They created their name in the area of manufacturing and distribution. Their core values are to enhance streamlined processes, business control costs, and improve productivity.
SYSPRO ERP solutions are not limited to supply chain management and inventory, but it works in various fields such as payment management, billing, quote, auditing forecasting, and fraud detection. Harnesses bots of SYSPRO also deduct if you are doing a repetitive task. So it strengthens the human focus as well.
Pros
Best ERP to enhance traceability.
SYSPRO Point of Scale improved the system management.
Increase the security of your business
Low and flexible prices
Provide rapid access to review real-time information
User-friendly interface and easy to use
Cons
No free trial
It took time to retrieve the information
Default systems are limited due to a lack of information
Patching is the biggest challenge
Customer support is not good enough
SYSPRO provides the best SaaS ERP solutions that enhance traceability and improve the system management of your business. Increasing the security of a company's data is considered the key feature of SYSPRO. It has a user-friendly interface so workers can use it easily. However, they did not provide the free trial version. And for customer support services is also not good enough.
It is a well-suited ERP solution for companies and software providers. It also has specific capabilities such as an IT help desk, revenue recognition, supply chain management, inventory management, billing, and multiple company tasks.
Sage Intact has the ability to eliminate risky financial data entry errors. And it is the key feature of Sage Intacct; this elimination of errors leads to accurate revenue projection that is based on margin accounting and realistic cost. Further, its strict compliance with regulatory status is also beneficial. Further, it is available for all operating systems, including Android to iOS and desktop systems.
Pros
Provides scalability
Increased the security
Greater data integrity with less human error
Minimize the IT costs
Able to manage multi-location, multi-currency, and multi-entity transactions
24-hour access to real-time data
Cons
Not fit for all types of business
Lack of operational functionality
A totally unique and unfamiliar process resulted from this ERP solution
Invoices need more improvement
Not easy to change the implemented configuration, which leads to less flexibility
Scalability and security are the key features that Saga Intacct provides to company. It provides some special features offering greater data integrity with few human errors. It also helps minimize IT costs and provides 24/7 access to real-time data information. This integrated system also provides GAAP complaints and AICPA endorses. It is the best solution to move data and business to the cloud. However, these ERP solutions are not fitted for all types of businesses.
This ERP solution is only used by large companies and corporations. It has a flexible ERP system that allows users to use various solutions in a single cloud system. It provides a unique working environment with various company departments, including Human Resources, Financial Management, Marketing & Sales, Operations, and other services departments. It also provides a unique experience to the user with a user-friendly interface and easily accessible features.

Pros
All apps in one place
Various ERP solutions in a single cloud system
Enhance compliance and security
The unified and simple style of work
Effective productivity
Predictive Analytics provides real-time insights
Cons
Provide little data storage
The mobile app is not fully functional
Users need the training to speed up the functions
Customization features are more costly
Microsoft Dynamic 365 provides a virtually endless range of integration competencies with complete features that may be essential for companies. Its working model is simple and unified and has built-in predictive analytics that provides real-time insight. By using these ERP solutions, all businesses can work together fully integrated. It also has some drawbacks, such as its mobile apps not being fully functional. Its customization features are costs that are not bearable for newly started companies.
This cloud service is designated for companies to provide the best solutions to manage the company's end-to-end operations. It is also known as Cloud Enterprise Resource Planning solutions, which provide the cloud solution for various departments, such as the finance department providing Oracle Financial Cloud.
Oracle Project Management Cloud, Oracle Supply Chain Management Cloud, Oracle Enterprise Performance Management Cloud, Oracle Risk Management Cloud, and Customer Relationship Management Cloud are certain solutions for each department.
Pros
All services are centralized on a single platform
Leading cloud services worldwide
Automats the entire business
A comprehensive accounting engine that offers multiple financial reporting needs
Flexibility and balancing control is the best strength of Oracle Cloud ERP
Provide agility and resilience to the business
Cons
Documentation should be improved
The support team is not equipped with the latest tools
Limited customization rather than other SaaS ERP solutions
High cost of installation and yearly plans
Limited product suites
Oracle is a leading cloud services provider, and many small to mid-sized and large companies use their services. All services of Oracle are centralized on a single platform. And it turns the entire business on automation. However, its documentation should be improved while they offer limited customization rather than other SaaS ERP solutions. If you want to move your business with Oracle ERP cloud, use at least a five-year plan, it will be less costly rather than other two to three years plan
It is also a cloud-based ERP solutions provider with a virtual computing module. If a company utilizes its services in a beneficial manner, it can be a gateway to propping your business for success. It also provides unlimited ERP solutions in invoicing, purchase, sales modules, payment functions, CRM, HR, e-commerce, recruitment, and various projects. You just need to pay what you are getting for their services.
Pros
Customizable architecture
Integrated services
Easy and approachable customer supports
No fixed prices: users can pay what they need
Cons
The initial phase of business: lack of IT support
Complex setup structure
Limited to small or mid-sized projects
This virtual SaaS ERP cloud computing is compatible with easy and approachable customer support with customizing architecture. Its flexible prices are also beneficial for small SaaS businesses. However, Odoo has a complex setup structure and is difficult to use for the first time. These ERP solutions are also limited to small and medium organizations.
It is an award-winning platform designed for the global payment process. It is a big platform for invoicing and billing. More than 1500 SaaS and non-SaaS company are using their services. Even 73% of businesses are using at least one application on the cloud. It also accumulates more than four million suppliers worldwide. This platform is specifically designed for the payment process; it has the ability to eliminate the 80% payable workload of various companies.
Pros
Reduce hiring needs
Affiliate program integration and processing
Payment risk management and fraud detection
Enhance efficiency in payment and processing
Reduce fraud and error in payments
Cons
Lack of capability to alleviate data security and privacy concerns
Less control over AP processes
A big platform for invoicing and billing that enhances the efficiency in payment and processing, it also reduces the hiring needs by reducing the error and fraud in payments. It also has some drawbacks as well, such as users having less control over AP processes. Many companies use these services to enhance payment transactions timely.
It is a healthy platform that provides numerous ERP functions, including financial management, customer support, billing, and other management functions. These services also provide plenty of features for managing various departments, such as order management, procurement, and multi-warehouse management. Their services are ideal for small, medium, and large businesses.
Pros
It has the ability to control all business from one place
Keeping tabs on your sales and finance
Customized feature and less expensive payment plan
Fully featured service on the cloud
Cons
Changes in the customized setting are difficult
Doesn't offer an HR model or Retail
Kechie ERP is one of the best SaaS ERP solutions. It has the ability to control the business from one place with a fully featured service on the cloud. It also provides customized features for the business with flexible charges. At the same time, their services do not apply to human resources and retail. After the implementation of the customized setting, it is also hard to make some other changes.
Rossum is a cloud-based platform; these SaaS ERP solutions are designed to assist with spontaneous document management systems. Many businesses use this platform for all as one gateway for organizing, processing, and collecting all transactional documents such as claims, invoices, and purchase orders. It can organize all incoming documents from the email, scanner, printer, and other document management systems. Companies can use their services to streamline their documentation.
Rossum has a cognitive data capture tool that automatically identifies missing or unclear information and sends an automatic notification with suggestions to correct it. It also provides a free trial before upgradation, so you can use this platform, and after, you have to pay a certain amount according to the use of this platform.
Pros
Easy to deploy, integrate, and customize
Fast ROI browser
Free Trial
Offer end-to-end business intelligence
Easy to use, User-friendly interface
Adjust the system to your necessities
Can be assimilated into other systems as per requirement
Cons
Often OCR cannot capture the complete picture of the required data
Learning time is long and non-effective
Inconsistent speed of uploading
Hard to fit in a limited budget, even for small-sized companies
Large files take so much time to process
Some files are crashed and need to be reprocessed
Rossum is also the best SaaS ERP with easy-to-deploy, integrate, and customize for all small to mid-sized and large companies. It has a fast ROI browser with end-to-end business intelligence. These services can also be assimilated according to the business requirement. However, it also has some drawbacks as well such as the learning time of Rossum is non-effective, and the speed of uploading data is inconsistent. Large files take so much time to process.
An Alternative: Build Custom ERP Solution with SumatoSoft
Every project we undertake starts with nuanced business analysis. We have more than 150 successful projects in various industries like eCommerce, Elearning, Finance, Real Estate, Transport, Travel, and more. After more than 10 years of work, we have established a comprehensive process of development complex ERP solutions for different time and budget limitations.
Thanks to our strong commitment to deadlines and their needs, our client's satisfaction rate is 98%
We focus on long-term cooperation. 50% of our clients come back to us with another project
70% of our crew is senior-level specialists
We appreciate transparency in the work. We don't hide additional costs, share the whole information regarding the project, and aim to bring value to your business
Contact us if you are looking for a technological partner rather than a contractor.
Final Verdict
It is important for companies to use SaaS ERP solutions to streamline their business. These ERP solutions are not limited to medium or large-sized companies but can be used for small-sized or newly started organizations as well.
This article provides the best SaaS ERP solution that can be used for any small to medium and large-sized companies. Each ERP solution has many benefits and some drawbacks as well so all businesses need to choose the best SaaS ERP for their businesses as per their requirement.