SumatoSoft Welcomes Certified Business Analyst Professional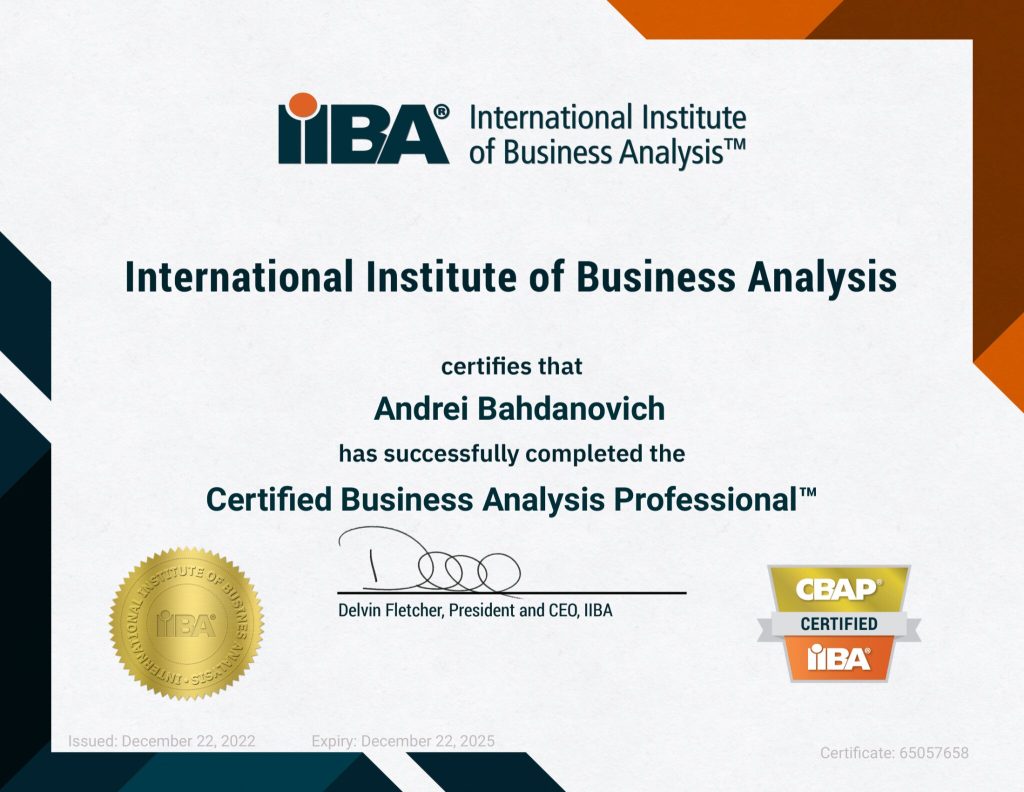 SumatoSoft LLC is proud to announce that one of its team members, Andrei Bahdanovich, has achieved the prestigious Certified Business Analysis Professional (CBAP) certification. The CBAP certification is granted to professionals who demonstrate the knowledge and skills required to successfully manage business analysis activities and deliverables.
Andrei Bahdanovich has a wealth of experience in the IT industry and has been working with SumatoSoft LLC since 2021. With the CBAP certification, Andrei Bahdanovich has added another qualification to his already impressive resume.
As a CBAP certified business analyst, Andrei Bahdanovich has the expertise to help SumatoSoft's clients identify, analyze and solve even the most complex business problems. His combination of technical understanding and business acumen provide a unique perspective that has been essential in helping the company deliver exceptional IT solutions.
"We are thrilled to have Andrei Bahdanovich as part of our team," said Yury Shamrei, CEO of SumatoSoft LLC. "His CBAP certification is an invaluable asset for our company and our clients, and I'm confident that he will continue to bring a great deal of value to our organization."
About SumatoSoft
SumatoSoft LLC is a leading IT solutions provider that specializes in custom software development, mobile and web application development, and IT consulting services. With a team of experienced professionals, SumatoSoft LLC is dedicated to helping its clients succeed in today's competitive digital landscape.
You are here
2 Discuss it with our expert
3 Get an estimation of a project
Thank you!
Your form was successfully submitted!