Blockchain consulting

services. Unleash the Power of Blockchain with SumatoSoft consulting services

 

Embrace the future of decentralized technology and harness the limitless potential of blockchain with SumatoSoft. We'll guide you through the complexities of blockchain implementation, ensuring a seamless integration of decentralized solutions into your business operations.
Unlocking blockchain potential across
industries
Healthcare
Securely store and share sensitive patient data with blockchain technology, while ensuring data privacy and compliance with regulatory standards.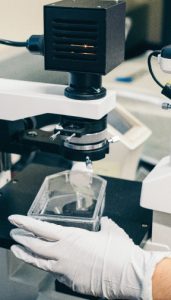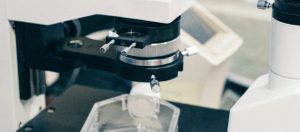 Finance
Transform traditional financial systems with blockchain-based solutions for secure transactions, efficient asset management, and streamlined global payments.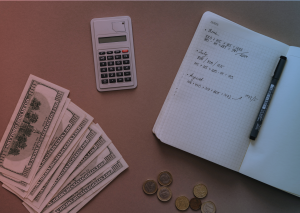 Real estate
Simplify property management and financial transactions through transparent, tamper-proof blockchain systems.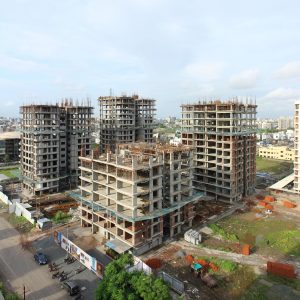 Metaverse & digital identity
Establish secure, interconnected virtual worlds and manage digital identities with blockchain technology, empowering users with seamless cross-platform interactions, greater control, and privacy.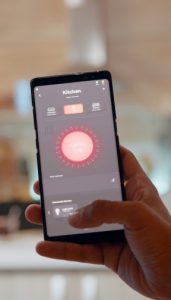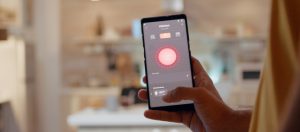 Supply chain management
Streamline your supply chain with blockchain technology for increased transparency, traceability, and efficiency in managing transactions.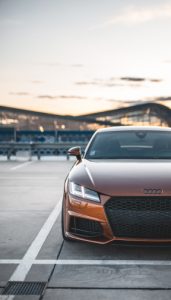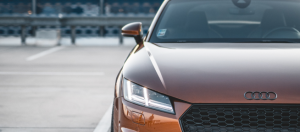 Government & public services
Improve transparency, efficiency, and security such as voting, identity verification, and record-keeping with blockchain-backed processes.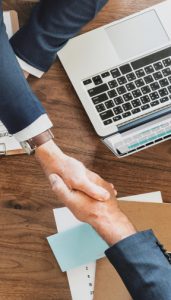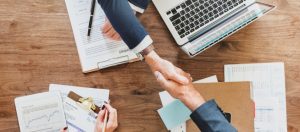 Our blockchain consulting
services
At SumatoSoft, we offer a wide range of blockchain consulting services to help your business thrive in the world of decentralization.
Blockchain strategy
We work closely with you to develop a comprehensive blockchain strategy. Our consulting services include analyzing your industry, evaluating use cases, and outlining a clear roadmap for blockchain implementation and adoption.
Feasibility analysis
Our team assesses the viability of implementing blockchain technology in your business and identifies potential opportunities.
Platform selection
We identify the best blockchain platform suited for your specific use case, ensuring maximum compatibility with your existing systems and efficiency in terms of business improvements.
Proof of concept development
Our experts create a working prototype to identify the potential of your blockchain solution and mitigate risks associated with further project development.
Implementation & integration
Based on the strategy, we seamlessly integrate blockchain technology into your existing systems, ensuring a smooth transition and minimal disruption to your operations and transactions.
Security & compliance
We make sure your blockchain solution is secure and adheres to regulatory requirements, protecting your business from potential risks. 
Why
choose

SumatoSoft

We understand the challenges you face in automating internal processes, diversifying your business, expanding your technical team, and bringing your innovative ideas to life. SumatoSoft offers blockchain consulting services to address these challenges and provide the support you need:
Proven expertise
After 36,000 hours of providing custom blockchain development services, we have the knowledge and skills to tackle even the most complex projects. 70% of our team are senior-level specialists.
We specialize in businesses digitalization
For 10 years now we help our Clients to digitalize their businesses by providing relevant software solutions and implementing modern technologies like IoT, blockchain, Big Data, Machine Learning. 
11 industries digitized and counting
We have over 150 successful projects in various industries like eCommerce software, Elearning development, Finance, Real Estate, Logistics software, Travel, and more. We can provide blockchain consulting services since our experience is derived from building apps that work.
Collaborative approach
We work closely with your internal teams, sharing our expertise and insights on blockchain technology to empower your business and ensure success. During providing our services, we dive deep into your business, ask questions, offer solutions, and help you navigate the complexity of the industry and avoid potential pitfalls.
Transparent communication
Systematic reports, knowledge sharing, often communication, and honesty are our principles of work. Our services are based on these principles. 
Comprehensive solutions
We help to build scalable and robust solutions that will serve for years as well as to  develop high-quality MVPs quickly, enabling you to test product viability, gather user feedback, and attract investment at a minimal cost. 
Reasonable cost
We offer fair prices for both parties: you get our 10 year's expertise, and we get enough resources to grow as blockchain professionals. 
Market analysis & strategy
As a part of our services, we provide in-depth market analysis and guidance on entering new markets, helping you make informed decisions and move in the right direction.
Rewards

& Recognitions
Process

of getting a free consultation


Our streamlined blockchain consulting process ensures a smooth and efficient journey to successful implementation while delivering tangible benefits for your business. Here's the process for getting a free blockchain consultation:

Contact us

Reach out to our team through the contact form on our website, via email, or by giving us a call. Provide us with some basic information about your organization and your blockchain-related needs.

Schedule a meeting

We'll get in touch to schedule a convenient time for an initial consultation. This meeting can be held virtually, over the phone, or in person, depending on your preference.

Initial consultation

During the meeting, our team will discuss your business needs, challenges, and goals in-depth to better understand how blockchain technology can benefit your organization. This is also an opportunity for you to ask any questions you may have about our services.

Custom proposal

Based on the information gathered during the initial blockchain consultation, we'll prepare a proposal outlining our recommended approach, services, and solutions tailored to your specific business requirements.

Review & feedback

Review the proposal at your own pace, and feel free to reach out to us with any questions or concerns. We'll work together to ensure the proposed solution aligns with your expectations and business objectives. 

Engaging our services

If you're satisfied with the proposal and ready to move forward, we'll formalize our partnership and begin the process of implementing your customized blockchain solution. Here we move from blockchain consulting services to custom software development services.
Benefits

you get from working with us

By partnering with SumatoSoft for your blockchain consulting needs, you can expect the following valuable outcomes:
Detailed project estimation
Receive a comprehensive estimation of your project, including the scope, timeline, and resources required, helping you plan effectively and set realistic expectations.
Recommended project architecture
Our blockchain experts will suggest the optimal project architecture tailored to your specific requirements, ensuring a robust and scalable solution that meets your long-term goals.
Check of idea feasibility
We'll provide a thorough assessment of your idea's feasibility, backed by solid arguments and industry insights, giving you the confidence to move forward with your project.
Market and competitor analysis
Gain valuable insights into your market and competitors, enabling you to identify opportunities, challenges, and potential strategies for success.
Risk assessment and mitigation strategies
Our blockchain consulting team will identify potential risks associated with your project and recommend strategies to mitigate them, increasing the likelihood of a successful outcome.
Compliance and security recommendations
Benefit from our expertise in regulatory compliance and security best practices, ensuring that your blockchain solution adheres to industry standards and protects your valuable assets.
Integration plan for existing systems
As a part of our blockchain consulting services, we'll create a detailed plan to integrate blockchain technology seamlessly with your current systems, minimizing disruption to your operations and maximizing efficiency.
Roadmap for implementation and adoption
Receive a clear and actionable roadmap outlining the steps for successful implementation and adoption of your blockchain solution, guiding you through the process and helping you achieve your objectives.
The system has produced a significant competitive advantage in the industry thanks to SumatoSoft's well-thought opinions.
They shouldered the burden of constantly updating a project management tool with a high level of detail and were committed to producing the best possible solution.
Nectarin LLC aimed to develop a complex Ruby on Rails-based platform, which would be closely integrated with such systems as Google AdWords, Yandex Direct and Google Analytics.
I was impressed by SumatoSoft's prices, especially for the project I wanted to do and in comparison to the quotes I received from a lot of other companies.
Also, their communication skills were great; it never felt like a long-distance project. It felt like SumatoSoft was working next door because their project manager was always keeping me updated. Initially.
We tried another company that one of our partners had used but they didn't work out. I feel that SumatoSoft does a better investigation of what we're asking for. They tell us how they plan to do a task and ask if that works for us. We chose them because their method worked with us.
SumatoSoft is great in every regard including costs, professionalism, transparency, and willingness to guide. I think they were great advisors early on when we weren't ready with a fully fleshed idea that could go to market.
They know the business and startup scene as well globally.
SumatoSoft is the firm to work with if you want to keep up to high standards. The professional workflows they stick to result in exceptional quality.
Important, they help you think with the business logic of your application and they don't blindly follow what you are saying. Which is super important. Overall, great skills, good communication, and happy with the results so far.
Together with the team, we have turned the MVP version of the service into a modern full-featured platform for online marketers. We are very satisfied with the work the SumatoSoft team has performed, and we would like to highlight the high level of technical expertise, coherence and efficiency of communication and flexibility in work.
We can say with confidence that SumatoSoft has realized all our ideas into practice.
We are absolutely convinced that cooperation between companies is only successful when based on effective teamwork (and Captain Obvious is on our side!). But the teams may vary on the degree of their cohesion.
They are very sharp and have a high-quality team. I expect quality from people, and they have the kind of team I can work with. They were upfront about everything that needed to be done.
I appreciated that the cost of the project turned out to be smaller than what we expected because they made some very good suggestions. They are very pleasant to work with.
The Rivalfox had the pleasure to work with SumatoSoft in building out core portions of our product, and the results really couldn't have been better.
SumatoSoft provided us with engineering expertise, enthusiasm and great people that were focused on creating quality features quickly.
We'd like to thank SumatoSoft for the exceptional technical services provided for our business. It should be noted that we started our project's development with another team, but the communication and the development process in general were not transparent and on schedule. It resulted in a low-quality final product.
SumatoSoft succeeded in building a more manageable solution that is much easier to maintain.
When looking for a strategic IT-partner for the development of a corporate ERP solution, we chose SumatoSoft. The company proved itself a reliable provider of IT services.
Thanks to SumatoSoft can-do attitude, amazing work ethic and willingness to tackle client's problems as their own, they've become an integral part of our team. We've been truly impressed with their professionalism and performance and continue to work with a team on developing new applications.
We are completely satisfied with the results of our cooperation and will be happy to recommend SumatoSoft as a reliable and competent partner for development of web-based solutions
You are here
2 Discuss it with our expert
3 Get an estimation of a project
Sales Leads Researcher
Sales Development Representative
Business Analyst
Linkbuilding Specialist
Node.js Developer
Sales Executive Manager
React.js Developer
Ruby on Rails Developer
Full-Stack (Node.js+React.js) Developer
Thank you!
Your form was successfully submitted!