Innovative IoT strategies for
the forward-thinking Bank
Gain insights on how to leverage the Internet of Things in the banking industry for better decision-making and operational excellence.
Get in Touch
How is IoT used in
the banking industry?
Internet of Things(IoT) devices like sensors and cameras help keep banks secure & monitor their ATMs. Banks also use IoT to track how customers use their services in branches, helping to improve customer experience. Additionally, IoT enables smart ATMs and other devices to send real-time data to banks, so they can manage cash flow and maintenance needs efficiently.
Stats:
"About 75% of Americans are comfortable with connected device payments indicating a growing trust for IoT banking." *Zipdo
How is IoT changing banking: latest trends
See insights on how to leverage IoT in banking
Trend: biometric ATMs
ATMs equipped with IoT can now use biometric verification, like fingerprint or facial recognition, to enhance security and reduce fraud.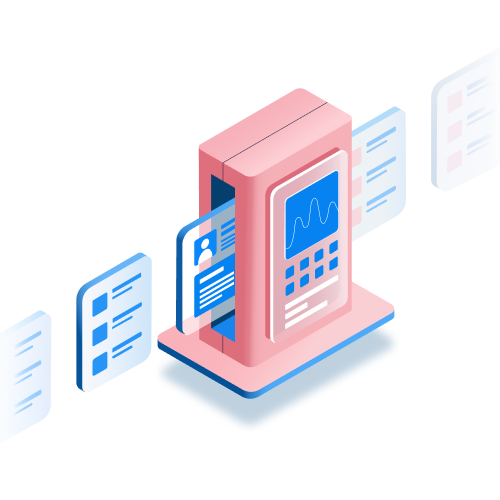 Trend: connected cars
Banking services are expanding into IoT-enabled vehicles, where you could pay for gas, tolls, or parking directly from your car's dashboard.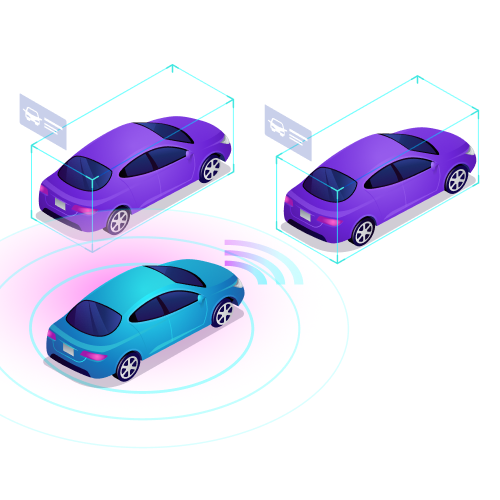 Trend: smart contracts
With IoT, banks are starting to use blockchain-based smart contracts that self-execute and self-maintain, based on real-time asset and data tracking, making transactions more secure and efficient.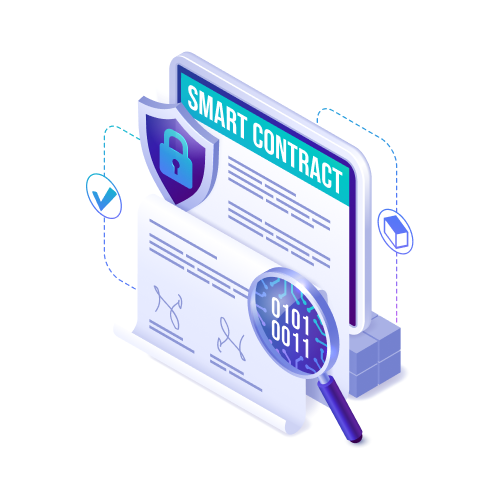 What is an example of
IoT in banking?
Explained with 4 examples
Example 1: ATMs
Automated teller machines (ATMs) can send information about their status or any faults to the bank. They can also tell when they're running low on cash.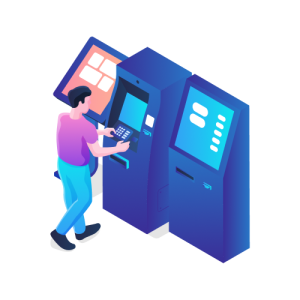 Example 2: personalized marketing
Banks can use data from IoT devices to understand customers' spending habits. They might offer discounts or special deals when clients are near shops or businesses they partner with.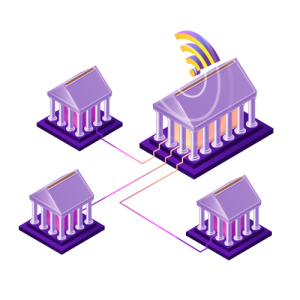 Example 3: asset management
IoT helps banks keep track of their physical assets like computers, furniture, and even cash transit vehicles in real-time, making sure everything is where it's supposed to be.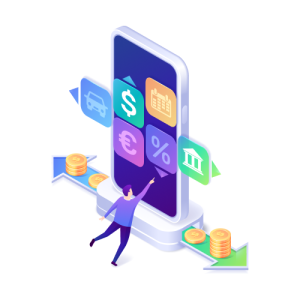 Example 4: smart branches
Banks are creating "smart branches" with IoT devices that can tell them how many people visit and at what times, so they can manage staff better and improve customer service.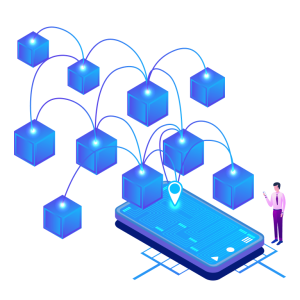 We at SumatoSoft develop custom IoT solutions for the banking industry.
Get proof of our successfully completed IoT projects in the profile.
What advantages can you get from
IoT in banking

Discover the advantages of SumatoSoft custom IoT solutions
You will get improved customer experience:
The Internet of Things can provide personalized banking services. For example, smart ATMs can offer a faster and more tailored service based on the customer's transaction history.
You will get better risk management:
IoT devices can gather real-time data that banks can use to assess credit risk or detect fraud quickly.
You will get cost savings:
Automating routine tasks and improving asset tracking with IoT can reduce operational costs.
You will get enhanced security:
Internet of Things devices can help monitor and detect suspicious behavior around ATMs and branches in real-time, potentially reducing fraud and theft.
You will get operational efficiency:
You can use IoT data to better manage resources, like optimizing ATM cash levels based on usage patterns, saving on restocking costs and reducing downtime.
You will get data-driven decision making:
IoT devices can collect vast amounts of data, which, when analyzed, can provide insights into customer behavior and preferences.
Stats:
IoT in mobile banking applications is expected to exceed $96 billion by 2023. *Zipdo
Why choose
SumatoSoft
Years of Сlients' engagement
Our
Rewards

& Recognitions

SumatoSoft has been recognized by the leading analytics agencies from all over the world. We deliver value, not just software.
Technologies

we work with
Our

Clients

talk about us
The system has produced a significant competitive advantage in the industry thanks to SumatoSoft's well-thought opinions.
They shouldered the burden of constantly updating a project management tool with a high level of detail and were committed to producing the best possible solution.
I was impressed by SumatoSoft's prices, especially for the project I wanted to do and in comparison to the quotes I received from a lot of other companies.
Also, their communication skills were great; it never felt like a long-distance project. It felt like SumatoSoft was working next door because their project manager was always keeping me updated. Initially.
We tried another company that one of our partners had used but they didn't work out. I feel that SumatoSoft does a better investigation of what we're asking for. They tell us how they plan to do a task and ask if that works for us. We chose them because their method worked with us.
Together with the team, we have turned the MVP version of the service into a modern full-featured platform for online marketers. We are very satisfied with the work the SumatoSoft team has performed, and we would like to highlight the high level of technical expertise, coherence and efficiency of communication and flexibility in work.
We can say with confidence that SumatoSoft has realized all our ideas into practice.
The Rivalfox had the pleasure to work with SumatoSoft in building out core portions of our product, and the results really couldn't have been better.
SumatoSoft provided us with engineering expertise, enthusiasm and great people that were focused on creating quality features quickly.
Your IoT project starts here.
We're ready to sign NDA
RFP analysis is absolutely free
We will respond to you within 24 hours
Thank you!
Your form was successfully submitted!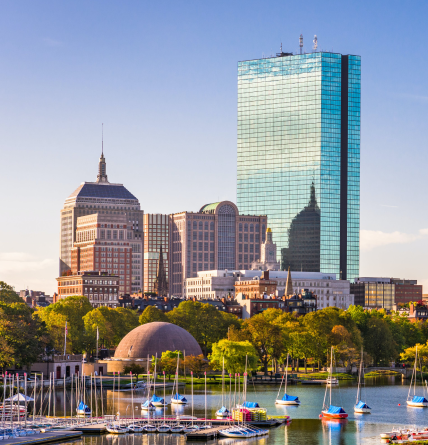 Headquarters
One Boston Place, Suite 2602
Boston, MA 02108,
United States
Frequently asked questions
What is the Internet of Things in the context of banking?
IoT in banking refers to the use of interconnected devices and sensors that collect and exchange data to improve banking services, enhance security, and offer personalized customer experiences.
How is SumatoSoft contributing to IoT in the banking industry?
SumatoSoft is at the forefront of IoT by developing secure, innovative solutions that improve operational efficiency, enhance customer experiences, and offer new banking services through the power of IoT technology.
What is the process SumatoSoft follows to develop a custom IoT solution for a bank?
Our process begins with an in-depth analysis of the bank's requirements, followed by designing a prototype. After rigorous testing and client feedback, we move on to development and integration.
How does SumatoSoft support banks after deploying an IoT solution?
Post-deployment, SumatoSoft provides comprehensive support including system updates, maintenance, and 24/7 troubleshooting to ensure continuous, smooth operations of the IoT banking solutions we provide.
How does IoT reduce costs for banks?
IoT reduces costs by automating services, minimizing equipment failures through predictive maintenance, and optimizing resource management, resulting in operational cost savings.