Your premier partner for
remote IoT device monitoring
Elevate your business with SumatoSoft's expertise in custom remote IoT device monitoring and IoT software development. 
Get in Touch
What is
IoT remote monitoring?
Internet of Things (IoT) remote monitoring allows you to track and manage devices and data remotely. It offers real-time insights, enhances efficiency, reduces costs, and improves security, making it a valuable asset for various industries.
Stats:
"The number of Internet of Things (IoT) devices worldwide is forecast to almost double from 15.1 billion in 2020 to more than 29 billion IoT devices in 2030". *Statista
How does
Internet of Things remote monitoring

work?

IoT remote monitoring is like having smart sensors that talk to the Internet. These sensors can measure things like temperature, humidity, or movement, and they send this information to a central computer in the cloud. People or automated systems can then check this data from anywhere to keep an eye on things and make decisions based on what they see. It helps us watch over things in real-time without being physically present.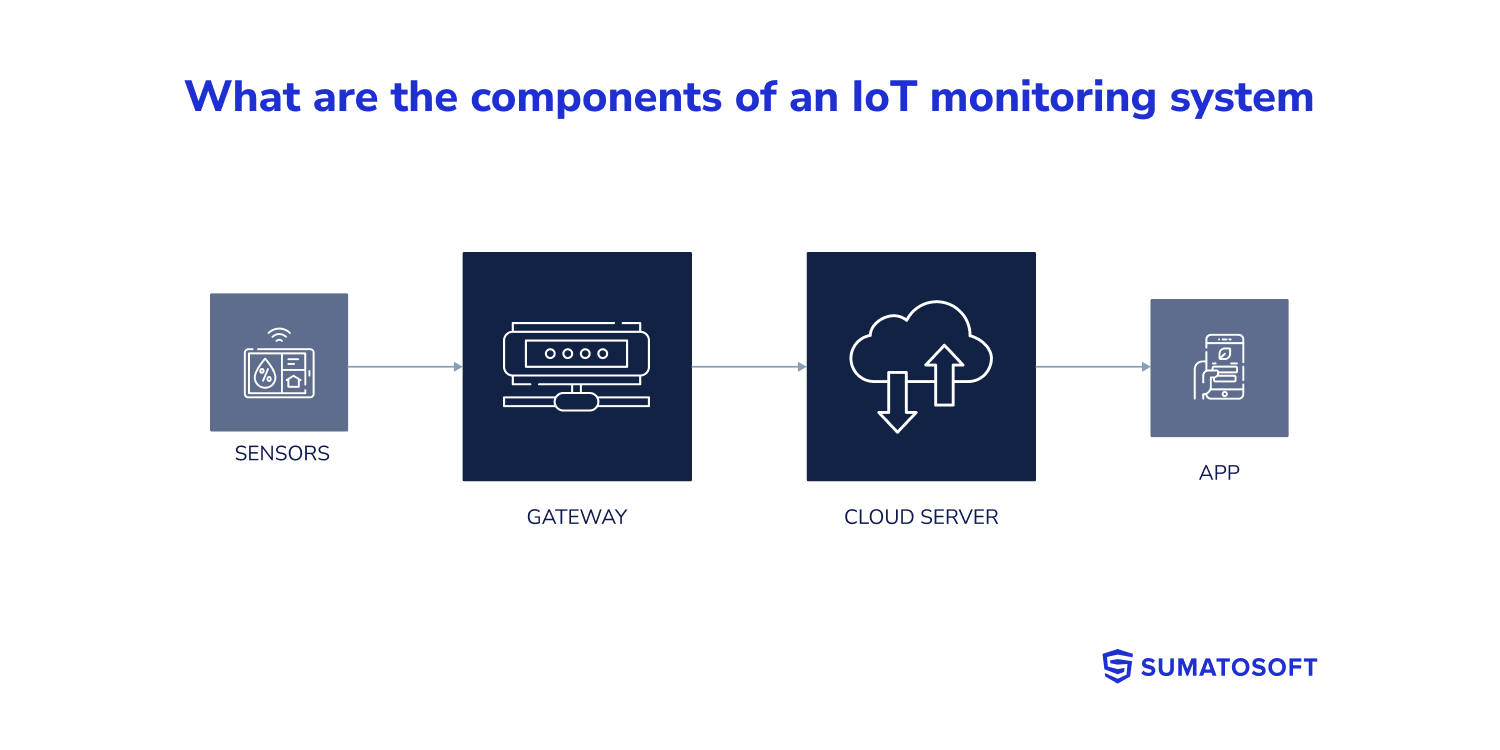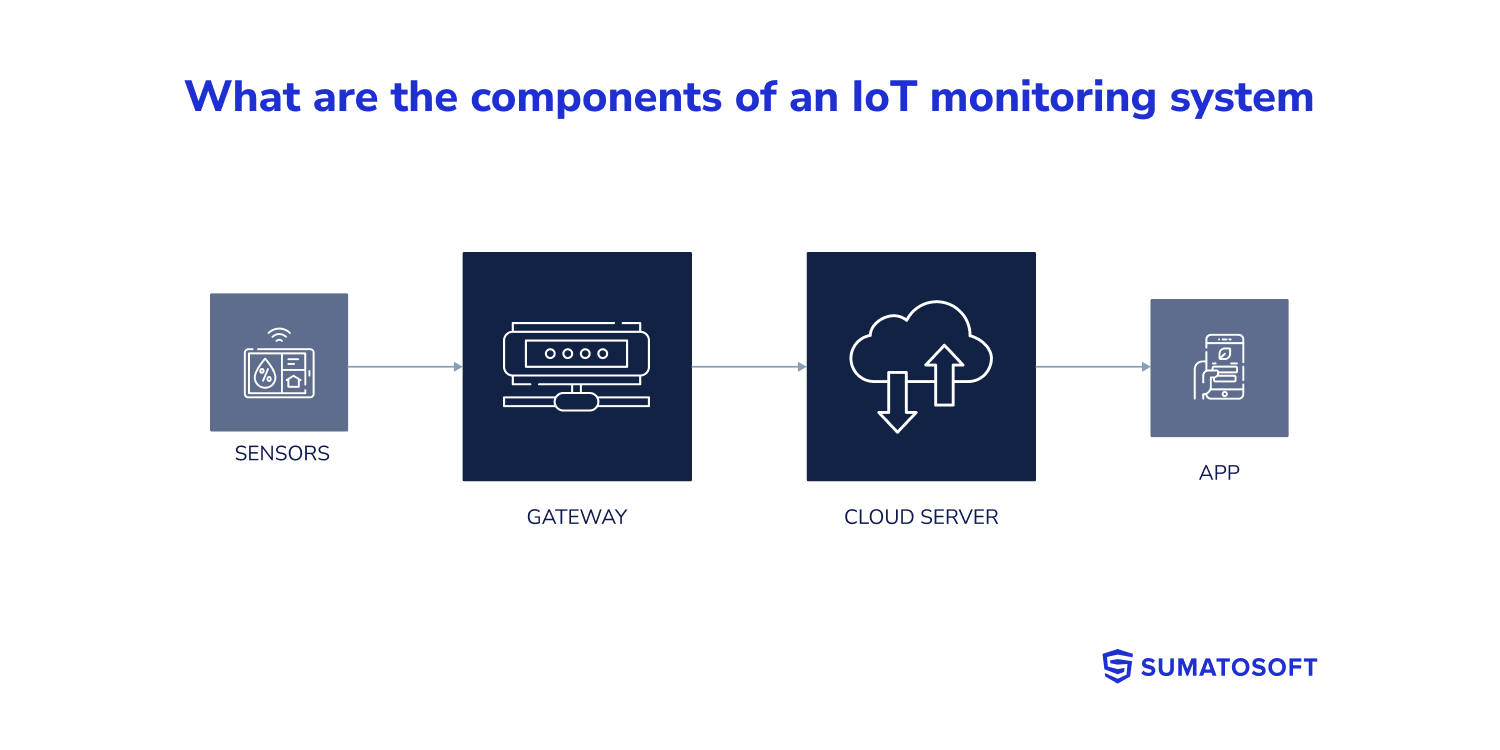 Why does your business

need

Internet of Things remote monitoring?
Explained with 4 examples
Example 1: energy efficiency
IoT remote monitoring can help your business save money on energy costs. By installing smart sensors in your office or factory, you can monitor and control lighting, heating, and cooling systems more efficiently. For instance, lights can automatically turn off when no one is in a room, and heating or cooling can be adjusted based on occupancy and temperature conditions, reducing wastage and lowering energy bills.
Example 2: inventory eanagement
If your business involves managing inventory, IoT remote monitoring can be a game-changer. Sensors placed on shelves or storage areas can track inventory levels in real-time. This ensures that you always know when to restock items and can prevent overstocking or running out of essential products.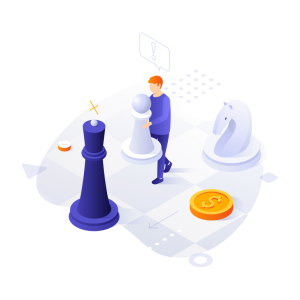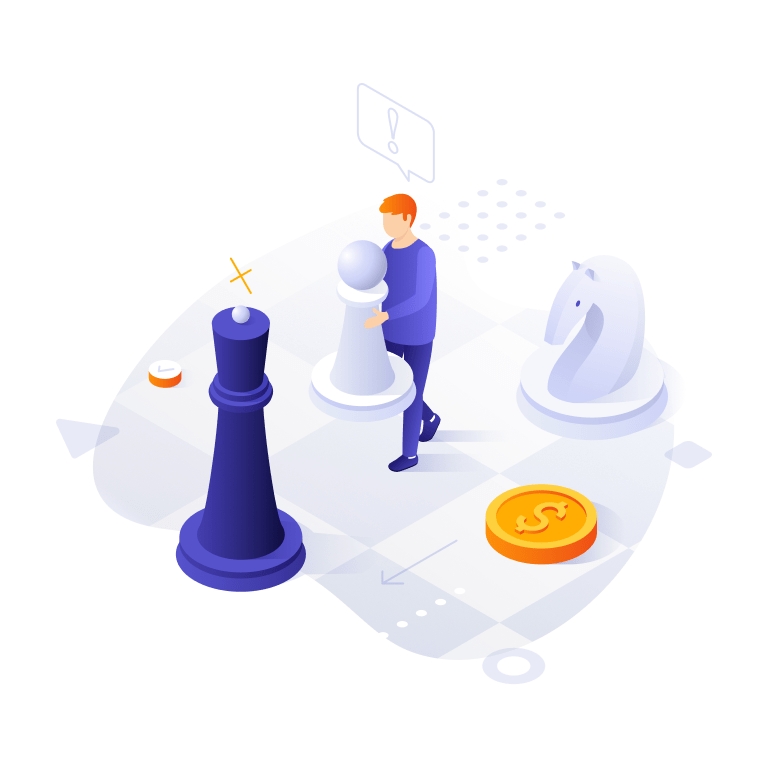 Example 3: mHealth
For manufacturing or industrial businesses, IoT remote monitoring can be crucial for machine health. Sensors attached to machinery can provide real-time data on their performance, detecting signs of wear or potential breakdowns. This allows for proactive maintenance, reducing downtime and repair costs, and ensuring smooth production processes.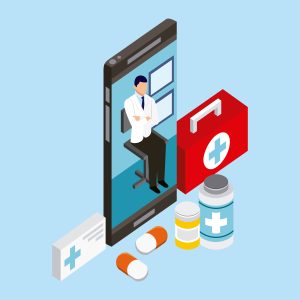 Example 4: environmental monitoring
If your business operates in an environmentally sensitive area, IoT remote monitoring can help ensure compliance with environmental regulations. Sensors can track air quality, water quality, noise levels, and more. If there are deviations from acceptable limits, automated alerts can be sent, allowing you to take immediate corrective actions and avoid potential fines or damage to your reputation.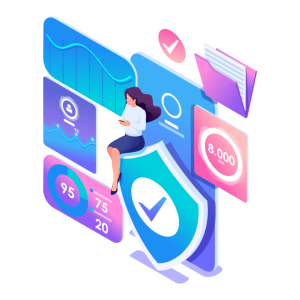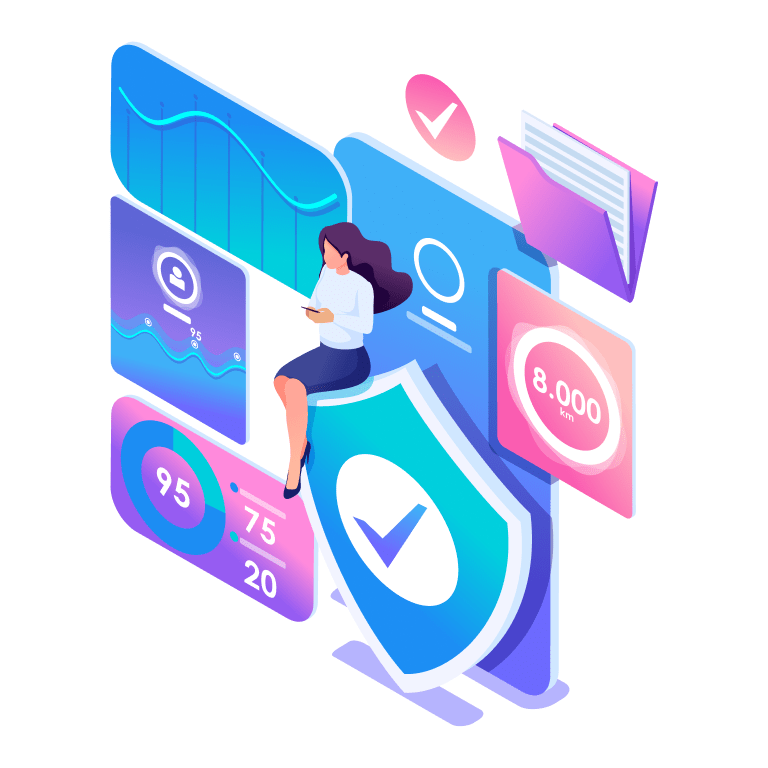 We develop custom IoT remote monitoring solutions for any business challenges.
Get proof of our successfully completed IoT projects in the profile.
What are

components

 of an IoT Monitoring System?
An IoT monitoring system typically has three main parts:
Sensors
These are like little detectives that can measure things like temperature, motion, or even pollution in the air. They gather information from the environment.
Gateway
This is like a messenger that takes the information from the sensors and sends it to the next stop, which is usually a computer or a cloud server. It makes sure the data gets where it needs to go.
Software
This is the brain of the operation. It's the computer program that looks at all the data from the sensors and makes sense of it. It can show you graphs, send alerts if something's wrong, or even control other devices based on the data it receives.
Stats:
"Major industry verticals with currently more than 100 million connected IoT devices are electricity, gas, steam & A/C, water supply & waste management, retail & wholesale, transportation & storage, and government". *Statista
What advantages can you get from
IoT remote monitoring

Discover the advantages of SumatoSoft custom IoT Solutions
Get real-time data
IoT remote monitoring provides real-time data from various sensors, allowing businesses to monitor their operations and assets continuously.
Get cost savings
By optimizing resource usage and enabling predictive maintenance, IoT remote monitoring can reduce operational costs and prevent costly downtime.
Get efficiency
Businesses can automate processes, streamline operations, and make data-driven decisions, leading to increased efficiency.
Get improved safety
In industries like manufacturing and construction, IoT monitoring enhances worker safety by detecting hazardous conditions and sending alerts.
Get remote accessibility
You can access data and control devices from anywhere, improving convenience and flexibility.
Get data analytics
IoT data can be analyzed to gain insights, identify trends, and make informed decisions for business optimization.
Why choose
SumatoSoft
Years of Сlients' engagement
Our
Rewards

& Recognitions

SumatoSoft has been recognized by the leading analytics agencies from all over the world. We deliver value, not just software.
Technologies

we work with
Our

Clients

talk about us
The system has produced a significant competitive advantage in the industry thanks to SumatoSoft's well-thought opinions.
They shouldered the burden of constantly updating a project management tool with a high level of detail and were committed to producing the best possible solution.
I was impressed by SumatoSoft's prices, especially for the project I wanted to do and in comparison to the quotes I received from a lot of other companies.
Also, their communication skills were great; it never felt like a long-distance project. It felt like SumatoSoft was working next door because their project manager was always keeping me updated. Initially.
We tried another company that one of our partners had used but they didn't work out. I feel that SumatoSoft does a better investigation of what we're asking for. They tell us how they plan to do a task and ask if that works for us. We chose them because their method worked with us.
Together with the team, we have turned the MVP version of the service into a modern full-featured platform for online marketers. We are very satisfied with the work the SumatoSoft team has performed, and we would like to highlight the high level of technical expertise, coherence and efficiency of communication and flexibility in work.
We can say with confidence that SumatoSoft has realized all our ideas into practice.
The Rivalfox had the pleasure to work with SumatoSoft in building out core portions of our product, and the results really couldn't have been better.
SumatoSoft provided us with engineering expertise, enthusiasm and great people that were focused on creating quality features quickly.
Your IoT project starts here.
We're ready to sign NDA
RFP analysis is absolutely free
We will respond to you within 24 hours
Thank you!
Your form was successfully submitted!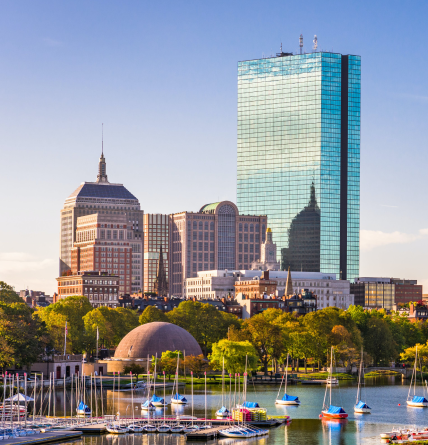 Headquarters
One Boston Place, Suite 2602
Boston, MA 02108,
United States
Frequently asked questions
Is IoT remote monitoring secure?
Yes, security is a top priority for us. We employ industry-leading security measures to protect your data and ensure the confidentiality and integrity of your IoT remote monitoring system.
Can I integrate IoT remote monitoring into my existing systems and processes?
Absolutely. We develop custom Internet of Things Remote Monitoring Solutions for seamless integration with your current systems, making the transition smooth and minimizing disruption to your operations.
How do I get started with IoT remote monitoring for my business?
To get started, simply reach out to our team through our contact form, and we'll guide you through the process, from initial consultation to implementation and ongoing support.
What types of devices and sensors can be monitored with IoT solutions?
IoT solutions can monitor a wide array of devices and sensors, including temperature sensors, GPS trackers, industrial machines, healthcare equipment, and more. We can tailor the system to your specific requirements.
How does Sumatosoft ensure system reliability and uptime?
We implement redundant systems and continuous monitoring to ensure high system availability. Our team also provides proactive maintenance and support to minimize downtime.