Internet of Things
in climate change
We specialize in Internet of Things (IoT) development services that directly combat climate change. By fusing intelligent technology with eco-conscious strategies, we empower organizations to not only adapt but thrive in a rapidly evolving environment.
What is the
role of the Internet of Things

in climate change?


The Internet of Things technology plays a significant role in climate change, a viewpoint not just held by us but also supported by academic institutions, the United Nations, NGOs, and communities ranging from tech enthusiasts to environmental activists.
Academic institutions
Academic institutions have long been the cradle for cutting-edge research on the applications of the Internet of Things (IoT) for sustainability. Back in the early 2010s, numerous studies emerged exploring IoT's role in tracking deforestation, monitoring pollution, and gathering climate data. These academic contributions have often been cited by both policymakers and industry experts as foundational to the application of IoT in combating climate change.
United Nations
The United Nations has been a critical player in promoting the use of technology for sustainable development. Investing in various programs, such as Smart Cities and the Sustainable Development Goals, the UN has actively encouraged the integration of IoT to monitor and reduce carbon emissions, improve resource management, and foster resilience against climate-related catastrophes. These initiatives often act as blueprints for nation-states and set the global agenda for tech-driven sustainability.
Non-governmental organizations
Non-governmental organizations (NGOs) have been pivotal in bridging the gap between technology and the community. Through public awareness campaigns, workshops, and grassroots initiatives, NGOs encourage individuals and local businesses to adopt IoT solutions for sustainable living. These efforts range from deploying IoT-enabled water-saving systems in drought-prone areas to setting up community-based renewable energy projects facilitated by IoT devices.
How does IoT aid in climate change mitigation and adaptation?

The Internet of Things (IoT) serves as a pivotal tool in both mitigating and adapting to climate change by enabling real-time data collection, resource optimization, and community preparedness. Through a network of interconnected sensors and devices, IoT facilitates immediate responses to environmental shifts, empowers sustainable resource management, and equips communities to better cope with climate-related challenges.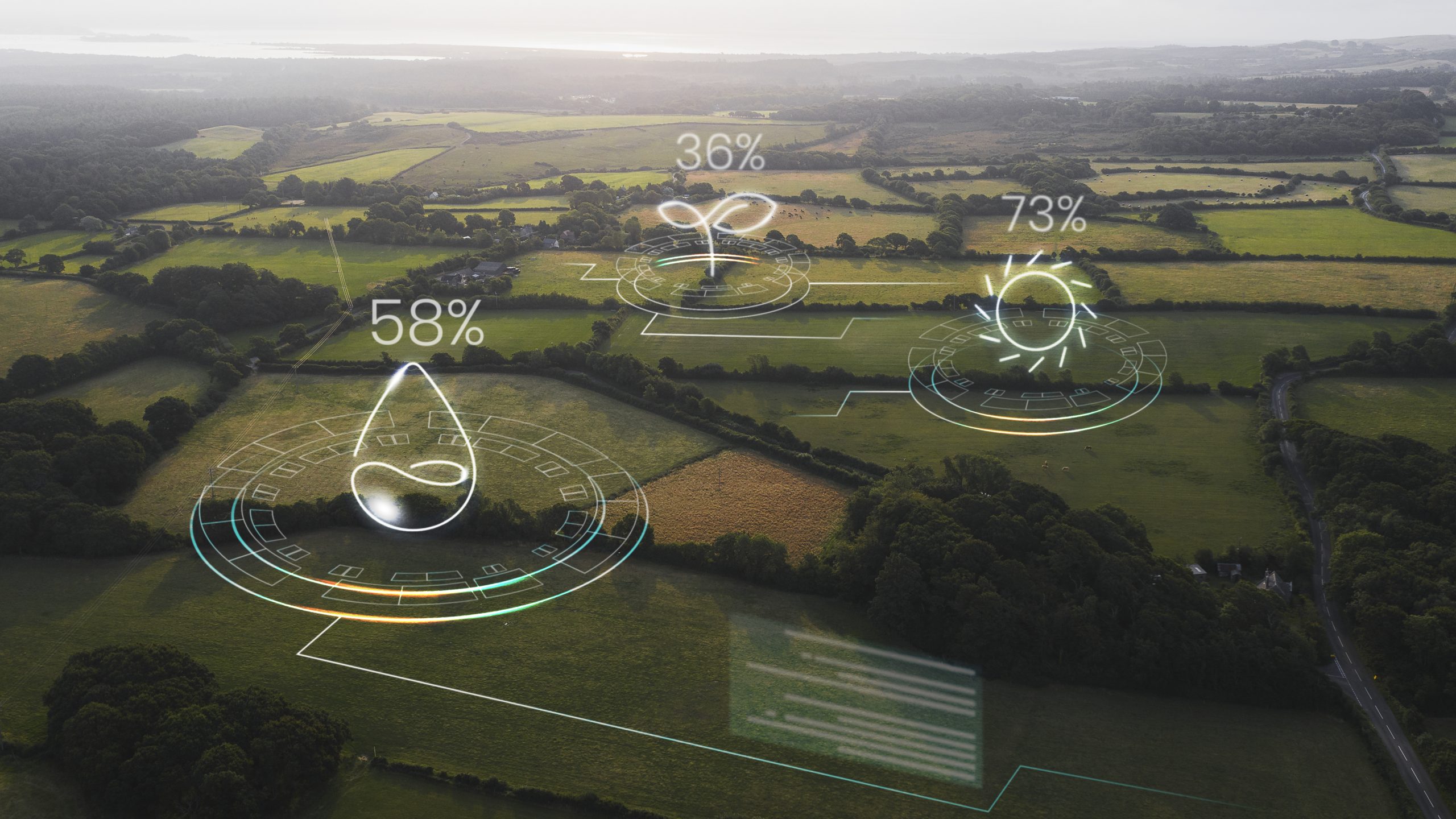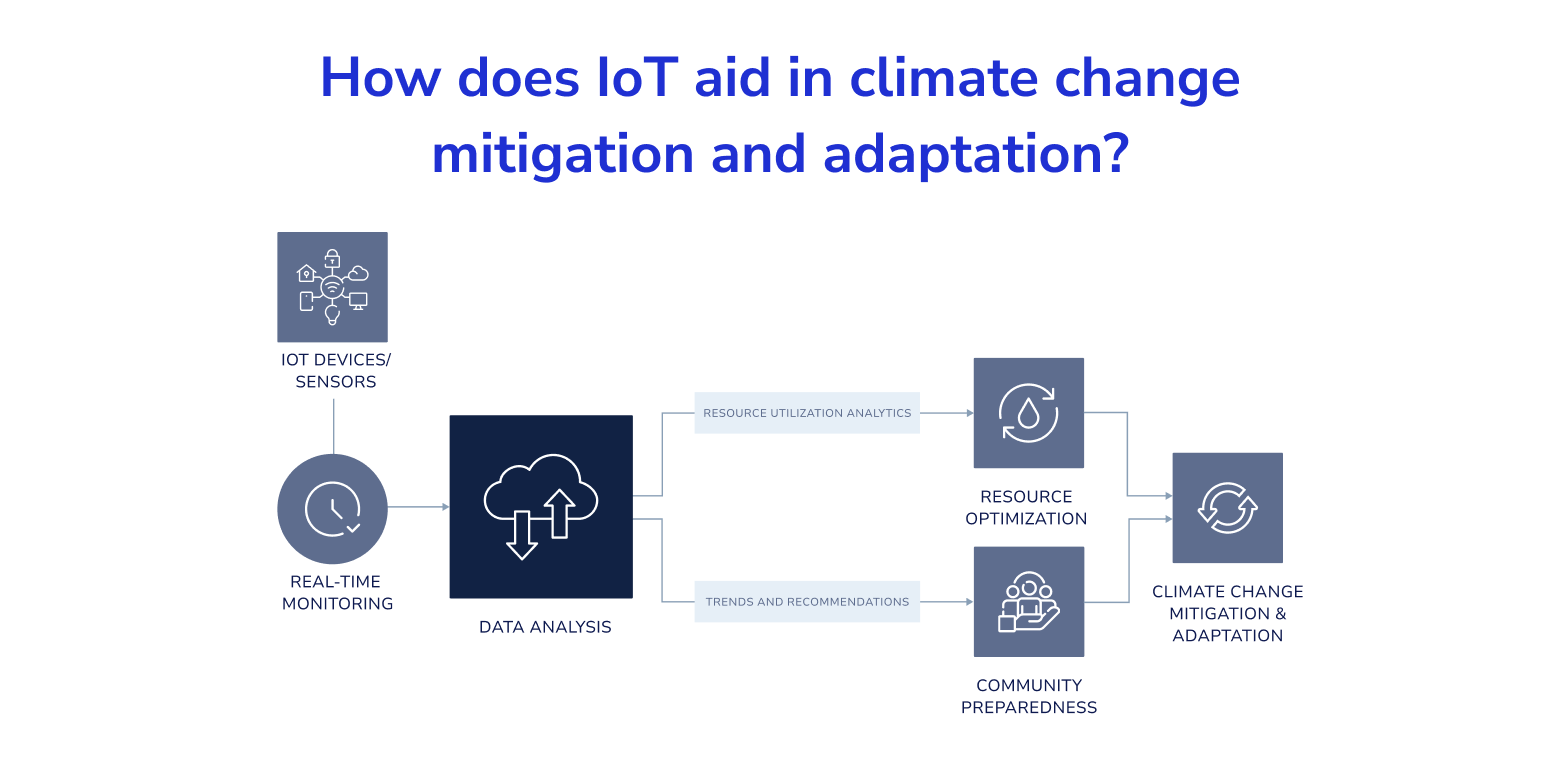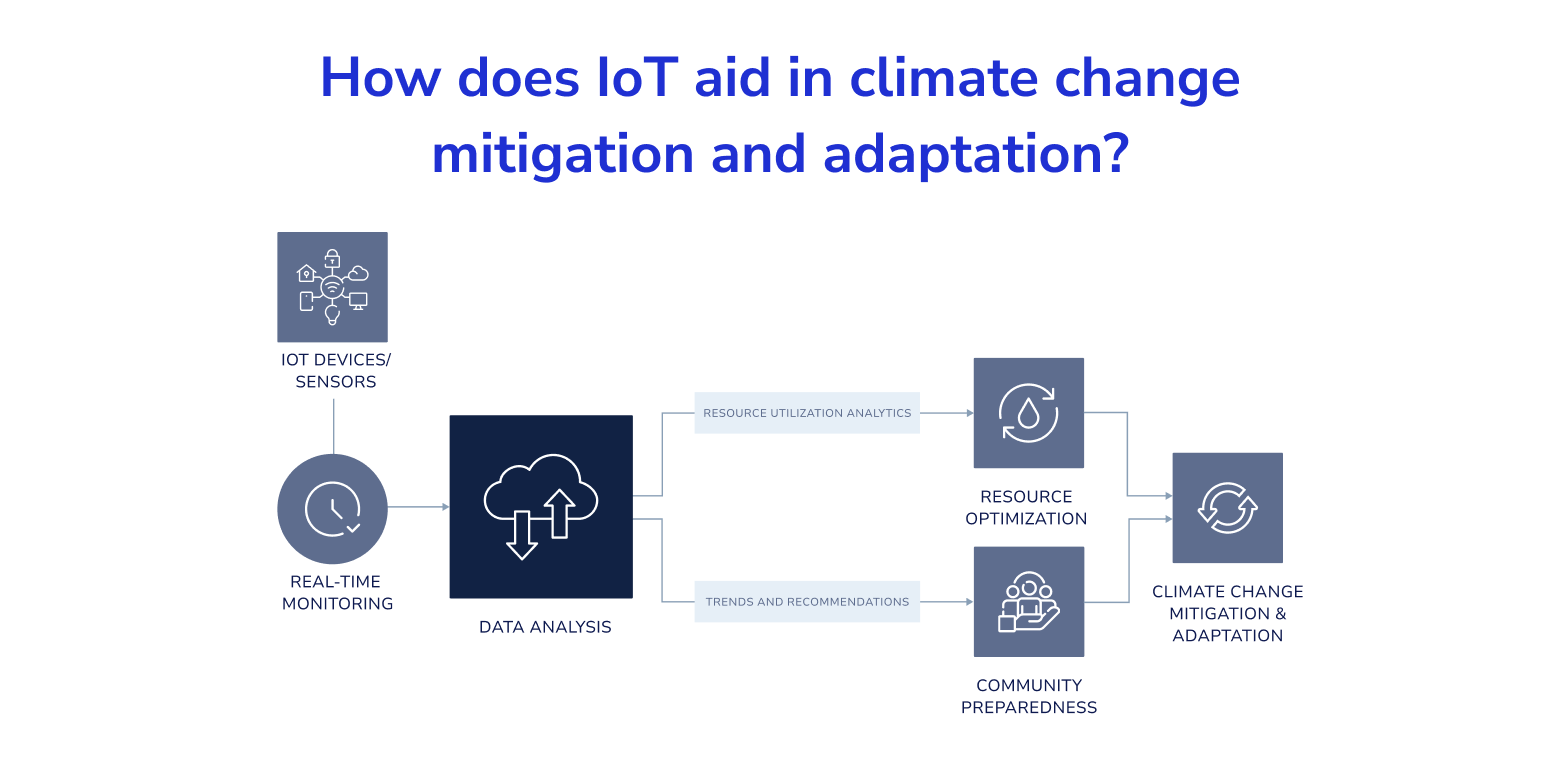 Business applications

of IoT in advancing environmental goals

The integration of Internet of Things (IoT) technologies into business operations offers new pathways for advancing environmental sustainability. These applications serve 6 key goals.
Improve energy efficiency
Smart energy management

– we help businesses monitor and optimize building energy consumption through our advanced sensors and analytics, reducing both power consumption and costs.

Renewable energy grid integration

– leveraging our expertise in real-time data and predictive algorithms, we enable seamless control and distribution of renewable energy sources like solar and wind for businesses.

Automated HVAC system

s – we offer businesses sensor-driven HVAC systems that adapt to occupancy and external conditions, ensuring that energy is not wasted.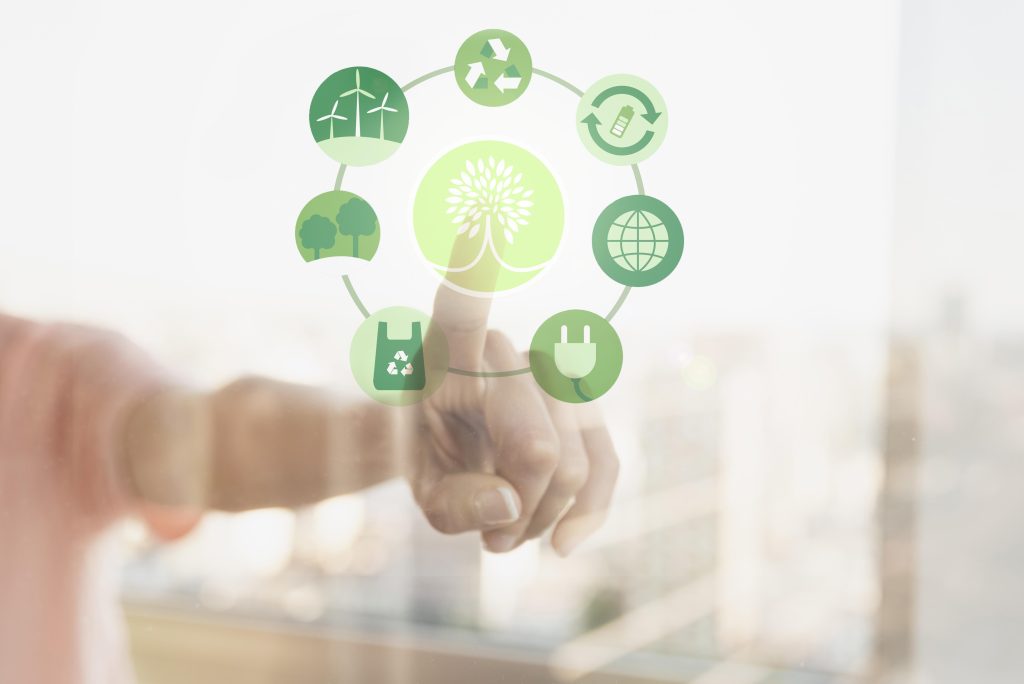 Optimize resource management
Resource management in agriculture

– we assist businesses in making data-driven agricultural decisions by leveraging IoT technology.

Precision agriculture

– our sensors and machine learning algorithms are designed to help businesses tailor farming practices down to the exact needs for water or fertilizer, thus minimizing waste.

Intelligent water irrigation systems

– we offer businesses real-time data solutions to regulate water supply, aiming to use only the amount of water truly needed and thus conserving resources.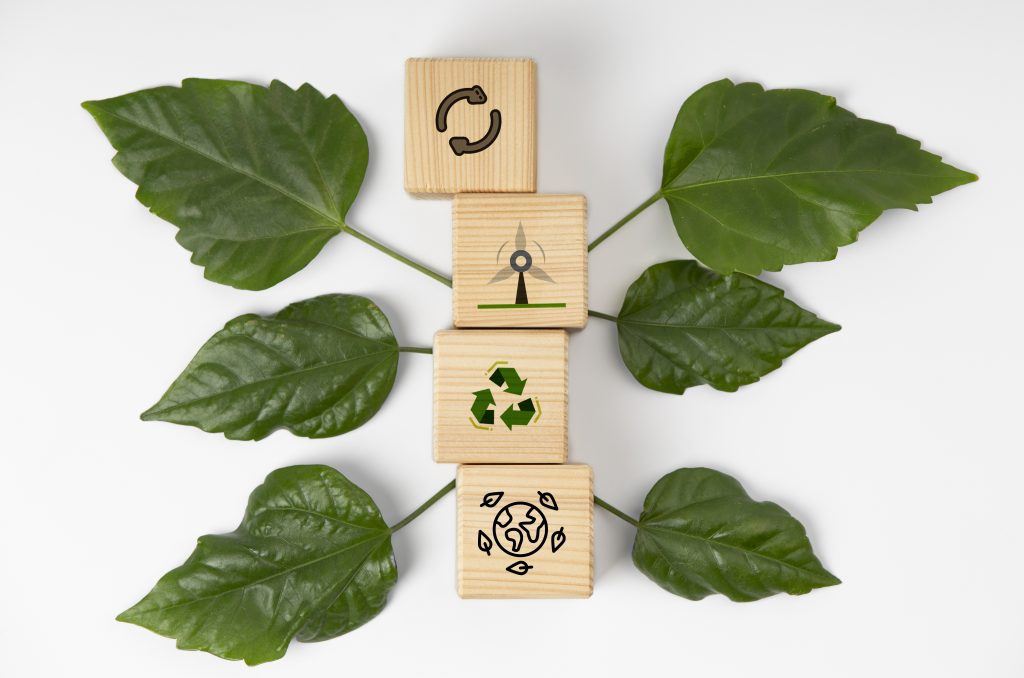 Manage waste and emissions
Waste monitoring and management

– our IoT sensors are developed to help businesses monitor waste levels in disposal containers and alert waste management services for timely pickup, mitigating overflow and litter.

Real-time emission monitoring

– we provide businesses with sensors that continuously monitor air quality, ensuring compliance with regulatory standards like the Clean Air Act.

Fleet management for reduced emissions

– we assist businesses with GPS and onboard diagnostics to optimize fleet routes and monitor vehicle health, significantly reducing emissions.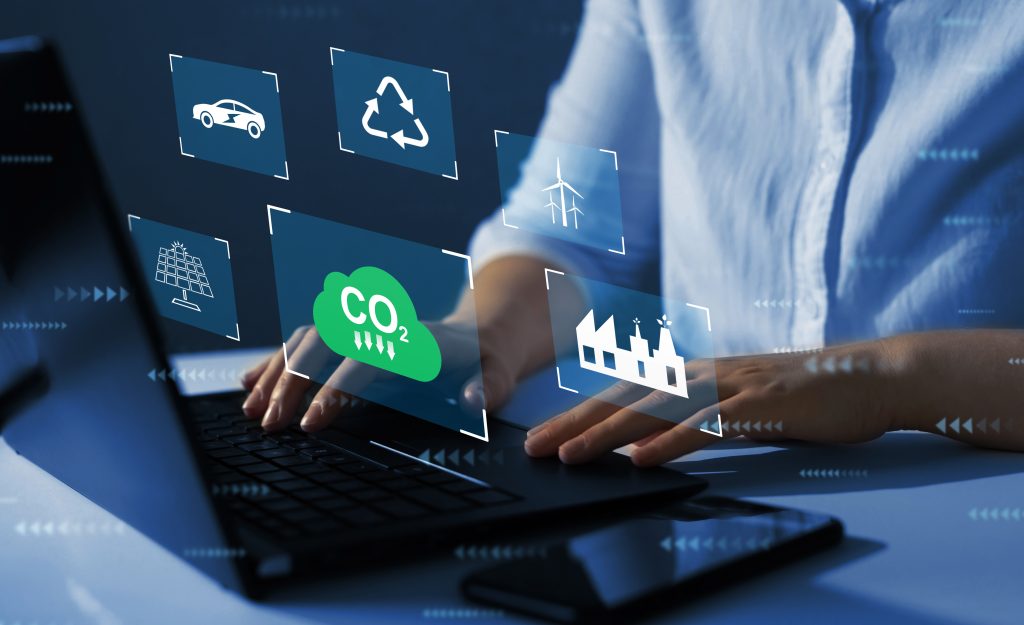 Data-driven environmental stewardship
Carbon footprint analytics

– we enable businesses to utilize data analytics to assess the carbon footprint of various activities, thereby identifying areas for sustainability improvement.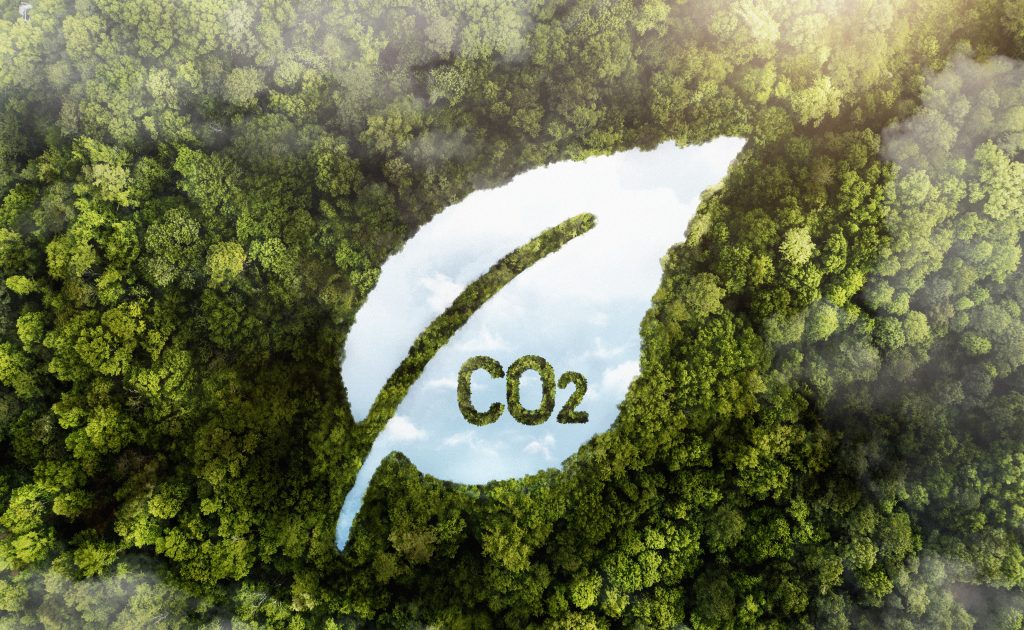 Streamline supply chain and industrial processes
Sustainable supply chain tracking

– we offer businesses tools to monitor the sustainability practices of their suppliers, thereby creating a more eco-efficient supply chain.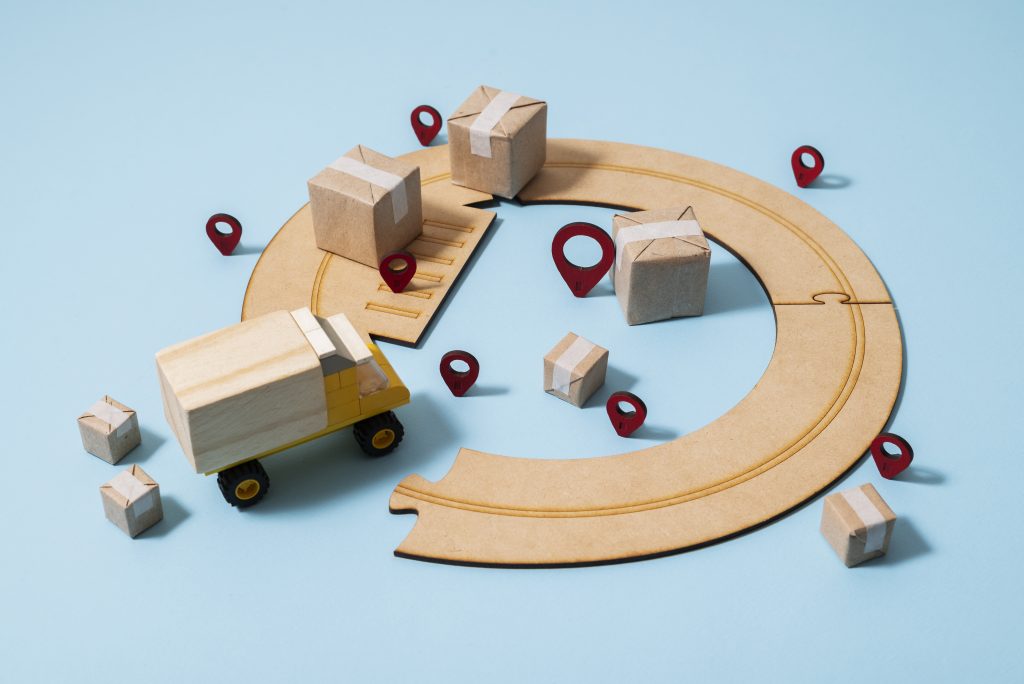 Monitor and protect environmental assets
Water quality monitoring

– we help businesses deploy sensors in bodies of water to collect data on pH levels, temperature, and pollutants.

Wildlife and habitat monitoring

– our IoT solutions for businesses include tracking collars and drones for wildlife monitoring, aiding in conservation efforts.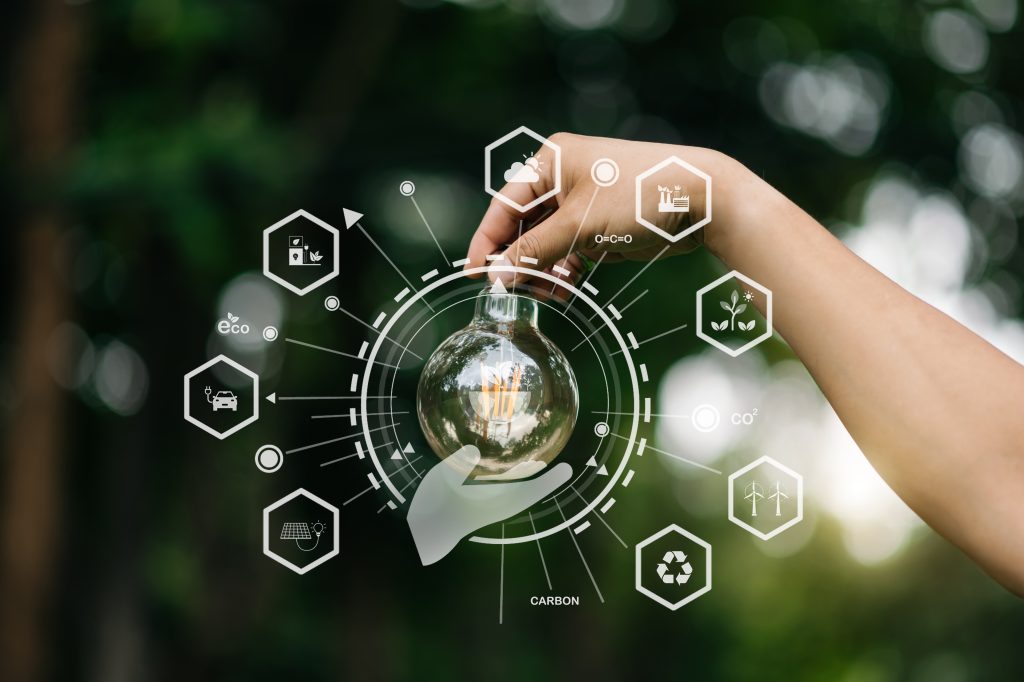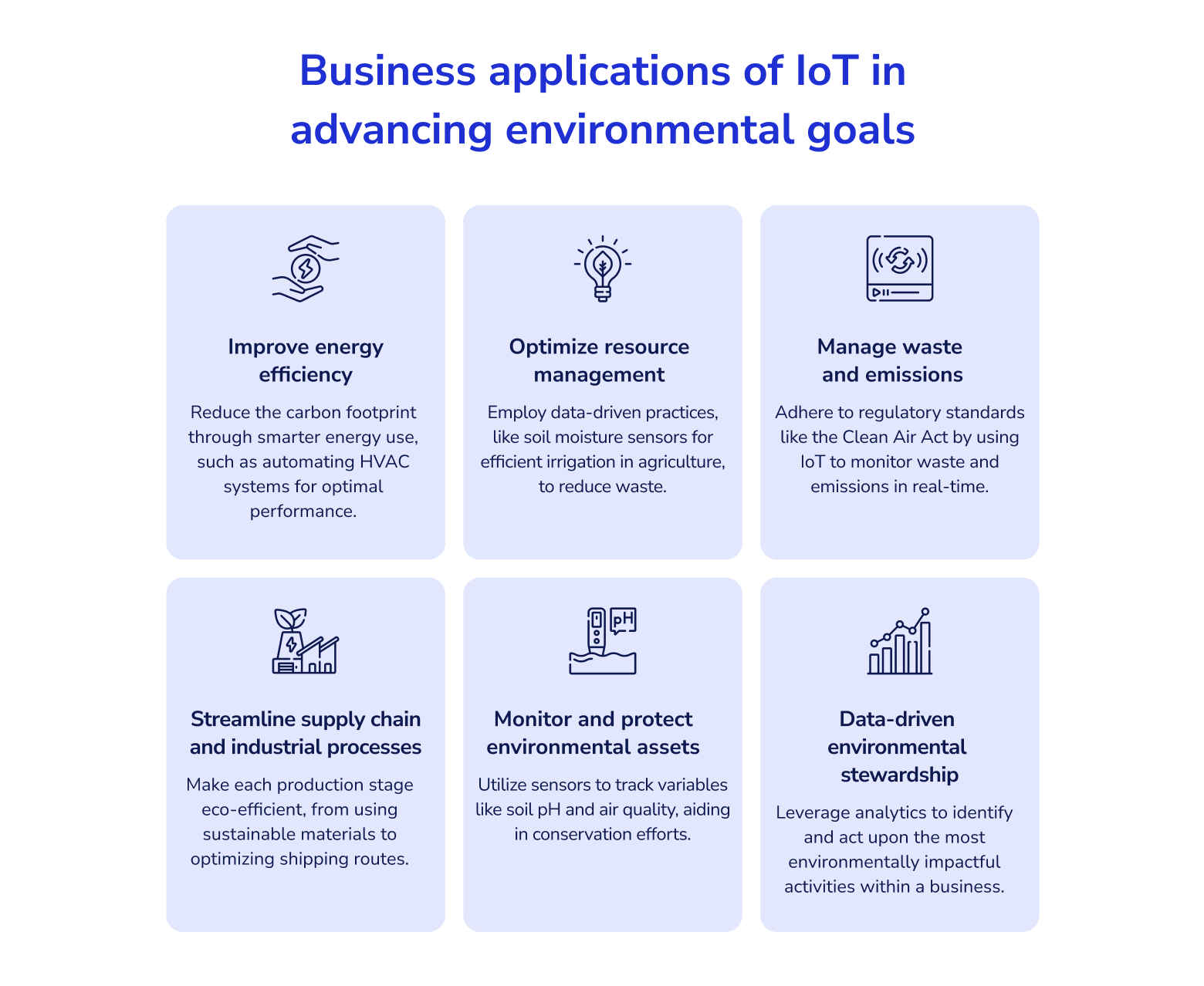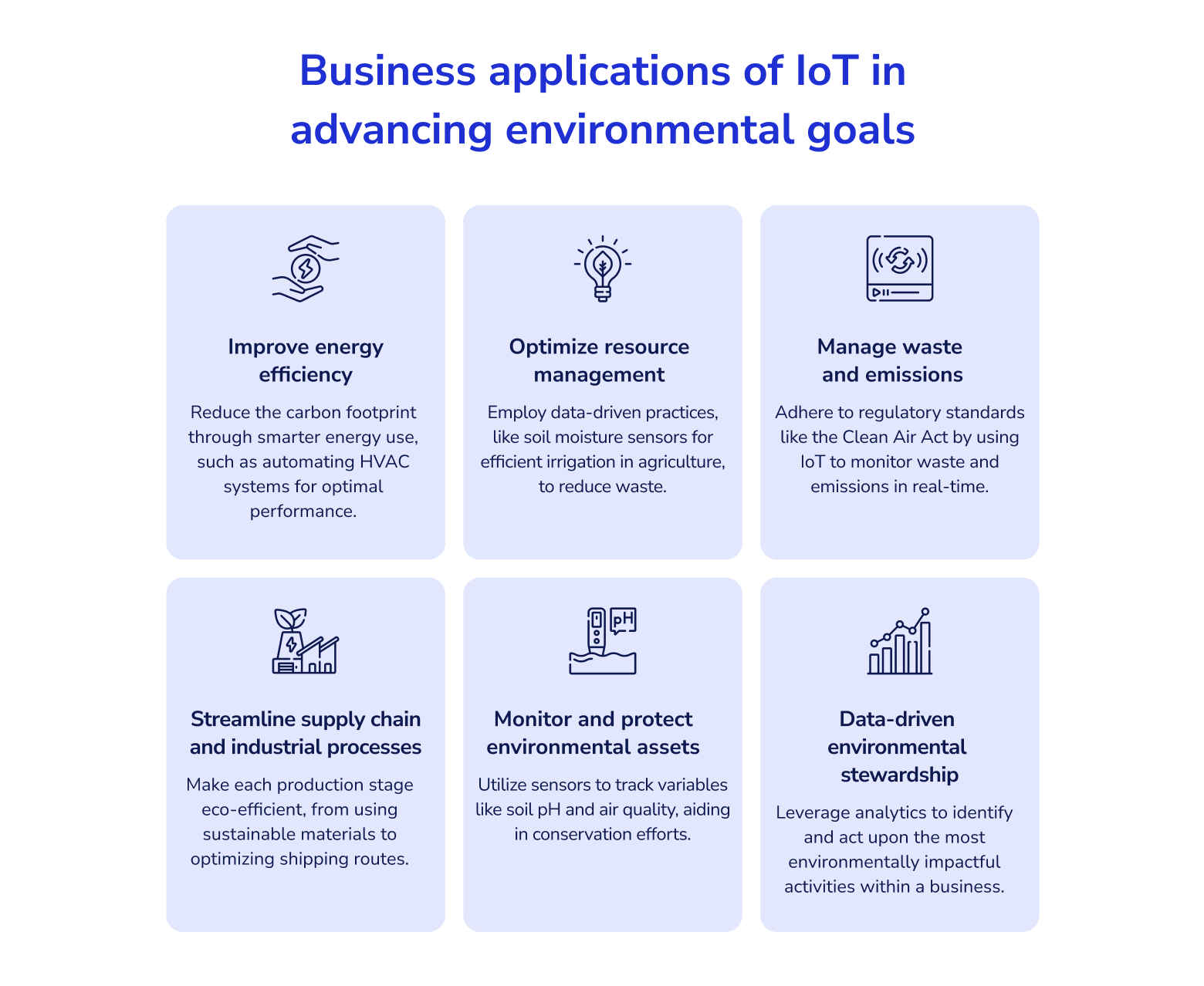 The role

of carbon footprints and how IoT helps to reduce them
There is a direct link between carbon footprints and climate change—higher emissions exacerbate global warming and its associated impacts. As specialists in climate change software solutions, we help businesses monitor and reduce their carbon footprints through IoT integration and customized software. Let's list some of them. 
Smart grids for energy distribution

– IoT devices can intelligently manage energy distribution, reducing waste of electricity and thus reducing the carbon footprint of power generation.
Intelligent transportation systems

– IoT can optimize traffic flow through smart signaling, reducing the time cars spend idling, which in turn reduces emissions.

Waste management systems

– smart garbage bins can alert collection services when they're full, optimizing routes and reducing the frequency and distance that garbage trucks need to travel, thus reducing their emissions.

Systems for smart buildings

– IoT-enabled HVAC and lighting systems can adjust automatically based on occupancy and need, reducing energy consumption and therefore emissions from electricity use.

Precision agriculture monitoring software

– by monitoring soil conditions, weather, and crop health, IoT devices can precisely apply water, fertilizer, or pesticides only where needed, reducing waste and emissions from farming operations.

Real-time emission monitoring in factories

– IoT sensors can actively measure emissions from factories, allowing for immediate adjustments to industrial processes to stay within regulatory guidelines and reduce pollutants.

Water conservation

– smart irrigation systems can optimize water use, reducing the energy-intensive process of water extraction, treatment, and distribution.
Why

choose SumatoSoft for your IoT project?

Expertise in IoT

– we have provided IoT development services for 12 years and are ready to apply our knowledge and expertise to develop your climate change project.

Regulatory compliance

– our solutions are designed with strict adherence to globally recognized standards like ISO 14001 for environmental management systems, ensuring your projects not only meet but exceed regulatory expectations. 
Honesty and transparency –

we communicate weekly, run demos of the work done, provide several contact points, send timesheet reports every month even if you don't request them, explain potential risks and help to handle them, advise on the decisions, and help to avoid unnecessary costs. 

Our Client's satisfaction rate is

98%, thanks

to our firm commitment to deadlines and their needs.

Every solution SumatoSoft builds comes with

excellent security and scalability

for future changes in terms of new features, fleet expansion, new users, and increased workload.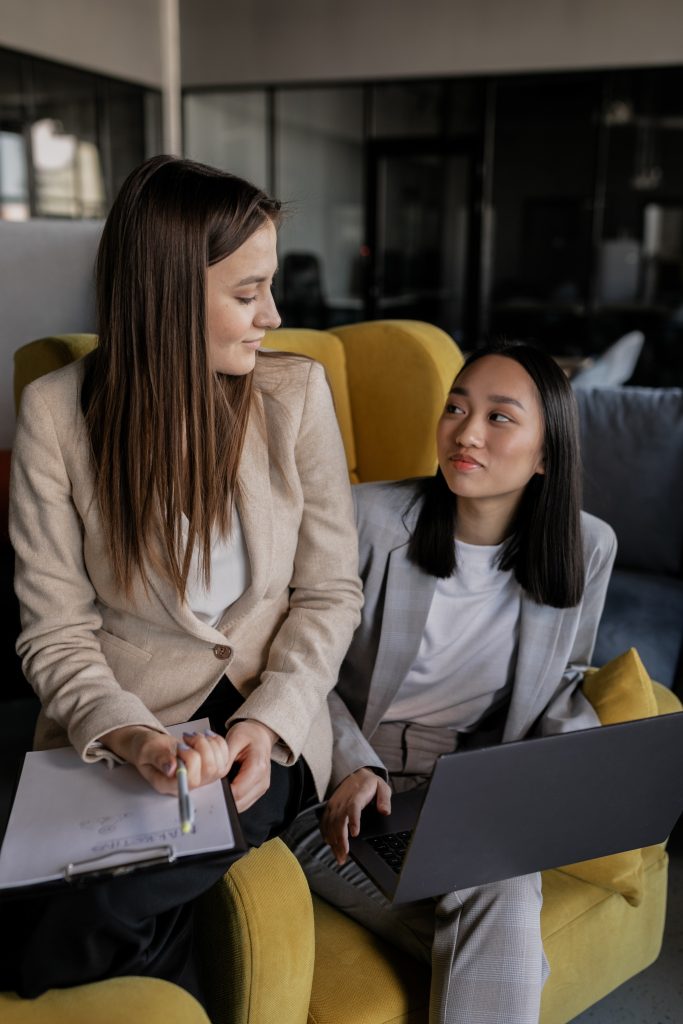 The system has produced a significant competitive advantage in the industry thanks to SumatoSoft's well-thought opinions.
They shouldered the burden of constantly updating a project management tool with a high level of detail and were committed to producing the best possible solution.
Nectarin LLC aimed to develop a complex Ruby on Rails-based platform, which would be closely integrated with such systems as Google AdWords, Yandex Direct and Google Analytics.
I was impressed by SumatoSoft's prices, especially for the project I wanted to do and in comparison to the quotes I received from a lot of other companies.
Also, their communication skills were great; it never felt like a long-distance project. It felt like SumatoSoft was working next door because their project manager was always keeping me updated. Initially.
We tried another company that one of our partners had used but they didn't work out. I feel that SumatoSoft does a better investigation of what we're asking for. They tell us how they plan to do a task and ask if that works for us. We chose them because their method worked with us.
SumatoSoft is great in every regard including costs, professionalism, transparency, and willingness to guide. I think they were great advisors early on when we weren't ready with a fully fleshed idea that could go to market.
They know the business and startup scene as well globally.
SumatoSoft is the firm to work with if you want to keep up to high standards. The professional workflows they stick to result in exceptional quality.
Important, they help you think with the business logic of your application and they don't blindly follow what you are saying. Which is super important. Overall, great skills, good communication, and happy with the results so far.
Together with the team, we have turned the MVP version of the service into a modern full-featured platform for online marketers. We are very satisfied with the work the SumatoSoft team has performed, and we would like to highlight the high level of technical expertise, coherence and efficiency of communication and flexibility in work.
We can say with confidence that SumatoSoft has realized all our ideas into practice.
We are absolutely convinced that cooperation between companies is only successful when based on effective teamwork (and Captain Obvious is on our side!). But the teams may vary on the degree of their cohesion.
They are very sharp and have a high-quality team. I expect quality from people, and they have the kind of team I can work with. They were upfront about everything that needed to be done.
I appreciated that the cost of the project turned out to be smaller than what we expected because they made some very good suggestions. They are very pleasant to work with.
The Rivalfox had the pleasure to work with SumatoSoft in building out core portions of our product, and the results really couldn't have been better.
SumatoSoft provided us with engineering expertise, enthusiasm and great people that were focused on creating quality features quickly.
We'd like to thank SumatoSoft for the exceptional technical services provided for our business. It should be noted that we started our project's development with another team, but the communication and the development process in general were not transparent and on schedule. It resulted in a low-quality final product.
SumatoSoft succeeded in building a more manageable solution that is much easier to maintain.
When looking for a strategic IT-partner for the development of a corporate ERP solution, we chose SumatoSoft. The company proved itself a reliable provider of IT services.
Thanks to SumatoSoft can-do attitude, amazing work ethic and willingness to tackle client's problems as their own, they've become an integral part of our team. We've been truly impressed with their professionalism and performance and continue to work with a team on developing new applications.
We are completely satisfied with the results of our cooperation and will be happy to recommend SumatoSoft as a reliable and competent partner for development of web-based solutions
Rewards

& Recognitions

SumatoSoft has been recognized by the leading analytics agencies from all over the world. Our properly set and transparent processes allow us to provide software development services that deliver value, not just software.
You are here
2 Discuss it with our expert
3 Get an estimation of a project
Sales Leads Researcher
Sales Development Representative
Business Analyst
Linkbuilding Specialist
Node.js Developer
Sales Executive Manager
React.js Developer
Ruby on Rails Developer
Full-Stack (Node.js+React.js) Developer
Thank you!
Your form was successfully submitted!