Smart integration –
hotel management system

integration

Hotel management system that simplifies the interaction between hotel visitors and staff with a simple and intuitive control. The management system that helps to improve the quality of service and be closer to their customers.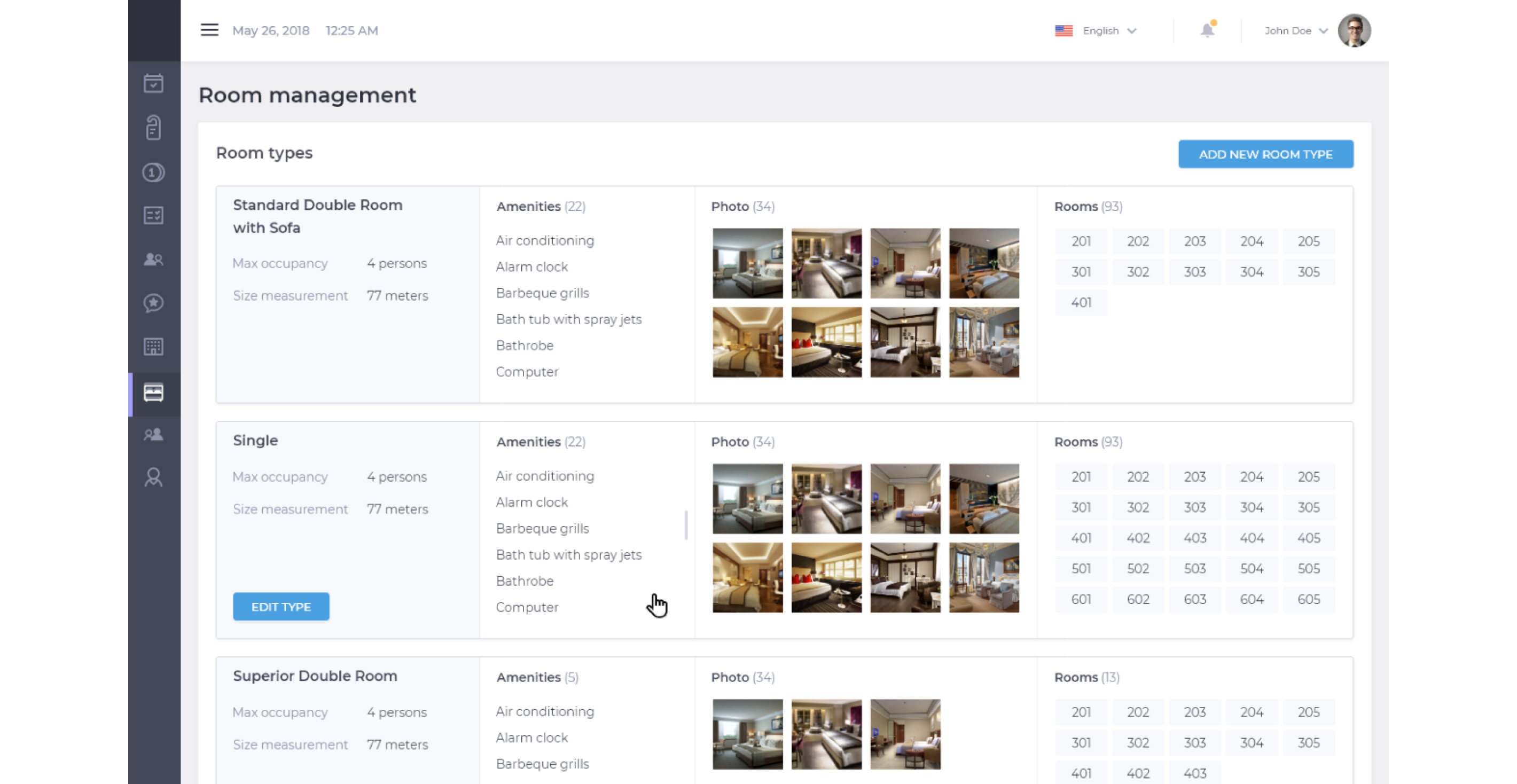 Business
сhallenge
Before the development of this project, several key tasks needed for effective hotel management and improving service quality were set.
integrate with SMS and email providers;
manage rates, rooms in an easy way;
automate Night Audit process;
give the ability to work with all guests and hotel data in one place;
ability to have an offline access for the main information;
develop an easy experience for hoteliers to manage their property.
Our
solution
Before the development stage, we prepared and provided a complete business analysis of the project in order to clarify and describe all the necessary requirements in detail. A lot of work was done on the UX/UI design of the system.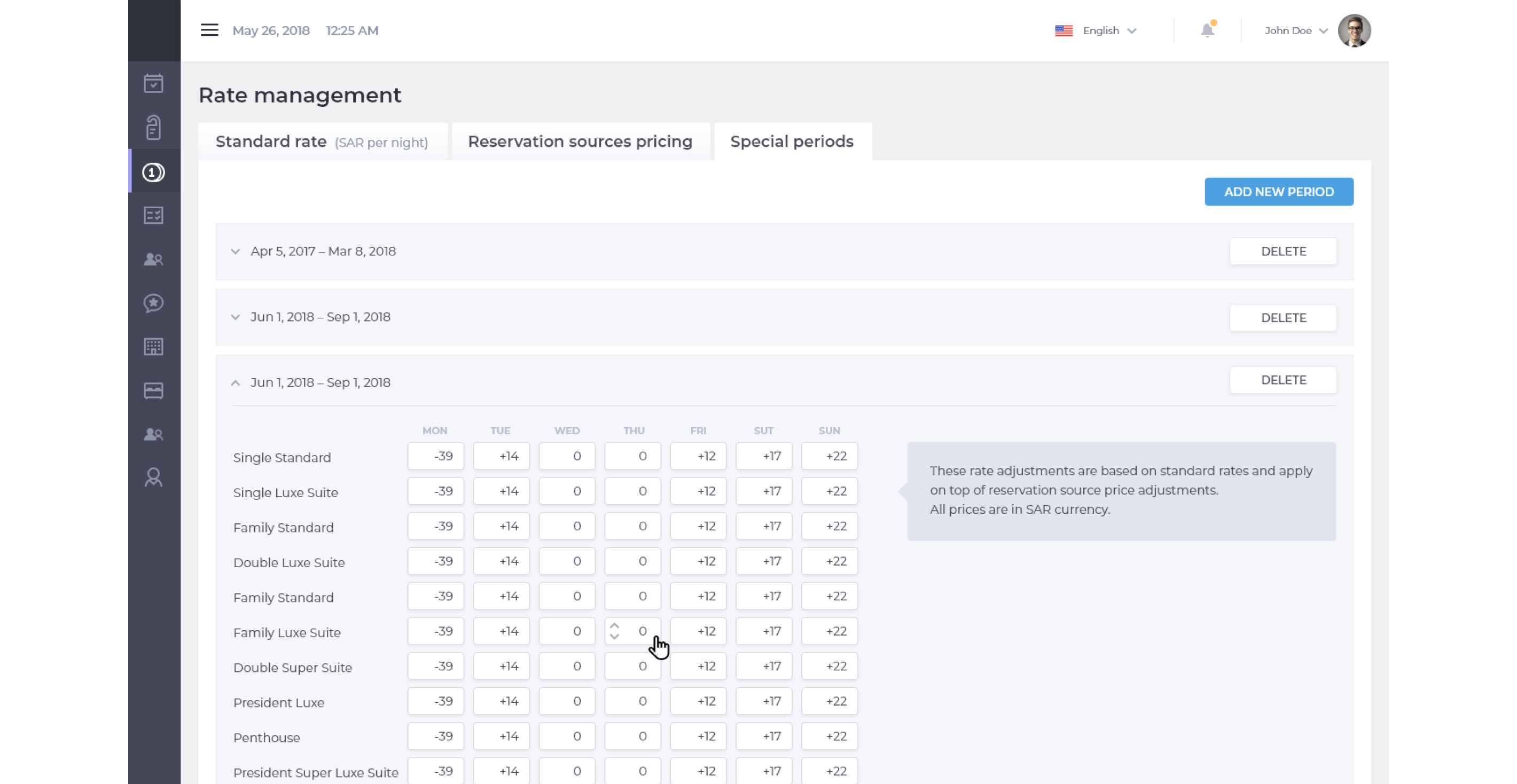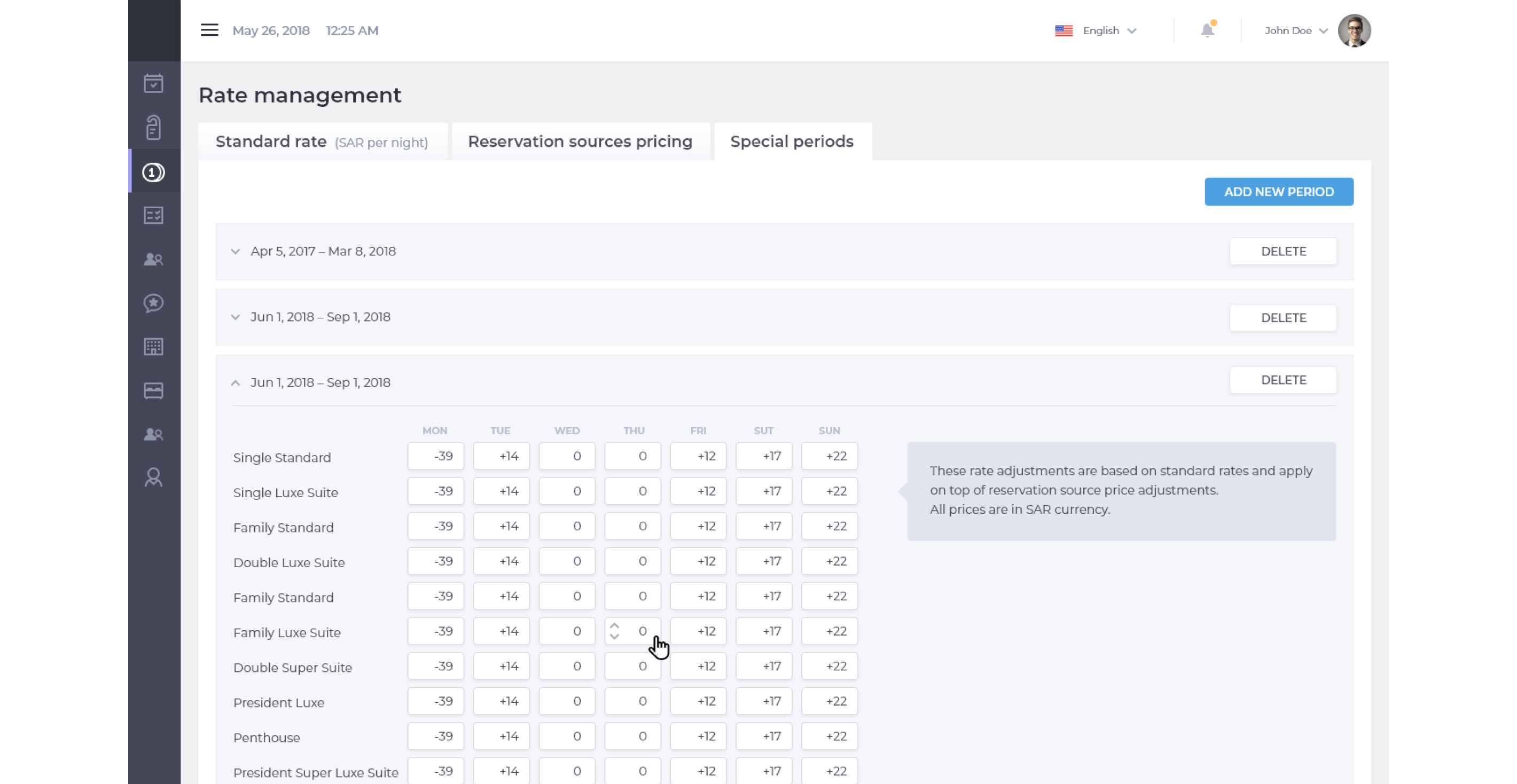 Special features:
easy to use FrontDesk screen (room-date matrix) with drag and drop and
custom search;
full reservation management process: guest data, invoice, registration card, sending emails and SMSs
rates and rooms management;
offline mode to view FrontDesk and reservations details.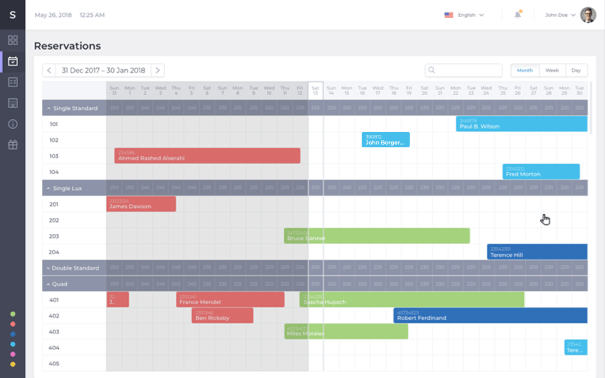 Other features:
localization for English and Arabic;
automatic Night Audit process with scheduled calculations and statuses
updates;
email and SMS integrations.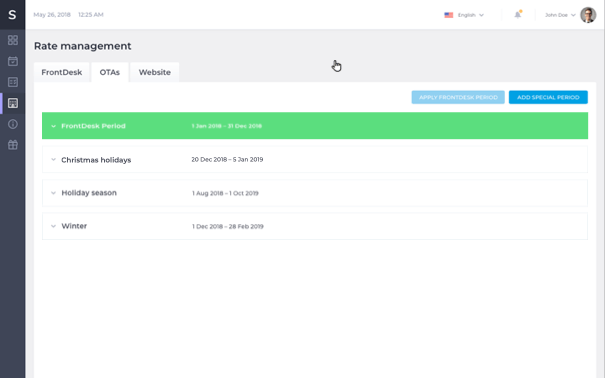 Results
SumatoSoft has developed an MVP version of the SaaS project. This platform has been successfully integrated into the Client's internal network and is being tested at several hotels of the client and his partners. All the features have greatly simplified the room reservation, improve the work of staff and quality of service. This also affects the level of hotel guests' satisfaction and saves money for the business.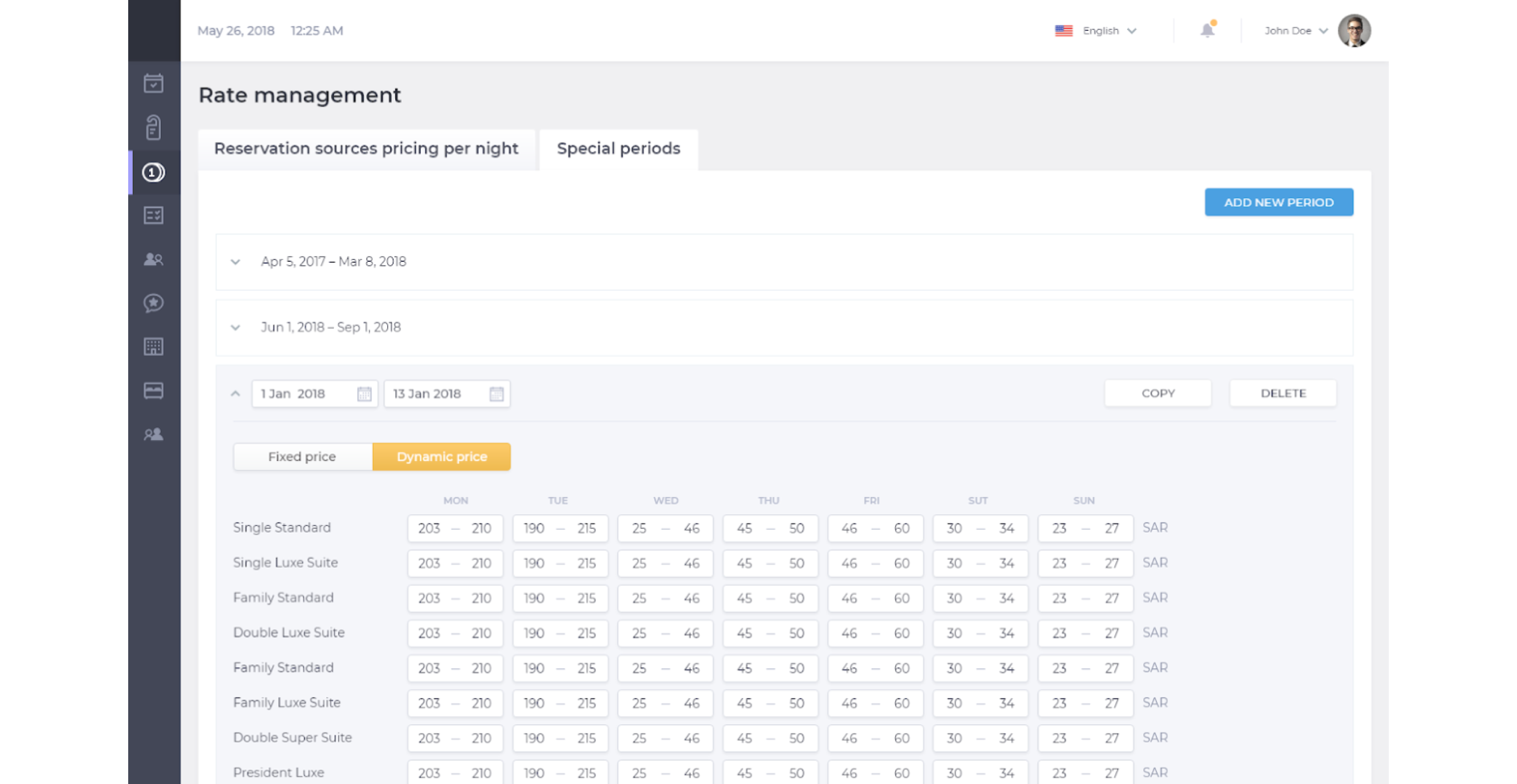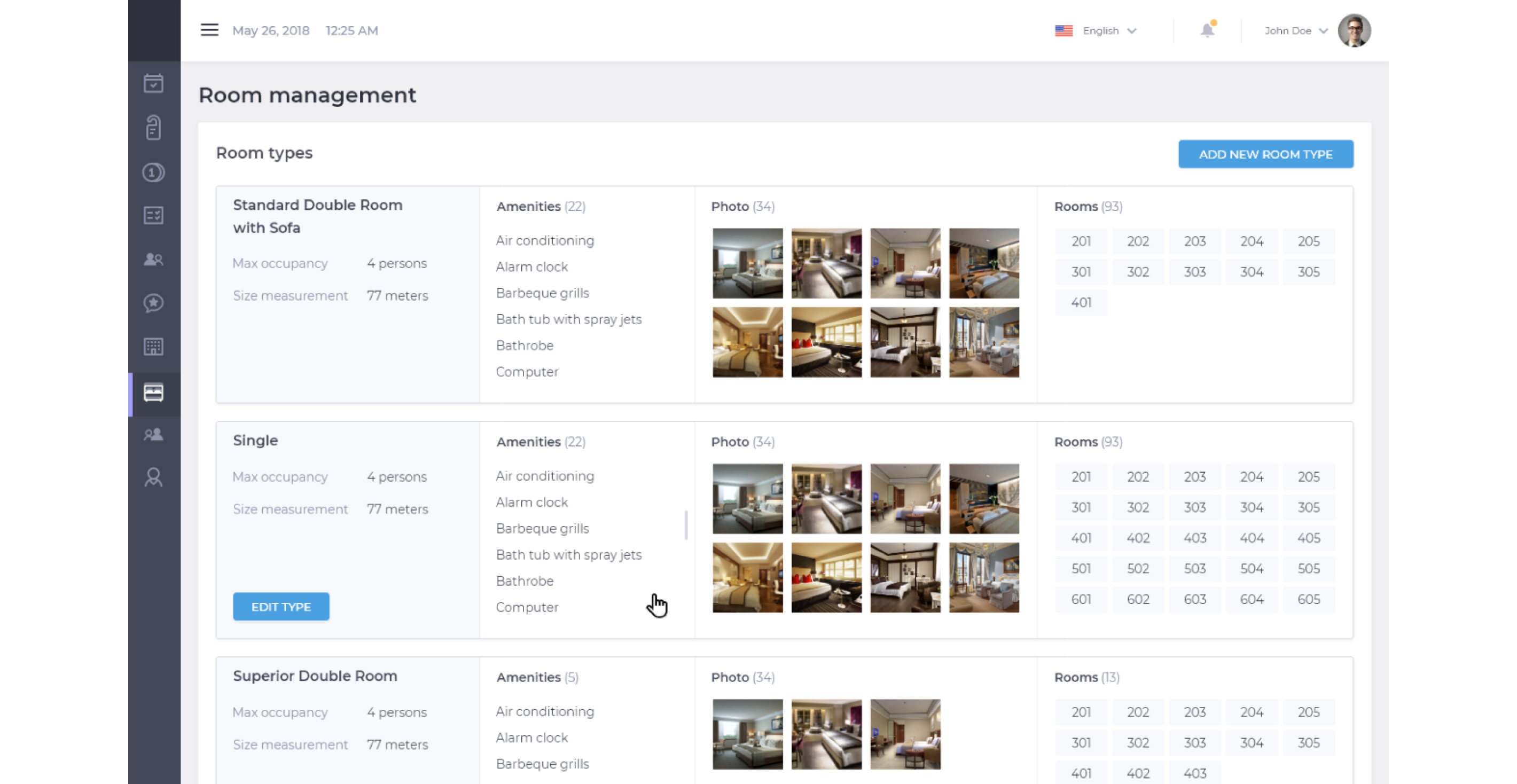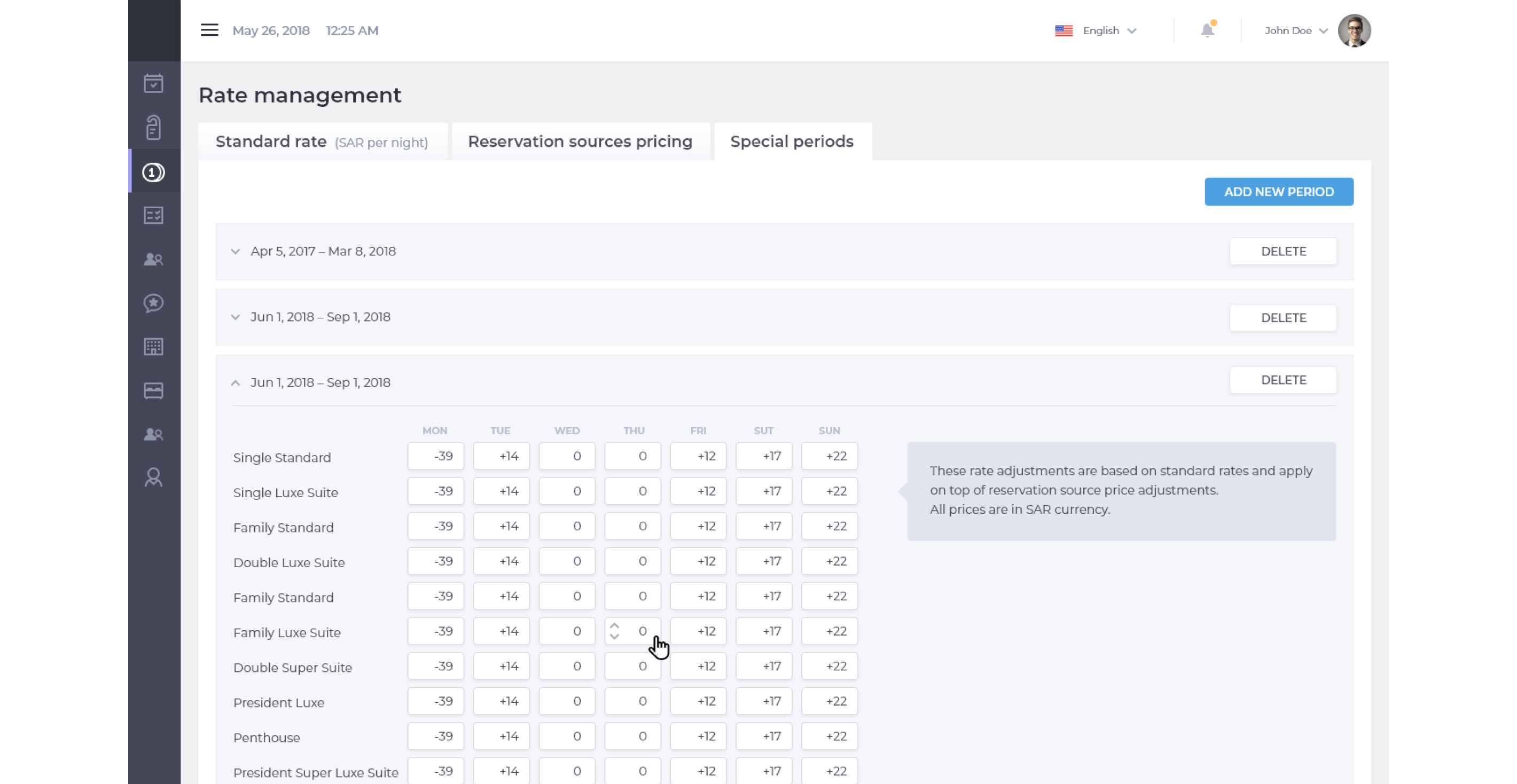 Have an app idea?
Let's start with a
free quote

!