IoT apps

for controlling an air conditioning system

2 native IoT apps for iOS and Android platforms that targeted Chinese market. Apps control the Air Conditioning (AC) system and serve for temperature management, fan speed, and louver control. 

Apps pair with a Remote Control Unit (RCU) over Bluetooth Low Energy (BLE), receive data, and send commands to one or several thermostats in different rooms.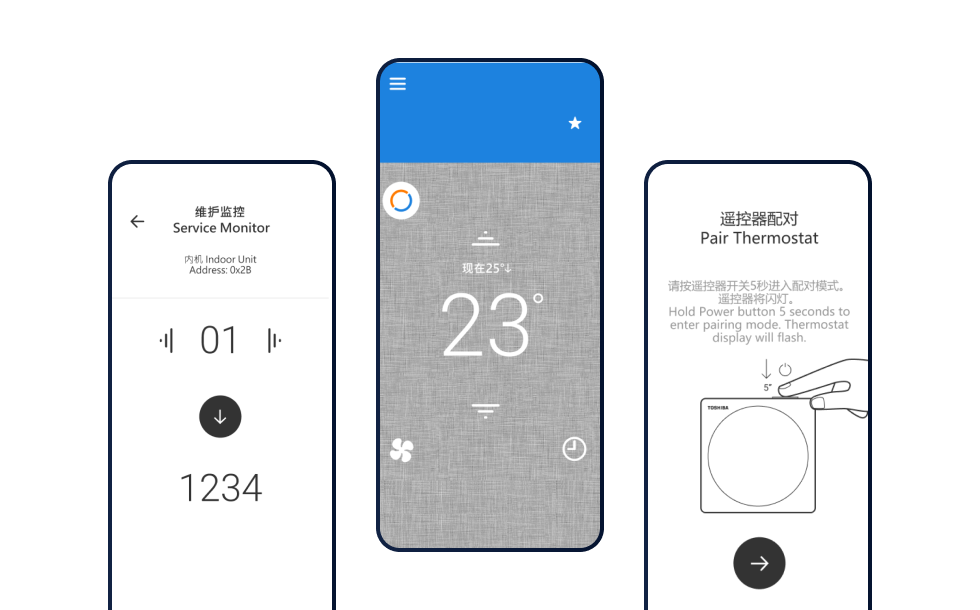 Business
сhallenge
SumatoSoft was responsible for the front and back-end parts of the project. There was a liaison between a manufacturer and us. 

A liaison's goal: to deliver a fully functional product within the agreed interval of time and scope.

Manufacturer's goal: to sell a new AC package with extended control (via iOS and Android apps and a new AC remote control unit).
Our
solution
SumatoSoft team developed simple and neat native iOS and Android applications according to the requirements. Apps connect directly through BLE to the firmware of the AR system and allow to control and manage the environmental conditions. 
We used native methods to establish a connection for iOS and Android app versions. The biggest challenge was establishing a connection for the Android app because of the variety of versions and gadgets Android has. However, we prevailed in this task. 
It was a new AC remote control unit concept. This version of AC RCU became widely distributed on the Chinese market.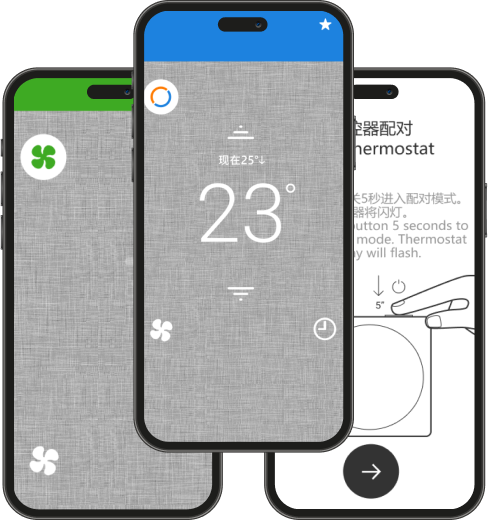 Result
The Apps were released in the Chinese market region.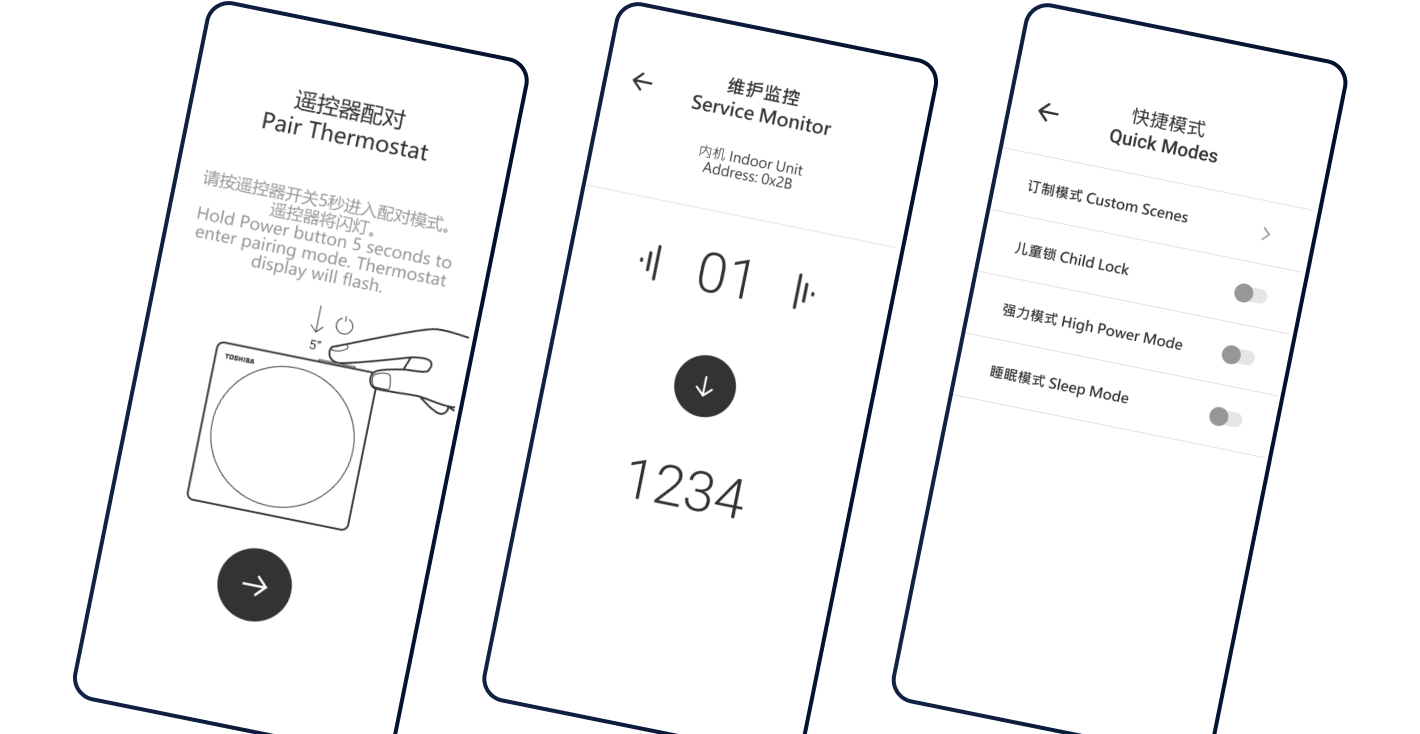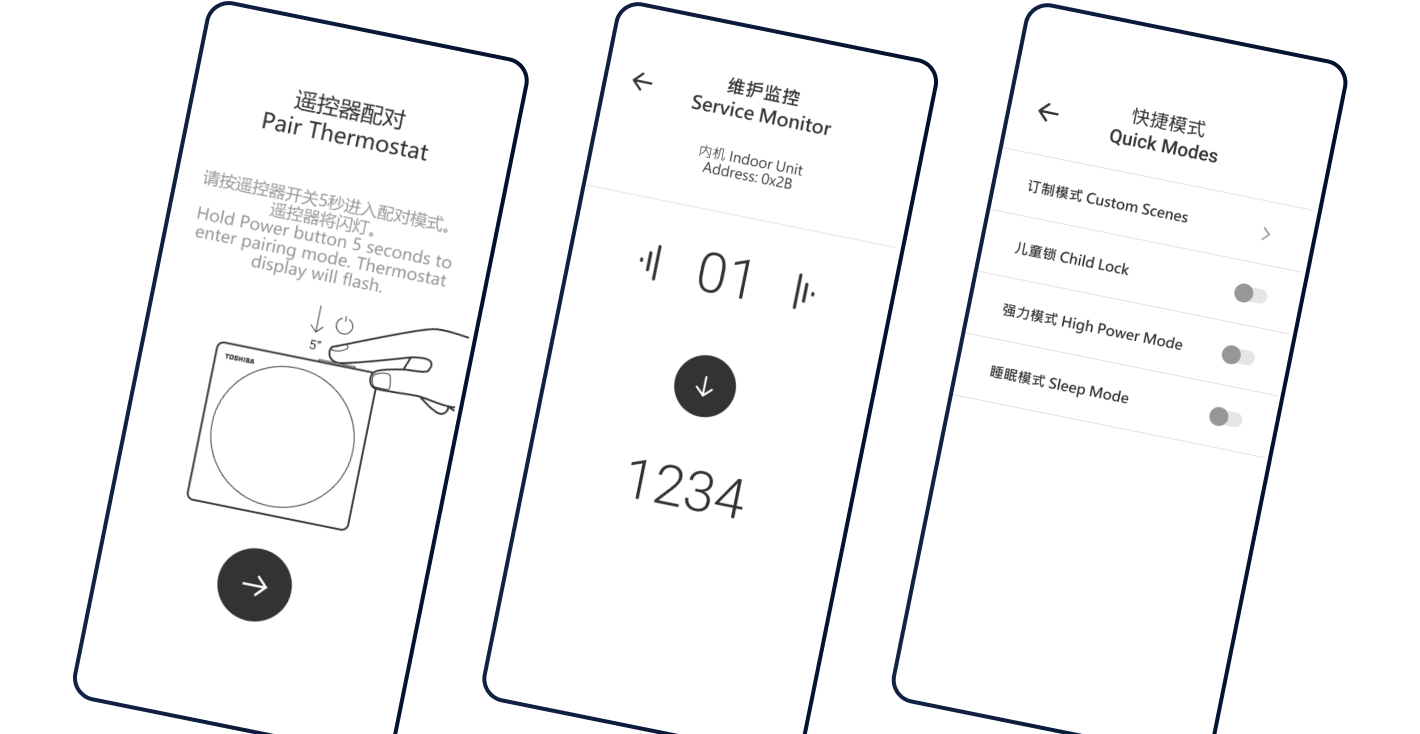 Have an app idea?
Let's start with a
free quote

!