UI/UX Developer & UI/UX Designer: Understanding the Differences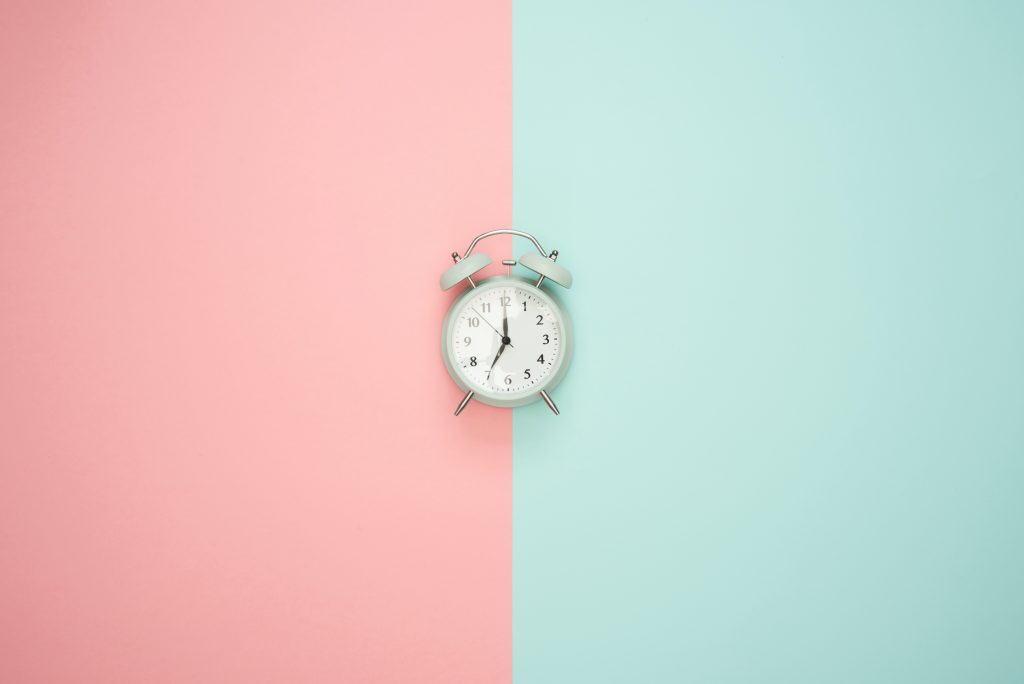 There are a total of 1.9 billion websites and over 7 million apps on the internet in 2023, and it will keep growing. It is not surprising that people navigate numerous websites and smartphone applications in the digital world at breakneck speed. That means people are exposed to a huge amount of content and have little time to digest it. So, when they encounter awkward or confusing interfaces, they tend to jump right over them without a second thought.
In order to entice visitors to stay and read the company's content, user interface (UI) and user experience (UX) designers and developers are crucial. However, both professions focus on different elements, tasks, and processes in order to help organizations develop better interfaces.
The ideas can appear difficult at first, but if you get the fundamentals, they're not as difficult. To know the difference between what the two professions can do for you, it's better to know the terms they're working on.
What Separates The Terms "User Interface" and "User Experience"
UI and UX are frequently confused by many individuals. In actuality, there are important distinctions between them. To gain a clear idea, let's dive into the details.
Customers interact with a product through its user interface, which consists of all the visual and functional components that make it appealing to the eye. These components include buttons, audio, color, photos, and videos.
UI refers to the user interfaces of software, websites, and apps. On the first landing page, users are more likely to click the CTA when there is a good balance between the UI and the content. Because of this, designers must put their efforts into making a visual that reflects the business' voice and suits the target profiles. This phase would take a lot of their time at the beginning of their work.
We can take an example from the ITI website. They picked a minimalist design with a subtle effect. So users can access all the information they needed with ease. You may notice that the 'Let's Talk' button is using a contrast color than other elements on the first landing page. They do this because they want users to recognize the button right away and hit it.
A designer must fully immerse themselves in the user's perspective when creating a UX. They should work to make their design as user-friendly as they can. This could involve anything from placing the logo design in the right position, maximizing the user-friendliness of the website and app structure, enhancing the display's aesthetics to including tools that facilitate users' tasks.
For example, let's say you're developing a food delivery app. You need to have a design that helps them find recommended foods or food categories in a few taps, so they won't have to search around too much. For example, on the DoorDash app homepage, you can easily access all of that information just with a few taps.
Who is UI/UX Designer
UI/UX Designer Job Description
A UX/UI designer, often known as a full-stack designer, is responsible for both the UI and the UX at once. The duties of the UI/UX Designer include all parts of screen display and information presentation. They must be able to create a showcase for a fresh new website or redesign an outdated one.
The marketing department, UI/UX developers, and project supervisor are just a few of the people they must work with to create a suitable design. Besides, it will help them to be more creative as their receive a lot of useful data.
Additionally, they have to pour all their effort into making the screen display simple and providing users with a positive first impression. They must be very creative and have a fundamental comprehension of the users' behavior.
UX/UI Designer Responsibilities:
User Study
User research or user studies will provide more insight into determining the appropriate color, persona, and style for the screen design. The better a designer understands their users, the more likely it is that their client will be happy with their final product.
Creating User Journey Map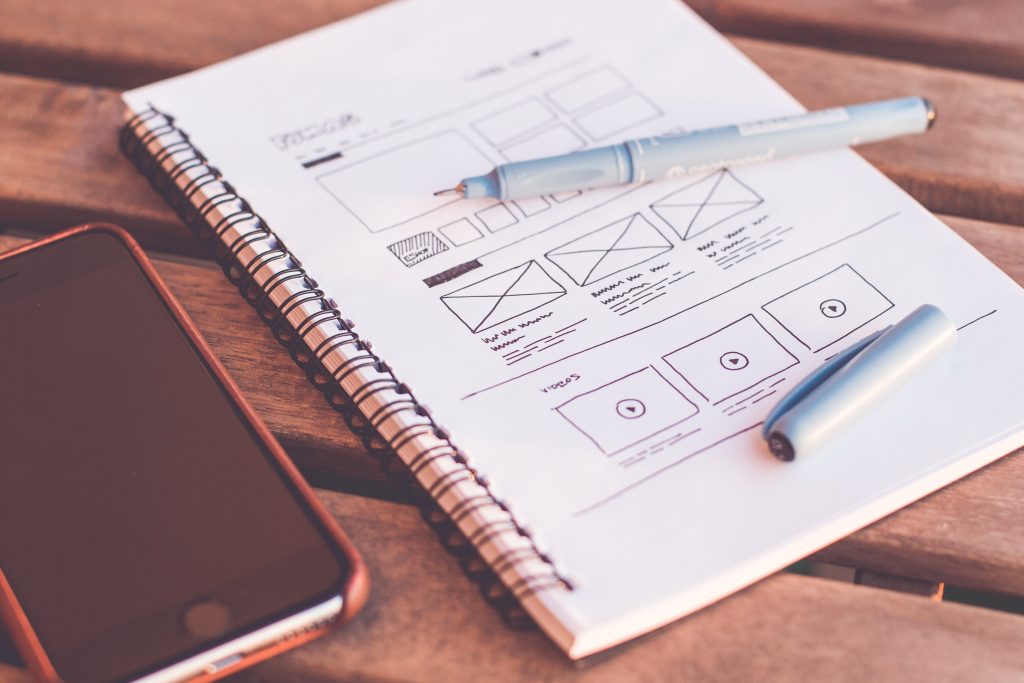 After gaining a greater understanding of the users, a designer must create a user journey map. As a result, the UI/UX designer will find it easier to embrace the user's perspective. From this point on, the UI/UX designer may build an interface that is appropriate for the company's content and customer psychology. For instance, when you visit an e-commerce site, to entice you to click on it and learn more about the product, some designers may create an eye-catching sign-up button.
Wireframing and prototyping
Next up for a designer is creating a wireframe and prototyping. Wireframes are graphic depictions of the structure and operation. Wireframes serve as a design mockup and illustrate each page's function. Making an attractive, functional model of the finished product is all that is necessary.
UI/UX Testing
To gather feedback from real end users, the prototype has to be tested on them. The user experience, features, and functionality of an interface may all be evaluated by designers using this method.
UX/UI Designers' Required Skills
Analytical and critical thinking ability
A UI/UX designer must devise various methods to improve the overall idea. By thinking about how the different elements of your interface fit together, they should have to see where changes may be made. Analytical and critical thinking intelligence is among the qualities that UX/UI designers should have most since they help them find and fix design issues before sharing their work with clients.
Interpersonal Skill
In order to create a compelling design, A deep grasp of the target user is necessary for UI/UX designers. This means great listening, interpersonal, and interpersonal skills are required of UI/UX designers to fully understand the preferences, problems, ambitions, and objectives of the users. Studying users' behavior will also help designers decide which features to maintain and which to remove from applications and websites to improve overall experiences. Designers who can study their users well may create more beneficial designs.
Hourly Rate and Average Salary of UX/UI Designer
An anticipated yearly pay for a UI/UX designer is roughly $73,681, which means $43.70 per hour. Although, their earnings can vary widely based on their experience in the field, employer type, and industry. Someone who is just starting earns around $65,000 per year.
A senior UX/UI designer with five years or more of experience may expect to earn between $89,861 and $118,698 annually. A senior who has a successful portfolio might earn more than $161,503 per year. Although compensation might be a useful indicator of a candidate's talents, you must also carefully examine their background and portfolio. By looking at their portfolio, you may learn more about their design approach and determine whether it is appropriate for your project.
10 UI/UX Design Tools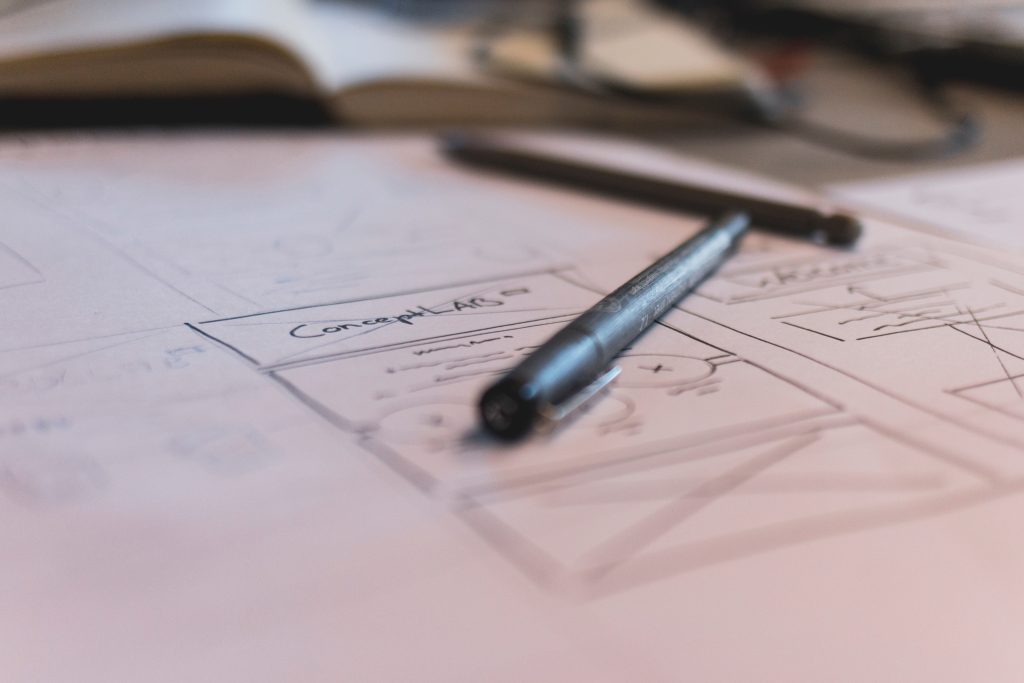 Sketch
InVision Studio
Balsamiq
Marvel
Axure
Flow Mapp
Figma
Framer X
Origami Studio
Adobe XD
Who is the UI/UX Developer
UI/UX Developer Job Description
UI/UX developers are people who code a script for the interactable interface. UI/UX developers, also called front end developers, utilize their understanding of coding to construct websites, applications, and other interactive digital experiences. What does this mean in practice? Front end developers might be responsible for how a user moves from screen to screen in an app or how the information of a category expands. It's their job to create the interface that users click, tap, and swipe across.
UI/UX developers are responsible for keeping an interface responsive. This means ensuring that the website or app works properly regardless of the device or platform being used to access it. They are also responsible for the first interaction people have with a product. If a user clicks on a button and something unexpected happens, or if a page takes too long to load, it's the front end developer who will get the blame.
UI/UX Developer Responsibilities
Front end developers are also responsible for integrating data that is collected from user inputs. They might be responsible for working with back end developers who write the code that interacts with the database. This can include collecting, storing, or presenting data. Front end developers are responsible for keeping a website or app up-to-date. This involves fixing bugs, implementing updates, and troubleshooting issues as they arise.
Data that is gathered from user inputs must also be integrated, which falls within the purview of front end developers. They might be responsible for working together with back-end programmers to create the code that communicates with the database. This might involve gathering, preserving, or displaying data. Front end developers are in charge of updating a website or app. This includes addressing defects, putting fixes into effect, and debugging problems as they appear.
UI/UX Developer Required Skills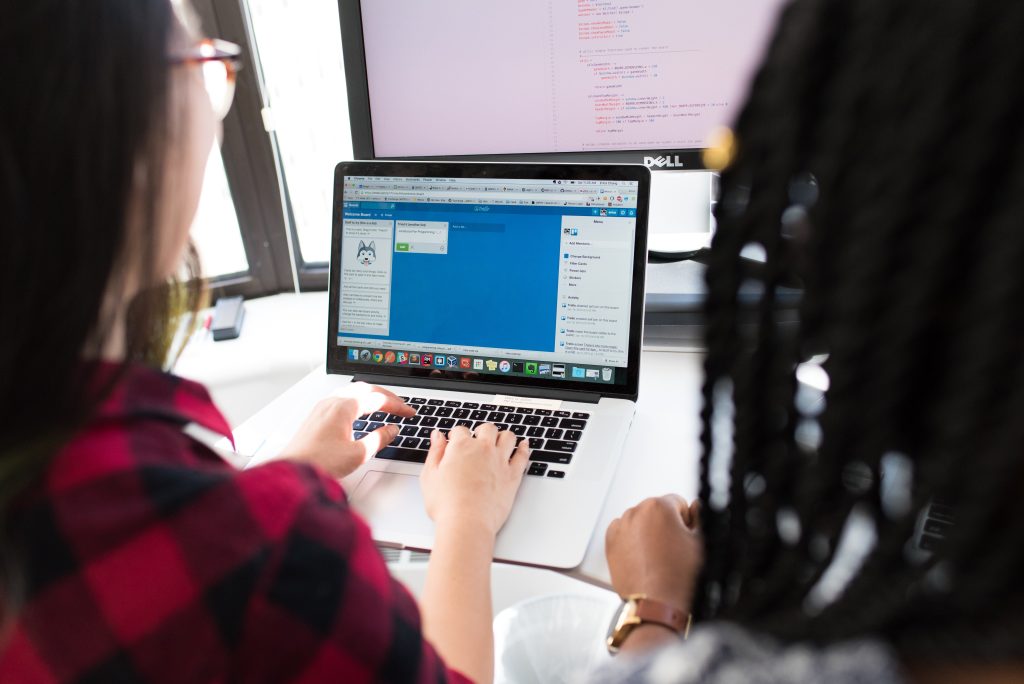 UI/UX developer, you need to master a wide range of skills. However, they may specialize in one area and rely on other team members for other skills. Here are some of the skills UI/UX developers need to have:
Analytical and Critical Thinking
The first skill they must possess is analytical and critical thinking skills. A UI/UX developer must have the ability to segment a project into stages and address issues as they emerge. This individual must also be able to evaluate a scenario and come to wise judgments based on the information they have gathered.
Communication Skill
Communication skills are also useful for UX/UI developers. A front end developer must be proficient in speaking with project supervisors, UX/UI designers, and other developers. Additionally, this individual must be able to effectively interact with their team and stakeholders.
Computer Science
The process of front end development combines design and computer science. To build code that carries out certain tasks, a front end developer must be able to comprehend how computers operate.
Curiosity and creativity
A UI/UX developer needs to be curious and creative. This person must always be interested in learning about new technologies and be willing to try new things.
Hourly Rate and Average Salary of UI/UX Developer
The average annual salary for a front end developer is $101,788 and $49 per hour in the United States. According to Glassdoor, for an entry-level UI/UX developer, their average annual salary may be around $100,257. For a mid-level position, their salary will most likely be between $107,768 and $116,514, and an experienced lead UI/UX developer can earn up to $160,587, or even more. Keep in mind that these numbers are just averages, and their salaries will depend on their level of experience and the industry they work in. As with any other job, their salary can also be affected by their company's location, size, and industry.
Best 10 Tools For UI/UX Developer
Sublime Text
GitHub
Atom
Bootstrap
Chrome DevTools
Bit
Codepen
Jaws
Browserstack
Visual Code Studio
What Sets UI/UX Designers and Developers Apart?
We can use the analogy of house building to differentiate between the two professions. Architect as a UI/UX designer and a house builder as a UX/UI developer. We would want to hire an architect to construct a stunning, a comfortable home for us. Then the builder will start carrying out the plan after the design is finished and approved.

We can get onclusion from the analogy that UI/UX designers are only concerned with an interface's aesthetic appeal. In order for consumers to swiftly and efficiently locate what they're searching for, they make sure the products are logically structured and simple to use. Every visual element, including text and pictures, must have an attractive design and be easy to use.
When it comes to technical ability, UI/UX developers are superior to UI/UX designers. Users must easily access all the data they require to use the product, and the entire program's code must work. They are competent in recognizing technical issues and resolving them. The code must also be updated and maintained, which falls under the purview of UI/UX developers.
They must learn a variety of programming languages, such as HTML, CSS, and JavaScript. Additionally, they must evaluate and use the necessary technology that is appropriate for the product.
UX/UI Designer and UI/UX Developer: Who to Hire?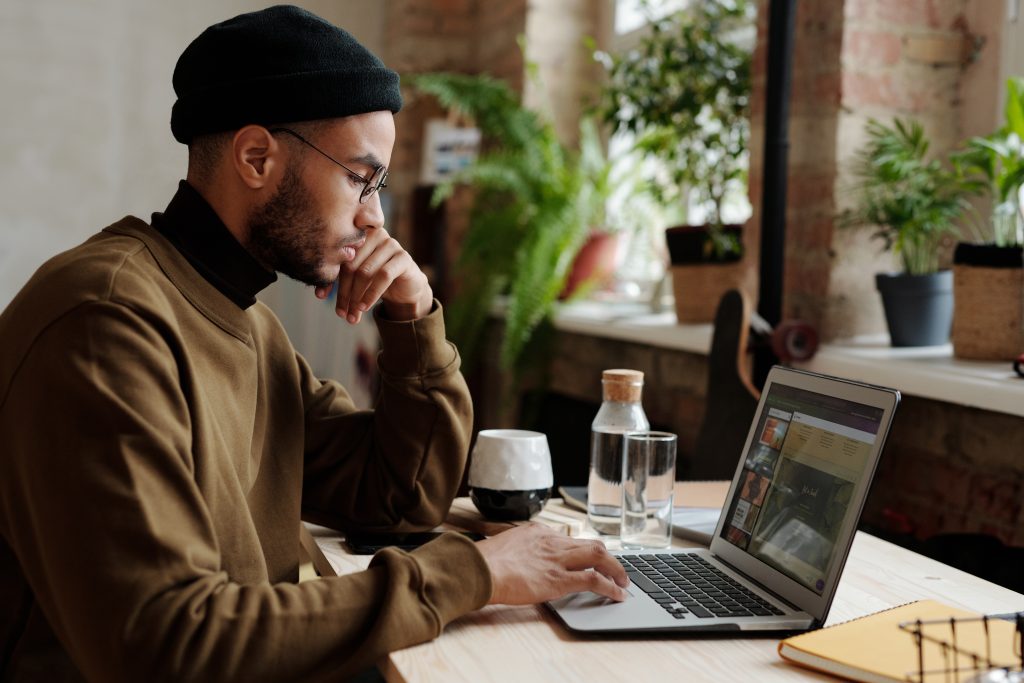 Both have different tasks with different skills needed. Although some people can do both UI and developing UI/UX at the same time, most of them take a specialization in one of them.
The best time to recruit a UI/UX designer is during the discovery stage before any development has started. At this stage, a project owner will tell all the requirements they want in an interface and how the designer can help them achieve that goal. The owner will also tell about their users' profiles so the designer can explore more about them. All of this information will be useful for UI/UX designers to create a design that is suitable for the requirements.
They will provide you with suggestions on the fonts, colors, photos, and other aesthetic components they believe your website needs. They have a creative approach through which they determine what would work best for your website because they are primarily concerned with design. This is helpful since your front-end designer could use imagination to come up with ideas you wouldn't have thought of, which is crucial for attracting customers' attention.
If you just need a basic interface, hiring a UI/UX developer is preferable. Despite focusing more on the technical side, they still create a basic interface design. Although they might not be as imaginative as a designer, UI/UX developers will make sure the interface works.
When it comes to large-scale projects, having a designer and a UI/UX developer is preferable. By doing this, you can be sure that everything is in its appropriate place, your interface looks great, and everything works as it should.
UX/UI Designer and Developer: Key Summary
| UI Designer | UX Designer | UI/UX Developer |
| --- | --- | --- |
| In charge of the overall interface appearance. | In charge of the user friendly interface | Putting interface design into practice. |
| Working using layout creator tools, graphic design applications | Using interface testing tools and mock-up creator tools | Using Javascript libraries, debuggers, and text editors |
| Competence in graphic design, component composition, typography, and color scheming. | They possess the ability to create information architecture, user testing, design websites, and comprehend human psychology. | Possess the ability in a front-end programming language |
| Gathering users' needs and designing the optimal UI | Optimizing the UI to improve the user experience | Constructing a responsive interface on several devices |
| Best hired at the early stage of the project. | Best hired after you have done the design and user research. | Best hired when you have done UI/UX design process |
| Earn an average of $72,000 a year. | Earn an average of $73,000 a year. | Earn the average salary of $84,000 |
Conclusion
Developers and UI/UX designers have varying degrees of expertise. The UI/UX designer is responsible for the visual presentation. They must design a layout that users will enjoy. And the technical elements of the design are handled by a UI/UX developer. Without taking into account the viewpoint of the user, they implement each aspect and component as intended by the designer. Both occupations are essential and have a big role in making digital products.
You are here
2 Discuss it with our expert
3 Get an estimation of a project
Thank you!
Your form was successfully submitted!