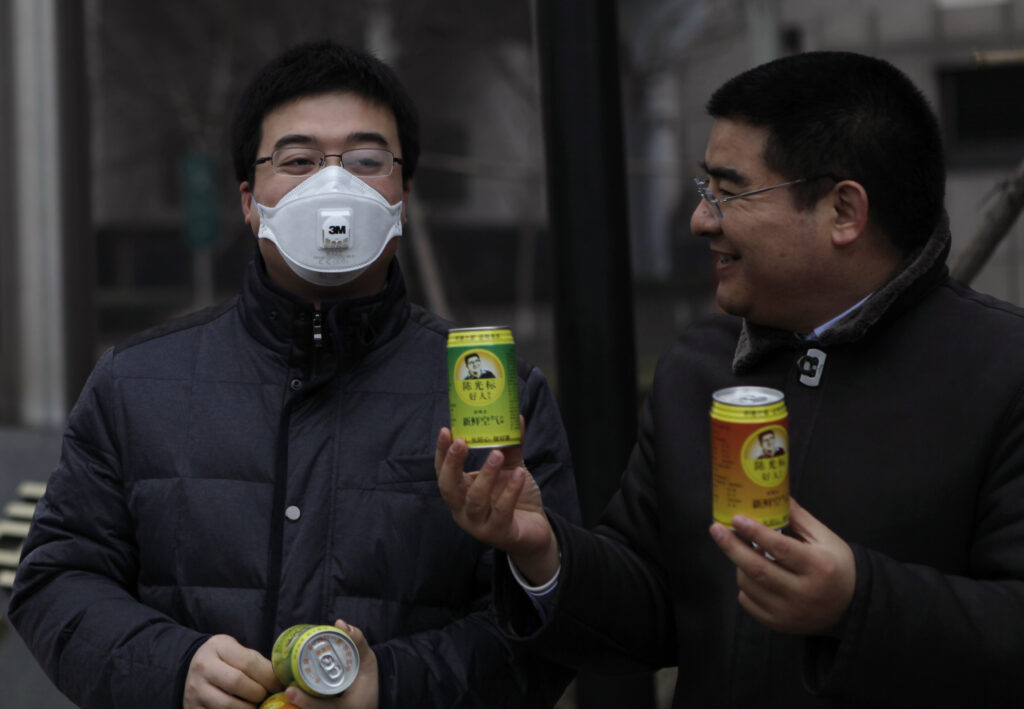 They say, "ideas rule the world". The startup world is no exception. Aspiring entrepreneurs spend months, if not years, to figure out what the next big idea would be. Quite often, the idea seems interesting and innovative to its creator (as the gut feeling tells him so), but people around do not share the same attitude.
On the contrary, their critique could simply ruin the creator's optimism. Remarks like "Oh, no! That's not gonna work!", 'You serious? Hey, pal, think again" or, in the worst-case scenario, "Are you nuts?" can mercilessly spoil your day, so you won't try to come up with something special again.
And that's not right at all. Do not ever let someone tell you if your idea is crazy or not. Because they just don't know. Like Robin Williams said: "No matter what people tell you, words and ideas can change the world". Hopefully, this statement is easy to prove. Below you will find the top 5 weirdest business ideas that turned out to be successful.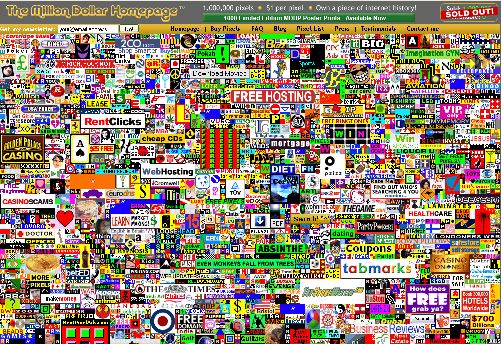 The year was 2005, and Alex Tew was a student who wanted to get some money to pay for his third year at the university. His bank account was empty, and it seemed that all he had was a notebook and a pen. However, that was enough to come up with a brilliant idea.
He wrote down just one question on his notepad: "How can I become a millionaire?" After 20 minutes of a heavy brainstorming, he got the answer. So he said to himself: "What if I can sell one million pixels of advertising space on a website for $1 per pixel? This is one of those crazy, quirky ideas, but it just might work. I've got nothing to lose anyway."
So he borrowed $100 for the domain name and basic web hosting. Look into HostingAdvice to find a hand-picked selection of free hosting providers and web hosting reviews If to get into details, Alex's idea was very simple: businesses can buy at least 10×10 or larger blocks of advertising space for $1 per pixel and place their custom logos and links on the website. Then Alex convinced some family members and close friends to buy the first 1,000 pixels. He also assumed his idea could be an intriguing story for the media, so he made sure to contact the local press.
As you've already guessed, Alex hit the bull's eye. The word quickly spread through the media and within two weeks he sold $40 000 worth of pixels. In no time, the website was discovered in more than 35 countries and just in five months, he made $1 million. Enough to pay for his college, right?
He sold the remaining pixels on Ebay. The last ad space on his site was bought for $38,000. "I've spent probably about $40,000 maintaining the site and publicizing it, so there's been some degree of expense to keep it going. But still–it's a healthy profit at the end of the day." – happy Alex says.
In May 2015, Alex Craig launched Potato Parcel, a website that ships an inscribed potato to your friends (or basically to anyone). Yes, you got it right: a personal message on an ordinary potato.
Like the official motto says: "Send a message.. with a potato!"
Do you find the business concept irrelevant? You do? Well, Potato Parcel's customers don't. The 24-year-old business genius has averaged $10,000 per month in sales since the website's launch. He has sold more than 3,000 spuds in just four months.
The average cost is $10-$15 per potato, and the working process is simple: Alex just buys batches of potatoes, makes a writer, and sends them to the address requested by his client.
Selling Canned Air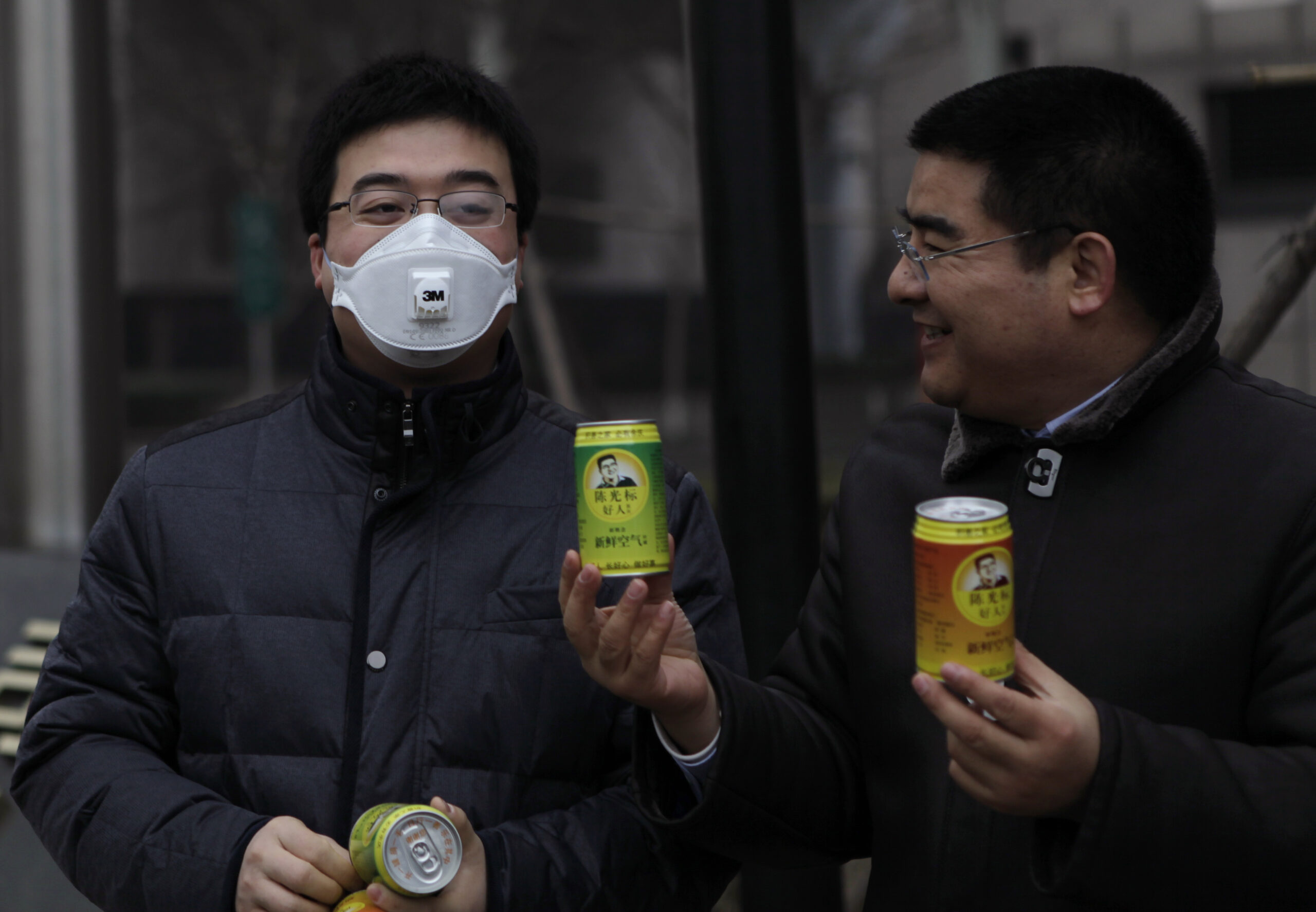 To sell air – the dream of each and every lazybones in the world has finally come true. The thing is that lazybones do not earn $8,000,000.
However, a Chinese businessman named Chen Guangbiao does. This may sound like a bad joke, but it's not something to be called funny. As a matter of fact, air pollution has become a major issue in China and poses a real threat to Chinese public health. So Chen Guangbiao had the wildest idea. Eventually, he has sold over 10,000,000 cans of air from less polluted places in China in 10 days. The air was sold at 80 cents a can.
Can you believe it – the millionaire fights pollution with thin air! Surely enough, he understands that his canned-air campaign can't beat the problem, but says "it's a way to awaken people to the importance of environmental protection".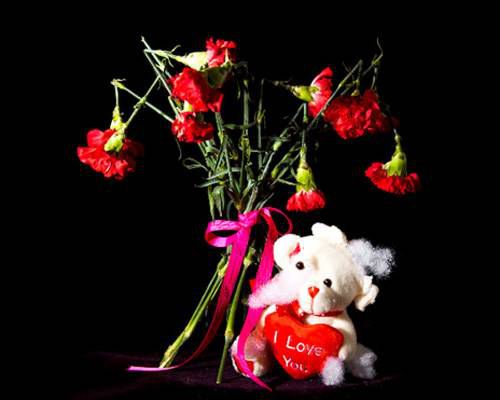 Do you have archenemies? Or, maybe, your ex is so annoying you can't just let it go?
If the answer is positive, you better know about DRF – an online shop that sells…withered flowers. Yeah, the ones you throw away after your Birthday party is over. The business concept is plain and simple: you choose "the bouquet", provide an address, and the person you "like" receives a rather unpleasant surprise.
Without any doubt, the founders of the website just reinvented the florist business. And judging by the testimonials on their website, the standard flower sellers have a huge competitor now.
Although they only have 4 articles with prices ranging from $29 to $33, the business goes well. Alas, the world is full of vengeance (and weird ideas).
This one is a blast from the past, but without it, the list would be incomplete.
The story takes us to 1975, when Gary Dahl was sitting in a bar in Bonny Doon (California) listening to his friends make complaints about their pets. As quick as thought, the idea stroke him: "What if I create a perfect pet? A pet that would not need to be fed, walked, and bathed?" And he did create it, no joke.
According to this entrepreneur's philosophy, "a perfect pet" is…a rock from Mexico's Rosarito Beach. Perhaps, in this case, the realization took over the idea as "pets" were marketed like live pets, in custom cardboard boxes with straw and breathing holes – just like in real life. He even wrote a sort of "instruction manual" for a pet rock. This manual was full of jokes and plays on words that referred to the stone as an actual pet.
Eventually, Dahl sold 1.5 million Pet Rocks for $4 each and became a millionaire. Simple as that.
P.S. The Pet Rock hit the US market again in 2012. Some good things just can't die.
They say, "(weirdest) ideas rule the world". So, what is yours?