Blog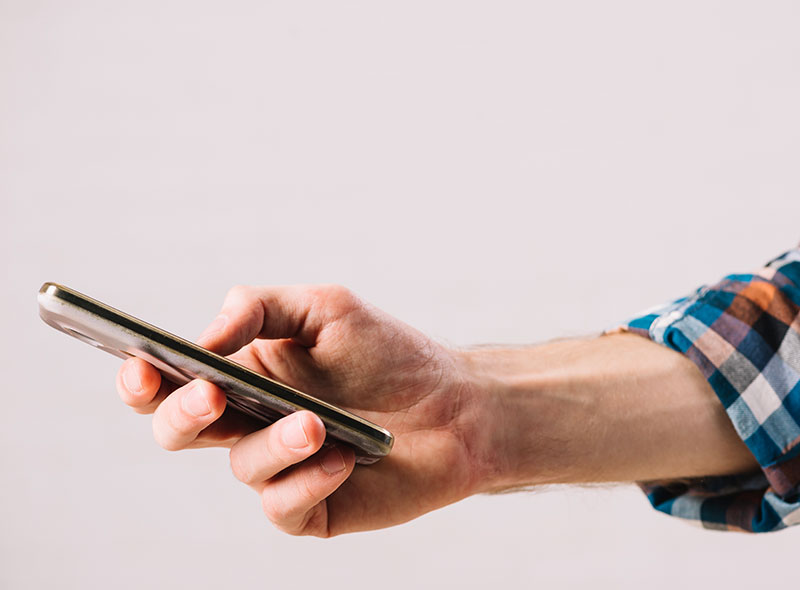 Everything is going mobile today, so modern and user-friendly mobile applications are becoming a must-have for businesses that would like to stay competitive.
If you have already realized the importance of custom mobile app development for your business, welcome to the club: you are on the right track. A mobile application tailored to your business needs will open up new opportunities for your company—after all, there are billions of mobile phone users in the world, and the number continues to grow.
But how can you choose the right technological partner that would provide you with high-end mobile app development services? Seems like a challenging task.
SumatoSoft Analytics Center comes to the rescue.
We carried out research and analyzed the information available online about hundreds of software companies that provide mobile application development services. Now we are ready to reveal the Best 10 Mobile App Development Companies according to SumatoSoft Analytics Center.
Take a look at this list of Top 10 Mobile Development firms and choose the one that will build an exquisite mobile app for your company and enhance your business growth.
SumatoSoft tops the list of the leading 10 mobile app development companies in 2022. SumatoSoft is a mobile app development company with extensive experience in designing mobile applications for companies from a variety of industries.
The company has successfully delivered multiple projects for promising startups, SMBs, and enterprises. SumatoSoft focuses on each client's specific business needs and builds a mobile solution tailored to address challenges and meet those needs.
SumatoSoft builds progressive applications, IoT solutions, artificial intelligence and machine learning mobile apps for a reasonable price. The user-centric approach enables the company to develop user-friendly mobile solutions with a top-notch user experience.
SumatoSoft is a trustworthy mobile app development firm that managed to become a technological partner for its clients.
Konstant Infosolutions is an India-based mobile development company that provides Android and iOS app development services for enterprises and startups.
The firm has already implemented more than 3000 application development projects for businesses across 30+ industries.
Konstant Infosolutions provides UI and UX design services, develops native and hybrid mobile applications, as well as builds wearable solutions at a constant high-quality level.
Rightpoint is another leader among mobile app development firms on the list.
The company has adopted a technology-focused approach and strives to facilitate digital transformation for its clients by creating meaningful digital experiences.
Rightpoint utilizes cutting-edge technologies, develops product strategy, builds prototypes, develops mobile applications, and creates content for them. The agency's clients include a number of Fortune 1000 companies.
TechAhead is a firm that provides full-cycle mobile app development services. This means the company develops iOS and Android, as well as Xamarin-based (cross-platform) applications from scratch.
TechAhead offers a whole range of mobile development services: from UX and UI design to quality assurance & testing, support and maintenance.
The company develops scalable mobile solutions for startups and SMBs operating in retail, healthcare, finance and other industries.
Small Planet has taken the fifth spot among the leading mobile app development firms.
The company has implemented more than 90 mobile development projects that include building AI- and ML-based mobile solutions.
Small Planet has deep experience in custom mobile app development, user experience design, iOS app development, Android app development, and cross-platform development.
The company won an award for designing top-tier mobile applications.
Big Nerd Ranch is a company that focuses on providing UX & UI design, Android and iOS mobile app development services, and offers books on mobile app development.
The firm has impressive tech expertise and almost 20 years of experience in mobile app design and development.
Big Nerd Ranch also delivers IT consulting services for mobile development teams from other organizations.
FATbit Technologies is a leading custom mobile app development company that was founded in 2004. With years of experience and agile development methodologies, the company has efficiently and effectively catered to the ever-evolving needs of clients across the globe.
Moreover, their team of multidisciplinary experts focus on delivering creative tech-led applications that aid businesses in building a sustainable competitive advantage.
Apart from developing applications that can be tailored as per the requirements of a client, FATbit Technologies also offers services like consultation, website designing, digital marketing, and more.
Sidebench is a mobile app design and development firm that focuses on UX and UI design, mobile solutions development, and systems integration.
The company is experienced in delivering mobile applications for companies from various business domains.
Sidebench offers product strategy development (business analysis, user research, etc.), user experience and visual design, user testing, custom mobile application development, and other services.
Red Foundry is a mobile app design firm with more than 10 years of experience in mobile application development. Red Foundry designs and develops native Android and iOS applications.
The company offers various mobile app development services, including integration with payment systems, content systems, and other third-party services.
Apart from mobile app development services, Red Foundry provides application maintenance services.
Hedgehog Lab completes our list of top mobile app development companies.
This software development firm provides a number of mobile app development services that include mobile app design, mobile solutions architecture, and building and marketing mobile apps.
Hedgehog Lab delivers both native iOS and Android mobile applications and cross-platform solutions for such global companies and brands, as the Financial Times and Mitsubishi.