Blog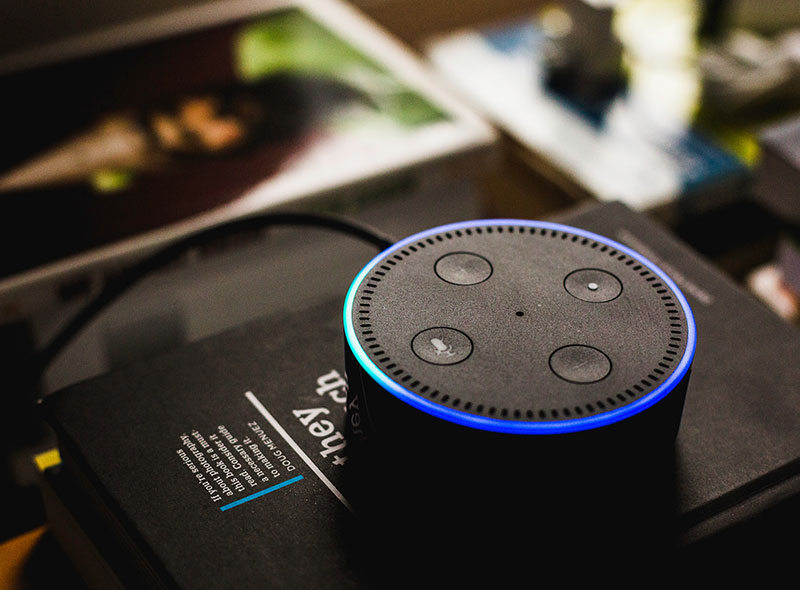 The Internet of Things (IoT) is one of the most intriguing, innovative, and promising technologies that open up new opportunities for businesses, manufacturers, and common people across the globe.
If you would like to find a best-in-class IoT company that would build an upscale Internet of Things solution for you, you are in the right place. SumatoSoft Analytics Center has carried out research and compiled the list of 10 best players in the market of Internet of Things and the Industrial Internet of Things development.
It is important to choose a technological partner, an IoT company in particular, very thoughtfully. Choosing carefully will provide you with high-end IoT products and solutions and open up new business opportunities for you.
So, to choose and hire a trustworthy IoT development company that is capable of building a top-tier IoT product and providing you with compelling IoT solutions, take a look at the list of Top 10 IoT Development companies below.
We believe that this shortlist will enable you to find a reliable IoT development partner that will meet your requirements & business objectives and facilitate your company's growth. Good luck!
SumatoSoft is an IoT software development company that delivers a wide range of Internet of Things software development services.
SumatoSoft is well-known as a trustworthy web and mobile development company with a focus on Ruby on Rails.
The company builds IoT solutions for startups, small and mid-sized businesses, and enterprises from multiple business domains. They include healthcare (devices for remote health monitoring), manufacturing (industrial IoT), smart home, retail, logistics, and others.
Another company that offers the Internet of Things development services is Pegasus One.
Pegasus One is an IoT software development company with a solid background in providing custom software solutions for the Internet of Things.
The company builds solutions for the industrial Internet of Things, connected devices for consumer IoT and IoT wearables.
The expertise of Pegasus One covers IoT device management, IoT platform development, IoT security, IoT analytics and other aspects.
Reinvently is an IoT development company that provides the Internet of Things software development services and builds mobile, AI and ML solutions for a wide range of industries: healthcare, finance, fitness & sports, booking & ticketing, music & entertainment.
The company has extensive experience in building scalable IoT solutions. They include mobile IoT applications, apps for wearables, connected devices, IoT infrastructure development, and more.
Sirin Software is an Internet of Things development company that builds IoT hardware and embedded systems, and web and mobile solutions.
The firm has implemented multiple Internet of Things projects: parking digital systems, IoT-based electronics, radio communication systems for industrial IoT and many others are among them.
Sirin Software is a trustworthy IoT software developer that provides top-notch solutions to its clients from multiple industries.
Very is another IoT app development company that provides multiple Internet of Things development services.
The company focuses on scalable IoT solutions development, as well as building IoT devices prototypes. Apart from this, Very specializes in the development of IoT platforms utilized for connecting & monitoring devices, and delivers IoT security services.
This IoT development firm utilizes artificial intelligence and machine learning technologies to make IoT solutions even more modern and efficient.
Infinum is a digital agency that implements turnkey software development projects.
The company has deep expertise in IoT app development and provides its clients with smart devices, applications for IoT wearables and custom IoT software solutions.
Infinum offers IoT UX & Ui design, mobile app development, IoT architecture development and IoT device connection services.
MobiDev is an Internet of Things development firm that builds comprehensive IoT solutions. The company specializes in IoT development services, including Industrial Internet of Things. In addition, augmented reality solutions development is among the services the company provides.
MobiDev builds custom IoT products, mobile applications for smart homes, IoT solutions for connected cars, industrial IoT solutions, IoT wearables for healthcare organizations and offers the Internet of Things consulting services.
Dogtown Media is a web, mobile and IoT design and development company that has successfully implemented a number of the Internet of Things development projects. I
The company provides its customers with custom software solutions in various business domains, such as healthcare, fintech, edtech, home automation tools, geolocation solutions, smart BLE connected devices and more.
Concepter is an IoT development company that delivers custom Internet of Things development services.
This IoT firm also focuses on prototyping, IoT products design, developing IoT hardware, embedded development and electrical engineering.
Concepter provides full-cycle IoT development services: from ideation, prototyping and design to software development and manufacturing.
IQ Direct Inc. completes our list of top 10 IoT development companies. The company has expertise in IoT software development, building and connecting IoT devices, and business automation and provides its services to small and mid-sized businesses from various industries.
What is more, IQ Direct is experienced in electronic design, firmware and embedded development, mobile app development, and contract manufacturing.
‍