How to Choose an IoT Consultant For Your Business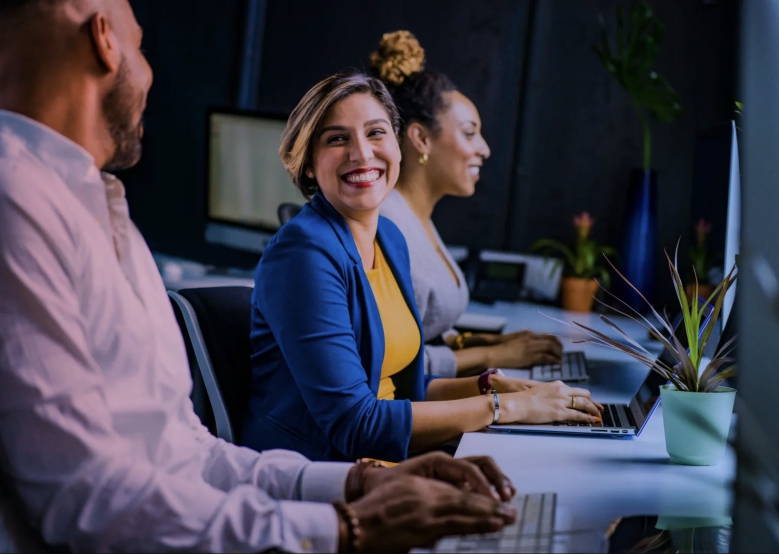 After years of hype, anticipation, and steady uptake, the Internet of Things seems poised to cross over into mainstream business use.
According to McKinsey, the number of businesses that use IoT technologies has increased from 13 percent in 2014 to about 25 percent in 2022. And the worldwide number of IoT-connected devices is projected to increase to 43 billion by 2023, an almost threefold increase from 2018.
The IoT-connected devices generate massive amounts of data that can bring valuable insights to businesses. However, the raw data doesn't guarantee that a business will get anything useful. It's challenging to integrate the Internet of Things into your business, but it's much more challenging to interpret the data IoT generates and improve the business thanks to it. IoT consulting helps businesses to benefit from the IoT technology. Who IoT consultants are, reasons to hire them, their responsibilities, required skills and knowledge – all that is the topic of our article.
We don't cover the definition of the Internet of Things in the article, so if you want to know more about that technology, feel free to read our articles on this topic or download a whitepaper devoted to IoT architecture, its advantages, real-life examples, stages, and layers.
Enjoy reading!
Demystifying IoT Consulting: What It Means
Internet of Things consulting (or IoT consulting) works just like any other type of consulting – it is the practice of providing a third party with expertise on a matter or in some domain or industry. In the case of IoT consulting, a consultant is an IoT technology implementation advisor who either examines theoretical opportunities the Internet of Things may deliver value to a business and presents them or provides his expertise on how to build an IoT system in the best way.
Before we describe the exact set of activities IoT consultants perform, two questions logically derive from the previous abstract:
Why should you care, spend money and implement IoT technology? 
Why hire an IoT consulting service provider?
We answer both of these questions in the following chapters.
The Transformative Power of IoT: Why Use It
To answer that question, we need to understand that the Internet of Things is a tool that serves various purposes. Just like you can use a car to drive from one place to another or use a website to sell products to your clients, you can use the Internet of Things to achieve a new level of efficiency in your business. We have a separate article devoted to the numerous benefits the Internet of Things brings, here we want to mention only some of them:
Real-time information – IoT devices share the information with low latency which is a huge advantage to self-driving car manufacturers, healthcare organizations, autonomous robotic warehouse systems, and more.
Control and monitoring – IoT devices are supposed to track physical parameters of the environment, making them ideal instruments for monitoring anything like humidity level, soil temperature, patient heart rate, the location of a product or a vehicle, etc.
Improve operational efficiency – the data IoT generates helps to achieve savings across manual labor, energy consumption, yield loss, the number of defects in manufacturing, overall costs, and more.
Predictive maintenance and digital twins – the consequence of precise monitoring is the opportunity to assess the risks of product failure and initiate maintenance processes before failure happens and affects business processes. Another valuable opportunity for businesses that deal with high-value equipment is the option to make a digital twin, which is a virtual model of the physical machine. A digital twin allows running simulations to identify vulnerabilities of the equipment.
Adaptability to diverse industries – the versatility of IoT means it isn't confined to a single industry or application. From smart agriculture utilizing sensors to maximize crop yield, to retail leveraging IoT for personalized shopping experiences, its adaptability is unmatched. This multi-industry applicability means businesses from varied sectors can tap into IoT's potential to revolutionize their operations, customer experience, and overall efficiency. Whether you're in the energy sector aiming to optimize power consumption or a city planner looking at smart city solutions, IoT offers tailored benefits that cater to unique challenges and objectives.
We want to highlight one more time – these are the most common advantages, while every industry has some specific benefits from leveraging IoT technology. IoT has a great influence on logistics, healthcare, robotics, manufacturers, raw material suppliers, and more.
Now let's turn to the next question.
Unlocking Potential: The Benefits of Hiring an IoT Expert
This question can be considered from the perspective of a more general question "why hire a consultant at all?" because answers to both questions are quite similar. However, in the case of the Internet of Things, the answer will be a little more complicated because this technology is very complex and has a lot of hidden hazards. Ignoring them, you risk bringing the value of the developed IoT system almost down to zero. An IoT expert can address this risk, however, there is a challenge that modern universities don't keep pace with technological changes and can't provide relevant knowledge on some technologies like the Internet of Things. As a result, the labor market in the USA adopted and started to offer high-tech job posts with no college degree necessary. So we can conclude that a person can only become an expert in IoT through experience which makes the expertise extremely valuable.
Get a free cost estimation of your project:
Development
Development services of unmatched quality and build reliable & transparent cooperation.
Project management
UI & UX design
Web & mobile development
Quality assurance
Thank you!
Your form was successfully submitted!
Staff Augmentation
Ready-to-go and a custom-hired team of software engineers, Scrum Masters, Designers, and QA specialists .
Web developers
Mobile developers
Designers
QA & Testing engineers
Thank you!
Your form was successfully submitted!
IoT consultants are experts who have many years of experience over their belts in the development of IoT systems. An IoT consultant is a specialist who reduces the number of mistakes your development team will make, saves money you will spend during the development, helps to meet deadlines, and ensures that implementation of the Internet of Things will deliver value to a business.
Hence, there are 6 main reasons why you should use the service of IoT consulting:
IoT consultant's expertise is extremely valuable – with the rapid evolution of IoT technology, hands-on experience outweighs traditional academic knowledge, making seasoned IoT consultants invaluable assets.
You save money during the development – consultants can identify cost-effective solutions, eliminating wasteful expenditures and ensuring you get the best ROI.
A development team will make fewer mistakes – an experienced consultant can anticipate pitfalls, ensuring a smoother development phase with fewer setbacks.
An IoT system will be delivered on time – with their expertise, IoT consultants streamline the development process, preventing delays that can derail project timelines.
An IoT system will meet your business needs – consultants tailor solutions to your specific business requirements, ensuring your IoT system aligns with your strategic goals.
Enhanced security for your IoT devices and systems – IoT consultants understand the unique security challenges posed by connected devices and can implement robust protections to safeguard your data.
Training and post-deployment support – beyond just implementation, consultants can train your team on the efficient use of IoT systems and provide ongoing support to address any challenges.
Holistic business perspective – IoT consultants not only understand the technology but also the business implications, ensuring your IoT strategy complements your broader business objectives.
Since we have covered both basic questions, it's time to move on to more specific issues.
6 Services Internet of Things Consultants Provide
IoT consulting services include:
#1 Service: Scaling of already existing IoT solutions
As for existing IoT vendors, consultants help to scale their product or service offerings as well as discover new opportunities for expansion and new clients' needs to meet.
#2 Service: Introduction of the Internet of Things technology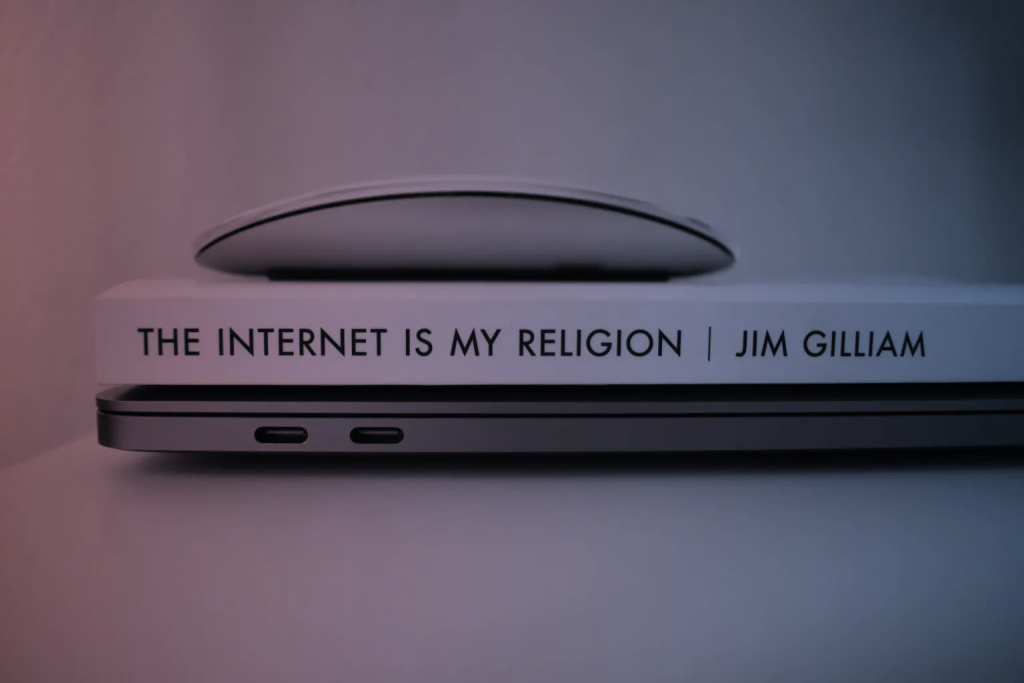 This is the very first step for companies that only plan to start using IoT technology but don't know where to begin. IoT consultants examine all business processes and operations, technological systems the business uses, deep dive into the company's challenges and goals, and look for opportunities for improvement with the help of the Internet of Things. As a part of IoT consulting services, experts also introduce this technology to businesses, answer questions about it, provide cases of IoT implementation for similar businesses, and assess the cost-effectiveness of its implementation.
#3 Service: Data use assessment
The main asset IoT brings is data. IoT consultants analyze information within the organization, its access points, sources, ways of transmitting and make hypotheses about whether it's possible to optimize data distribution. The effective use of data can improve productivity and facilitate sales. IoT consultants also introduce advanced analytics tools to derive insights from generated data.
#4 Service: IoT strategy development
As a part of IoT consulting, experts develop a new strategy of IoT implementation or update a current one. The strategy includes the description of business goals, needs, requirements, and ways the Internet of Things will help to achieve and meet them. This document describes either the way IoT will be implemented into an existing business model and improve its key metrics or how IoT can become a basis for an emerging business model.
#5 Service: Risk assessment
Implementing new technology involves many risks that should be addressed appropriately. Identifying and assessing risks such as issues with the adoption of the Internet of Things and the security of connected devices is also a part of an IoT consultant's job.
#6 Service: Vendor analysis and recommendation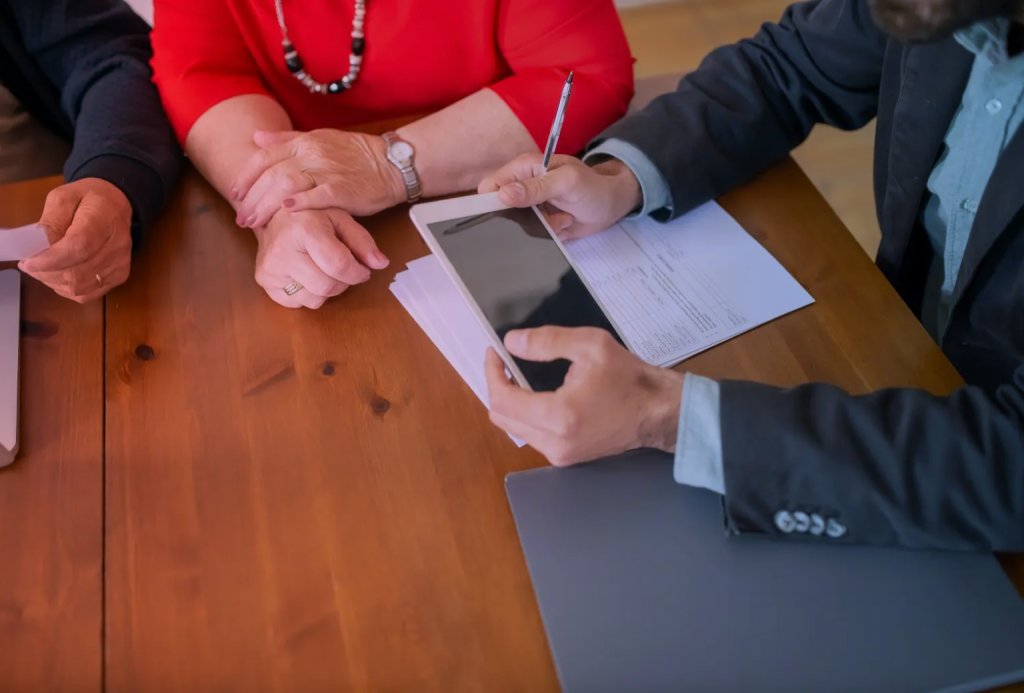 IoT consultants' expertise, knowledge, and professional contacts allow them easily identify reliable hardware and software providers and even offer the most reliable ones.
Selecting the Best: Steps to Choose the Right IoT Consultant for You
The process of choosing a reliable IoT consulting services provider is equal to the process of looking for a software development company. The full description of this process will require a separate whitepaper, so we only mention key steps and describe skills an IoT consultant should possess. If you want to know more about every step and you need a template sheet that can be used for the analysis of the companies, don't hesitate to download our whitepaper about how to find a reliable software development company and what pitfalls to avoid.
So, the process of choosing a reliable IoT consulting service provider comprises 6 stops:
Step 1: Setting business goals and priorities
Step 2: Defining requirements to the vendor
Step 3: Making a list of companies
Step 4: Shortlisting companies to contact
Step 5: Contacting and getting a quote
Step 6: Choosing the best
Now, let's talk about skills and knowledge an IoT consultant should demonstrate.
Skills and Knowledge of a Qualified IoT Consultant:
Extensive Hardware and Software Knowledge
Any IoT system is built on top of other technologies. The simplest IoT system required knowledge of cloud computing platforms (AWS services, Microsoft Azure, et.), data visualization tools (Power BI, Grafana, etc.), data transfer protocols (ZigBee, WiFi, Bluetooth LE, etc.), security platforms, and protocols (AES, DES, Mocana, LynxOS). Besides, there must be knowledge of different aspects of hardware since the main component of the Internet of Things is devices.
Skills in Data Management and Analysis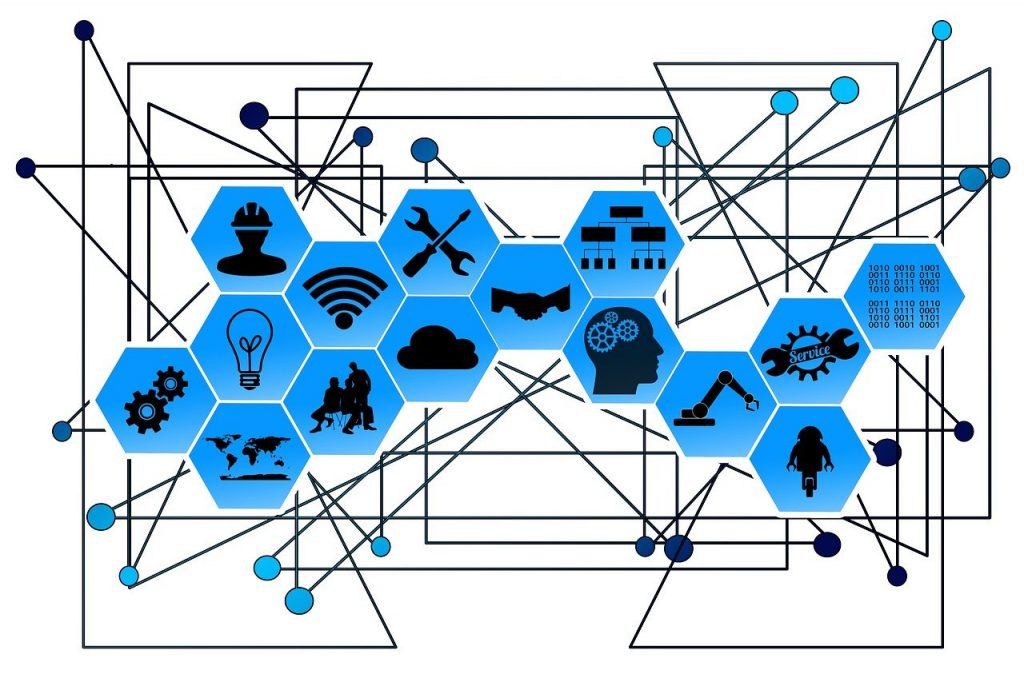 Data is the lifeblood of the Internet of Things system, so consultants should have skills in data management and analysis. Besides, they should demonstrate skills in statistical analysis to be able to check calculations and insights from the analytic software in order to detect glitches and miscalculations.
Expertise in Artificial Intelligence and Big Data
Both artificial intelligence (AI) and Big Data are technologies that make the IoT system even more powerful and helpful. Big data facilitates the Internet of Things by helping to turn massive data streams that the Internet of Things generates into meaningful insights, while AI enables automatic system adjustment based on these insights. AI is what can make devices more intelligent, and the more qualified IoT consulting service provider you find, the more intelligent your IoT system will be.
Expertise in Security
The security issue is one of the biggest challenges IoT vendors face. Poor protection of embedded software can lead to a breach of security in the whole IoT system. Consultant's knowledge should include security software and best practices.
Update Management
One of the less obvious pieces of knowledge you should look for is IoT device and system update management. Update management is a complex task that you will definitely face when you decide to update software, firmware, or deploy security patches. The IoT update management process should be well thought out before the start of the development. The knowledge and expertise of update management for an IoT consulting service provider are required.
The SumatoSoft Difference: Our Approach to IoT Integration
SumatoSoft is a software development company that provides Internet of Things development services as one of the key areas of its activities. For 9 years we help companies to implement IoT technology and address such issues like:
Building cross-platform IoT applications
Remote fleet monitoring and control
Asset tracking
Real-time monitoring of cargo
Remote patient monitoring
Smart traffic lights
Robotics
Integration with the cloud with two-way communication
Equipment predictive maintenance
Process automation
Resource consumption optimization
And more
We provide IoT consulting services as well as custom full-cycle development services, striving to build long-term and transparent cooperation with our clients. As for the Internet of Things development we cover the software part of all layers in the IoT architecture and build solutions for all steps of data: gathering, transfer, preprocessing, compression, storage, analysis, and visualization. Below you can find a picture of the issues we address during the development.
How We Provide IoT Services
We use a complex approach during the development. Below you can find our IoT development strategy which consists of 4 stages, the first and the second stages are covered during the IoT consulting services.
Analysis and strategy preparation: main activities
Research of business challenges, background, goals
Identifying hardware requirements
Preliminary estimation of the data volume in the system
Describing a future IoT ecosystem and the benefits it brings
The development of a plan for the adaptation of the business process to the IoT
Identifying risks and ways to handle them
Elaboration of a system security strategy
Defining the scope of work
Time and budget estimation
Architecture mapping: main activities
Describing the IoT ecosystem taking into account scalability, fast deployment, security, and update issues
Preparation of a detailed IoT components map
Describing a data processing processes, methods, and tools
Prototype development
Preparation of the connectivity map
Hardware consulting
Search for an IoT device manufacturer and vendor
Describing the functions of every IoT component
Elaboration of a pilot version
Integration of a data storage into the system and modeling data processing environment
Connecting the first devices to the network
Integration of data analytics methods, models, and tools
Cross-browser application designing
Functional and non-functional testing
Security testing
Prototyping IoT data visualization dashboards
Making the design of user interfaces to manage the IoT devices
Full-cycle system development
Configuring automatic connection of IoT devices to the network
Implementing the device authentication process
The development of cross-platform user applications (web, mobile, VR/AR), using best practices in the field
Monitoring and optimization of cloud resources consumption
Device fleet expansion and resiliency test of the system
Post-release support and troubleshooting
Success Stories: A Glimpse into the IoT Systems We've Pioneered
Challenge:
A client had a fitness club, where they hold 1-hour classes. In their work, they tried to create a "family-like" approach where knowing each client's name and background is of high importance. But for obvious reasons, trainers can't remember all the clients' names and their info.
Solution:
We came up with the idea of building a network of wristbands and iBeacon receivers where the latter were placed around the perimeter of a gym. Each client with their wristband acts as an emitter of a BLE (Bluetooth low energy), while receivers obtain this information from each reachable wristband and transmit it to a server (over HTTP or MQTT or web sockets). After some preprocessing on a server, the trainer watches fetch client data and its location in a gym. As you can understand, all data transfers happen within milliseconds.
As a bonus, a client got a heating map that provided insights on spot with the most frequent queue, typical routes of gym visitors, unpopular equipment, and usage of particular equipment across the day.
Challenge:
SumatoSoft was entrusted to develop administrative and end-user dashboards, implement features for data monitoring and visualization that came from multiple sensors like temperature, electricity, door sensors, etc., database management, and provide integration with the data source. We were also supposed to implement AI & ML algorithms for anomaly detection.
Solution:
SumatoSoft built an application that allowed us to monitor refrigerators in real-time thanks to JS-based extensive data visualization. By accessing historical data, we managed to implement machine learning algorithms to detect anomalies. Statistics from the past and anomaly detection together empowered the whole system with predictive maintenance, notifying administrators when refrigerators need to be repaired. Ultimately, the solution demonstrated great performance and brought a lot of useful insights.
Contact Us If You Found the Article Helpful
Whether you just started the journey with the Internet of Things or you are already on the way, SumatoSoft IoT consulting services are here to elaborate the strategy of IoT implementation for your business, while the development team will be glad to turn this strategy into a working IoT system. If you still have some questions unanswered feel free to download the whitepaper about IoT architecture, its advantages, real-life examples, stages, and layers.
The SumatoSoft team has worked with multiple domains since 2012. Many employees who hold key senior posts in the company continue the journey with us, sharing their expertise with newcomers. We value transparency and open, reliable communication – the commitment to these ideas is what creates a very effective working environment that results in long-term cooperation with employees and customers.We can provide IoT consulting services or full-cycle IoT software development – contact us and get a free quote!
You are here
2 Discuss it with our expert
3 Get an estimation of a project
Thank you!
Your form was successfully submitted!