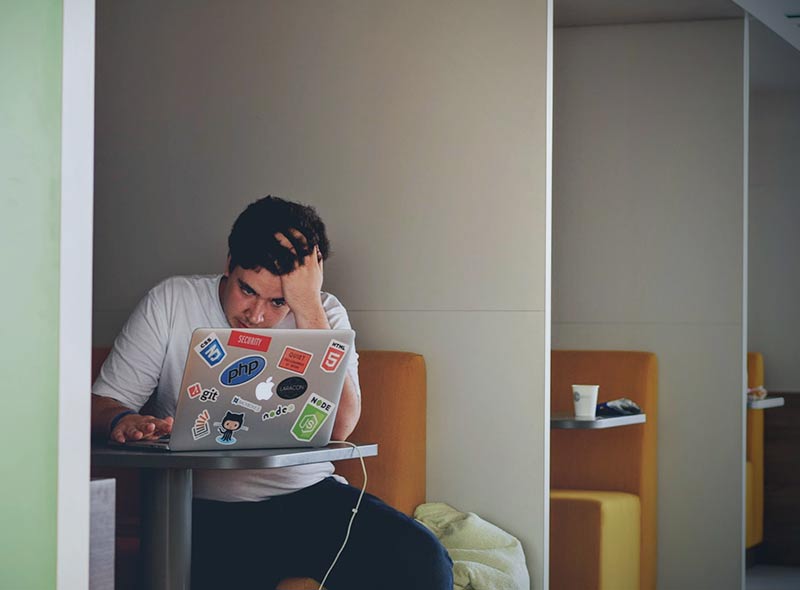 As widely known (and repeated a billion times), numerous challenges are being faced by growing eCommerce businesses on a daily basis. The lack of experience and limited resources put e-merchants in a situation where they have to find proper solutions in order not to fall into a pitfall of despair. Below you'll find the most common mistakes inexperienced merchants make and ways to effectively avoid them.
No customer base
One of the most difficult challenges (and most depressing for sure) is to figure out how to develop a business with a set of customers including (in the best case) just your relatives and a couple of friends. Hey, where do you find customers in the first place? And when you find them, how to make them believe your products are worth buying from you? Questions, questions…
Solution:
As a matter of fact, you have to realize that it is easier to sell something to people, who already know about your store. Newsletter and social media are regarded as the most effective sales channels as their ROI (aka return on investment) is much higher compared to other media. It is also a common practice to gather valid phone numbers of your customers, and apply SMS marketing techniques to remind them of your store and increase sales through it. So invest heavily in the creation of your potential customers base and accept no compromise here. One more thing to know: find out who your target audience is. Secondly, in the eCommerce world, there's a saying which describes a product as the "king". Try to come up with something unique, with something that can't be easily found on Amazon or elsewhere. Referral program building might be difficult but it is also a great way to attract new people who were recommended by your previous customers. Alternatively, even if you're selling something trivial, present your product in a personal way. Does your product have a genuine story behind it? Focus on that, and people will naturally become your buyers and promote your store via word of mouth.
No traffic
You've just started, so search engines don't know yet that you exist. To attract potential customers, you will need to put some considerable effort to bring in traffic and strengthen your eCommerce store's presence.
Solution:
Relax: there's a big number of various tools available, so the main question is to define the right ones for your store. By clicking the link above, you'll find a list of some of the best free tools to give a boost to your productivity. But do not expect quick changes: doing all this stuff on your own will take a lot of work and even more time before you see real results. You can also use attractive quality photos, as through their tags, you can bring traffic to the website and reduce bounce rate as people will spend more time on your page.
Too much to do
The first concern for many aspiring entrepreneurs lies in the technical aspect of setting up the store or customizing a page or two. They are under the illusion that if they can overcome these issues, the rest is piece of cake. However, it's just one of the things you'll be doing. People who are rookies to online business (or to any business), generally don't know a thing about accounting practices, marketing, shipping, return/refund/exchange policies and procedures, UX and design and…oh, please, stop.
The list is big, but who's going to take responsibility for your future except for you?
Solution:
So before you start your journey into eCommerce, you need to come up with a list of all the things you need to learn at least the basics: business legalities, type of entity, taxes, returns/refunds/exchanges/complaints, customer service needs, drop-shipping or supply issues, etc. Alternatively, if the DIY approach isn't your weapon of choice and you have funds, you may resort to finding a technical/marketing partner who will make these tasks for you.
No customer care
Everyone is aware that providing a decent customer experience in a timely and professional manner is crucial to the success of your eCommerce store. Because even if you run a business, you're a buyer yourself. So everyone knows that. Still, even now, it isn't working as it should. Despite tons of advice, blog posts, and failure stories…As a matter of fact, I'm writing this part of the post and smiling: I've just remembered how I was trying to purchase an item from a store two days ago, but it was a complete disaster. I asked a question related to this particular item, the guy from the support told me to wait a sec and….disappeared. I spent approx 30 minutes time waiting and eventually bought the same item from their competitors.
Solution:
Multi-channel customer service is the key here. By taking advantage of different tools, you can make sure that you're able to cover all questions which may arise. So expand your support channels with:
Email
Social Media
Helpdesk
No patience to wait
You invest your time and efforts, so naturally, you want to have some reward. Why not take advertisement as an example. Let's pretend you launched an AdWords campaign. You spent some money, and you wait for the hordes of customers to invade your store. A couple of days pass, and you understand that nothing has changed. Zero. You're frustrated and you decide to terminate your campaign (with a ringing "I will not waste any money on it in future" line in your head). However, it's a mistake.
Solution:
Succeeding at AdWords takes time and patience. You have to keep a constant eye on your campaign, experimenting with keywords (for example using keyword rank tracker) and implementing ad extensions. Moreover, you have to understand that a click does not necessarily mean a sale. Again, take your time and find the perfect combination for your business. You will do it!
Conclusion:
Don't be upset if you find that these mistakes are hard to beat. It's not that hard, you'll learn by doing. In fact, your journey into eCommerce may be one of the greatest things which may happen in your life.
P.S. Are you interested in going eCommerce? Do you need any technical assistance when building your store? Contact us and let's start your journey into eCommerce in no time.
‍