How to Choose SaaS CRM Software For Your Business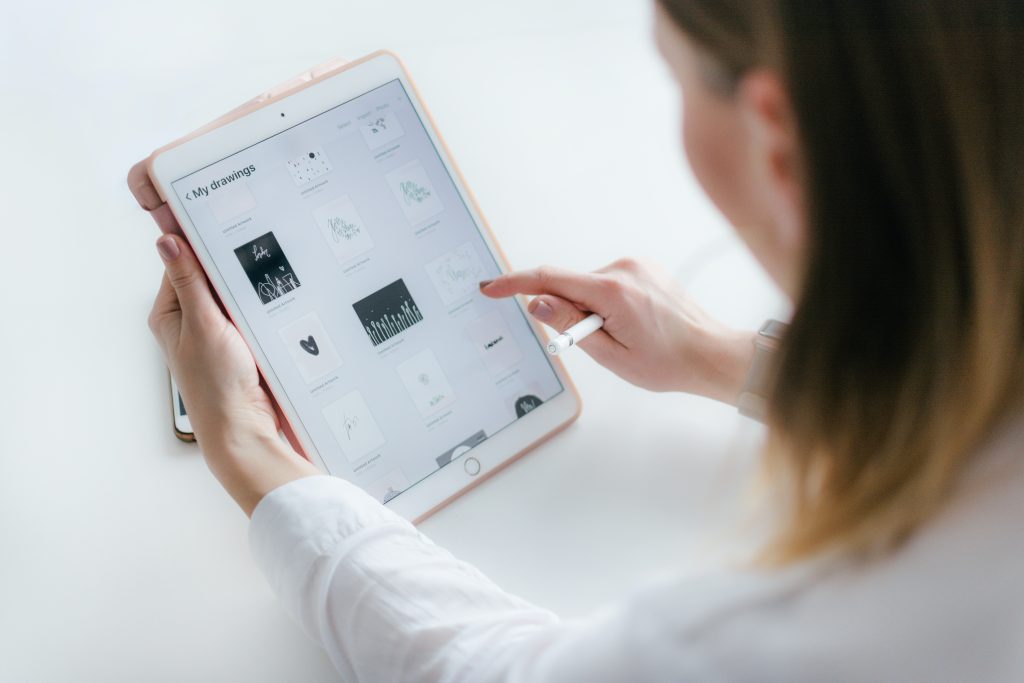 In today's fast-paced business landscape, effective customer relationship management is pivotal for sustained growth. At the heart of this lies CRM SaaS – a game-changing tool in the battle between on-premise cloud CRM.
The advantages that SaaS CRM offers have catapulted its popularity across various sectors. Current statistics reveal that approximately 91% of businesses with over ten employees have integrated at least one CRM SaaS solution into their operations, witnessing remarkable benefits in return.
In this comprehensive guide, we delve deep to unpack the multifaceted benefits of CRM SaaS, offering insights into how it can revolutionize your business prospects.
What is SaaS CRM
Software as a service or SaaS is a software that comes in the form of an application and can be accessed remotely. All users need to benefit from SaaS is a username and password to access their account on the application and a plan that will determine the type of services they can use. Users need to set up their account with a username and password in order to benefit from the SaaS software they choose. They will also have to choose a plan that meets their needs. Examples of SaaS solutions are zoom, slack, adobe, salesforce, and more.
SaaS CRM is a software that is part of the SaaS branch covering Customer relationship management. Such a service is a great way to keep the upper hand over all the interactions your company has with active customers and potential customers. Once you use such software for your company, you will improve the way you interact with your customers which will lead to the growth of your business.
Depending on the results you see from using a CRM software, you will be able to adjust your plan to better accommodate your needs.
How SaaS CRM Drives Businesses of All Types
SaaS CRM is rapidly gaining traction globally due to its capability to elevate sales by enhancing customer relationship management. Businesses across the spectrum—be it startups, mid-sized firms, or large enterprises—stand to benefit from such platforms. The next five years are forecasted to witness at least a 12% surge in the adoption of CRM software by companies. According to Statista, CRM vendors reported a staggering revenue growth of $55 billion between 2010 and 2020, underscoring the keen interest businesses have in leveraging such tools. To pinpoint the ideal solution tailored to your business needs, seeking expert consultation is a prudent step.
Advantages of SaaS Solutions
Efficiency in maintenance – the burden of software maintenance shifts to the vendor, allowing businesses to focus on core operations rather than software upkeep.
No installation hassles – eliminate installation processes and immediately access the software remotely with your login credentials.
Streamlined project management – your team can efficiently handle project management and data organization tasks, minimizing redundancies and enhancing efficiency.
Remote accessibility boosts productivity – with the ability for every team member to access the software from any location, you'll notice a significant increase in overall productivity.
Cost-effective – CRM SaaS solutions typically cost less than traditional alternatives. With a range of plans, including free versions, businesses can select a package that meets both their budget and operational needs.
User-friendly & scalable – CRM SaaS platforms are designed for ease of use. Moreover, the cloud environments they function within can scale to meet evolving business demands.
Advantages of CRM Solutions
Centralized data management – CRM SaaS consolidates your data, presenting a unified view of key priorities and ensuring more timely responses.
Enhanced client relations – reminders for appointments, emails, and follow-ups ensure you don't miss out, fostering deeper trust and stronger relationships with clients.
Customer retention – beyond just acquiring new clients, CRM SaaS aids in retaining current ones. Research reveals that roughly 47% of businesses using CRM witness loyal customers consistently returning for their offerings.
Holistic business growth – CRM SaaS is a go-to for companies keen on heightening productivity and fortifying customer bonds. It synergizes sales with marketing strategies, equipping you with insights to optimize business profitability.
How to Choose SaaS CRM
Consider the following key points before choosing the SaaS CRM:
Business needs & objectives – begin by understanding your specific goals with the CRM, considering factors like lead generation, customer service, or sales analytics.
User-friendliness – opt for solutions with intuitive interfaces to ensure easy adoption and minimize the learning curve for your team.
Integration capabilities – the CRM should integrate smoothly with other essential tools or platforms your business already utilizes.
Customization & scalability – your chosen CRM should be adaptable, catering to the changing demands of your growing business.
Mobile access – a mobile-responsive CRM is vital in today's age, catering to on-the-go teams and ensuring constant connectivity.
Pricing & budget – thoroughly understand all associated costs, balancing them against your allocated budget and anticipated ROI.
Security & compliance – prioritize robust security measures and ensure the CRM adheres to relevant data protection standards.
Vendor reputation & support – choose providers with a commendable market presence and ensure they offer robust support resources.
Reviews & testimonials – peer feedback can offer invaluable insights into the solution's performance and any potential challenges.
Future-proof features – keep an eye out for advanced features, such as AI-driven analytics and automation, ensuring your CRM remains cutting-edge.
Now, let's look through the list of reputable SaaS CRM solutions.
Top 12 SaaS CRM Solutions
Choosing the right SaaS CRM software for your company is not always easy, considering the variety of options available. We put together the best CRM apps you can try with no risks and ordered them from the highest market cap to the lowest. They all have features you will find useful for your customer relationship strategy!
Oracle
Market cap: $200.54 B
Number of Clients: 70 million
Why users like it: Companies appreciate Oracle as it comes with a modern yet user-friendly design and it uses artificial intelligence to offer the best CRM tools. The software helps companies reduce HR costs by 50% by analyzing customer data and sales management. With Oracle, businesses of all sizes find it easier to provide quality customer support and find marketing solutions to promote their brand.
Key features:

Organizing customer data
Interaction tracking
Workflow automation
Email integration
Task management
File storage
Price: professional plan $65 monthly, standard plan $100 monthly, enterprise plan $200 monthly, premium plan $300 monthly
Salesforce
Market cap: $179.40B
Number of clients: 150,000
Why users like it: Companies of all sizes find this software to be efficient for boosting sales as well as establishing a great relationship with their customers. Salesforce is an ecommerce solution that streamlines important customer information, offers a report and a detailed dashboard that allow users to check all their activities in real time. This app makes it convenient to follow the progress made on tasks and identify the right changes to improve this progress.
Key features:
Partner management
Task tracking
Sales optimization
Report and dashboard access
Price: essentials plan $25/month, sales professional plan $75/month, service professional plan $75/month, marketing cloud account engagement plan $1,250/monthly
HubSpot
Market cap: $14.13B
Number of clients:143,000
Why users like it: Hubspot is a very popular platform as it lets users to create personalized emails, create offers, and find solutions based on the action visitors take on their website. Users also like that this software is easy to integrate with social media networks for a better marketing strategy.
Key features:
List creation
Email marketing
Social media integration
Customer behavior analysis
Price: starter plan $40/monthly, professional plan $740/ monthly, enterprise plan $2,945/ monthly.
Zendeck
Market cap: 9.24B
Number of clients: 170,000
Why users like it: both small and big companies like Zendesk especially for the growth orientation the software has. It tracks sales and helps find the right solutions to boost them. As a CRM SaaS tool, this software analyzes customer's behavior and brings the marketing tools a company needs to convert potential clients into faithful ones.
Key features:
Voice chat support
Email support
Ticketing tools
Workflow tools
Up to 50 automated answers
Analytics and reports
Social media integration
Price: demo version available, suite team plan $49/monthly, suite growth plan $79/monthly, suite professional $99/monthly
Insightly
Market cap: $3B
Number of clients: 6 million
Why users like it: Companies of all sizes find Insightly very useful at analysing customer behavior based on their actions on the website. The software allows to track tasks and keep the team on top of deadlines as part of the project management tools. It is very useful that it predicts the market and helps the company understand the impact they have in their niche.
Key features:
Leads management
Productivity tools
Task tracking
Project management
Market prediction tools
Customer behavior analysis
Price: plus plan $29/monthly, professional plan $49/monthly, enterprise plan $99/monthly
Nimble
Market cap: 2.06B
Number of clients: 1 million +
Why users like it: Nimble is one of the best CRM for startups and small companies as it helps keeping track of contacts and boosting leads. Its simple design and minimalistic dashboard will help the user keep track of all the data they need and observe the way their customer behavior changes as they implement new marketing strategies.
Key features:
Contacts management
Social media integration
Communication tools
Simple design
Dashboard tracking
Workflow features
Customer management
Price: business plan $19/monthly per user
Microsoft Dynamics 365
Market cap: 2 B
Number of clients: 22,701
Why users like it: This tool is very popular as it is easy to integrate with other Microsoft products. It is especially appreciated by small companies who need to improve their client relationships, keep track of different tasks and deadlines and find the right solutions to improve their CRM strategy. The software is very user-friendly as well, which makes it perfect for inexperienced users.
Key features:
Cloud storage
Task tracking
Scalable
Price: a free forever basic plan, $19.99 monthly starter plan, $49 monthly professional plan, $299 monthly team plan and $599 monthly company plan.
Pipedrive
Market cap: $1.5 B
Number of clients: 100,000
Why users like it: Pipedrive integrates with hundreds of other softwares, making it easy for clients to work with multiple SaaS tools at a time. Zoom, Hubspot and Trello are only a few of the options available when you want to integrate Pipedrive with other software. The software also helps increase sales and track progress as well as analyze customer behavior.
Key features:

Over 300 integrations available
Sales forecasting tools
Progress tracking
Customer behavior and sales analytics
Price: essential plan $14/monthly, advanced $24/monthly, professional $49/monthly, enterprise $100/monthly
Close
Market cap: $1 B
Number of clients:50,000
Why users like it: Close is the type of CRM software that helps teams communicate better through bulk email, built-in calling and voice messages and such tools can be used for interacting with customers as well. It is the type of CRM focused on sales improvement through detailed analysis and reports of previous sales and accurate market prediction.
Key features:
Listing leads
Contact storage
Sales leaderboard
Bulk email sending
Task management tools
Built-in calling
Price: 14 days free trial, starter plan $29/monthly, basic plan $69, professional plan $99/monthly, business plan $149.
SAP Service Cloud
Market cap: 500 M
Number of clients: 425,000
Why users like it: SAP is ideal for offering your customers personalized experiences that are tailored according to their customer behavior. Small and medium size companies prefer this software over others thanks to its ability to analyse the behavior of their clients, helping the team to understand their audience better.
Key features:
Customer service tools
Omnichannel communication
Gamification tools
After-sales features
Price: prices offered upon request
SugarCRM
Market cap: $450.00M
Number of clients: 2 million
Why users like it: Most clients enjoy this software for its simplicity and efficiency. You can track everything from contacts to activities and sales in one minimalistic dashboard. It will support creating marketing campaigns and documents tailed for the needs of the customers.
Key features:
Tracking activity
Sales tracking
Reports
Campaign tools
Customer behavior tools
Price: sell plan $49/monthly, serve plan $80/monthly, market plan $1000/monthly
Zoho
Market cap: $15 M
Number of clients: 75 million
Why users like it: Zoho makes it easy for businesses to get familiar with using CRM and clients like the free plan that allows them to explore the basic features at no fee. It allows small companies to analyze their sales and decide what other tools they need to meet their clients' needs best. The enterprise and ultimate plans use AI to analyze customer behavior and better predict sales.
Key features:

Process management
Email marketing
Social media integration
Analytical reports regarding customer behavior
Price: free basic plan for 3 users, standard plan $14/monthly, professional $23/monthly, enterprise plan $40/monthly, ultimate plan $54/monthly
SumatoSoft Develops Software that Delivers Real Business Value
At SumatoSoft, we help companies to digitalize their businesses by providing relevant software solutions. We have cooperated with various businesses for 10 years and built a great reputation in custom software development of very complex solutions.
Our clients' satisfaction rate is 98% thanks to our strong commitment to deadlines and their needs
We work honestly and openly for fair rates.
No communication barrier since all specialists speak English well.
27 countries we worked with.
If you are not sure what CRM software to invest in, our experts are here to guide you towards the best SaaS solutions to boost your brand awareness and increase your sales! Contact us today!
Conclusion
CRM SaaS will help your business improve not only the relationship with your customers but also communication and productivity within your team. The best CRM software has tools that will help you track the activity of your team and have all the important data in one place. Such software is a great investment for all types of businesses.
You are here
2 Discuss it with our expert
3 Get an estimation of a project
Thank you!
Your form was successfully submitted!