IT Project Outsourcing: Product Development Approach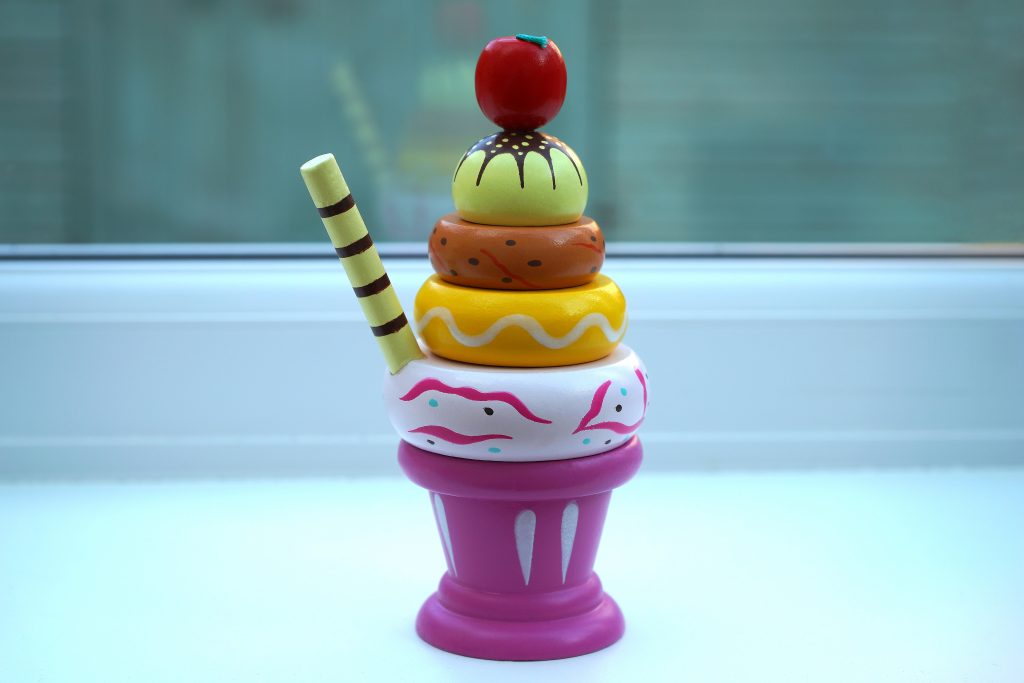 Outsourcing nowadays is one of the most attractive ways for businesses to develop new products, find a skilled specialist on a temporary basis, or optimize costs.
According to Market Analysis 2022, the global outsourcing market was valued at USD 245.9 billion in 2021 and is expected to grow at an annual rate (CAGR) of 9.1% from 2022 to 2030. The growth is driven by the increased focus of organizations on improving efficiency and business agility – and that is what IT project outsourcing is about!
We recommend you to read the market report above after reading this article. In the article we would like to share our knowledge and expertise about the outsourcing industry. After reading this, you will not only understand all outsourcing models and benefits but also will get enough knowledge to find a reliable outsourcing provider.
Enjoy reading!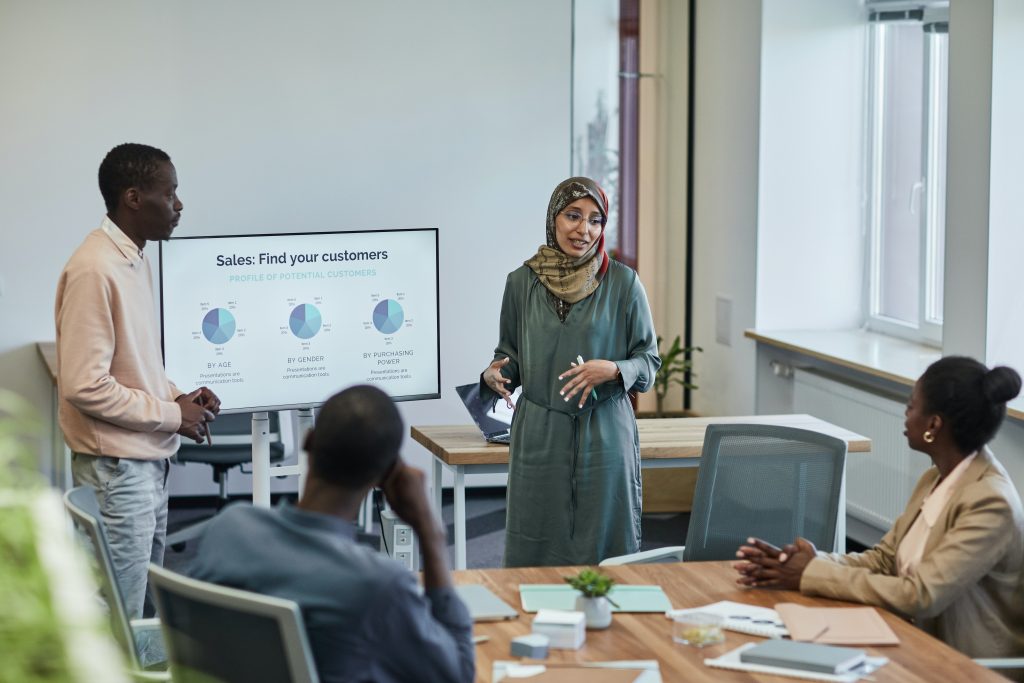 What Is IT Project Outsourcing
IT Project Outsourcing is a practice of delegating activities necessary to develop the computer software or a piece of software to a third-party IT company/developer. This practice is also known as simple "outsourcing".
The alternative to this is to build the software internally with resources (development team, management, processes, money, time) available to the company. Another name for internal development is "in-house development".
Compared to In-House development, IT Project Outsourcing has a lot of advantages, one of which is access to top-notch developers worldwide. Other benefits of outsourcing are great scalability options, cost-efficiency, and access to technical expertise your in-house IT team doesn't have.
Types of IT Project Outsourcing
Firstly, you need to figure out what outsourcing strategy and engagement model suits your requirements, goal, and budget. There are two outsourcing strategies: staff augmentation (which is a relatively new practice) and project-based software development (that is what most people imply speaking about software outsourcing).
The latter, in turn, is divided by 3 engagement models (aka pricing models). The detailed description for them goes further.
IT Project Outsourcing Strategies
Staff Augmentation
Staff augmentation (also known as outstaffing or extended team) is when a company's in-house IT department gets extended with third-party specialists (developers, designers, analytics, etc.).
These "extended" experts are legally registered as employees in an outsourcing company but work under contract for other businesses as a part of its in-house team. So they are in-house team members but still employees of a service provider.
It became very popular in the 1990s thanks to its high flexibility and scalability both up and down. This is achieved thanks to the fact that the staffing process goes by very quickly. Depending on the arrangement, the company can pay either a fixed monthly fee or daily rates to the outsourcing company for such experts.
Main features:
Only useful when the company has a local team and well-established management processes
Rapid new employee integration (helpful when the company wants experts yesterday)
The company that augments its team has to deal with challenges like time zone differences or cultural differences by itself.
The company that augments its team gains full control over the team and is fully accountable for the results
Project-Based Software Development
Project-based software development is a strategy of delegating all stages in the software development cycle to an outsourcing company.
The outsourcing company is responsible for the development process organization and is accountable for the results of every phase. Although the level of involvement of stakeholders who initiate the development process may seem lower in this model, it's not true. We, at SumatoSoft, embrace the constant involvement of our clients throughout the whole development as a key to a quality final product.
This strategy has 3 pricing models that are described in the next paragraph.
Main features:
Is applicable even when there is no inner IT department
The delegation of all phases of the development
The outsourcing company possesses a great influence on the success chances of the project
What Pricing Model Suits Your Business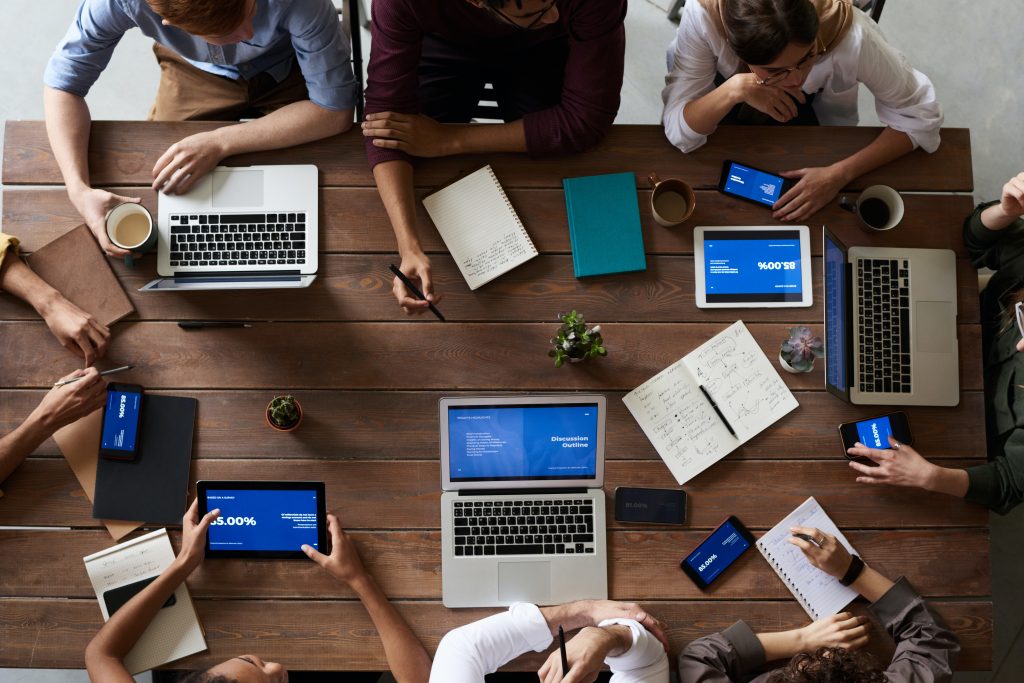 Also known as the three engagement models, they are used in classic project-based outsourcing. You shouldn't confuse the term engagement model with the term software development methodology. The first refers to the terms of cooperation while the later is about the way of software development (Agile is a software development methodology).
Time and Material
The very popular model where the billing is based on real-time expenditure (in man-hours) during the development. The company only pays hourly rates for experts that participate in the project.
Main features:
Great agility thanks to easy adjustment of involved resources (time and experts)
Best suitable when there is no detailed project documentation
Long-term cooperation with the service provider is more effective than short-term. It's a partnership when an outsourcing provider becomes an outsourcing partner.
Deadline flexibility when delivery schedule can be easily changed if needed
Fixed Price
The classic model where a service provider commits to accomplishing all tasks within some rigid work scope, timeline, and budget.
Main features:
Best suitable for short-term, template-based development (less than a year)
Clearly defined project specification is expected
No extra expenses
It's recommended to know the development cost not to lose quality in pursuit of a low price
Dedicated Team
The model where a IT services provider builds a outsourced team based on business owner's requirements. The team works exclusively on one project (it's devoted to the project – that is the origin of the name). Monthly payments are based on the experts' hourly rates, included in the dedicated team.
Main features:
Full control over the project progress and budget scheme since specialists become a part of an in-house team
Quick start of the development without spending time and resources on hiring and management process
Long-term cooperation (1 year+)
What Companies Outsource And Why
Outsourcing is advantageous to companies of any size, starting with numerous small startups with pure ideas and ending with big corporations like Google. Let's go and see the reasons for that.
Startups
Common characteristics for a startup company are: limited budget, short time-to-market, lack of fully staffed IT department, clear vision of the product (must be), and vague detailed requirements.
IT project outsourcing address all issues above by the following means:
Outsourcing experts with extensive experience in building software for startups in various industries
Variety of offerings in price and technologies that allows to find the most suitable combination of the budget and timelines
Not expensive hypothesis check thanks to proof of concept practice even before the development begins
Startup Use Case: Platform for Beauty Professionals
Challenge:
The task was to develop a platform that unites beauty professionals and people who look for their services. The platform functionality must include:
Simple process of registration new beauty professionals
Convenient appointment booking and management system
Listing of professionals based on real reviews
Solution:
SumatoSoft developed a native mobile application with a calendar-based booking system to manage, schedule, edit, and cancel appointments. The platform also features SMS and push-notifications, detailed statistics and analytics, advanced search, synchronization with Google Calendar, and much more.
As a result, the platform experienced a rapid growth and has reached 1200 verified companies and 13k registered users in less than a year. The market had been waiting for such a solution and the platform appeared just in time.
Medium Size Companies
Common characteristics of a mid-size company are: search for opportunities to increase profitability, business growth, internal processes automatization (Hiring, Sales, Management, etc), the need to develop new products and services (business diversification), the need to research company data (prices, politics, conditions, etc.), team expansions with highly qualified specialists while reducing the costs of the company.
These challenges got covered by IT project outsourcing as well:
Outsourcing is cost-effective
Fast delivery of both new products and updates for existing ones
Great flexibility and scaling opportunities to adapt quickly to unexpected rises and falls in the economic environment
The access to the global talent pool of engineers and other professionals
Expertise in process automatization based on experience with multiple companies
Challenge:
We dealt with the existing solution that was built by an in-house team. However, the complexity of the system resulted in high maintenance costs. Additional technological expertise required to fine-tune the product.
Solution:
We upgraded the application by:
making the solution easily scalable
Improving the quality of reports
developing an analytics system which monitors the effectiveness of customers' marketing strategy
Optimizing the system performance
As a result, the maintenance and server costs were reduced and the client got improved analytics reports that helped to gain new customers.
Enterprises
Common characteristics of enterprises: focus on monitoring and measuring performance indicators, constant work on optimization (costs, resource utilization, processes, etc.), investments in innovations and innovative products, deepening the quality of the main business direction, and strengthening the role of the corporate culture.
In that case, IT project outsourcing offers:
The focus on core business by freeing up internal resources
Cost optimization
Maintaining corporate culture by working with regions with cultural affinity
Challenge:
The client used to have а set of old IT solutions developed more than 10 years ago. These solutions became outdated and didn't meet business requirements. Moreover the support and improvements were expensive and not efficient. Toyata aimed to automate all business processes. New software solutions were supposed to be integrated with the working ecosystem and facilitate automation.
Solution:
The SumatoSoft part was the automation of the work with clients – so we built a Customer Relationship Management module. The module includes virtual desktops for each employee role that interacts with the company's clients. We introduced additional modules for services and documents circulation automation. Some technical features included smooth navigation between pages without browser page reload and flexible rights distribution. We also didn't forget about the previous system and made an interface to interact with it.
As a result, the CRM module has been successfully developed and implemented in 20 centers around the country. The solution reduced operating costs, accelerated sales cycle, and automated customer services.
Reasons To Refer To IT Project Outsourcing
Instead of lengthy explanations let's refer to solid statistics.
According to Statista, based on a survey of almost 4.000 IT leaders, the top reasons to outsource are the following:
Key conclusions:
The difficulty of hiring people with the necessary skills is the most acute. It's a common challenge for many HR departments and startups.
Cost-effectiveness is the top 2 reasons why companies commit to IT project outsourcing. It's a challenge for every business that pursues the task of stable growth.
The opportunity to redirect resources to core business is the third reason. The focus on strengthening the core business is a vital requirement for enterprise survival.
By comparing the business needs of the companies of various sides with the statistics, we should admit that IT project outsourcing faces the business needs of each of them.
How to Choose an IT Partner?
According to the survey from the developernation, the rough estimate of the number of active software developers in the world at the start of 2021 was 24.3M people, where 13M are software professionals. Although this number includes the in-house developers, it doesn't count other specialists like designers, business analysts, and project managers. The choice is wide, so this paragraph is devoted to 4 particular steps that allow narrowing the diversity of variants to the most appropriate ones.
Step #1: Define Your Affordable Price Range
3 major factors define the outsourcing software development hourly rates – location, years of experience, and length of the project. Since it's quite difficult to consider all companies from the perspective of the second and third factors, we prepared the chart with overall prices for all types of experts in various geographical regions:
Source: Software Outsourcing Rates in 2022 – Overview
Step #2: Choose the Country
Start with countries with the most developed IT project outsourcing sector. To find them refer to two most popular rating platforms with lists of service providers: Clutch and Goodfirms – and find countries with the largest number of service providers. Let's also consider the average English level in regions and some challenges.
Country
Region
Number of Companies,
Clutch
Number of Companies, Goodfirms
Evident pros
Challenges
U.S.
North America
4.721
3.607
* English Level: Native
* Strong work
ethic
* The highest rates
* These registered companies often are just representative offices, so check the actual place of business on providers' websites
India
Asia
3537
4686
* The largest
IT talent pool
* The lowest
rates

* English level: moderate (48 out of 112), but it's close to low level
* Completely different work ethic
* Slow internet connection and poor coverage
* Low-quality work is normal

Poland
Europe
976
322

* English level:
High proficiency
(16 out of 112)
* European work ethic



* Rates are higher than in Eastern Europe
Ukraine
Eastern Europe
882
583

* English level: Moderate
(40 out of 112)
* Proficient specialists
* Very close to Europe's work
ethic
* Moderate rates

Romania
Europe
348
146

* English level:
High proficiency
(15 out of 112)
* Moderate rates

Argentina
Latin America
335
70

* English level:
high
(30 out of 112)
* Low rates
* Growing tech
hub

* Cheap prices often equal low quality
* Politically insatiable region

Brazil
Latin America
234
46
* 1 hour ahead
of US

* English level: low (60 out of 112)
* Politically insatiable region
* Poorly established processes
* High rates

Mexico
Latin America
444
59
* Low rates

* English level: Very low (92 out of 112)
* Politically insatiable region

Step #3 (optional): Pick The Preferable Tech Stack For The Product
Hackerrank gathered extensive statistics about programming languages across regions. If there are any specific tech requirements for the project, align your choice with the information below.
Step #4: How Should The Initial Meeting Go Like
This step goes when there is a list of potential outsourcing partners. During the initial meeting and estimation stage, pay attention to the questions you get from an outsourcing service provider. There is a simple rule that separates experts from amateurs:
"WHAT" is a wrong question!
"WHY" is the right question!
Any outsourcing company needs to know the ways of usage and the business purpose to recommend a solution. Otherwise, it wouldn't be able to build a valuable product.
The initial software initiative might look innovative and highly technological like Death Star.
However, there is a risk that the product would see no market need. Because it's hard to build the right software without clarity in purposes and understanding of the pain points the product is supposed to address.
That is WHY questions have more influence on the final results than WHAT questions. Requirements based on WHAT questions lead to product like the ones below:
It's all because an appealing idea doesn't equal a valuable idea.
This step took shape thanks to 9 years of SumatoSoft expertise and 3 written whitepapers:
Whitepaper: Estimation of Software Development Cost — Process & Techniques
Whitepaper: 6 Stops on the Way to Right Software Development Company
Whitepaper: Discovery Phase & Business Benefits It Brings
IT Project Outsourcing With SumatoSoft
SumatoSoft is a reliable outsourcing software company. We work with all outsourcing types and with all engagement models.
Speaking about staff augmentation, we have ready-to-go and a custom-hired team of software engineers, Scrum Masters, Designers, and QA specialists that can extend any team and bring a lot of benefits.
Speaking about full-cycle custom software development, we can say that every project we undertake starts with nuanced business analysis. We have more than 100 successful projects in various industries like eCommerce, Elearning, Finance, Real Estate, Transport, Travel, and more.
10 years in the market of software development.
We work honestly and openly for fair rates.
No communication barrier, since all specialists speak English well.
Get in touch with us to get a free quote on your project.
Bottom Line
IT project outsourcing practice was recognized as a great tool to lower operating costs by a lot of organizations. Huge enterprises, as well as startups, refer to outsourcing to pursue their goals. The survey of 4.000 IT leaders demonstrated that software development outsourcing is doing brilliant work and helping to achieve these goals. The top 3 reasons why companies outsource are:
Lack of in-house talent and difficulty in hiring high-quality specialists with the necessary skill set.
Cost optimization
To free up resources to focus on core business
Once the company decides to outsource, it should start with several steps. The first is to define an affordable price range. The second is to choose the region, keeping in mind that price shouldn't be the only criterion. Outsourcing providers with good cultural affinity is preferable for long-term cooperation even for higher prices.
Finally, it's always good to know WHY the product is being developed, not only WHAT the product should look like.
Now you are ready to go outsourcing.
Thanks for reading!
You are here
2 Discuss it with our expert
3 Get an estimation of a project
Thank you!
Your form was successfully submitted!