15+ Best Sources to Hire Ruby on Rails Developers for Your Project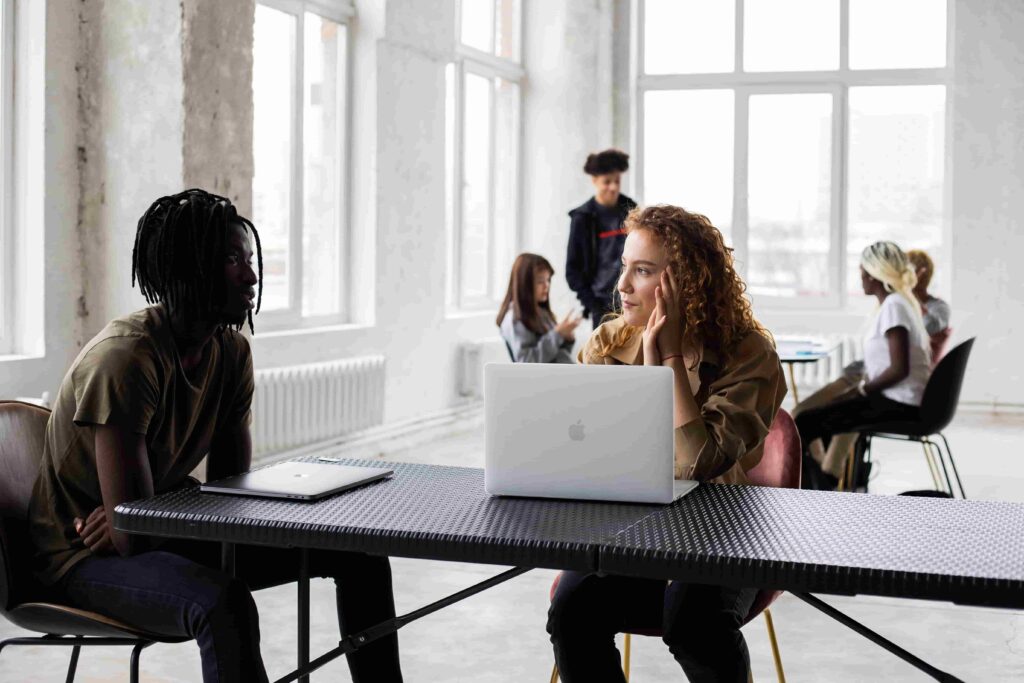 Initially released in 2004, Ruby on Rails has proven to be a superb, flexible, and easy-to-learn web app framework and a favorite among web app developers. Due to these characteristics, it's no wonder then that almost 400.000 websites have been built using it.
Some of these websites include very well-known and popular ones, too! GitHub is built using RoR and has since become the go-to place for RoR devs to share their knowledge and experiences. Twitter is also based on Rails, as are Shopify, Hulu, and Kickstarter.
This all goes to show that Ruby on Rails has the capacity to support all kinds of platforms, which, again, reaffirms its popularity and desirability.

With that being said, there are plenty of companies looking to hire Ruby on Rails developers and RoR development companies like Sumatosoft due to their expertise with the platform. Make sure to view their portfolios – these firms offer exceptional services at fair prices, allowing you to push your website/app onto the market quickly and with confidence.
Of course, actually hiring an RoR dev or a dev team is a process involving multiple steps, from initial screening to interviews and tests. However, the first step is always the same – actually finding the candidates that fit your project and your company overall.
In this article, we aim to help you find those candidates. To help you find the right RoR dev, we'll be listing 15 sources where you can find excellent Rails developers, as well as give you some pointers on how to go about your screening process. Let's check them out!
Development
Development services of unmatched quality and build reliable & transparent cooperation.
Project management
UI & UX design
Web & mobile development
Quality assurance
Thank you!
Your form was successfully submitted!
Staff Augmentation
Ready-to-go and a custom-hired team of software engineers, Scrum Masters, Designers, and QA specialists .
Web developers
Mobile developers
Designers
QA & Testing engineers
Thank you!
Your form was successfully submitted!
15 Sources to Hire Ruby on Rails Developers

Naturally, we'll start our list at Toptal. As far as the best sources to hire Ruby on Rails developers, nothing stands out as much as Toptal.
But why? Why is Toptal so often referred to as the best place to find RoR devs?
Easy – it is because of its incredibly thorough screening process. Thousands of RoR devs apply to Toptal every year – however, only 3% satisfy Toptal's stringent criteria.
What this means for you is that you can expect only the best of the best when looking for devs here. The people you'll find on Toptal are all experts in their field with multiple years of experience.
The downside of this website, however, is that you'll have to pay an entry fee of $500 before posting a job offer. In addition, due to the expertise of the workforce frequenting Toptal, you can expect that their wages will match their skill.
Furthermore, devs on this website are often freelancers, which makes Toptal good to sift through for individual (especially leadership) positions, but it's not suited for hiring entire teams or firms.
Pros:
Rigorous vetting process ensures highly skilled help
Devs on Toptal all have many years of experience
Toptal is a matching service; the website will match you with the best prospects
Cons:
You have to pay an initial fee of $500
The site features mostly freelancers

Another great place to look for RoR devs is Upstack. Much like Toptal, Upstack is a website reserved for the elite of the dev world, as only 1% of devs make it through Upstack's vetting process.
However, much like Toptal, if you're looking to hire expert developers, this is the place to be. In addition, the website offers a more personalized approach, as you'll work with an Upstack representative to form a list of candidates ideal for your project.
As for the downsides, they're, again, similar to Toptal. Developers here are all the cream of the crop, so they will demand higher salaries to match their expertise. In essence, Upstack is a great place to search for devs for large-scale projects, but for smaller projects, the costs outweigh the benefits.
Pros:
Rigorous vetting process ensures only the most skilled devs available for hire
Personalized matching service
Excellent place to find devs for high-profile projects
Cons:
Requires an initial deposit of $400 before your first job posting

[Source:Pixabay]

When the time comes to hire Ruby on Rails developers, most people turn to GitHub. As the primary source of RoR developers and a place where they often exchange knowledge and ideas, GitHub seems a great place to find a few for your own projects.
And indeed, GitHub can be a great place to find an RoR dev. Most people frequenting the website are well-versed in Rails, and because of its popularity, it quickly becomes a vast ocean of talent that you can draw from.
However, the problem with such vast oceans is just that – they're vast! The skill level can vary greatly, and you'll have to perform the screening yourself before hiring anyone. All this makes GitHub a great place for hiring devs for small projects and relatively cheap, but you should not make it your primary source if you're spearheading a large project.
Pros:
Doesn't require any fees for posting jobs
Large number of developers available, often skilled in multiple languages/skills
Primary forum for RoR developers
Cons:
Not a matching service; you'll have to do vetting and interviewing on your own

As the leading website for developers of all kinds and callings to share their expertise, StackOverflow is a great place to find and hire Ruby on Rails developers. With thousands upon thousands of talented devs roaming StackOverflow, there is a good chance you'll find excellent RoR devs among them.
That being said, your experience with StackOverflow will be similar to GitHub, or, perhaps, even worse. Whereas Github is predominantly populated with RoR devs, StackOverflow is a place where any and all devs come to be a part of their community.
What this means for you is that you'll not only have to perform the vetting process yourself but you'll also be faced with a myriad of respondents that just don't fit your bill. On the other hand, most of these devs will be familiar with several frameworks and programming languages, so if diversity is your game, this is where you'll most likely find it. This website is a perfect website to find developers in Eastern Europe.
Pros:
Job posting is free of charge
Large dev pool skilled in a wide variety of programming languages and frameworks
Cons:
You have to do the vetting/interviewing yourself
Highly varied skill cap among devs

Naturally, a list of sources on where to hire Ruby on Rails developers would certainly not be complete with RoRJobs.
As a very specialized website, RoRJobs gives potential employers a great place to find the exact thing that they're looking for. However, RoRJobs' postings don't come free, so be prepared to pay a posting fee, the cost of which depends on the scope of your project.
However, by paying the price, RoRJobs ensures your posting will catch the eye of thousands of talented devs. RoRJobs tweet all job postings, as well as send them in email form to potential prospects.
Pros:
Website specializes in RoR developers
Job postings are tweeted and emailed directly to devs relevant to your job posting
Cons:
Requires an entry fee
It will take up to five days for you to get a response from candidates

Similar to RoRJobs, RubyNow is a dedicated website for RoR developers. Like RoRJobs, the service is not free, but it does feature three payment plans that help alleviate the issue of posting price.
All in all, RubyNow is an excellent place to look for senior developers and create teams for long-term, large-scale projects.
Pros:
Specialized RoR dev hiring platform
Three payment plans (Standard – $79 entry fee; Premium – $139; Expert – $199)
Job postings are tweeted and emailed
Cons:
No free plan included
No applicant tracking tools


If you want to hire Ruby on Rails developers with significant experience and skill, then Rockstar Coders should definitely be on your radar.
The advantage of Rockstar Coders is that it is, in fact, a developer recruiting firm. As such, you can be sure Rockstar has the experience to find you developers that are a perfect fit for the project you're planning.
What sets Rockstar apart, as well, is that they focus more on the human aspect of coding and developing. They'll not only find you expert devs, but also people that will fit neatly into your company's culture, making the onboarding process that much easier.

Pros:
Highly skilled devs available for hire, versed in 64 languages/frameworks
Specialized hiring agency
Special focus on company culture
Cons:

Codementor is similar in many ways to Upstack and Toptal in that they also boast a very thorough screening process. However, they're not as strict, so you can expect a slightly more diverse cast of developers there.
That being said, they work relatively quickly. Within 2 or 3 days, you'll be given a list of candidates best suited to your project. However, Codementor is mostly a remote service, so expect some delays when working with devs hired through them.
Pros:
Thorough vetting process ensures highly skilled help
Quick response times
Cons:
Entry fee required
Most devs available for hire work remotely


CyberCoders is yet another website focused exclusively on RoR developers. When looking to hire Ruby on Rails developers from CyberCoders, you'll also be pleased to know that not only do they feature literally millions of talented candidates but that they're also a matching service. It is certain that they will find you the right people for the job.
Moreover, their services are free to use, making it very high in most companies' rankings when it comes to resources they can use to find talent. The only downside is that it takes about five days for CyberCoders to create a list of suitable candidates.
Pros:
Specialized RoR dev hiring website
Full-on matching service
Features a free-of-charge version where you can post your own job postings
Cons:
Response times are relatively slow (5-7 days)
Next up on our list is Turing. This website offers one of the most extensive matching services out there, thanks to its intelligent, AI-driven, cloud matching platform. Their matching system allows you to connect with developers that are cherry-picked especially for your project.
Naturally, there are some downsides to such an exceptional service. Turing is a little on the expensive side, so it should be only your go-to for larger projects. The screening process also takes time, and when posting a job, you can expect a 5-day screening period before you get your candidates.
Pros:
AI-driven matching service
No initial deposit required; instead you get a 2-week free trial before you have to make any payments
Cons:
5-day screening period required
Percentages per hire are higher than most
When it comes to finding freelancers, there is no better place to start than with Upwork. Featuring thousands of freelancers from all over the globe, Upwork is rife with talent at affordable prices.
That said, if you want to hire Ruby on Rails developers from Upwork, you're not only going to have to specify it in your job posting but also do the vetting and interviewing yourself. The talent is, indeed, plentiful, but it will be your job to separate the wheat from the chaff.
Pros:
Very large pool of talent to choose from
No fees required
Cons:
Primarily used for hiring freelancers
Vetting and interviewing is on you
Just like Upwork, Freelancer is a great place to scout for talent. Naturally, just as before, you'll have to do the screening yourself, but if you're looking for affordable prices and excellent developers for short-term projects, this is where you'll find them.
One additional boon of sites like these is that it's easier to find more diverse devs here than anywhere else. Since these people are bidding for a position on your team, it's more likely that they'll have more knowledge to show off, and you can make that into an advantage when hiring.
Pros:
Free service
Diverse pool of talent
Cons:
Mostly geared toward freelance developers
Vetting and interviewing is performed by you
Yet another great place to hire Ruby on Rails developers is Fiverr. It is a vast pool of talent you can draw upon.
In its function, it is much like Freelancer or Upwork. It's free and requires you to post jobs and do the vetting, but the fact that it's geared more toward software developers than anything else makes this whole process much easier.
Pros:
Diverse pool of software developer talent
No fees required for using their services
Cons:
Mostly geared toward freelancers
You have to do the screening and interviewing
PeoplePerHour is a freelance market with a twist – instead of casting a wide net over the entire world, PPH focuses more on finding local freelancers.
Needless to say, this is a great help for smaller companies and firms. Outsourcing is always a tricky business because of time delays, so being able to find someone in your vicinity can be of great help for teams working on a time constraint.
Pros:
Great focus on developers in your area thanks to geo-tagging
Vast pool of talent to choose from
Cons:
Primarily freelancers featured on the website
For a more direct approach, companies looking to hire Ruby on Rails developers can always try LinkedIn.
LinkedIn allows you to post job postings like any other website, but it also allows you to customize your posting, so it is shown only to people with the right requirements. Moreover LinkedIn connector helps gain visibility and your profile appears in more users' feeds. The website is also free to use, and it is also the place most senior developers post their CVs, so you know for sure what you're dealing with.
Pros:
Requires no fee to post job postings
Excellent website for B2B
Plenty of skilled help, and you have direct access to their CVs
Job postings are customizable to be visible only to most qualified people
Cons:
Not a matching service, so you'll have to do all the vetting yourself

Conlusion
That's about it for your list of 15 best resources to hire Ruby on Rails developers. As you've seen, there are plenty of sources to choose from, ranging from highly specialized hiring services, to freelance havens like Upwork and Freelancer.
Now, which resource is right for you? Well, that depends on how much money you're willing to spend, and how skilled the help you need it to be. For more tips on the hiring process, refer to our FAQ section below.

FAQ
Now that we've seen some of the best resources you can use in your search for RoR devs, let's take a look at some frequently asked questions people have when actually going through the hiring process.
How Do I Hire Ruby on Rails Developers?



[Source:Pexels]

This is a very common question if a very broad one. However, we know what people mean by this question, so here are a few tips you can follow when hiring devs.
Firstly, you must know in detail what you want – a single dev or an entire team. Based on the scope of your project, one person might be able to handle the workload, and you might need to hire more people. Alternatively, you already have a team, and you need to fill in a single spot.
The next step, obviously, is to ascertain your budget. More senior devs will require a higher pay grade. On top of that, you might need to set aside extra cash for the services of a recruiting agency, such as we've described above. After setting aside the budget, you can get to the next step.
Next, it is time to attract a candidate. Post a job offering on your website of choice – make sure it is concise and to the point. Also, make sure you've stated the scope of your project and the required skills a candidate has. Finally, be transparent about the pay – people don't like it when they're kept in the dark about being compensated for their labor.
After you've found a pool of candidates from which you want to hire Ruby on Rails developers, get in touch with them and start the vetting process. Make sure you test the skills of your future devs thoroughly. Some people tend to overemphasize their skill and importance in the projects they did in the past, and you ought to know if the devs working for you are as skilled as they say they are.
Finally, check their references. Your future devs might be skilled, but they might not be all that reliable. Their work ethic might be lacking, and you'll end up with a dev that doesn't really fit into your team/company dynamics. Sometimes, a less skilled worker might prove a better choice if they're more reliable than the one with better skills.
Are RoR Developers in Demand?
Yes, very much so. RoR currently holds a 26.68% market share, meaning there are a lot of people choosing this framework to build upon. With such prominence, you can also bet that there are a lot of developers available to hire and a lot of talented developers looking for jobs.
How many developers use Ruby on Rails?
As we said in the beginning, there are almost 400,000 websites globally that are running RoR. Leaders in this category are India and the US, with close to 23,000 and 26,000 websites using this framework, respectively. This makes these countries prime targets for those looking to hire Ruby on Rails developers.

Final Words

Speaking of the cool projects, SumatoSoft successfully implemented this new solution using the Scrum methodology and RoR technology, and if you've ever wondered how technology can help you analyze people check out this project.

And with that, it is time we wrap up our article about the best sources for hiring RoR developers. As you've seen, Ruby on Rails is still alive and well in 2022., despite its venerable age.
As of 2022., this framework is 18 years old. In the tech world, that is an entire lifetime. Yet, RoR is still pushing on, and people using it are still finding new ways it can be useful for building solid, scalable websites and apps.
When it comes to the business of hiring devs, companies looking to hire Ruby on Rails developers have nothing to worry about. The market is alive and well, and there are millions of talented devs looking for their next gig.
Of course, some considerations need to be made when hiring new talent. This is why we've created this article – to teach companies how to hire effectively and where to find the skilled help they need. With that, we're saying goodbye, and we hope your new devs treat you well. Happy coding!


Author's bio
Melissa Gray is a freelance writer and an organizational psychologist. Her focus is primarily on marketing and new digital trends across the world. She is also a passionate gamer, with special interest in narrative design. She writes for Digital Strategy One and SumatoSoft.
You are here
2 Discuss it with our expert
3 Get an estimation of a project
Thank you!
Your form was successfully submitted!