Digital Business Analyst: The New Star of Startups Rising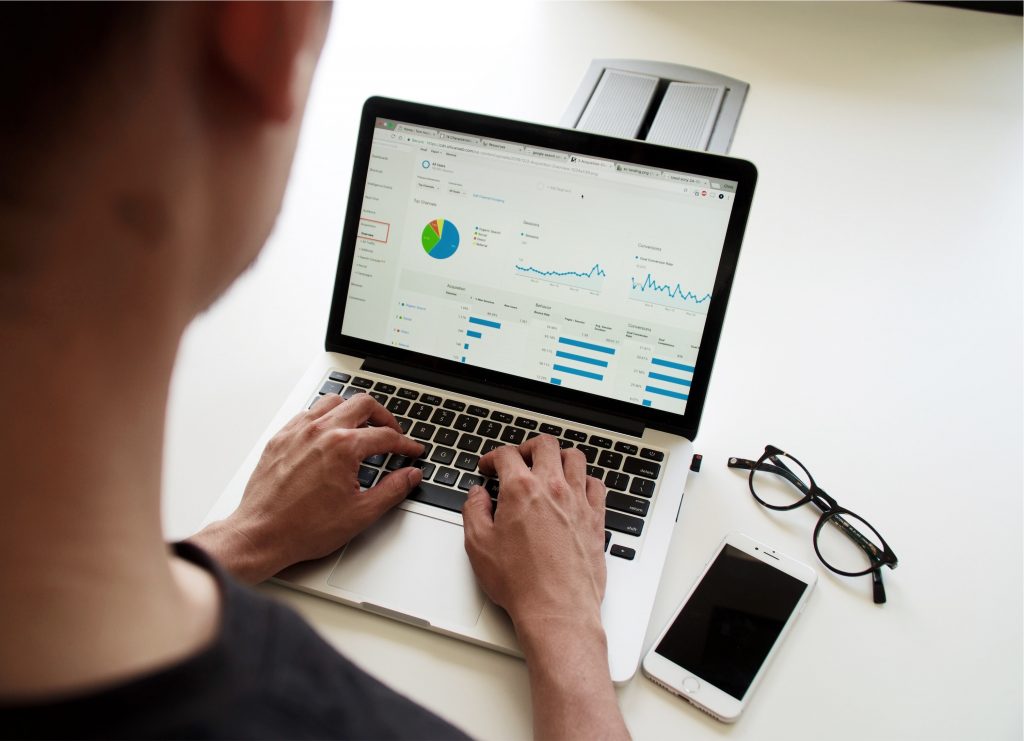 Digital business analysts identify business needs and develop digital solutions to the challenges companies face. They collect and interpret information from businesses and relevant digital mediums to help business leaders and shareholders make more informed business decisions.
This is a particularly popular role among startups, who must embrace scalable programs and processes to accommodate rapid growth in their early stages of development. However, DBAs are experiencing growing demand with businesses of all sizes, as the challenges of lockdowns and working from home incentivized transitions away from analog legacy systems toward innovative digital solutions.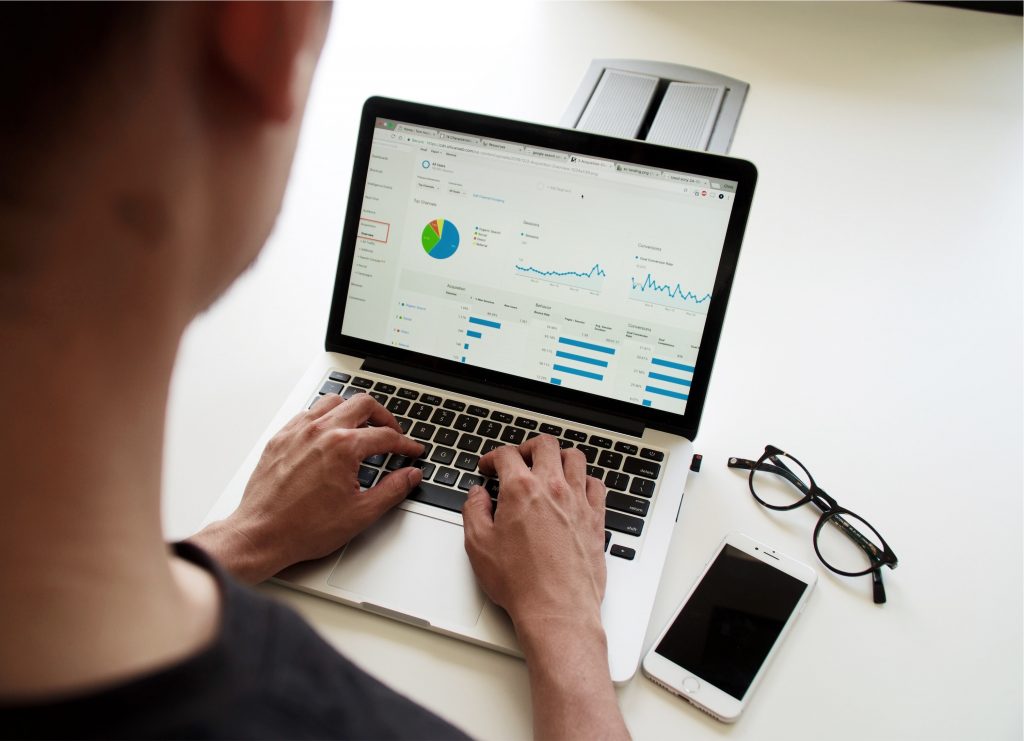 Web technologies now play a crucial role in modern businesses. As a recognized provider of Business Analysis Services for software development projects, SumatoSoft understands and appreciates the role that DBAs can play in today's digital landscape. Below, we'll explore the role of a digital business analyst in detail, including their key responsibilities, required skills, necessary qualifications, salary expectations, and more.
Who is a Digital Business Analyst?
Digital business analysts oversee a company's digital footprint, identifying opportunities for a business to improve performance by optimizing its digital practices. They pour through extensive online information to better understand their customers' needs and experiences. In doing so, they lay the groundwork for greater digital capability.
A DBA works with management and shareholders to align a company's strategic priorities with the challenges its customers encounter. That often involves collating and presenting complex data in digestible reports for shareholders and project management for digital solutions. Ultimately, they are striving both to envision and realize a more lucrative digital strategy for businesses.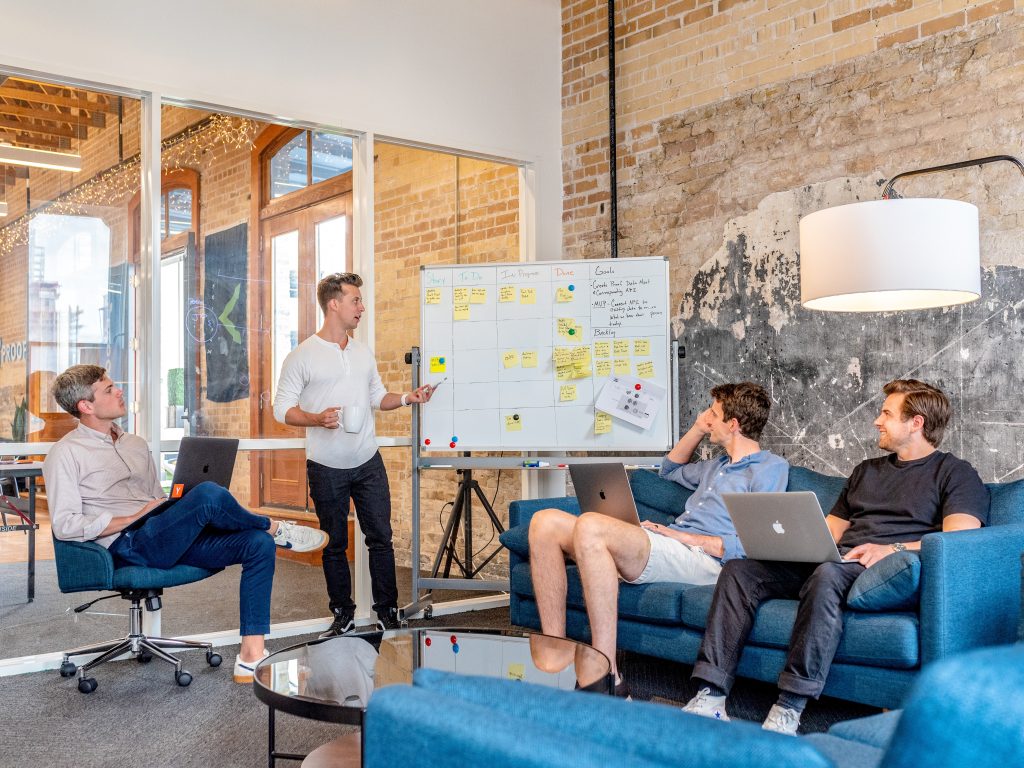 How Digital Business Analysts Benefit Companies
Digital business analysts help businesses:
Use online data more strategically by helping shareholders better understand how data can drive smarter strategic decisions.
Gain a 360° view of the customer experience so that companies can pursue more lucrative online channels.
Enhance agility and scalability by embracing innovative digital solutions.
Make more efficient use of available technology to shore up inefficiencies and process gaps.
Conceptualize new business processes to migrate companies away from inefficient analog legacy systems.
Redefine strategic priorities by forecasting industry trends.
Project Management and quality assurance of software development projects.
What is the Difference Between a Digital Business Analyst and a Business Analyst?
A conventional business analyst seeks to streamline business processes and identify avenues for growth across all aspects of the business, from technical and financial systems to Human Resources and communications platforms. They may use communication methods such as email, Zoom or Zoom alternatives, phone, etc.
A digital business analyst is a more specialized version of this role. They focus on a company's digital footprint to better prepare it for a future business landscape growing ever more reliant on digital tools. While the scope of a classic business analyst does include digital strategy, this aspect now encompasses such a large percentage of business strategy that more and more companies are dedicating analysts to it exclusively.
Where and How Analysts Collect Data is Changing
Business analysis encompasses data analysis. Historically, this was conducted internally, aggregating financial and sales figures, departmental profitability, customer satisfaction surveys, and other private data sources that contextualized business effectiveness.
Today, however, businesses have access to more external customer information. Analytics data, search engine keyword volume, and other online data provide businesses with more actionable insights into consumer habits than ever.
The COVID-19 Pandemic Has Accelerated the Shift to Digital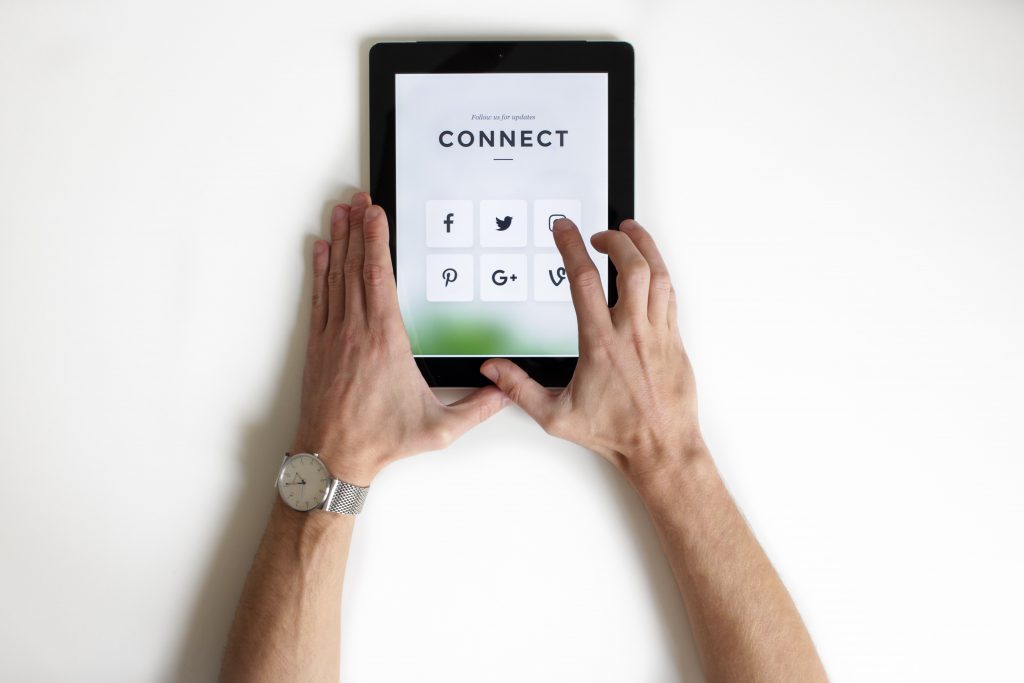 In 2020, millions of businesses temporarily shut the doors of their brick-and-mortar locations. Both their employees and customers were staying home, and businesses had to embrace modern opportunities to keep in touch.
According to Axios, the number of businesses with Facebook pages more than doubled from 2019 to 2021. This mass migration of small businesses into the digital sphere likely kept countless doors open through the worst days of the pandemic, but many of those businesses lack the digital proficiency to build long-term digital strategies moving forward. This has created a rapidly growing demand for DBAs.
What are the Responsibilities of a Digital Business Analyst?
The primary responsibility of a digital business analyst is to deliver the best possible experience for customers through a deep understanding of digital technology and architecture.
Collect and Report on Digital Data
DBAs need to make crucial information visible to several different departments within a business, including product managers, project managers, sales, and technology teams. However, they must also make that information palatable. They need to use it to tell a compelling story about the opportunities the business faces in the digital sphere.
It's important to remember that the data a DBA uses to drive positive change within a business must also be used at a granular level to action that change.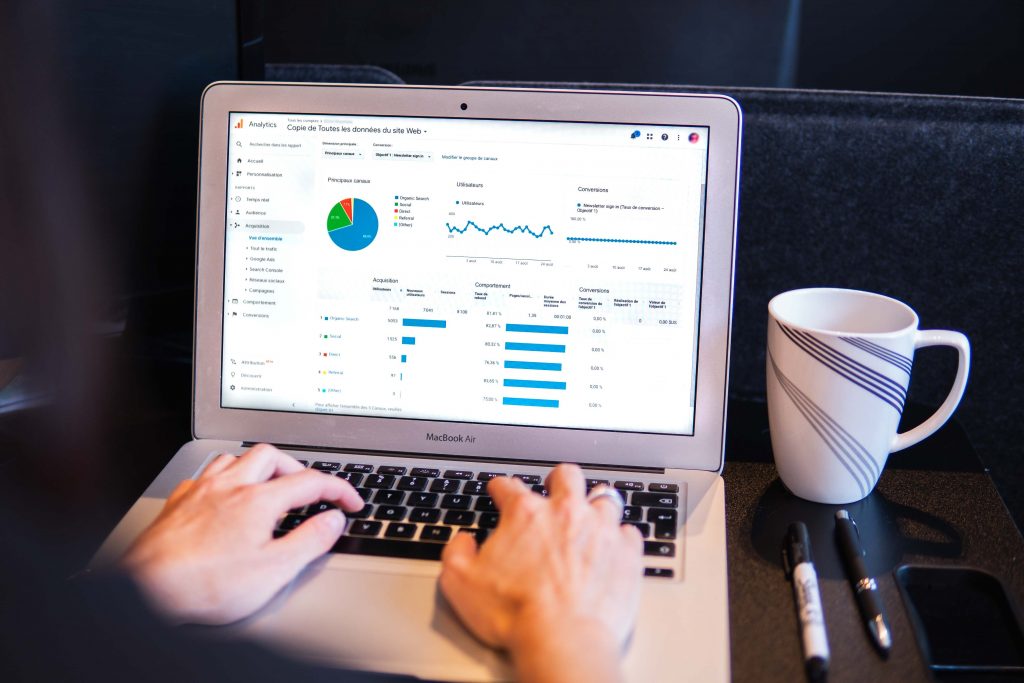 This can be a challenge because most businesses today still are not adequately digitally proficient. Business owners and stakeholders married to legacy systems need more than just to be told they must embrace more effective digital growth strategies; they must also visualize what those changes will look like and how they will be implemented and maintained.
Present Data Insights to Shareholders
Legacy analog systems often endure in businesses today in part because of risk-averse cultures among shareholders. The data that DBAs present to shareholders must make a persuasive case that digital transformation will have a measurably positive impact on the business's bottom line.
This calls for extensive modeling and forecasting outcomes and working with finance teams to draft digital investment proposals.
Drive Business Strategy via Data Insights
Unfortunately, digital data does not interpret itself. A huge responsibility for digital business analysts is parsing the truly helpful data from the noise. This demands not only a formidable knowledge of digital trends but also of the industry they work in.
This twin skill set is what makes the career such a rich and rewarding challenge. An analyst working for a transport management business and another for a human resources company must demonstrate fundamentally different spectrums of knowledge.
They are also responsible for overseeing the implementation of their digital transformation proposals, acting as project managers to ensure programs and processes are delivered successfully. This requires an understanding of data modeling as well as operations and workflow. Many must lead multi-functional teams and deliver key projects.
Identify Inefficiencies and Shortcomings Within Existing Processes
A key responsibility of this role is not just looking out at the broad opportunities made available by a rapidly evolving technology ecosystem, but also by looking inward at a business to identify and quantify shortcomings and inefficiencies within existing programs and processes. The DBA's mission is not just digital transformation but to address the root cause of a business's challenges by accounting for the specific digital trends and capabilities that could improve them.
They must evaluate business processes, anticipate requirements, and identify opportunities for improvement.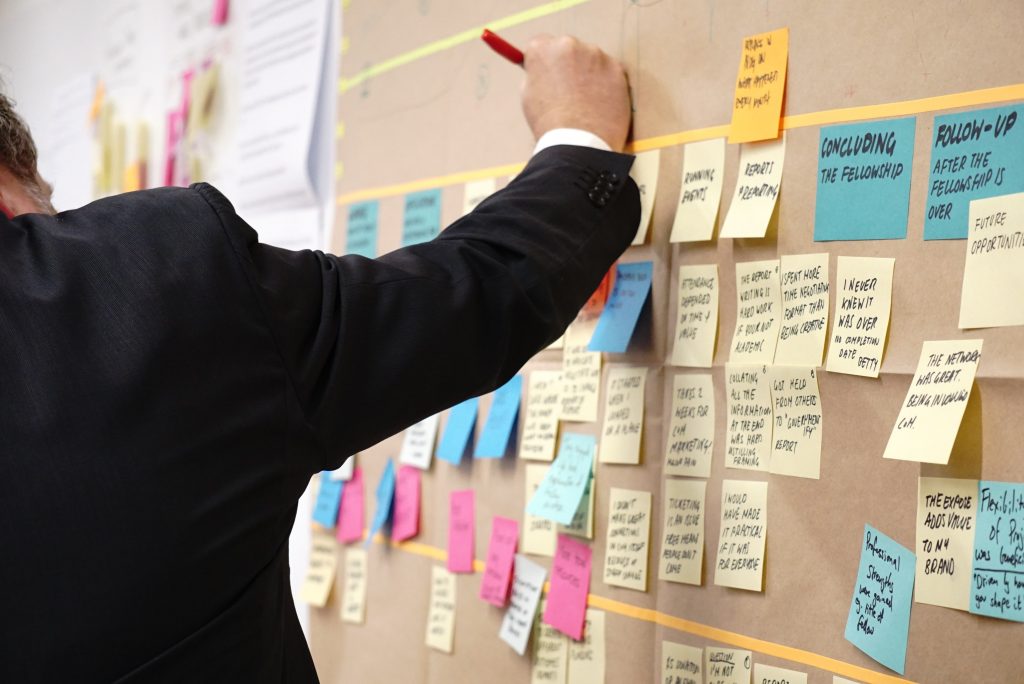 Report on Implemented Projects
With key transformation projects adopted, the analyst will continue to play a key role. They'll measure performance to ensure those projects deliver the modeled value.
What is the Average Salary of a Digital Business Analyst?
A digital business analyst is a career in rapidly growing demand, and salaries are beginning to reflect that. Because analysts work with many types of businesses, from SMEs to enterprise corporations and SEO agencies, salaries can vary.
Salaries can be impacted by the challenges posed by scalability, particularly in businesses enduring rapid growth or increasingly obsolete legacy systems. Salaries might also be affected by the scope of the role, or the level of experience required.
On average, according to Glassdoor, a DBA in the United States earns $80,000-$85,000, though some can earn over $115,000 per year. Numbers are lower in the United Kingdom, where the same role earns, on average, £47,000 per year, up to £75,000.
What are the Required Skills for a Digital Business Analyst?
Because DBAs have a broad range of responsibilities within their roles, they must also boast a broad range of skills and proficiencies. Meanwhile, while studying grades should be prioritized, so if you ever lag behind, learn how to raise your GPA and boost your career prospects. We've included a list of some of the more prominent skills below, and how they apply to the role's responsibilities.
Skills
Details

Deep Knowledge of Digital Trends

You must remain knowledgeable of a rapidly evolving digital landscape, including new and evolving innovations such as artificial intelligence, SaaS, and more.

Along with the technology, you must understand how people use it. How do consumers engage with businesses on various social media platforms? How are people benefitting from automation?

Strong Observational and Analytical Skills

You will need to pay very close attention to exceedingly minute details across a business's entire digital footprint and possess the analytical know-how to determine how even subtle changes to the ways programs and platforms are engaged can affect performance.

Diverse Technical Knowledge

You'll need to be proficient with several coding languages. You'll need to understand the fundamentals of SEO, hosting and content management, automation systems, graphic design, and other important digital skillsets.

An Eye for Design

Businesses succeed when they can connect with customers on a human level, and DBAs are tasked with building greater success.

You should understand how the presentation of the business through digital channels can be optimized. You will need to consider not only where the business connects with customers online, but how. Sometimes even changes to color palettes or typefaces can improve the customer journey, and by extension the business's online performance.

Adaptability

The need for change is constant for DBAs. Even their own implementations will grow obsolete or encounter scalability issues over time, so tolerance for change is crucial.

Risk Assessment and Management

Change never guarantees success. You'll need to know how to account for the level of risk involved with digital transformation projects, developing detailed plans for the possibility that a large-scale implementation or migration fails to deliver value.

Logic and Critical Thinking Skills

DBAs are tasked with challenging the status quo and pursuing positive changes. That begins by casting a skeptical eye over everything and challenging conventional wisdom.

You will also need to make logical connections where the available data is insufficient to paint the full picture.

Collaboration

You will work closely with numerous divisions within a company to ensure high-quality deliverables. You must be able to collaborate with UX designers, management and shareholders, and other functional teams effectively to ensure positive outcomes.

Persuasive Communication

Understanding and interpreting digital data is only the beginning. You will also need to package and present that data to tell a compelling story about the potential benefits of digital solutions, packaging those insights as actionable plans for cross-functional teams. 

The ability to contextualize data and communicate highly complex ideas to people with various levels of digital expertise is a crucial skill. Remember that you are ultimately selling an experience—the experience of a modern, digitized commercial environment.

Ability to Focus on Big-Picture Outcomes

Being a DBA means seeing the forest for the trees. One of your most significant skills will be investigating granular data while maintaining a focus on the broader business vision. You must constantly ensure that your solutions remain fit for purpose and further the goal of business success.
How to Become a Digital Business Analyst
A digital business analyst requires meaningful experience in custom software development, business operations, technical systems and automation, and software project management. To build a solid foundation for a career in this field, consider some of the following courses.
Bachelor's Degree
Undergraduate studies in these fields will position you for entry-level work or internships that will provide valuable industry experience:
Business
Finance
IT
Marketing
Web Design
Master of Business Analytics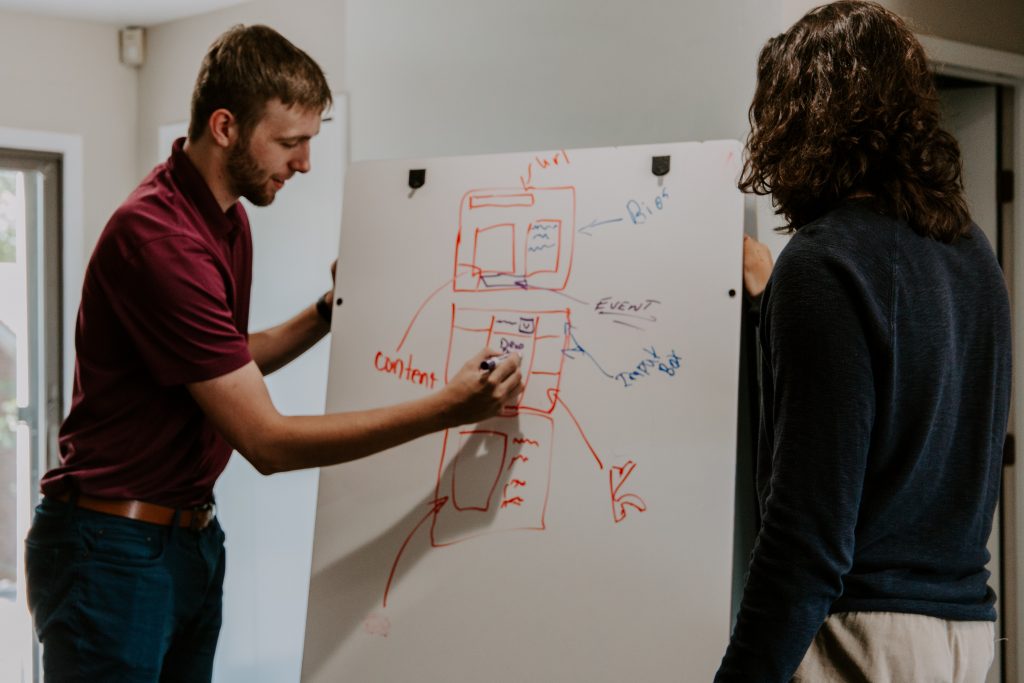 Business Analytics is one of the more helpful post-graduate studies you can pursue for a career as a DBA. Learn how to leverage data to make informed business decisions and monetize digital insights. These studies will equip you with the tools and methods you need for sound data analysis.
Become a CMC (Certified Management Consultant)
A Certified Management Consultant is an attractive candidate for the role of DBA. This qualification offers valuable knowledge of and experience with driving transformation, project management, interpersonal and communication skills, and the functional areas of organizational management:
Finance
Human Resources
Information Technologies
Marketing
Operations
Strategic Planning
You can find an appropriate institute for you through The International Council of Management Consulting Institutes. This is a recognized community of institutions with institutes based in 48 countries.
Expert-Level Certificate in Digital Marketing
This qualification from the International Digital Marketing Institute will give you greater proficiency with key digital marketing themes, such as CX and eCommerce.
This course offers valuable insight into relevant digital business channels, including social media platforms like Facebook, Instagram, LinkedIn, Pinterest, Twitter, and YouTube. It includes important marketing fundamentals, such as SEO content marketing, email marketing, paid search, and Google Analytics. Learn about graphic design, UX research, online engagement, strategy and planning, big data, automation, budgeting, and project management.
Developer-Rated Programming Certifications
Software development leans heavily on programming and full-stack development. You can earn programming certifications from developer-rated institutions, such as the C++ Institute, Oracle, the Python Institute, and others.
Is Digital Business Analyst a Good Career?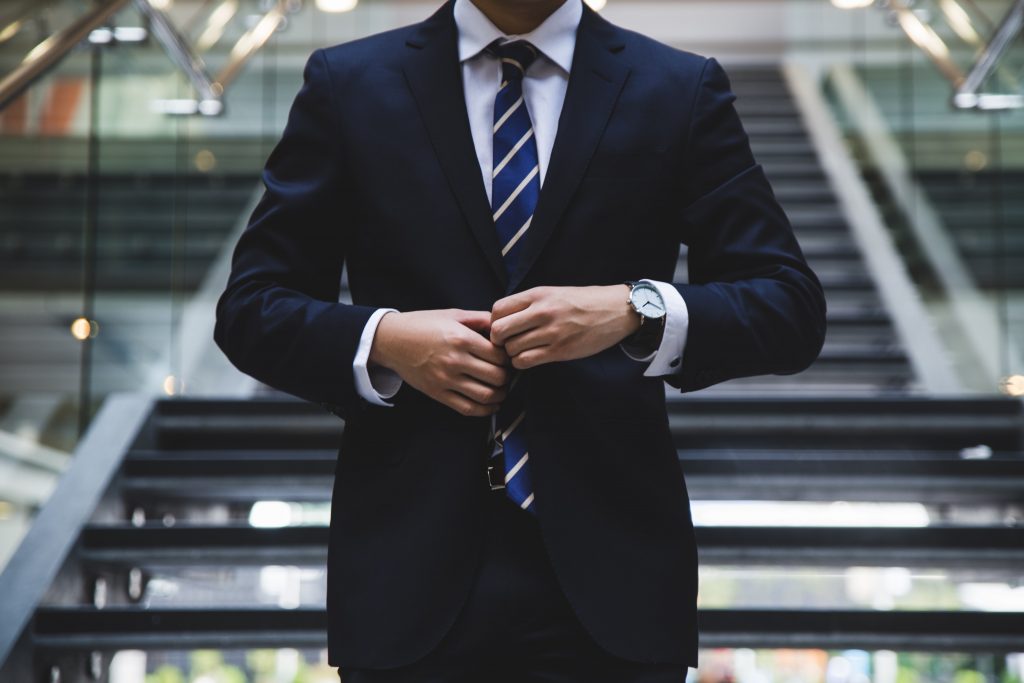 Digital Business Analyst is a rewarding and promising career, boasting a competitive salary and the security of growing industry demand.
Many of the countless businesses forced to embrace digital solutions during the pandemic are now turning to professional guidance and support to implement more permanent, scalable solutions. As they do, the demand for DBAs will continue to grow. The profession incorporates a large volume of skills and proficiencies that are highly valued by businesses of all sizes. It offers a high degree of stimulating variety and rewarding challenges, as well as the opportunity to work with interesting people across numerous specialties.
This is a great career for anyone passionate about the promise of digital innovation.
Conclusion
Hopefully, you've learned enough about the skills and responsibilities of a digital business analyst to decide whether it is the right career for you. These are versatile, talented professionals delivering substantial, measurable value for businesses of all sizes across a wide range of industries worldwide. With the right DBA in their corner, businesses can enjoy a formidable ROI on their investments in digital transformation and software development. Will you be the one to deliver that success?With SumatoSoft, you can work with a software development company that ensures the latest business analysis knowledge in all our work. We've delivered over 100 successful projects over the past eight years, relying on our talented team of business analysts to provide initial and ongoing support for our software solutions. Get in touch with the team at SumatoSoft today to learn more about how our business analysis services can bring value to your organization. We look forward to helping you unlock the potential of digital innovation.
You are here
2 Discuss it with our expert
3 Get an estimation of a project
Thank you!
Your form was successfully submitted!