Best 10 Companies Providing Data Visualization Services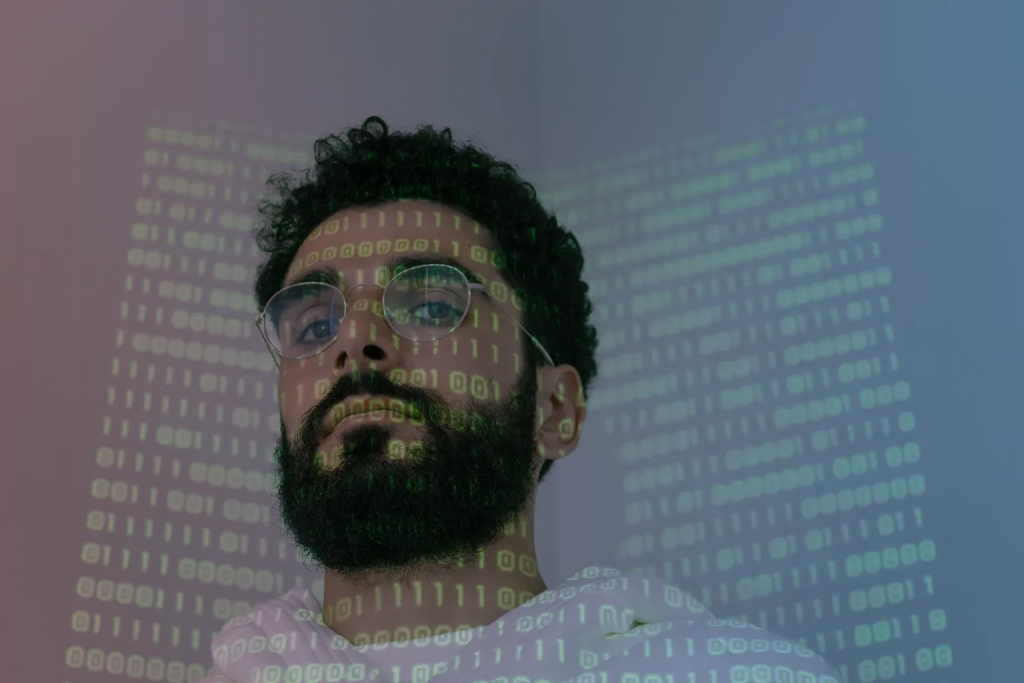 Sales and marketing use data visualization to understand customer behaviour and preferences.
Finance department use data visualization to analyse revenue, expenses, cash flow, and identify trends.
Businesses use data visualization to monitor and optimize operational process, supply chain management, inventory control.
Human Resource department uses data visualization to analyse employee performance, track hiring and retention rates.
Customer services department uses data visualization to help businesses track customer complainants, satisfaction, the level of service provided.
Risk management department uses data visualization to identify and mitigate financial, operational, and cyber security risks.
It's all about data. In this article, we discuss the concept of data visualization, its trends, benefits, drawbacks, and list the best companies that offer data visualization services.
What is Data Visualization?
Data visualization is the term that is used to describe the graphical representation of data. In the modern era, the age of technology generates a large volume of data, so data visualization is the only solution that allows people to analyze it. It is much easier and time-saving to understand data in the form of animations and charts rather than as long text data.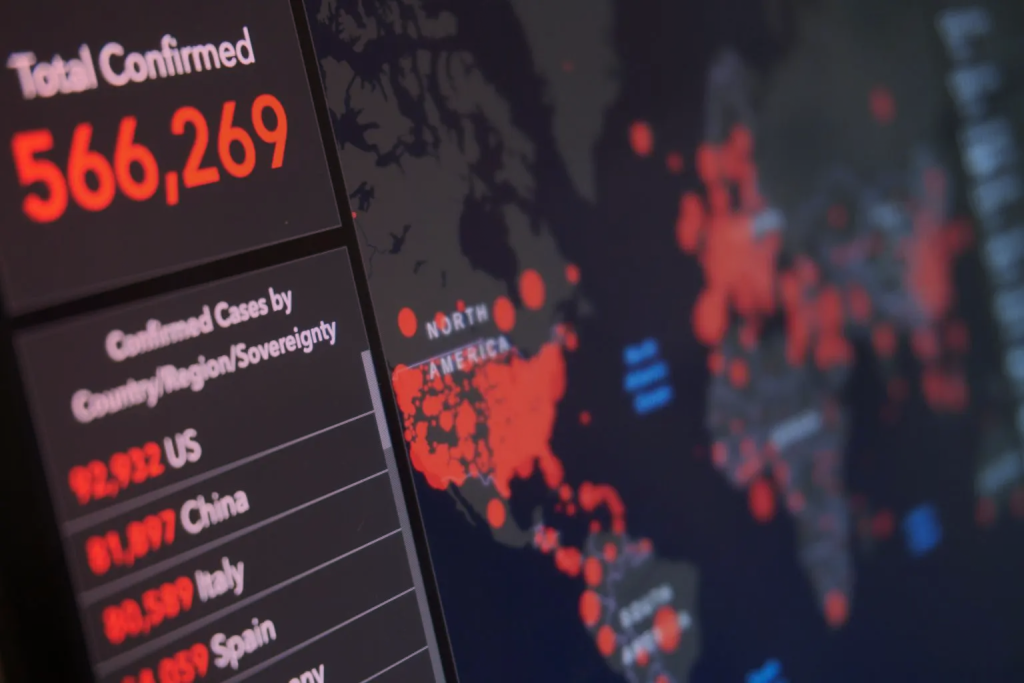 We want to highlight the fact that data visualization is a tool for people to analyze data because there are technologies like Big Data methods and Machine Learning algorithms that analyze the data instead of humans and only provide insights after the analysis. If you want to learn more about these methods, read our article the Internet of Things and Big Data.
Data Visualization Vs Excel
You may wonder whether Excel is a data visualization tool or not. To clarify this we can refer to the description in Excel. Excel is a spreadsheet developed by Microsoft. It features calculation or computation capabilities, graphing tools, pivot tables, and a macro programming language.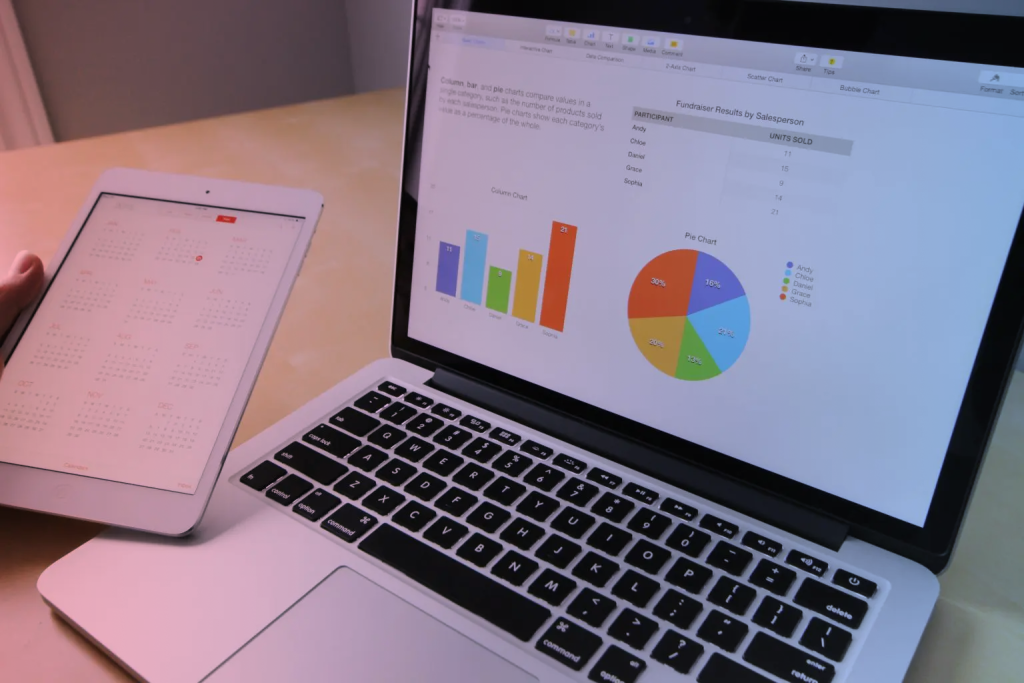 So, we see here a part "graphical tools" which means that Excel provides you with the option to graphically represent the data. However, visualization is not its core function since, first of all, Excel is a spreadsheet that stores your data within rows and columns. As a result, the visualization opportunities Excel provides to users can't compete with opportunities of other, more powerful platforms for data visualization like Microsoft Power BI or Tableau.
Where Fetch And Store Data
First of all, it's necessary to understand that before implementing data visualization software it's necessary to understand the requirements you have for this software. The point of data visualization is not just to analyze any data, but to analyze the data relevant to your business. So, you are likely to have databases or even excel sheets with raw data you want to analyze. Nowadays good options where you can store the data are SQL and NoSQL solutions. However, if your data doesn't count hundreds of thousands of lines, excel is also acceptable.
If you are looking for sources where you can fetch the data, check these online sources:
Data.gov
Socrata
Google Finance
Facebook API
Current Data Visualization Trends
Video Infographics
According to a recent study published by American Educational Research Association, when people get information from videos instead of text or pictures they absorb information much better. Besides, 67% of users prefer to learn about a new product or service through video.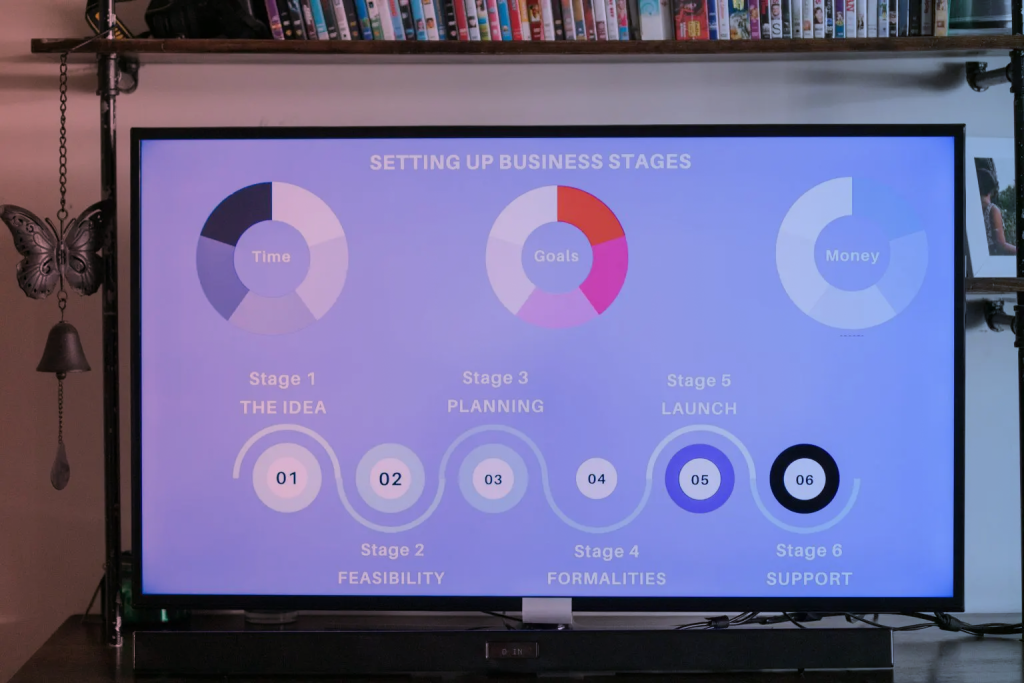 That means that a visual infographic is not only an effective way for storytellers to convey information but also the desired way by users to acquire new information.
And we see it all around the Internet. Companies develop promo videos to present new products, and they make fascinating short music videos to introduce the company's mission, values, and focus. Video infographics can be named even one of the latest trends in web development in general.
Real-Time Visualization
Real-time data visualization means that the data is constantly updated in real-time. So, when the source of data gets the information as an input, the software immediately displays this information in the form of some visuals. This trend appeared in recent years because of the wide adoption of the Internet of Things technology and increased demand for real-time data across various industries. The reason is simple – a manufacturer that placed a big order of spare parts for its production facilities probably wants to know the exact location of the order to keep non-stop production. The doctor needs to track the physical parameters of his patient in real-time to timely react to emergencies or even prevent them. The low delay in data delivery plays a crucial role nowadays.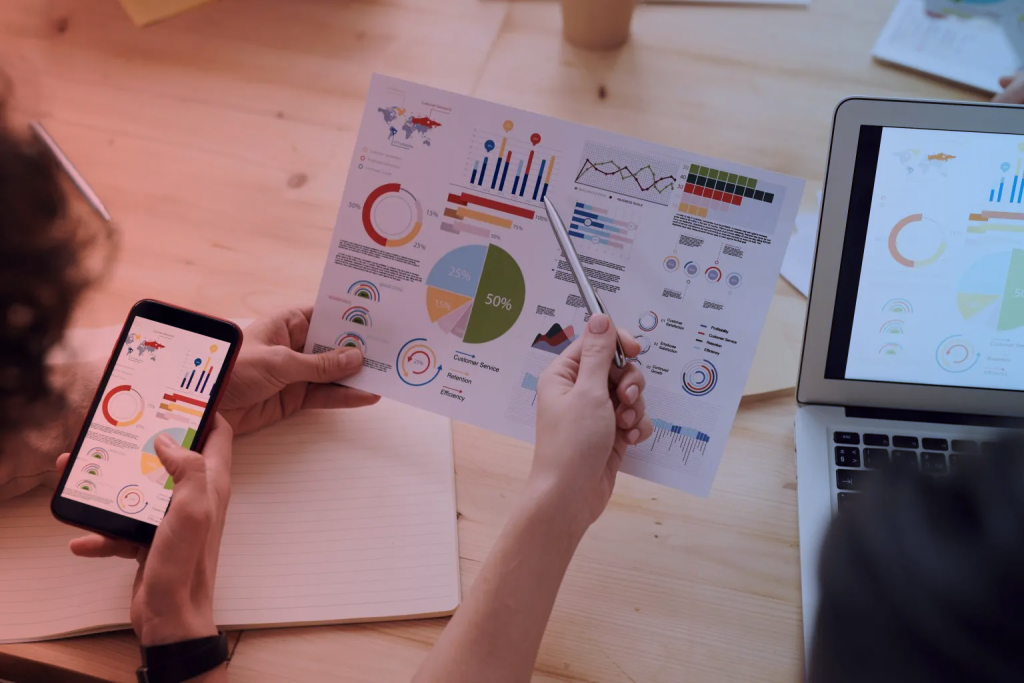 Data goes democratized
Data democratization means that people with no specific knowledge and software can access the publicly available data and benefit from it. You can find various examples of data visualization on the Internet, like the world map of air quality index in real-time. In addition to such public data sources, people get access to low-code and no-code platforms as well as to some dashboard templates that they can download and customize to their needs. All that means that now anybody can use data visualization tools and benefit from data. No specific skills are required. 
Types of Data Visualization Services
Companies that provide data visualization services develop the following list of software solutions:
Dashboard Software
Data Mining Software
Mobile Business Intelligence Software
Predictive Analytical Software
Key Features of Data Visualization Software
Basic Visualization: includes different types of charts, visual data, infographics, heat maps, etc.
Data Import/Export: It allows the import of data from excel sheets and the export in various forms.
Sharing Data Visualization: Sharing with other people and departments through email, social media messengers, etc.
Data/event alerts: Notifications about the data being updated or other event notifications.
Interactive visuals: Such options as filtering, sorting, resizing, and drag and drop functionality would help here.
Benefits of Data Visualization Services
Customer Satisfaction: Businesses can discover new opportunities to increase customer satisfaction to completely stand out from the competitor.
Fast Trend Adoption: This service allows managers of the teams to quickly change from one perspective to another which seems beneficial for the company.
The Alignment of Business Goals and Operational Activities: Employees can easily monitor the progress towards achieving business goals with the current operational activity of the company. For example, managers can identify issues that prevent achieving a high customer satisfaction rate like poor call center quality.
Quick Understanding: People are quicker at finding information with the help of visuals than people who don't use them.
Development
Development services of unmatched quality and build reliable & transparent cooperation.
Project management
UI & UX design
Web & mobile development
Quality assurance
Thank you!
Your form was successfully submitted!
Staff Augmentation
Ready-to-go and a custom-hired team of software engineers, Scrum Masters, Designers, and QA specialists .
Web developers
Mobile developers
Designers
QA & Testing engineers
Thank you!
Your form was successfully submitted!
Drawbacks of Data Visualization Services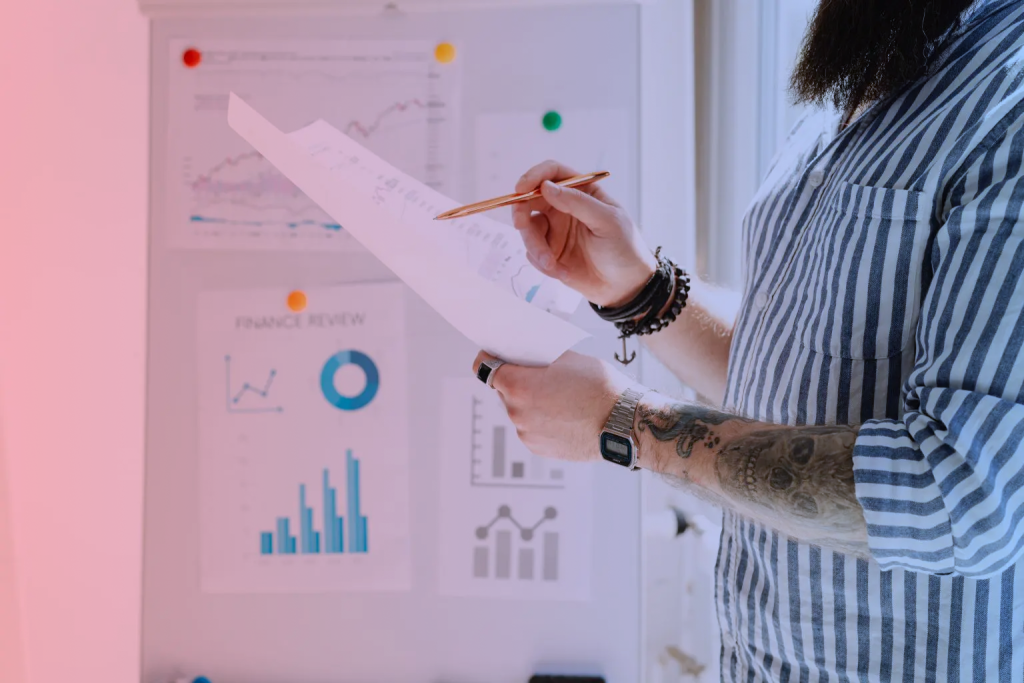 Custom data visualization software is expensive: Custom software is costly and can be considered unsuitable for small and medium-sized businesses. In addition to development costs, there are costs of deployment, maintenance, and employee training. Big companies can afford all these expenses while small and medium-sized businesses can consider using templates or data visualization platforms on a subscription basis.
User training is advisable: Implementing a new tool like data visualization software implies that employees should get to know how to use it. They can learn the tool by themselves, however, it will be less effective than taking special courses or training programs. That means that business owners should be ready to spend some money on training and give employees time to acquire the necessary skills to use it.
What Are Best Data Visualization Service Providers
We know that it can be hard to find the right company among all companies on the Internet (for example, to find a mobile app development firm). There are a lot of companies that provide data visualization services but we have shortlisted the top 10 companies that demonstrate the top-notch quality of their data visualization software solutions.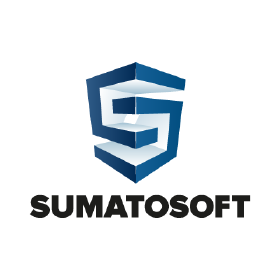 SumatoSoft is a custom software development company that helps companies to digitalize their businesses. During the software development, SumatoSoft leverages modern technologies like Artificial Intelligence, Machine learning, and the Internet of Things to deliver the maximum value to its clients. After 9 years of custom software development, the SumatoSoft team honed skills in leveraging these technologies resulting in a 98% of clients satisfaction rate.
Foundation year: 2012
Location: US, Central and Eastern Europe
Pros:
The cooperation with clients is based on full transparency
Properly set transparent processes that result in timely delivery of the software
70% of senior level engineers in the team
The company demonstrates a strong focus on business needs
Price: $50 – $99/Hour
Clutch rating: 4.8
Ready to start: Within 1 week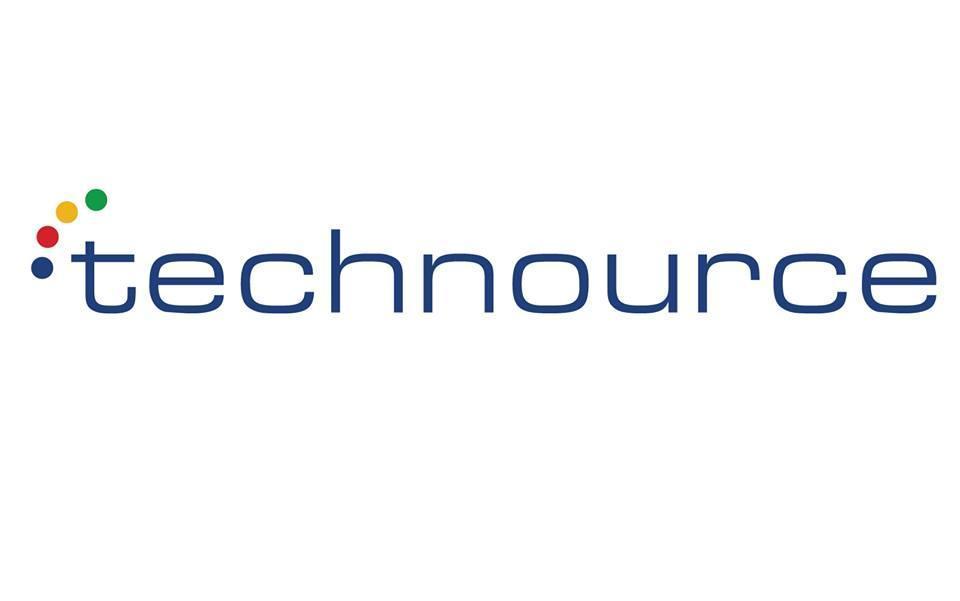 Technource is one of the top-ranked online platforms in countries like India (Ahmedabad & Jaipur), UAE(Dubai), USA(Delaware) and Malaysia (you can check Malaysia Insights to fully understand the market). With a competent team, this platform has always been resiliently tackling all sorts of technical challenges on its way. The main objective of this well-reputed platform is to understand the agenda of its clients and deliver them what they exactly need. Its developers master a wide range of current technologies that allow it to offer its clients dynamic IT solutions to their technical problems.
Foundation year: 2012
Location: US, Asia
Pros:
This company ensures easy communication.
They organize regular meetings, especially on the weekly basis.
Price: $25 – $49/Hour
Clutch rating: 4.9
Ready to start: Within 1 week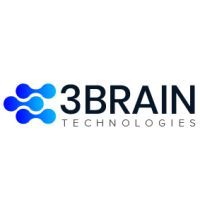 With their latest technologies, 3Brain Technologies are known as pioneer in top class web and mobile apps. Their decisions are guided by logic and details. This is something which has resulted in a sustainable growth in their clients' businesses. This platform is a top-pick among web developers in India. It claims to deliver the best services to its clients from all over the world.
Foundation year: 2015
Location: US, Asia
Pros:
They have a friendly and talented team.
Their professionalism is evident throughout the development cycle.
They allow their clients to be in direct contact with their CEO in case of requests or problems.
Price: < $25/Hour
Clutch rating: 4.9
Ready to start: Within 1 week

Relevant is an international software development company that is well-known for designing, building and delivering products of world-class standard for more than Fortune 500 companies and promising startups. It always puts it customers' needs first and thus, achieves the results. Best engineers from all across the globe are part of its team which makes it even more resilient to handle tech-related problems.
Foundation year: 2013
Location: Eastern Europe, US
Pros:
They are flexible enough to adapt to their client's needs, including technological ones as well.
They offer support and great communication throughout the project.
Level of expertise in engineering is amazing.
Price: $25 – $49/Hour
Clutch rating: 4.9
Ready to start: No available information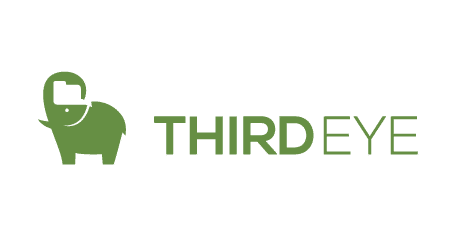 ThirdEye Data Inc. is a trailblazing data engineering and analytics company dedicated to helping businesses unlock the true potential of their data. By providing comprehensive data-driven solutions, ThirdEye empowers organizations to make informed decisions, optimize operations, and drive growth in today's competitive landscape. Leveraging advanced technologies such as big data, AI, machine learning, and cloud computing, ThirdEye Data's team of seasoned experts collaborates with clients to craft bespoke strategies that transform raw data into actionable insights.
Foundation year: 2010
Location: US
Pros:
ThirdEye Data Inc. possesses deep expertise in data engineering, analytics, and related technologies, ensuring clients benefit from their wealth of knowledge and experience in the field.
ThirdEye Data Inc. employs cutting-edge technologies such as big data, AI, machine learning, and cloud computing to create innovative solutions that keep clients ahead of the curve.
Price: $25 – $49/Hour
Clutch rating: 4.5
Ready to start: Within 2-3 weeks

With an experience of more than 27 years in the software engineering business, this company has delivered over 3000 dynamic IT solutions to the clients from all over the world. This software engineering platform delivers innovative technology solutions with more than 2700 data visualization software experts onboard.
Foundation year: 1994
Location: US, Europe
Pros:
They are fast and responsive.
Quality of the work they deliver is outstanding.
Price: $50 – $99/Hour
Clutch rating: 4.5
Ready to start: Within 2-3 weeks

InnovationM is a well-known company specializing in designing & developing services in the technology domain. It has its major focus on an end to end solution development (custom application development & product development) on mobile, server back-end, middleware, web, cloud technologies, and blockchain solutions. Specialized service areas of this platform include New Concept Design and Technology Architecture and Design Services.
Foundation year: 2010
Location: Asia, US
Pros:
Timely execution of work and professionalism.
Fast responses to any questions.
Price: < $25/hr
Clutch rating: 4.5
Ready to start: Within 1 week

Instinctools is a software development company that offers a wide range of services such as software development, mobile development, web development, cloud solutions, and more. With a strong focus on technology and innovation, Instinctools delivers high-quality software solutions to clients around the world. The company prides itself on its ability to provide customized solutions that meet the unique needs of each client, helping them to achieve their business goals and stay ahead of the competition.
Foundation year: 2000
Location: Asia, US, Europe
Pros:
Instinctools is committed to staying up-to-date with the latest technologies and trends, which allows them to provide clients with cutting-edge solutions.
With offices in the United States, Europe, and Asia, Instinctools has a global presence that allows them to work with clients all over the world.
Price: $25 – $49/Hour
Clutch rating: 4.5
Ready to start: Within 2-3 weeks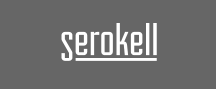 This software company comes up with the modern solution for your complex technical problems. From mathematicians to computer scientists, QA engineers to developers, this data visualization company has all the experts onboard at the same time. Its users admire Serokil for being knowledgeable, efficient and resourceful.
Foundation year: 2015
Location: Europe, US
Pros:
Their team is extremely professional and talented.
They show a great standard of technical knowledge.
They have excellent communication skills.
They respect deadlines and schedules of the clients.
Price: $100 – $149 / hr
Clutch rating: 4.8
Ready to start: Within 1 month

Consagous Technologies is a dynamic, forward-thinking company specializing in delivering state-of-the-art digital solutions to businesses across diverse industries. By leveraging cutting-edge technologies, such as AI, machine learning, IoT, and blockchain, Consagous empowers clients to enhance their operational efficiency, drive customer engagement, and accelerate growth. With a proven track record of success, Consagous' expert team consistently demonstrates their commitment to innovation and excellence, ensuring that clients receive tailor-made, scalable solutions that propel them towards a future of digital transformation and market leadership.
Core Competencies:
Mobile solutions for corporate and commercial use
Native iOS & Android apps,
Cross-platform apps
Fitness Application
Telemedicine Apps
Foundation year: 2008
Location: Asia
Pros:
Consagous Technologies stays at the forefront of technological advancements, offering cutting-edge solutions that address the unique needs of clients across various industries.
The company takes a tailor-made approach to each project, understanding the specific requirements and goals of clients in order to develop bespoke solutions that align with their business objectives.
Price: $25 – $49 / hr
Clutch rating: 2005
Ready to start: No information available
Conclusion:
Ultimately, data visualization is a great tool to drive your business. Along with low code platforms that are available to everyone, there are a lot of companies that provide custom data visualization software development services. The benefits the custom software brings are hard to underestimate. To get benefits the company will need to spend money on software development and employee training which can cost a lot. However, data visualization is worth spending money on.
You are here
2 Discuss it with our expert
3 Get an estimation of a project
Thank you!
Your form was successfully submitted!