B2B SaaS (Soft As a Service): 11+14 Best B2B SaaS Companies in 2023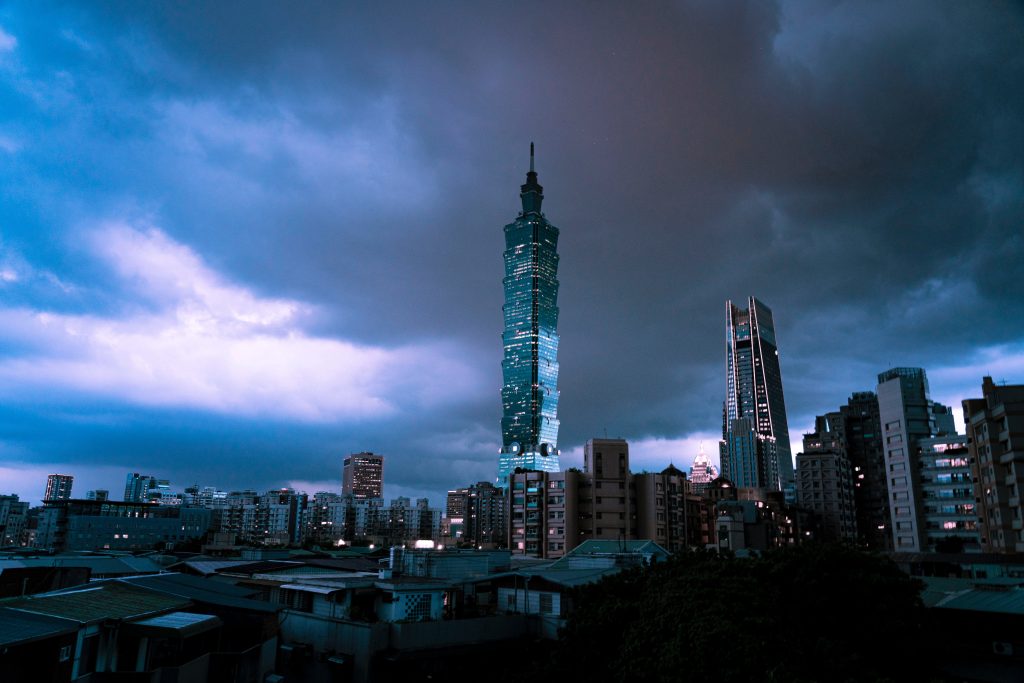 As SaaS (Software as a service) grows among all industries, companies rely on business-to-business SaaS (B2B SaaS) a lot more as well, with over 80% of them using SaaS solutions. Smooth scalability of services and effective cost management are two main advantages of SaaS solutions that drive companies to shift to SaaS. As the market of B2B SaaS is developing, with new companies reaching the view every year, it becomes challenging to find the top B2B SaaS providers. Business-to-business SaaS offers software solutions tailored to meet the needs of companies rather than the needs of individual customers such as business-to-customer Saas solutions.
This complex guide will help both the companies that use SaaS solutions and firms that plan to build a custom solution and become SaaS providers know the market of B2B SaaS and how they can create or access the best B2B SaaS solutions. In this article, you will find out how to put together efficient B2B SaaS marketing strategies, what are the best B2B SaaS solutions, and the most promising companies in this field. If your goal is to launch a successful B2B SaaS solution or you aim to promote the one you already have it is crucial to look in depth at top marketing strategies and most successful competitors on the market.
What is SaaS
Software as a service, or SaaS, is software that is hosted in the cloud and accessible to users with a subscription. Customers can access the program remotely by just logging in with their username and password without having to download or maintain it. Additionally, they can use a computer, tablet, or smartphone with an internet connection to access the program from any location.
SaaS apps can address individual customers, B2C SaaS, or businesses, B2B SaaS. Every SaaS software is built with a purpose in mind which can be to serve as a communication tool, lead sales, improve customer service, support project management tasks, support marketing strategies and collaboration among the users, etc.
What Is B2B SaaS and What Opportunities It Brings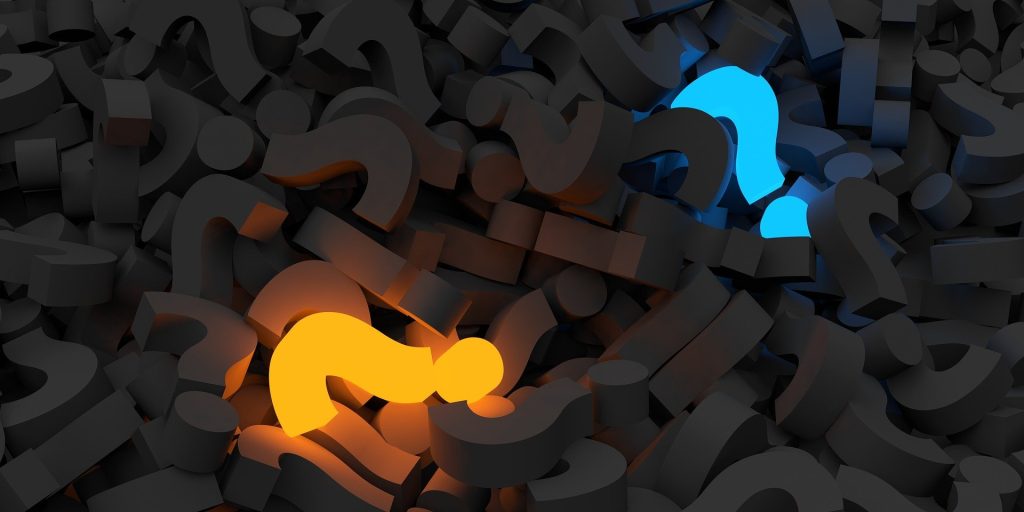 B2B SaaS is a type of application created by SaaS developers to address the needs of small, medium, and big businesses. Examples include apps for project management, budgeting and accounting, and collaboration and communication. However, we'd recommend enterprises build custom solutions since one single SaaS application is unlikely meet all needs of big businesses, which results in the implementation of several SaaS solutions and a mess in the processes.
The B2B SaaS is designed with a team's needs in mind, as opposed to B2C SaaS. Such an app would include elements like task management, invoices, sales monitoring, customer relationship management, and office productivity that a team would require to function more effectively and efficiently.
Using a business-to-business SaaS will support the team in accomplishing its goals faster and in a more productive manner. Such apps also reduce human errors significantly and increase the possibility to achieve more objectives in a shorter time frame.
B2B SaaS Market: Key Statistics
According to studies from Fortune Business Insights, the famous platform Statista and BetterCloud, the B2B SaaS market keeps developing among all industries as it gains more clients worldwide.
Each year, more companies choose to switch to SaaS solutions, which promotes the market's expansion and encourages more SaaS developers to produce programs to meet the market's rising demand.
SaaS solutions are chosen by businesses because they are more effective and cost-effective. B2B SaaS is a better option than an on-premise SaaS because users won't have to pay in maintenance expenditures for their SaaS products. There are SaaS programs designed expressly for tasks like financial management and accounting services or teamwork, which greatly increases job efficiency.
The high scalability feature of a B2B SaaS solution and the possibility to integrate it with other apps and devices also contributed to the shift that companies made from traditional software to SaaS.
The fact that users can access a SaaS app from any location, by just using their login information on the platform is also an important reason. This type of flexibility allows teams to communicate more efficiently even when the members of a team are in different locations.
Last but not least, the increased security of SaaS solutions and the strive of developers to maintain and improve that security help companies trust such apps above the traditional on-premise software.
B2B SaaS Marketing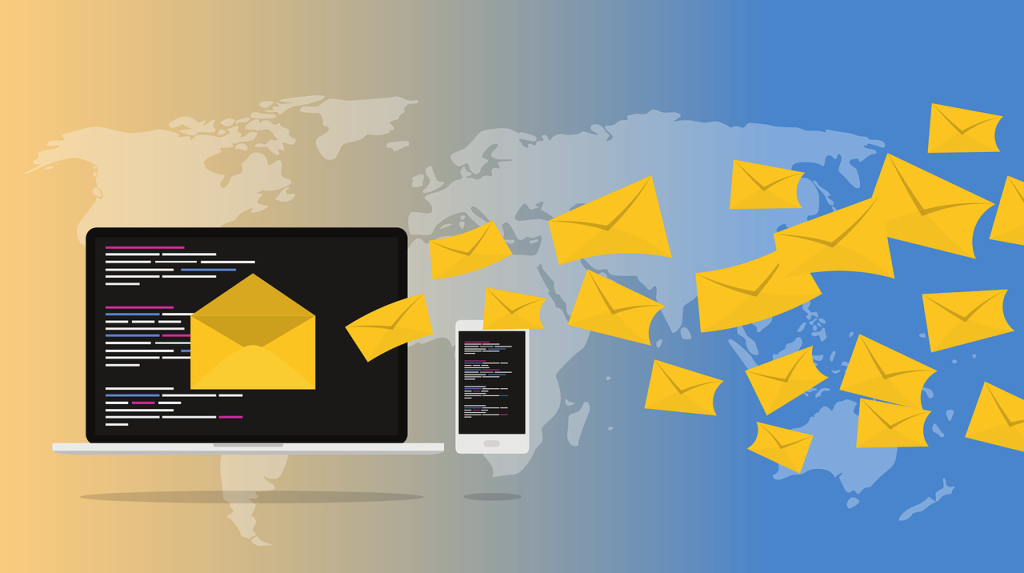 The main difference between B2B SaaS marketing and B2B marketing is the way the clients decide to purchase a SaaS app, or not. The target audience of a B2B SaaS marketing strategy dedicates more time and money to their buyer's journey than the target audience of B2C SaaS or traditional B2B marketing. When it comes to software that the entire staff will use, businesses are unlikely to make impetuous decisions. They will first determine the best solutions for their issue and the reason they require that specific program. They must next choose the finest SaaS option for their team.
How to Get First 100 Customers
The most difficult and crucial stage for a B2B SaaS company's future on the market is acquiring its first 100 clients.

Utilize social media, your personal network, platforms that assist you in gathering information about your target market, and affiliate marketing techniques to attract your initial customers.
Your inner circle, which should be made up of individuals engaged in or at least interested in the market niche in which your product operates, should be the starting point of your strategy for acquiring the first 100 clients. A wonderful approach is to create an MVP (Minimum Viable Product) and distribute it to your network as a trial version of the SaaS product you want to sell. Even before you have your first 100 customers, the feedback you obtain from your network will help you modify your product to better suit the needs of the market.
It's also essential to promote your product on social media channels. Join websites like Linkedin, Quora, and even Facebook and Instagram to increase the number of people who know about your SaaS app. According to statistics, 78% of businesses who advertise their B2B items on social media outsell their rivals who do not do so.
Additionally, using affiliate marketing helps hasten the time it takes to find your initial clients. You can work together with publications and websites in your niche to have them advertise your goods on their website. Additionally, you will pay a commission for each of their customers that uses the link on their platform to buy your SaaS product.
How to Scale B2B SaaS From 100 Customers to 100.000
If you successfully attract your first 100 clients and have a high-quality product, the next step is to develop a marketing plan that will bring in 100,000 clients. You will benefit from SEO tactics for SaaS, like PPC campaigns and ads during this stage of brand development. You also can benefit from marketing software that is supposed to help you in the aggregation and analysis of your marketing results. Another way is to refer to a company that specializes in SaaS SEO.
Building confidence and trustworthiness in your app also involves devoting resources to website pages that best showcase your SaaS product and including user testimonials. Additionally, you'll need to use email marketing and take into account special offers like discounts that will draw in more clients like a magnet.
Lead Generation Strategies
By piqueing and sustaining their attention until they convert to paying consumers, lead generation is the act of creating leads for your product and business. Here are a few suggestions for effective lead generation! But bear in mind that every B2B SaaS provider is unique, therefore you will need to customize them for your own product.
Outbound marketing
One of the quickest ways to generate leads is by sending emails directly to potential clients. And who are your likely clients? those that shop at your rivals' businesses. You might send them promotional emails that position your software as a service as being superior to the one they are now using and more reliable in terms of security. This suggests that you can foresee any problems they may currently be experiencing and develop potential fixes that will encourage them to switch to your service.
Team up with a sales expert
The field of sales is distinct from that of SaaS development. And odds are that you will need to work with a marketing specialist to get the leads you need, regardless of how excellent and professional your product is or the caliber of the team behind it. A third-party organization that will handle lead generation, customer onboarding, and nurturing tactics will be given control over the sales department. Of course, this kind of plan entails a cost, so you must consider if it is appropriate for you.
Use lead generation magnets
Lead magnets are exactly what they sound like they are: resources you develop to draw in additional clients. These tools could be e-books, webinars, or free interactive tools that your potential customers can use on your platform like checklists. As a result, such lead magnets will bring you email subscriptions and more companies interested in your B2B SaaS product.
Learn From the Example: Top 11 B2B SaaS Сompanies Worldwide
#1: Intuit Inc.
Website: https://www.intuit.com/
Market cap: $137.04 billion
Intuit offers financial management and accounting solutions including QuickBooks online as a SaaS accounting solution. They also offer Checks and Tax forms and QuickBooks Payroll products and Payment solutions to help customers purchase anything with just a few clicks. The company has over 10,000 employees and its services are used by resonant names such as H&R Block, Inc., UpWork, and Blackfriars Group.
Key features:
QuickBooks online helps companies create invoices, keep track of expenses and manage their accounting needs in one software
QuickBooks payroll to keep track of the employees of the business and the payments they receive
Checks and Tax forms
Different payment methods that customers can use such as credit or debit cards, and bank transfers
#2: ServiceNow, Inc
Website: https://www.servicenow.com/
Market cap: $109.85 billion
ServiceNow offers B2B SaaS products for IT Management, Strategic Portfolio Management, Security Operations, DevOps, Technology Management, and Telecommunications management. The company brings solutions for customer experience, employee experience, and operating experience as well as industry solutions and value acceleration. The goal of ServiceNow is to improve workflow and reduce costs for their client companies.
Key features:
IT Service Management
Strategic Portfolio Management
Security Operations Management
DevOps
Technology Management
Low-code app development
#3: Square, Inc.
Website: https://squareup.com/us/en
Market Cap: $108.15 billion
Square is a popular B2B SaaS that offers digital payment options so businesses will not have to rely on cash registers. It also offers marketing SaaS solutions and tools to increase the workflow within your team such as timecards, employee benefits (health insurance, retirement plans) and payroll services.
Key features:
Digital payment methods
Online store setup
Marketing messaging and loyalty programs
Payroll services
Timecards
APIs development
#4: Zoom Video Communications, Inc
Website: https://zoom.us/
Market cap: $106.65 billion
Zoom provides a cloud-based video chat solution, online chat, and business communication systems to facilitate online meetings worldwide. ServiceNow is a trusted customer of Zoom and both small companies like BAYADA Home Health Care or Advance Iowa, and well-established enterprises such as Google, Nestle or DPDHL IT Services use its B2B SaaS solutions worldwide. In 2021, Zoom had revenue of $2.7 billion and the popularity of this platform is constantly increasing.
Key features:
Video and audio meetings
Video webinars
Enterprise cloud phone system
Virtual events
Conversation analytics
#5: Snowflake Inc
Website: https://www.snowflake.com/en/
Market Cap: $74.26 billion
Snowflakes offer data storage solutions and data analytics solutions to businesses of all sizes. Their solutions address industries like Retail, Technology, the Public sector, Media, Financial services, healthcare, and manufacturing. The company has over 3,500 customers among which there are notorious names such as Pizza Hut, Rakuten, and Office Depot.
Key features:
Data storage
Data analytics
Data organizing
#6: Twilio Inc.
Website: https://www.twilio.com
Market Cap: $65.70 billion
Twilio offers communication solutions for businesses at an internal as well as external level. It allows businesses to improve customer service and increase sales through multi-channel communication solutions such as messaging, voice, video, and email communication. With Twilio, companies can personalize communication with their customers based on the customer data they collect. The company is trusted by over 172,000 businesses worldwide.
Key features:
Multi-channel communication
Personalized customer services
Marketing engagement solutions
Workflow operations solutions
#7: Atlassian Corporation Plc
Website: https://www.atlassian.com/
Market Cap: $65.17 billion

Atlassian Corporation brings B2B SaaS solutions that help companies manage projects through useful tools such as Confluence for document collaboration. Jira is the most popular tool offered by Atlassian for project management and planning with over 65,000 users from all over the world. With the B2B SaaS from Atlassian, companies can increase internal communication and collaboration easier by using solutions like Jira and Confluence. The company has over 150,000 customers in its portfolio.
Key features:
Project tracking through Jira software
Jira service management
Content collaboration
#8:Workday, Inc
Website: https://www.workday.com/
Market Cap: $56.2 billion
Workday is an American B2B SaaS that helps companies manage human resources, business strategies, finances, and data. Besides the main solutions offered by Workday, businesses can also acquire products that help them with data analytics, payroll and workforce management, and talent management. Companies in industries like communications, education, healthcare, and financial services use Workday.
Key features:
HR management solutions
Data storage
Finances and accounting solutions
Talent management
Payroll solutions
Workforce management
#9: Veeva Systems Inc
Website: https://www.veeva.com/
Market Cap: $48.23 billion
Veeva Systems is a B2B SaaS provider with solutions that target the science industry and pharmaceuticals. It offers SaaS CRM tools, data analytics, and automation tools and it has over 1000 customers worldwide. There is a demo center on the company's website to help you understand more about how their services could help you.
Key features:
CRM solution
Data storage
Data analytics
Automation tools
#10:HubSpot, Inc
Website: https://www.hubspot.com/
Market Cap: $26.30 billion
HubSpot is a well-known B2B SaaS company that covers solutions regarding inbound marketing, sales, and customer service. The company was one of the first to introduce CRM SaaS on the market and they developed Sales Performance Management (SPM) tools as well as online courses and desk solutions. HubSpot is used by successful companies such as TrustPilot, GitBook and Accenture.
Key features:
Marketing automation solutions
Content management
CRM software
Sales Performance Management
Operations software
#11: Slack Technologies, Inc.
Website: https://slack.com/about
Market Cap: $26.22 billion
Slack Technologies offers the B2B SaaS solution known as Slack. It supports internal communication for any type of business through messaging, video conferences, and AI bots that contribute to reducing redundant tasks and speeding up workflow. They have over 169,000 paid customers from 150 countries and 65 companies from Fortune 100 use Slack.
Key features:
AI bots
Video conference solutions
Internal communication solutions
Project management tools
Automation solutions
Top 14 Promising B2B SaaS companies
#1: Lemlist
Website: https://www.lemlist.com/
Lemlist is a SaaS company founded in 2018 in Paris, France. The company offers CRM SaaS services and email personalization, follow-up emails, and sales engagement tools to help companies improve their relationship with their customers. Lemlist went over $10 M Annual Recurring Revenue and the company keeps growing, having a very promising future.

Key features:
Email marketing for better customer relationship
Follow-up emails
Email personalisation
Sales engagement solutions
Year founded: 2018
5-year search growth: 1580%
Founding: Undisclosed
#2: Simply Do
Website: https://www.simplydo.co.uk/
SimplyDo makes it a lot easier for employees to communicate inside the company and share their ideas. It offers tools to create videos and images to shape the ideas of the team and set up deadlines, milestones, and objectives through efficient planning. Each team member can introduce their ideas in the software for everyone to see. The SmartScore AI will then sort the ideas out based on their complexity and create a plan for the entire project of the team.
Key features:
Data organization and storage
Video creating tools
Tracking tasks tools
Managing projects tools
Year founded: 2015
5-year search growth: 104%
Founding: $1.4M
#3: Ahrefs
Website: https://ahrefs.com/
Ahrefs is one of those B2B SaaS companies that has been growing at a significant rate since 2010 when it was founded. The company offers marketing and SEO tools to rank higher on search engines and ultimately reach more customers. Important and successful businesses worldwide use Ahrefs SaaS products such as Netflix, LinkedIn, and Uber.
Key features:
Link building solutions
Content research and analytics solutions
Website audit and optimization
Ranking audit and tracking solutions
Analyzing competition tool
Keywords research and analytics to create a more visible content
Year founded: 2010
5-year search growth: 528%
Founding: Undisclosed
#4: Namely
Website: https://www.namely.com/
Namely was founded in 2012 in New York and offers SaaS solutions for human resources management. Companies using Namely are able to maintain their most talented employees and attract new ones while saving time on HR management. The platform provides detailed HR analytics and it can be easily integrated with other SaaS solutions such as payroll SaaS or organizing SaaS.
Key features:
HR analytics solutions
Talent recruitment tools
Event management
Payroll management
Year founded: 2012
5-year search growth: 42%
Founding: $217.8M
#5: SalesLoft
Website: https://salesloft.com/
SalesLoft is a very promising sales SaaS company, founded in 2011 in Atlanta, Georgia. This SaaS solution helps companies implement sales campaigns and generate sales analytics to increase the lead generation for the businesses who choose to use this platform. SalesLoft has over 2,000 business clients among which there are IBM, Wayfair, and Shopify.
Key features:
Sales campaign implementation solutions
Sales analytics for better lead generation
Deal management and forecasting
Conversation intelligence solution for better client interactions
Year founded: 2011
5-year search growth: 89%
Founding: $245.7M
#6: Chili Piper 
Website: https://www.chilipiper.com/
Chili Piper is a great tool to generate leads and increase sales. The software comes with an integrated CRM that allows users to stay on top of notes, meetings and important dates and keep their customers up to date as well. This SaaS solution is perfect for sales businesses and those who work on demand generation strategies. Spotify, Forrester and Square are only a few popular companies that use Chili Piper.
Key features:
CRM solutions
Schedule business meetings
Demand generation strategies tools
Year founded: 2016
5-year search growth: 536%
Founding: $54.4M
#7: Drift
Website: https://www.drift.com/
Drift is a SaaS platform founded in 2015 in Boston, Massachusetts and it offers communication tools as well as sales efficiency tools. It helps companies offer a more personalized buying experience to their customers through email, chat, and videos, and all conversational tools can be personalized. Drift is currently used by more than 50,000 businesses around the world
Key features:
Automate customer service for faster attending the customers' needs
Real-time personalization according to the customer's behavior
Deal personalisation solutions
Target account solutions for better engagement and opportunities
Year founded: 2015
5-year search growth: 56%
Founding: $107M
#8: Loom
Website: https://www.loom.com/
Loom is a great SaaS company that allows users to share videos and offers a screen records function too. The videos can then be organized in a virtual library that can turn out to be very useful for companies. Loom was founded in 2016 and in the past 6 years it gathered over 200,000 businesses in its client portfolio.
Key features:
Video sharing solutions
Screen recording tool
Video organization solution
Data storage solution
Year founded: 2016
5-year search growth: 47%
Founding: $203.6M
#9: ClickUp
Website: https://www.clickup.com/
ClickUp offers users perfect integration features of documents, goals, tasks and lists on one platform. It can be used as a storing app for important data a company has but also as a planning app for scheduling tasks and setting deadlines. This saas integrates perfectly with other apps such as Jira, Trello or Airtable. ClickUp was founded in 2017 in San Diego, California.
Key features:
Data storage solutions
Project management solutions
Integrates with Jira, Trello, Airtable and other SaaS solutions
Roadmaps organizing solutions
HR management solutions
Year founded: 2017
5-year search growth:1566%
Founding: $537.5M
#10: Teachable 
Website: https://teachable.com
As its name suggests, Teachable is a platform that allows users to create courses and learning materials online. The platform has features such as life coaching and training that creators can use to reach their audience with more in-depth information. It is a great tool for businesses who want to educate their potential customers and introduce their products on the market in a more detailed manner.
Key features:
Course creation tools
Life coaching tools
Training solutions
Year founded: 2013
5-year search growth: 161%
Founding: $13.5M
#11: Gusto 
Website: https://gusto.com/
Launched in 2011 in San Francisco, California, Gusto is a B2B SaaS that offers human resources management, payroll, and time tracking tools. Additionally, this SaaS solution can be a great support in hiring new talents that are suitable for the company's profile and it comes with a tax support feature that turns out to be very useful for its business clients. The platform is used by more than 200,000 companies.
Key features:
Payroll solutions and automatic deductions
HR management
Time tracking tools and task tracking tools
Tax support solution
Automatic savings solutions
Health benefits solutions for employees
Year founded: 2011
5-year search growth: 122%
Founding: $746.1M
#12: Airtable
Website: https://www.airtable.com/
Airtable makes project management that much easier through tools that help users create and share databases and spreadsheets easier. Therefore, task tracking, deadlines, and marketing strategies are a lot less stressful and much more efficient with Airtable. Businesses can connect data from different workspaces, making collaboration between different departments more efficient as well.
Key features:
Creating databases tools
Sharing data solutions
Storing data solutions
Workspace connection solutions for better data sharing and team collaboration
Year founded: 2013
5-year search growth: 233%
Founding: $1.4B
#13: Databricks
Website: https://www.databricks.com/
Databricks is a cloud-based data processing and analytics platform that offers a Software as a Service (SaaS) solution for big data and machine learning. Its collaborative workspace enables data teams to integrate, manage, and analyze large volumes of data in real-time, using programming languages such as Python, R, and SQL. The platform also provides a range of tools and features for data engineering, data science, and business analytics, and supports various cloud providers, including Amazon Web Services (AWS), Microsoft Azure, and Google Cloud Platform (GCP).
Key features:
Unified data analytics
Scalable data processing
Collaborative workspace
Real-time data stream processing
Open APIs and integration
Year founded: 2013
5-year search growth: 877%
Founding: $3.5B
#14: DealHub
Website: https://dealhub.io/
DealHub is a cloud-based Sales Engagement and CPQ platform for modern sales teams. It offers a comprehensive set of tools that help businesses streamline and automate their sales processes, from lead capture to closing deals. With DealHub, sales reps can easily create and deliver personalized sales proposals, collaborate with team members, and track customer engagement in real time.
Key features:
Sales proposal builder
Document tracking
e-Signature
Sales analytics
Content library
Year founded: 2015
5-year search growth: 1760%
Founding: $84m
The Next Promising SaaS Solution Should Be Your
SumatoSoft has 10 years of experience in the software industry and is capable of helping you. We're able to work with SaaS platforms as well as on-premise options so that you're barely affected by any delays when it comes to time-to-market. Our SaaS services start with detailed analysis, product conceptualization, and a proof of concept process. All is done to ensure your business will get the most out of our software product. We are ready to offer you our expertise:
Give us a call if you want to know more.
Final words
You may better shape and sell your own SaaS product by studying about the leading B2B SaaS providers on the market and their successful promotional techniques.
SumatoSoft is one of the promising stars on the IT market, along with other significant companies that could inspire you.
You are here
2 Discuss it with our expert
3 Get an estimation of a project
Thank you!
Your form was successfully submitted!