12 Best IT Outsourcing Services (Based on Review Websites Data)
In this era of technological advancements, outsourcing has become a vital part of the IT industry worldwide. According to statista, the revenue of the market of IT outsourcing services is anticipated to reach $430 billion in 2023.
In this article, we'll examine 4 most popular rating platforms with outsourcing companies: GoodFIrms, Clutch, G2, and Techreviewer. We'll identify 12 most demanded IT outsourcing services and list the top 1 company for every service on each platform. This article will be valuable for those who want to understand the IT outsourcing market and get acquainted with the leaders in different outsourcing services.
Why Do Companies Refer to IT Outsourcing Services?
Current statistics of Statistics Technology Market Outlook expect that the market growth rate will stay at 8.07 percent from 2023 till 2027. Between 2020 and 2021 the worldwide IT outsourcing industry has grown by 13 percent. This accelerated global demand for outsourced IT services is mainly seen during pandemic times when companies pushed brakes on the expenses of new projects.
Image Source: www.statista.com
The information technology outsourcing trend is accelerated due to digital transformation efforts. Let's take the example of cloud computing here. The main three segments IaaS, PaaS, and SaaS of cloud computing offer many outsourced IT services at affordable and minimized costs.
Another statistic from UpCity indicates that 82% of small businesses escalated their outsourcing practice in 2022.
The following are the primary reasons why companies prefer to outsource:
Offload in-house resources: Organizations can offload specific business applications to outsourced IT services providers who can monitor and deploy them effectively. Through this, the internal the company's IT professionals receive the necessary assistance in non-core activities and get time to focus on the company's strategic initiatives.
Scalability in minimized IT costs: Outsourcing saves you the cost that you need to invest for scaling up your internal IT team. The money required to spend on equipment, larger office space, and the recruitment process can be simply avoided by outsourcing. As a result, outsourcing is a cost-effective practice that save money and time for companies.
24/7 smooth business: You can effortlessly maintain your business operations round-the-clock via outsourced services. Instead of covering 3 shift waged staff, you can outsource off-site parties with cheaper rates to maintain 24/7 business functions and customer service. So, no downtime in your day-to-day services.
4 Review and Rating Platforms Were Used for the Analysis
Let's have a glance at four major listing platforms (GoodFirms, Clutch, G2.com, TechReviewer), what outsourced IT services they offer, and how they stand top-tier in the competitive market.
Platform #1: GoodFirms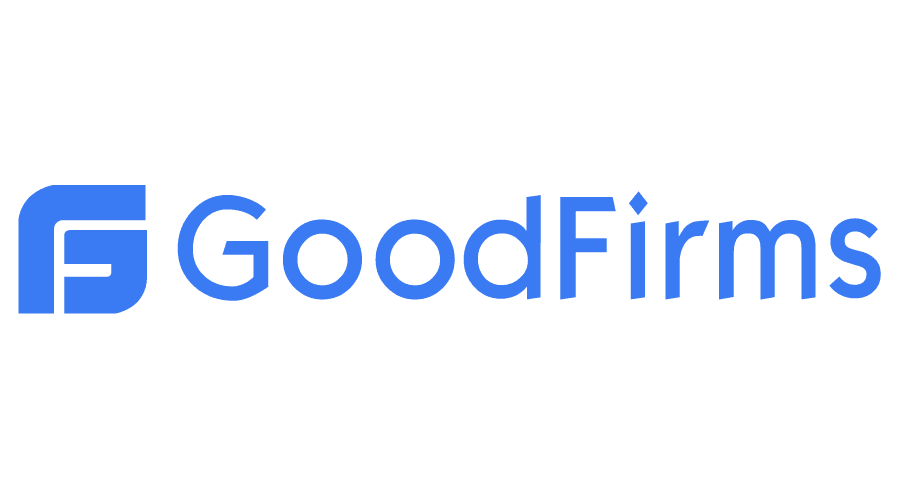 GoodFirms is a fully developed review platform for service seekers to decide on the best software solutions or IT services. It works on research and review techniques with a categorized database of best reviewed outsourcing firms. This directory states client reviews, resources, and content against each company's profile. Through this, the service buyers get a forefront image of various companies and choose the best one according to their prerequisite requirements.
It claims to have a creative research process through which they include all leading companies and solutions that are conveying revolutionary results in IT.
Access Link: GoodFirms
Discussion Community: GoodFirms Community
Why is GoodFirms Trustworthy?
This platform is declared a reliable source as many reputable software vendors and organizations put trust in their legitimate research process. They deliver a client-driven approach where examination of clients' requirements is a top priority. GoodFirms is a gold stack of all leading companies and IT solutions that are delivering distinguished services across the globe.
Platform #2: Clutch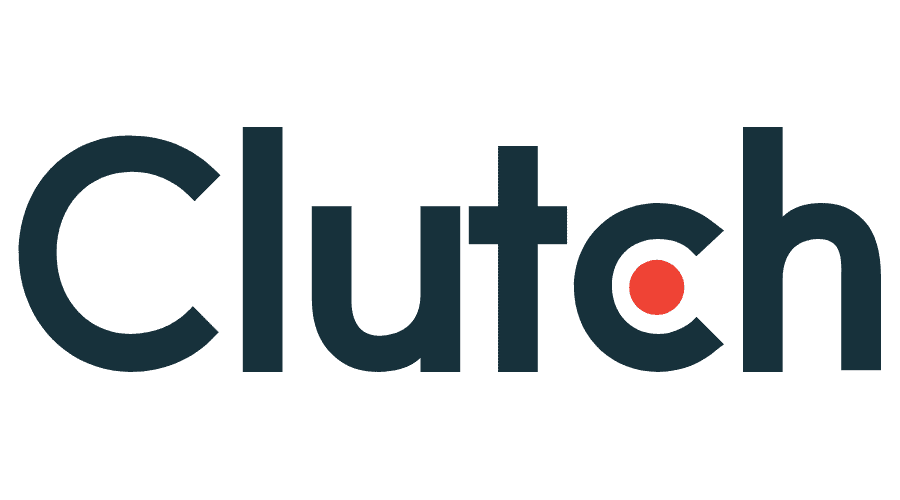 Since 2012, Clutch has been working as a well-known customer management platform that aims to assist B2B businesses in identifying, comprehending, and inspiring each segment of their targeted audience. Clutch was developed with a vision to support companies in a progressing marketing environment. It is a cutting-edge data-driven marketing solution through which the brands can identify, comprehend and engage with their targeted audience.
Access link: Clutch
Discussion Community: Clutch Community
Clutch Capabilities and Solutions
Clutch is one complete solution that delivers features like
Analytics, Segmentation, and management of data
Strategizing and organization of campaigns
Delivery across diverse channels
Currency and transactional management for cross-locational agreements
Clutch empowers a pool of 500+ clients across the globe and assists them in inspiring millions of daily consumers.
Platform #3: G2.com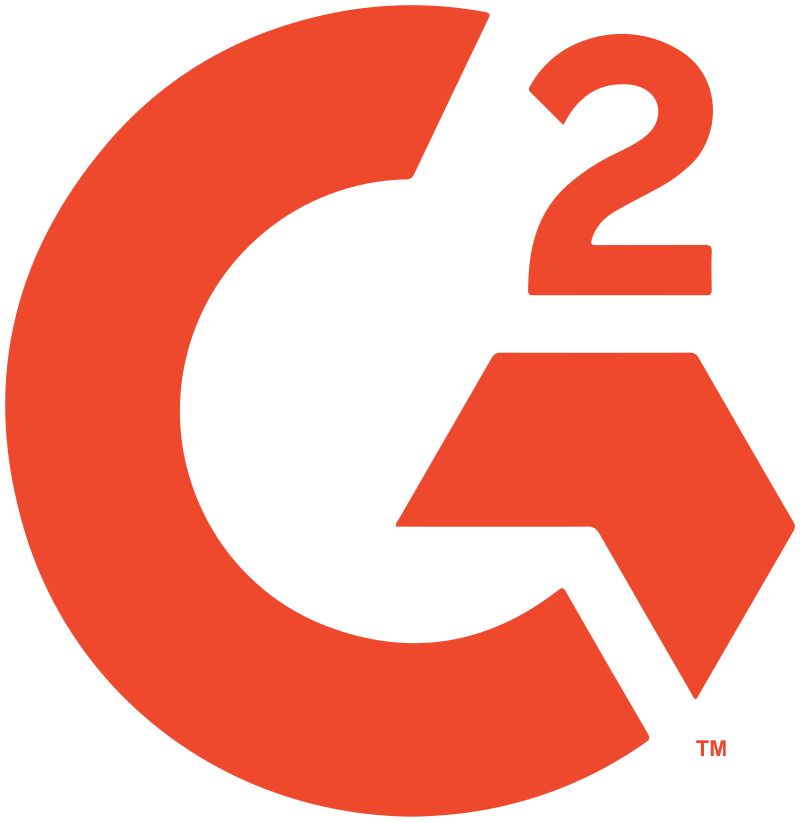 G2 is a top platform with five stars that facilitates companies to search, acquire and administer different technologies, software solutions and service providers that they require to succeed. G2 focuses on developing a community of authentic users who are actively exchanging product reviews. It enables businesses to make informed decisions about purchasing softwares and services by evaluating insights based on real-time genuine reviews.
Access Link: G2.com
Discussion Community: G2 Community
G2 is a database of 1,797,000+ precise reviews from authenticated users that aid you to select the most appropriate service for your business.
Why go for G2.com
G2 is a platform that practices authenticity as every single review and internal communication is fair and original.
It is used by more than 60% of the Forbes Cloud 100 to boost sales, achieve real customer insights, and to expand their company's reputation.
Platform #4: Techreviewer

Techreviewer is a proven platform that makes the way to locate and interact with reliable software development partners. It organizes the top business against their services and expertise in various technologies. By taking into account the unique requirement of its clients, the tech reviewer team helps you in accessing, contracting, and shortlisting the best development businesses.
Access Link: Techreviewer
Discussion Community: Techreviewer Community
Why do Businesses rely on Techreviewer?
This is a top-most verified platform because it features only those businesses that have a track record of technological prowess. Therefore, you can utilize this platform to establish your credibility as a top developer.
This platform provides better visibility of businesses in top ranks through increased website traffic. Furthermore, the tech reviewer offers in-depth analytics about the efficacy of the top listing page.
12 Best IT Outsourcing Services
Many outsourcing companies provide a wide range of information technology services nowadays. It is extremely complicated to find the ideal and best IT outsourcing service platform that fully meets your business requirements. To solve this problem for you, we have compiled a comprehensive list of top-1 IT firms from the above four platforms we mentioned earlier. 
Get a free cost estimation of your project:
Development
Development services of unmatched quality and build reliable & transparent cooperation.
Project management
UI & UX design
Web & mobile development
Quality assurance
Thank you!
Your form was successfully submitted!
Staff Augmentation
Ready-to-go and a custom-hired team of software engineers, Scrum Masters, Designers, and QA specialists .
Web developers
Mobile developers
Designers
QA & Testing engineers
Thank you!
Your form was successfully submitted!
An overview of 12 prominent services in IT is also provided below. To make your choice simpler, we have grouped the names and access links of the top-most companies from four trusted platforms. Let's get started:
Service # 1: Custom Software Development
Customized software solutions are currently the only thing your organization and business needs to operate credibly. Custom software development is the process of building, deploying, and administering software on customized demand from a specific organization. This type of outsourced IT service involves the development of on-site or cloud software solutions that are specifically designed to address clients' requirements. Custom software developers can be allocated to optimize a company's current product. So, if you are also looking for the top custom software development firm, the following list includes the top ones that offer customized services through the overall development cycle.
Service # 2: Infrastructure Support
The primary goal of infrastructure support services is to support and maintain the on-premises, hybrid, or cloud IT systems of a company. Infrastructure provider ensures the high performance of your company's infrastructure. The supporting party ensures that it infrastructure is continuously updated and smoothly running around the clock. You can ask the access to a help desk dashboard to track the results of these support services. This may also include tasks like troubleshooting, configuration, updates, creating improvement objectives for infrastructure, monitoring existing components, cloud migration, and much more. The list of appropriate top-1 outsourced It service firms from four platforms are as follows:
Service # 3: IT Staff Augmentation
This service refers to enabling businesses to hire staff in temporary roles to expand quickly. These kinds of firms are specially intended to expand your IT team's talent as per your project requirement. It involves the provision of qualified technical resources for a dedicated period of time to assist internal development teams. This method is suitable to hunt for ideal employees for various technical areas. Go through the best companies mentioned below if you are also struggling to hire IT staff augmentation services.
Service # 4: Cybersecurity
The primary focus of cybersecurity is to hinder any unauthorized access to or loss of data, software, and hardware. The outsourced cybersecurity firms provide many industries with foolproof IT security solutions. The cybersecurity solution providers check the existing security infrastructure for any possible vulnerabilities and devise multiple strategies to address any problem at hand. Cybersecurity consultants are the best choice if any business wishes to enhance or modify its IT security procedures. Below are stated some best-reviewed IT outsourcing firms concerning cybersecurity services:
Service # 5: Cloud Application Management
Cloud application IT management services are designed to manage applications across private and public clouds. This outsourced IT services category deals with PaaS (platform as a service) environments. It links numerous platforms of varying architecture and acts as a standard interface for multiple clouds. The top providers of these outsourced IT support services are mentioned below:
Service # 6: Call Centers
Call centers cover assistance needed in all aspects of the entire project lifecycle (concept, planning, execution, conclusion). Companies save time, money, and resources by recruiting call center partners as outsourced IT services. Companies can focus on quick productivity while these providers handle customer service for development, content, sales, and market approach. The top-1 and best IT outsourcing firms under this category are compiled below.
Service # 7: Digital Strategy and Marketing
Online digital marketing is a strategic process to boost the image of a company through advertisements on the internet. These outsourced firms build a strong web presence of a business by utilizing digital marketing tools and SEO optimization. The goals and objectives of a company are kept in mind while creating and optimizing the marketing strategy. Take a look at leading digital strategy and marketing outsourcing platforms proven to have the highest ranks and reviews.
Service # 8: Managed IT Support
Managed IT service provider deals with handling and monitoring every IT operation of an organization. They are one level higher than traditional IT services because they provide a full-fledged resource of additional services i.e. IT implementation, IT consultation, and risk management. A certified list of best IT outsourcing support providers is given under
Service # 9: Consulting
The outsourced consulting firms provide valuable services and knowledge related to technology, products, and performance. These service providers assist businesses with their IT health assessment to pinpoint which areas need improvement both in terms of hardware and software.
Service # 10: Quality Assurance and Testing
Quality assurance also termed as software testing involves checking many iterations of a product for design faults, bugs, and overall performance. Usually, the QA services are offered within a production cycle, but companies can also separately hire outsourcing service providers to complete QA tasks. The below-mentioned firms incorporate all those good qualities that we want to see in our QA teams.
Service # 11: Designing
IT design outsourcing services deals with designing networks, infrastructures, websites, graphics and storage design, etc. Designing service providers create reliable design structures for your projects at minimized software and hardware costs. Below are mentioned best IT outsourcing firms related to designing. All these firms are top-ranked and have gone through a strict screening.
Service # 12: Mobile Development
The technical process of developing software applications specifically for mobile devices is termed as mobile development or mobile app development. IT outsourcing firms for this type of service offer their assistance at all stages of the production process. This service is usually approached by businesses for certain tasks that in-house teams can not complete. Top-ranked outsourcing firms for mobile development are accumulated in the table below:
Exemplary IT Outsourcing Services With SumatoSoft
SumatoSoft is a reliable IT outsourcing software company. We provide all services related to software development.
Speaking about staff augmentation, we have ready-to-go and a custom-hired team of software engineers, Scrum Masters, Designers, and QA specialists that are ready to extend the capacity of any team.
Speaking about full-cycle custom software development, we can say that every project we undertake starts from nuanced business analysis. We have more than 150 successful projects in various industries like eCommerce, Elearning, Finance, Real Estate, Transport, Travel, and more. .
10 years on the market of software development.
We work honestly and openly for fair rates.
No communication barrier, since all specialists speak English well.
150+ custom software solutions.
27 countries we worked with.
Conclusion
In our article, we covered the best IT outsourcing firms that are significantly impacting almost every industry in this technical era. We have discussed the primary offerings and roles of outsourcing firms in 12 differing services of information technology. You can browse our list to select the appropriate firm based on the requirement of your business. The IT outsourcing industry has grown in recent years. Many large platforms like Macdonald's and Amazon have shifted to shake hands with such firms for delivering high-end technical services and customer support. So advance your business by making a suitable choice today.
You are here
2 Discuss it with our expert
3 Get an estimation of a project
Thank you!
Your form was successfully submitted!