12 Advantages of Software Solutions for Your Enterprise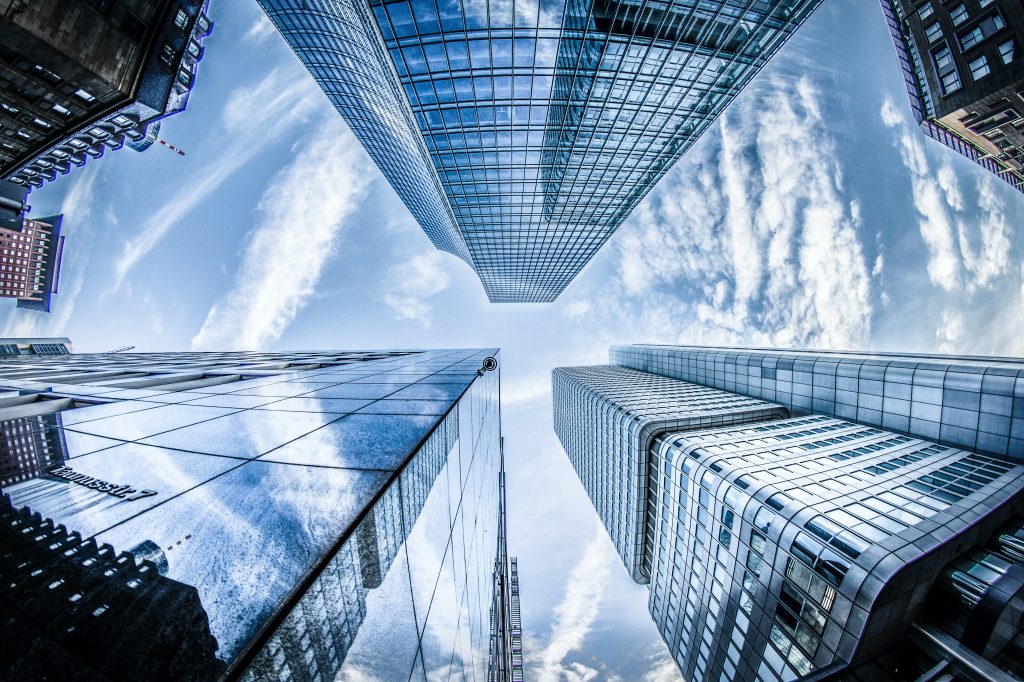 Using the right tools for your enterprise is crucial for the growth of your enterprise. Each business needs to invest in tools that will increase the productivity level and keep it above its competitors. Software solutions can be the answer to many of your company's shortcomings and the worldwide investment in such solutions is estimated at $675 billion for 2022.
There are important enterprise software solutions advantages you need to be aware of before you choose the best one for your enterprise. While there are plenty of software tools to choose from, many of them focus on the same benefits for businesses of all types and sizes. We will address these advantages as follows and offer you valuable information regarding how you can make the most out of software solutions.
What is Software Solution
Software solutions are made to meet the needs of your company and help you reach your goals in a faster and more efficient way. They will only include the features that your company can use and they come with a dedicated customer support for any maintenance issues you might come across.
Software solutions can be used by themselves or integrated with other software solutions, systems or devices, and gadgets to bring a broader help to the users.
Your team can use such software solutions remotely, such as SaaS, or accessed only from one particular location, such as on-premise solutions. More than 80% of enterprises use at least one SaaS solution as it is both an efficient and convenient option.
Software Solution vs Off-the-Shelf Software
Off-the-shelf software solutions are tools meant for the wide range of business needs, without being focused on the domain or any specifics regarding the users' activity. In contrast with off-the-shelf solutions, there are custom software solutions that accommodate the needs of businesses regarding a specific aspect or problem.
Characteristics
Software solution
Off-the-shelf software

Cost

They come at a higher price since they are tailored from scratch to meet specific business needs.

However, these software solutions work for the long-run. 

Much cheaper than software solutions.

One-time purchase, being it free or on a premium plan.

Time

Developing a custom software solution takes time and constant improvement to adapt to the customer's needs.

Are already developed and ready to use by businesses from multiple domains and with different needs.

Maintenance

Software solutions require more maintenance and sometimes special equipment to be used properly.

Reduced maintenance costs since the vendor takes care of updates and bug fixes.

Examples

Siri, banking software, healthcare systems.

Microsoft office, Adobe products, Salesforce CRM.

Relevance to business needs

Addresses an enterprise needs in a more specific manner.

Only suitable for generic needs such as sending emails or editing graphics.

Scalability

Increased scalability that is adaptable to the users' specific needs.

Limited scalability.
12 Advantages of Software Solutions for Your Enterprise
As soon as you start using software solutions, you will discover even more advantages than the ones listed here. These solutions can impact each company differently and, ultimately, what you obtain out of them will also depend on the way you use them as part of your daily activity.
1. Built for the needs of your business
The main advantage a software solution has is that it is tailored exactly by the needs of your company. You can incorporate in such a system the tools you need to help you achieve your company's goals. And not only that a software solution will be more efficient thanks to this aspect, but it will also keep your team focused on the features that matter rather than getting distracted by features that will not help the growth of your business.
Why it matters: It increases productivity and speeds up the process of reaching your goals.
2. Great support from software developers
The provider of your software solution will also offer you the support you need along the way of using it. They will help you with maintenance issues and any potential malfunctions that will be stipulated in your contract. Plus, you will receive the support you need in a timely manner and therefore, you won't have to delay your work tasks if there is a defect with your software.
Why it matters: Software solutions are more reliable and trustworthy as you can count on their provider for any issue fixes they might need.
3. Easy to use
Software solutions that are tailored especially for your business will have only the features you need to use. This makes them more user-friendly and, in consequence, they will be more efficient as well. If you choose a software solution, you will not have to go through features that are meant for the generic market and bulk the software. Your software will be simple and functional and your entire team will be able to use it without having special IT skills.
Why it matters: Enterprises need functional software solutions that increase their productivity and are easy to use for the employees.
4. Integration
Your software solution can be built in such a way that allows you to integrate it with other software solutions you might use for your company. This feature allows you to increase communication between different departments that might use different software solutions. With better communication between your team, you will notice better results and a faster growth of your business.
Why it matters: Enterprises could use several software solutions and the compatibility between them will increase the workflow and productivity.
5. Increased work efficiency
Work efficiency is measured by the way employees follow and implement their tasks by using as little time as possible. You want high-quality work done promptly. To support this work efficiency aspect, you need software solutions that keep your team focused on their duties and reduce distractions. It is an investment in software that helps them work more smartly, rather than a harder way.
Why it matters: It brings better results in a shorter time frame.
6. Better planning
The software advantage related to project management and all types of planning is crucial for enterprises focused on growth and development. You want your team to have access to all the data and tasks easily so everyone knows what they should do. Delegating tasks as a project manager is facile as well and tracking the deadlines becomes less of a struggle. Everyone will know exactly what they have to do and they can keep an eye on the overall progress of the project at all times.
Why it matters: Better collaboration between different departments of the business and better work results.
7. Increased productivity
A software advantage that all companies pay attention to is increased productivity. Software solutions reduce the need for repetitive tasks and eliminate delays so your team can work more productively. Features such as a database, automatic surveys, organizing information, and scheduling tasks are incorporated into the software so all your team will have to do is implement them.
Why it matters: Your enterprise will grow at a faster pace as your team covers more tasks in less time.
8. Team communication
The communication of your team is essential for any type of project. Tasks delegation, supervision, and management are only the main aspects that depend directly on how well your team members communicate. A software solution advantage that you can't ignore is the fact that everyone will be able to communicate all types of information and share files such as documents, videos, or audio files via one software.
Why it matters: Better communication will bring better work quality and avoid misunderstandings as well as delays.
9. Data security
Software solutions tend to be more secure than off-the-shelf. Such a software will only be used by your team members and members you give access to use it. Since it is not a generic software, the risks of having it hacked are a lot smaller. Plus, if you have any security concerns regarding your sensitive data, you can always talk to your software creator about them, ask to run some security tests and enhance the data protection. Finally, you'll find the optimum solution to your enterprise's needs.
Why it matters: Your data will be more secured and the access to your software solution is limited.
10. Better customer service
Customer service is one of the main focus points for all enterprises. Using the right software solution for your business will help you build a better relationship with your clients and address their potential issues more efficiently. You will have the option to create automatic questions so your customers will be directed to the right department that can help them according to the problem they have. Software solutions also help you stay on top of the information your customers might need to use your products or access your services in the best way.
Why it matters: It betters the communication with your clients and saves time on customer service issues.
11. Increased scalability
Software solutions come with superior scalability to any other software solutions. You can develop the way you use the software by adding more users and data. These solutions also allow you to access new features after potential upgrades that will support the growth of your enterprise. Ultimately, you can look at your Software solution as software that will help your company grow through its scalability. You can access different scalability levels of the software you use via your subscription, with no additional effort.
Why it matters: You can use the scalability of the SaaS software to accommodate your company in all its development stages.
12. Sales lead
Enterprises of all types rely on sales. Be it product or service sales, you can't reach the success you aim for without them. All software solutions have the advantage of increasing your sales, directly or indirectly. If your software is not designed to focus only on your sales leads, the features that it brings, most likely will lead to more sales. For instance, a better database system or better customer communication, or even better communication between your team members and more efficient project management, will all contribute to the growth of your company which will result in more sales.

Why it matters: By using software solutions you will increase the profit of your company and reach a wider section of the market through more sales.
Empower Your Enterprise with Software Solutions from SumatoSoft
With so many software solutions on the market, you might find yourself struggling when it comes to choosing the right one for your business. If you want to use the best tools to increase the work efficiency and productivity of your team, our experts will guide you through the process of finding exactly what you need. Whether you are looking for an already existing solution or you want a software customized for your enterprise, we will back you up for the entire process.
Every project we undertake starts from a nuanced business analysis. We have more than 150 successful projects in various industries like eCommerce, Elearning, Finance, Real Estate, Transport, Travel, and more.
10 years of development for multiple business domains
Our clients' satisfaction rate is 98% thanks to our strong commitment to deadlines and their needs
70% of senior-level experts
We are ready to offer your excellent results for a reasonable price
Get in touch with us for a free consultation. Let's build a new product together.
Bottom line
You want to invest in the best software solutions for your enterprise by following the guidance of specialists in the matter. Going on this journey on your own, will have you trying several software solutions until you find the ones that work best for your enterprise and the needs of your team. Get in touch with our IT experts to see what you should invest in to help your business reach the growth it deserves on the market!
You are here
2 Discuss it with our expert
3 Get an estimation of a project
Thank you!
Your form was successfully submitted!